Two planned Sunshine Coast infrastructure projects have had their funding axed, while the future of the Direct Sunshine Coast Rail Line remains up in the air, after the federal government revealed the outcome of its infrastructure spending review.
The Mooloolah River Interchange Upgrade and Nicklin Way-Third Avenue Connection at Caloundra have had their federal funding pulled entirely and their future is unclear.
"The review process found that there are projects that do not demonstrate merit, lack any national strategic rationale and do not meet the Australian Government's national investment priorities," the review's final report says.
"In many cases, these projects are also at high risk of further cost pressures and/or delays."
Related story: Major transport projects stall amid review process
The Nicklin Way-Third Avenue Connection would form Section 2 of the Caloundra Transport Corridor Upgrade.
Section 1, from Omrah Avenue to Arthur Street, is set to be delivered and funded by Sunshine Coast Council. It is estimated to cost $19.6m.
Section 2, worth $18.2m, involved the federal government committing $7m under the Infrastructure Investment Program, with the state government adding $7m and council $4.2m.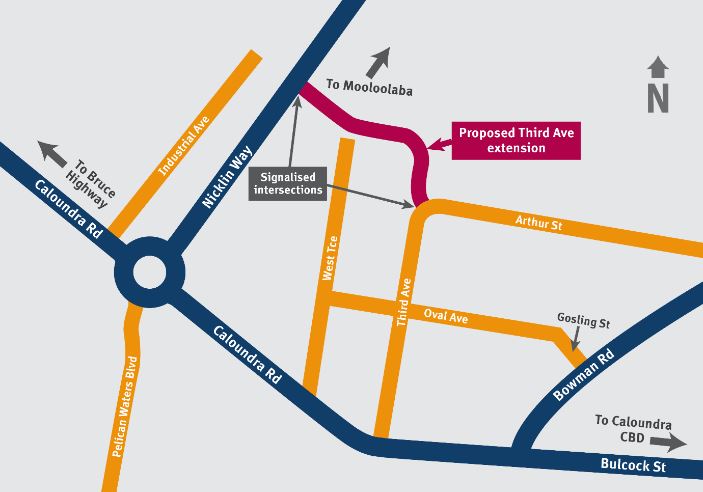 The $320m Mooloolah River Interchange Upgrade involved the Australian and Queensland governments committing $320m on a 50:50 basis to deliver Stage 1.
The project had reached the design phase, although some early preparatory works started in May.
Stage 1 would include a new road overpass to provide a direct connection from Nicklin Way to Brisbane Road at Mooloolaba, and a new local road connection between Karawatha Drive at Mountain Creek and Brisbane Road at Mooloolaba.
Sunshine Coast News reported in May that more than 130 properties had been acquired to make way for the upgrade.
The Direct Sunshine Coast Rail Line, meanwhile, will proceed through planning, with remaining federal funding reserved for construction. A total of $160m has been set aside for planning, with $1.44b allocated for construction.
Related story: MP's plea for heavy rail as projects face axe
Several Sunshine Coast projects were spared from the cuts, with the report saying the Beerburrum to Nambour Rail Upgrade ($390m), Glasshouse Mountain Road (Steve Irwin Way) and Caloundra Street Intersection Upgrade ($3.85m) and Mooloolaba Access Upgrade ($12m) will be built.
Continuing as planned are the Beerburrum to Nambour Duplication Study ($5m) and Southern Sunshine Coast Roads Improvement Study ($5m).
Infrastructure Minister Catherine King said the cuts represented projects that were not realistically going to be delivered with the available funding, had made little to no progress over a significant amount of time, or did not align with national priorities.
"(The infrastructure review) painted a sad and frankly sorry picture of the health of our infrastructure investment pipeline," she told reporters on Thursday.
"From now on, the Australian government's investment infrastructure will focus on productivity, sustainability and liveability."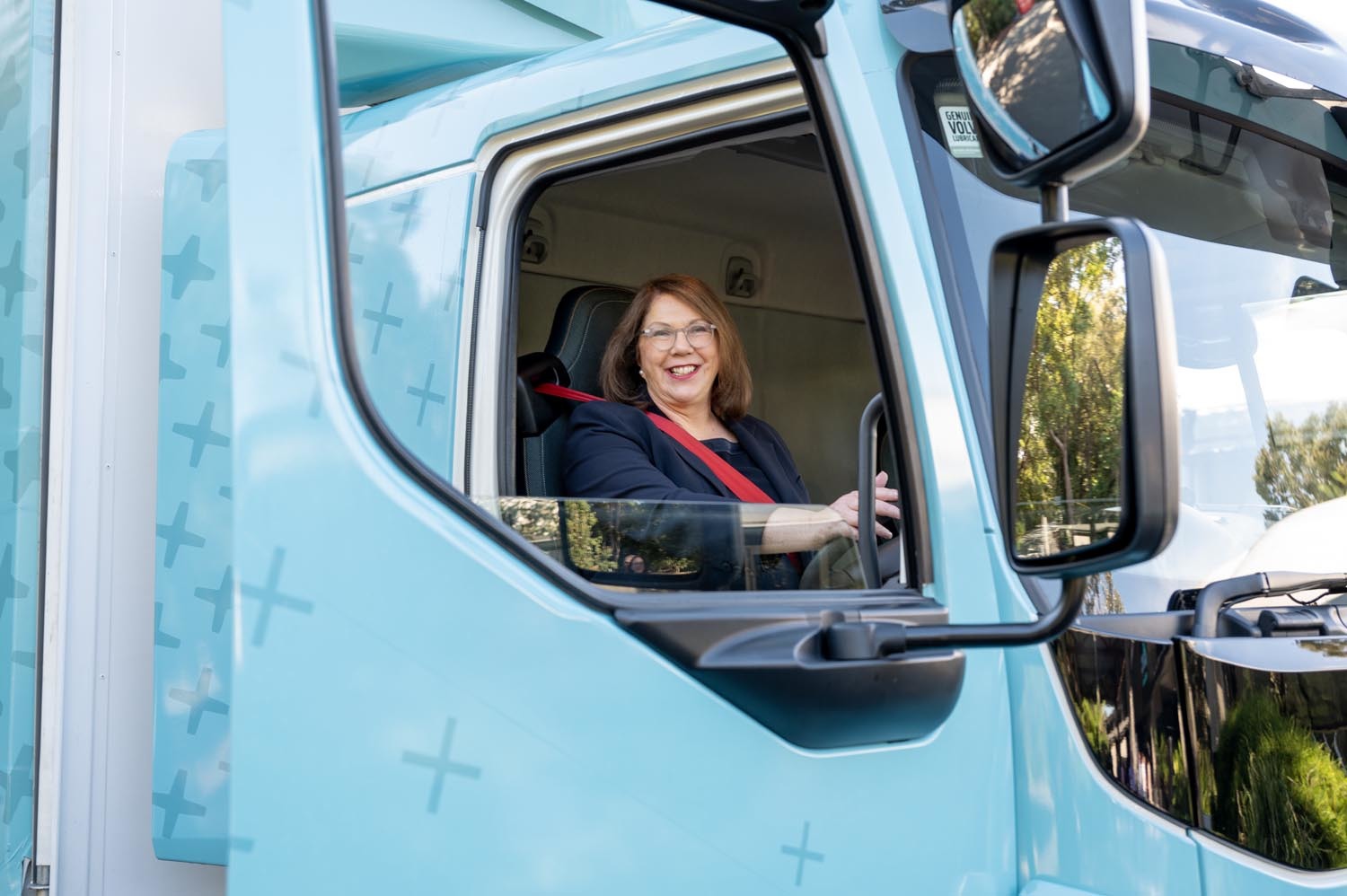 Ms King said the government had undertaken "considered consultation" with states and territories.
Though jurisdictions did not always agree, they had created a list of projects the Commonwealth will partner on, and there should be no surprises for state leaders.
"Every single state is getting a fair share of the infrastructure pipeline," she said.
Subscribe to our FREE daily news feed. All it requires is your name and email at the bottom of this article.
However, many premiers, including Queensland's Annastacia Palaszczuk, previously said they were not happy with the new arrangement and would be unlikely to be impressed as their major projects were scrapped.
Queensland Treasurer Cameron Dick has also made his displeasure known.
"Our message to Catherine King: treat Queensland more like Qantas and less like Qatar," he wrote on X, formerly known as Twitter, in reference to critics' questions about her preferable treatment of the Australian airline.
Ms King said the new program was fit for purpose, fiscally responsible and deliverable, and an improvement from the previous government's plans where the number of infrastructure projects ballooned from 150 to 800.
"The independent review found the Infrastructure Investment Program we inherited could not be delivered," she said.
Smoothing the infrastructure pipeline would also address inflation in line with recommendations from the International Monetary Fund.
In a major funding overhaul earlier this week, the Commonwealth said it would contribute 50 per cent of major project funding going forward.
It previously fully funded projects or at an 80-20 split with the states.
Do you have an opinion to share? Submit a Letter to the Editor at Sunshine Coast News via news@sunshinecoastnews.com.au. You must include your name and suburb.