Operational works design is underway for a 'lifestyle-changing' surf pool on the Sunshine Coast.
The $40m PerfectSwell surf pool will be a part of a 25-hectare site that also includes a resort called Invigorate and a water park called Actventure, on Steve Irwin Way at Glenview.
Developer Sanad Capital is behind the project, which will boast American Wave Machines' technology to create the best proven artificial surf.
Sanad Capital managing director Bradley Sutherland said plans for the wave pool were progressing.
"We got approval with council in August, and we are now doing detailed design for it and for the resort apartments and the water park," he said.
"It will be lifestyle changing for the Coast, as it will be the first PerfectSwell pool in Australia."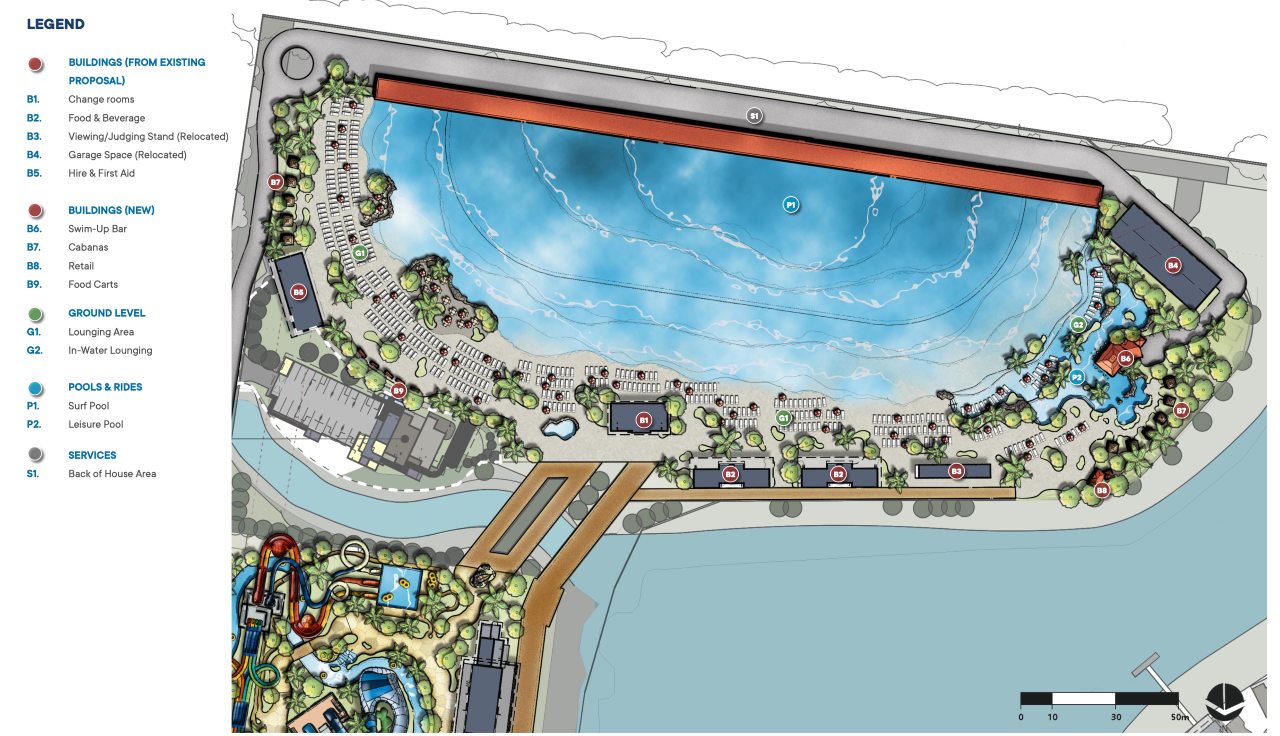 PerfectSwell, by AWM, claims to own the "most realistic surfing experience outside the ocean" with the technology to create an "infinite number of waves that replicate point break, beach break and reef break surf" with the first and only air-pressure system to create naturally occurring ocean swells.
There are PerfectSwell pools in Brazil, the United States and Japan.
Team USA trained at the latter ahead of the Tokyo Olympics.
Mr Sutherland said the surf pool at Glenview could be used by "anyone and everyone".
"It will have hundreds of wave settings, which can be chosen by the users," he said.
"It will be able to go from a ripple to full-on, high-level waves."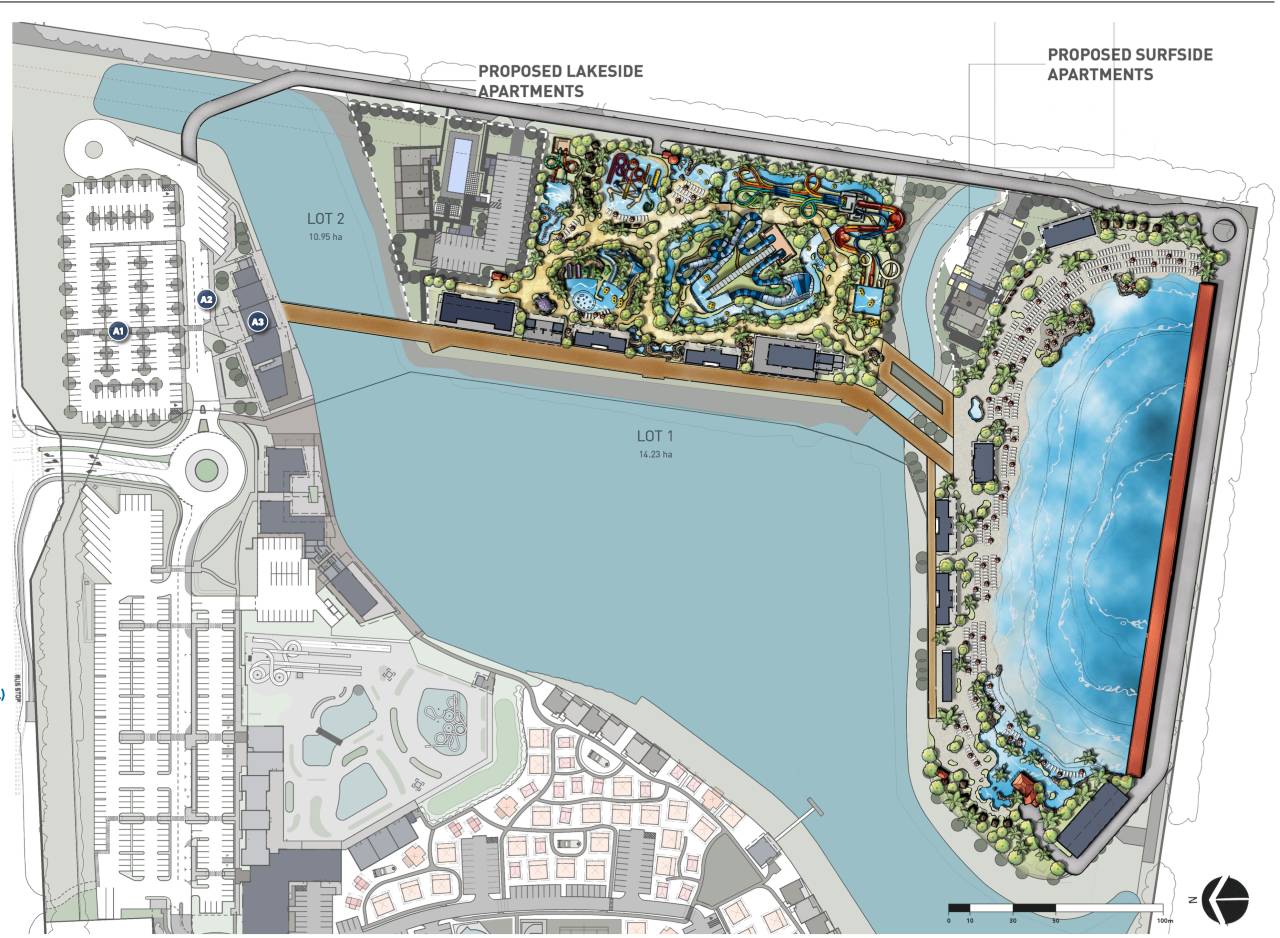 He said the surf pool and resort could be used for training camps, learn-to-surf schools "and of course for public daily use".
Mr Sutherland said the surf pool could play an important role ahead of the Olympic Games in nine years.
"We could have surfing events," he said. "I recently met with the CEO of Surfing Australia, Chris Mater, to discuss the growth and promotion of surfing on the Sunny Coast and who knows where we take it, leading into the 2032 Games."
Surfing has yet to be officially added to the schedule of the Games and it's expected Gold Coast beaches would be frontrunners to host it, although the Sunshine Coast also boasts world-class surf breaks, and should then have a world-class surf pool.
"It's early days," Mr Sutherland said. "Most Olympics events get decided and scheduled from around five or so years out from the Games but we do have superb beaches and breaks.
"At the very least it (the surf pool) could be used for countries to train in and we could host controlled events (in the lead-up to the Games).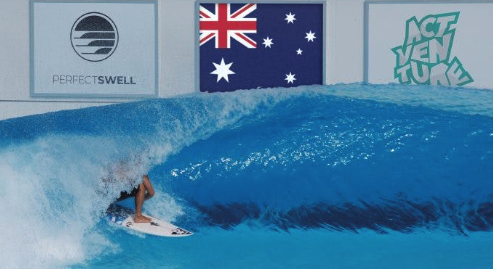 Mr Sutherland said the resort, water park and surf park would be easily navigable.
"It will be integrated by connection bridges, which can take hundreds of people at any one time," he said.
"There will be a direct link (from the resort) to the surf pool and two from the water park."
Construction of the surf pool was expected to start in 2023 and forecast to be opened to the public in early 2024.
It was initially expected to be opened in late 2023 or early 2024 but there have been waits for approvals, minor planning changes and COVID-19 disruptions.
"It's similar to what a new master-planned community would go through," Mr Sutherland said.
"The delays and changes of COVID-19 didn't help the timing but we have the clear path now with OP (operational works) and this year we'll get cracking."
Local journalists supporting local people. Help keep independent and fair Sunshine Coast news coming by subscribing to our free daily news feed. All it requires is your name and email. See SUBSCRIBE at the top of this article.