A humble café has been transformed into a funky food, coffee and art destination as part of an inspiring community project.
A number of local businesses and community groups have come together to help transform Nambour's Compass Connections Café with the ultimate goal of elevating how disability is seen within the community.
Compass Head of Business and Growth Sandra Brodie said the Connections Café opened six years ago with the goal of providing real world vocational opportunities and skills-based training for people with disabilities.
This included food preparation, cooking, waiting on tables, point of sale and barista skills.
"Compass Connections Café has become one of our most successful and vibrant social enterprises," she said.
"The community has really embraced us since day one and have become part of the fabric of the café.
"The best part is seeing the interactions between customers and our trainees.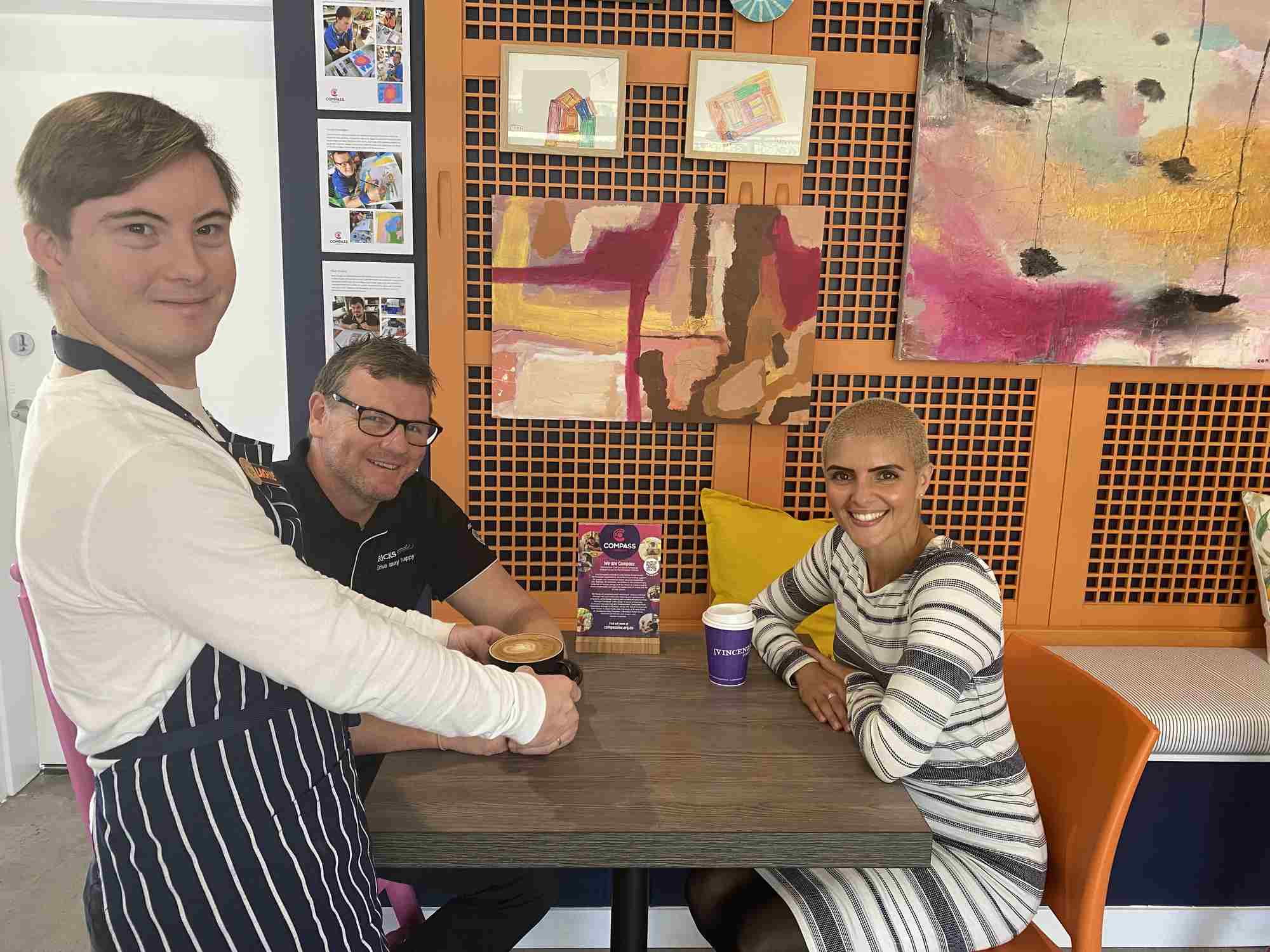 "The trainees love engaging with people and take real pride in serving them, they know they have a genuine valued role to play every day and that really shines through.
"They bring so much joy and presence into every encounter, and because of that our customers are always walking away with a smile and an experience of something that feels unique.
"We've had over 50 trainees undertake vocational training at the café since we opened in 2016.
"They all work closely in a supported environment alongside our full-time staff to ensure customers have a memorable experience.
"Our team serves beautiful breakfast and lunch meals, as well as sweet treats that are all made in-house, and a full selection of coffees, teas and milkshakes from Monday to Friday.
"Whilst the café has been operating successfully for six years, we saw the potential to really take it to the next level.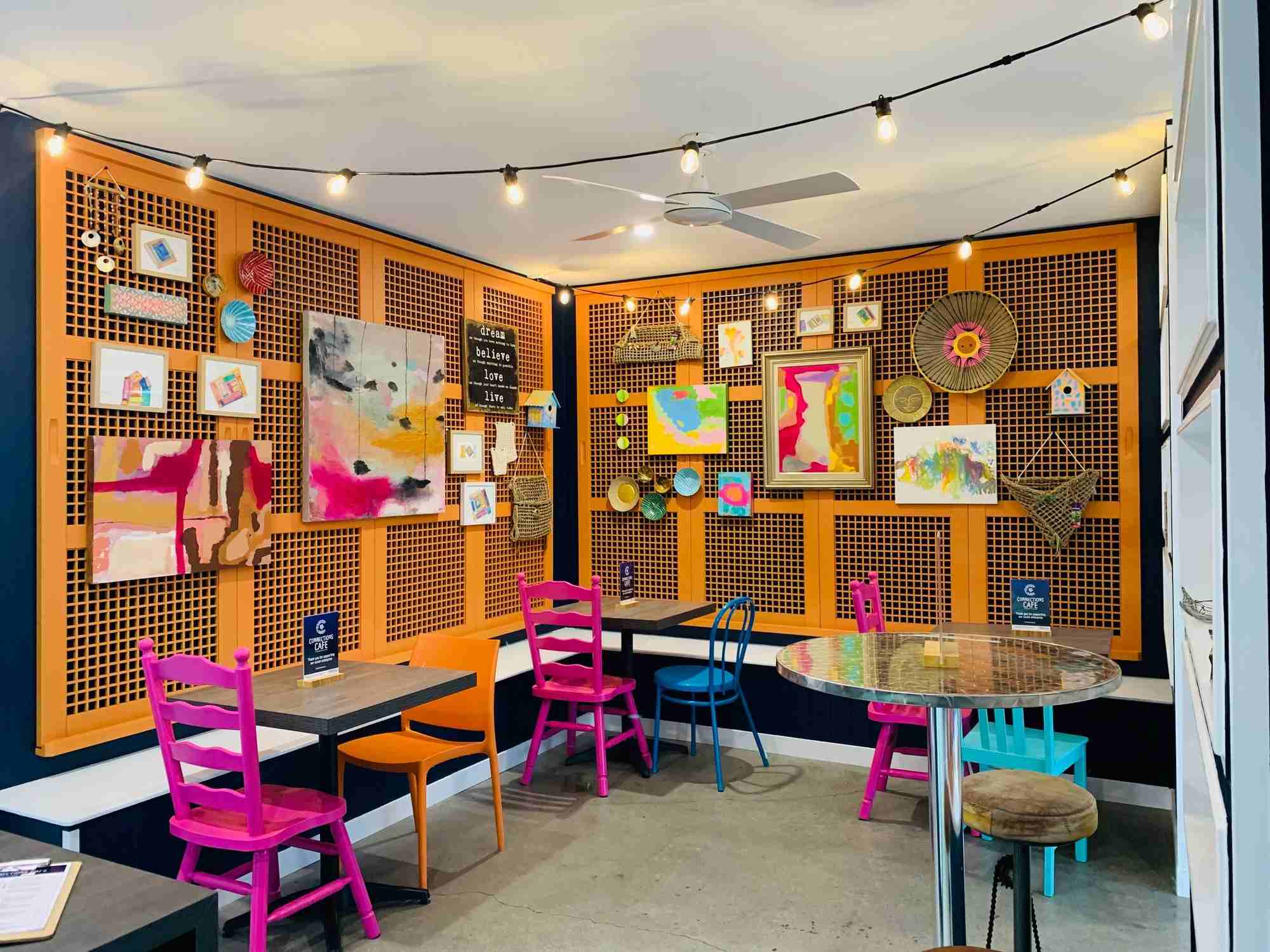 "A big driver for that and other major transformations we've done recently, including our retail social enterprise in Nambour, Wabi Sabi Creations, comes from our vision to raise the profile of people with disabilities and to shift perceptions of what they are capable of.
"The end result of our stage one refurbishment of the café is incredible.
"It's not only a café with a purpose, it's a showcase of the incredible talents across Compass and presented in way that's worthy of any trendy city in Australia, whilst still being welcoming and inclusive.
"Customers are greeted with a stunning range of artwork on the wall and shelves, which have been produced by Compass trainees, and 80 per cent of the furniture is either second-hand or re-purposed from across the Sunshine Coast community.
"So it's got that funky feel which makes you want to stay a little longer while you soak in the atmosphere."
Compass CEO David Dangerfield said the café's three-week major transformation would not have been possible without the support of the local business community.
"What we have created is something unique, a destination café with a purpose, that has become a hallmark of the Nambour community," he said.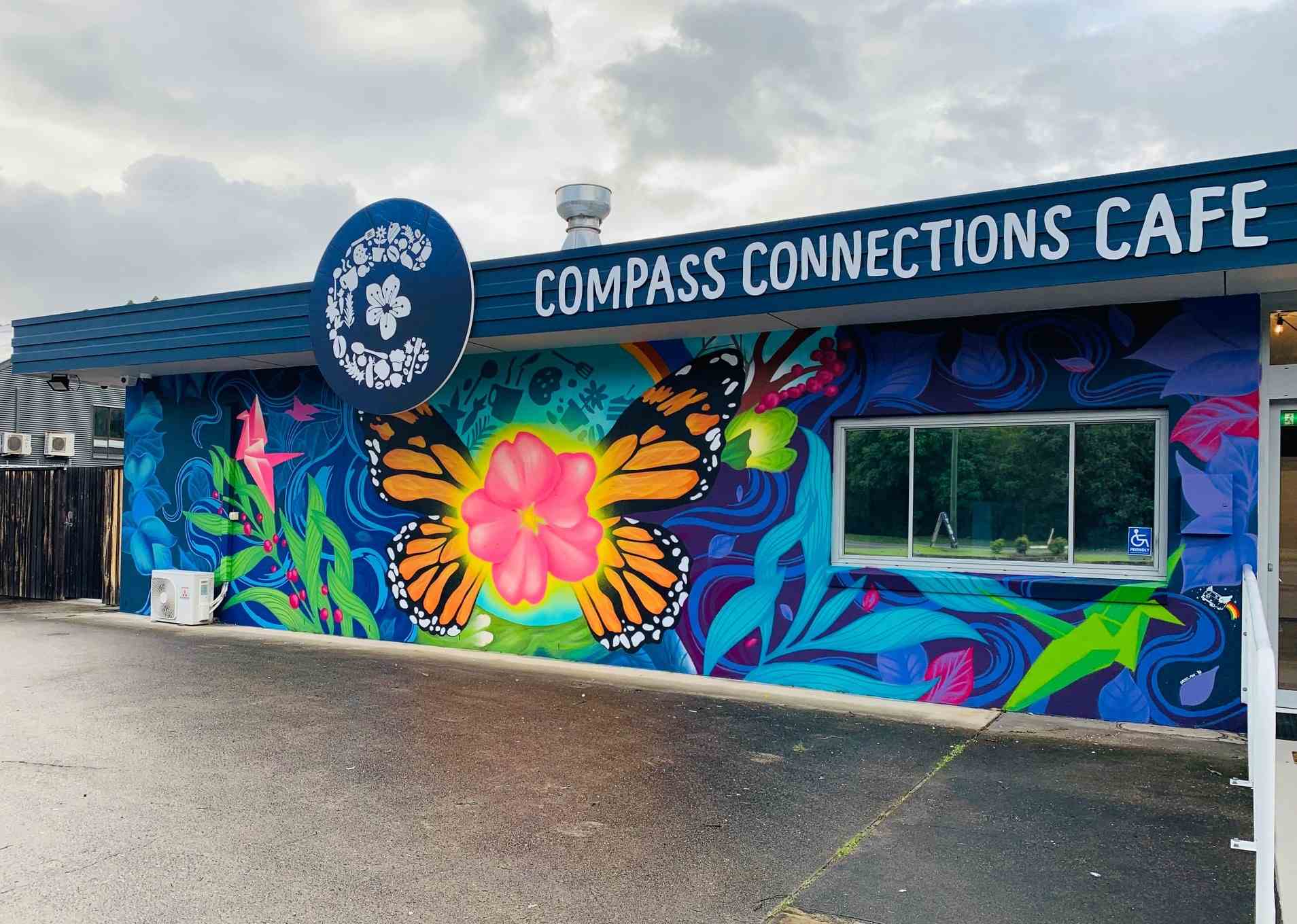 "And it would not have been possible without the assistance of our long term partners at Cricks Sunshine Coast who have supported us since we first opened six years ago.
"The Sundale Foundation also provided grant funding in support of the beautiful mural out the front of the building, which was completed by local street artist Ross Holloway.
"The mural is now part of the Nambour Street Art Trail and ensures our café is a destination for locals and visitors alike.
"Danni Morrison of Design By Danni worked closely with us on our previous Nambour transformation project, Wabi Sabi, and has been instrumental, alongside local builder Matt Hynes of Hynes Built, who spent countless hours completing the renovations.
"We've also ramped up our offer with off-site catering while a number of local businesses people and community groups use the café for meetings," he said.
Help keep independent and fair Sunshine Coast news coming by subscribing to our free daily news feed. All it requires is your name and email. See SUBSCRIBE at the top of this article.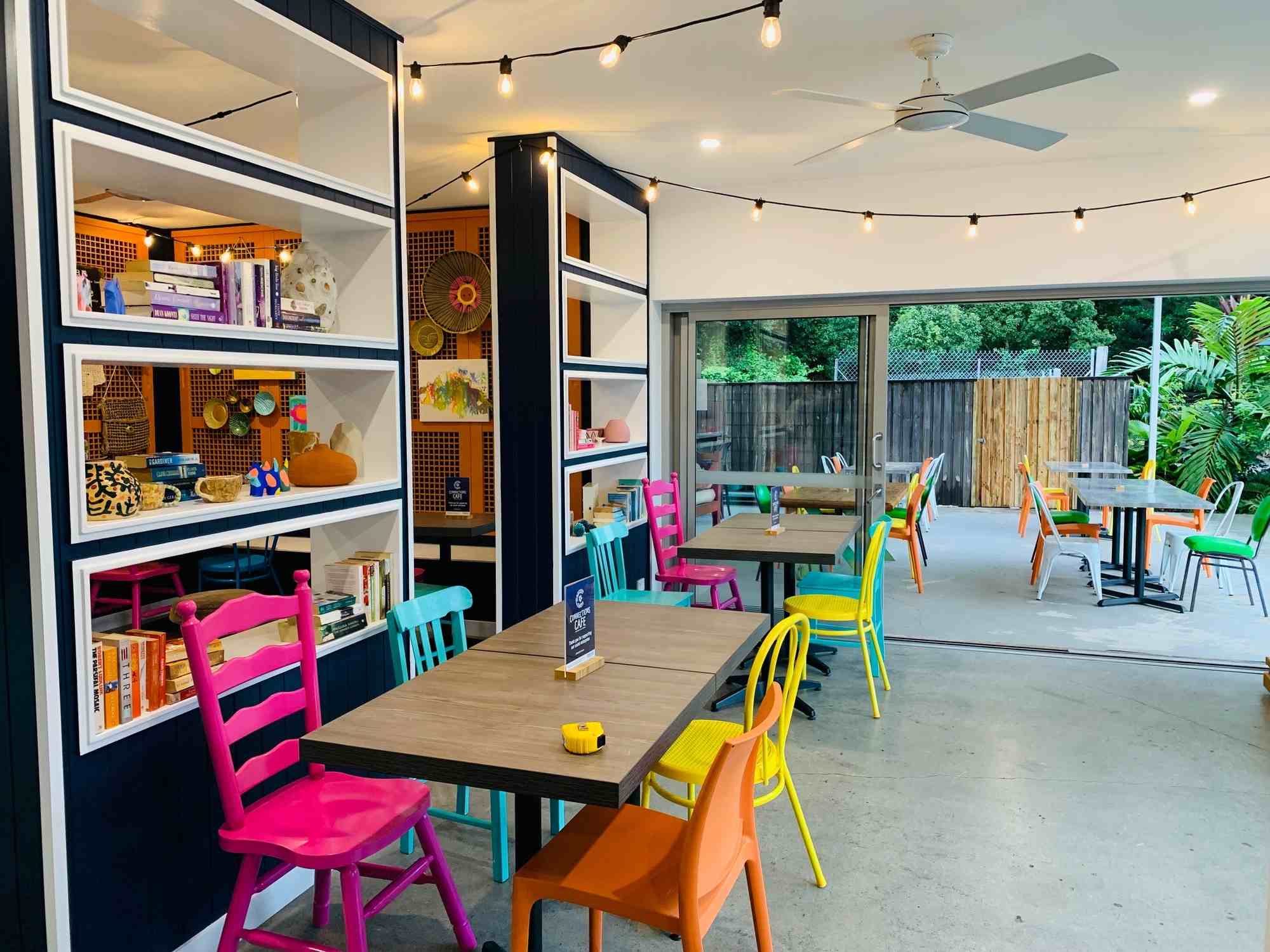 "Everyone gets a kick out of it because they know they are supporting a really unique social enterprise – and the good news is that this is just the beginning.
"We are now gearing up to take the café to another exciting level so I encourage people to watch this space."
Connections Café is one of many social enterprises operated by the Compass Institute.
Compass has also established other cafes in Tanawha and Caloundra, a fully functional 20-acre organic farm with art spaces, woodworking and a commercial kitchen, the Wabi Sabi retail outlet and an Assistance Dogs Program.
These enterprises complement their leading edge learning and development campuses, which operate from Caboolture to Gympie, all aimed at supporting and empowering young people with physical and/or intellectual disabilities.
The Compass Connections Café is located at 950 Nambour Connection Road and is open from Monday to Friday, from 6.30am to 2.30pm.
To find out more, visit Compass