The Sunshine Coast's tourism boss says the region not only survived the COVID challenge of the past two years but increased its slice of the action.
And we did that by simply being ourselves and concentrating on our "bread-and-butter" market.
Visit Sunshine Coast CEO Matt Stoeckel told a room full of travel media at a Brisbane lunch that with international borders closed and the state shut off to much of Australia for long periods during the pandemic, our tourism operators had needed to turn their focus to the one market still available and accessible: the Queensland drive market.
"Through destination storytelling, we were able to really increase our market share and increase it significantly by 24.5%," he told the gathering at Gerard's Bistro in Fortitude Valley.
"That's a huge result. And through that, we were able to keep lights on and businesses operating and doing really well on the Sunshine Coast."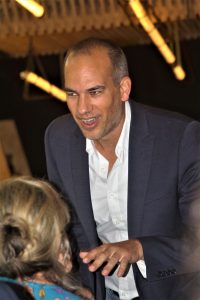 With a major new hotel development about to open in Maroochydore and hot on the heels of the Days Like This tourism campaign aimed at bringing to Queensland more overseas travellers with Australia on the bucket list, the Palaszczuk Government announced on February 11 that it was joining forces with Sunshine Coast Airport and other airports to invest $200 million in the state's international reopening.
The investment is a crucial part of the state's COVID-19 Economic Recovery Plan.
Treasurer and Minister for Trade and Investment Cameron Dick said the aviation partnership would see the state government working with Queensland's major airports to secure more flights and new overseas routes.
Mr Stoeckel said international markets were critical for the Sunshine Coast as visitors stayed longer and spent more in the region.
Local journalists supporting local people. Help keep independent and fair Sunshine Coast news coming by subscribing to our free daily news feed. All it requires is your name and email. See SUBSCRIBE at the top of this article. 
"Prior to COVID-19, international travellers represented more than 11 per cent of our market and contributed $285 million to the economy," he said.
"We believe we have the potential to strongly rebuild these markets, with our nature-based tourism offering being what international travellers are likely to be seeking for their next holiday."
But he told the travel media event that the Queensland market would remain the focus.
"We've now got international borders opening and progress being made but of course we're so committed to our Queensland market," he said.
"It is our bedrock market. It is our bread and butter.
"And by no means are we giving up that market share that we've won."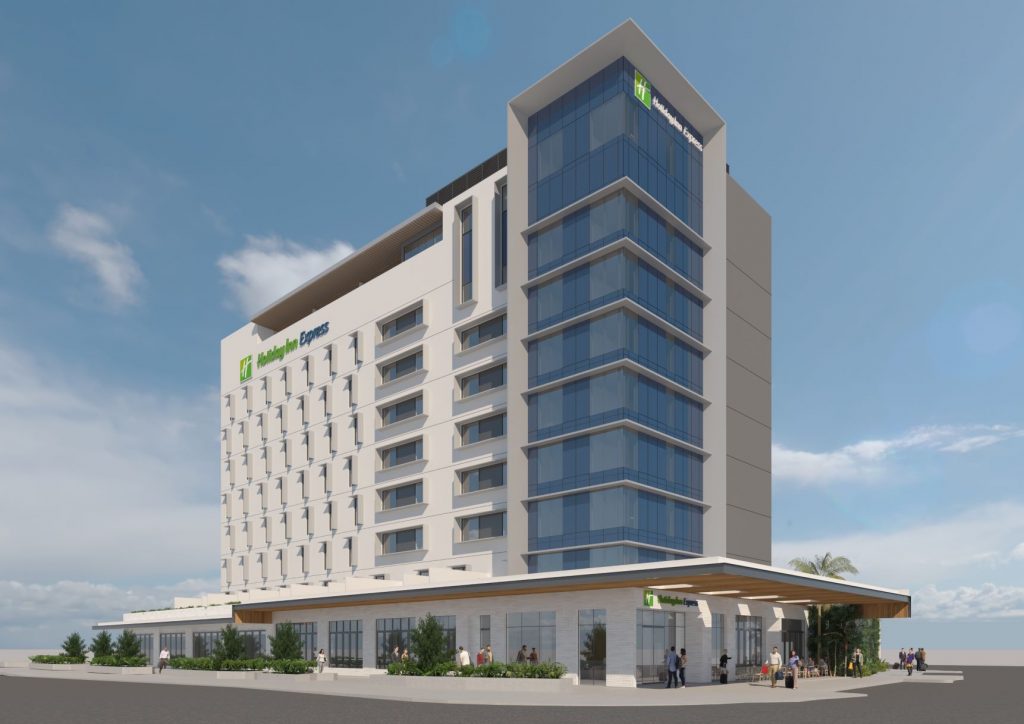 In another major boost for Sunshine Coast tourism, the Holiday Inn Express and Suites Sunshine Coast is poised to open in the new Maroochydore CBD on April 30.
The 181-room hotel will feature a rooftop swimming pool, bar and dining venue, conference and function facilities with free fast and uncapped WiFi, and ground-level shopping.
The rooms boast a walk-in "power shower", black-out blinds, an efficient work station and high-quality bedding with a choice of firm or soft pillows.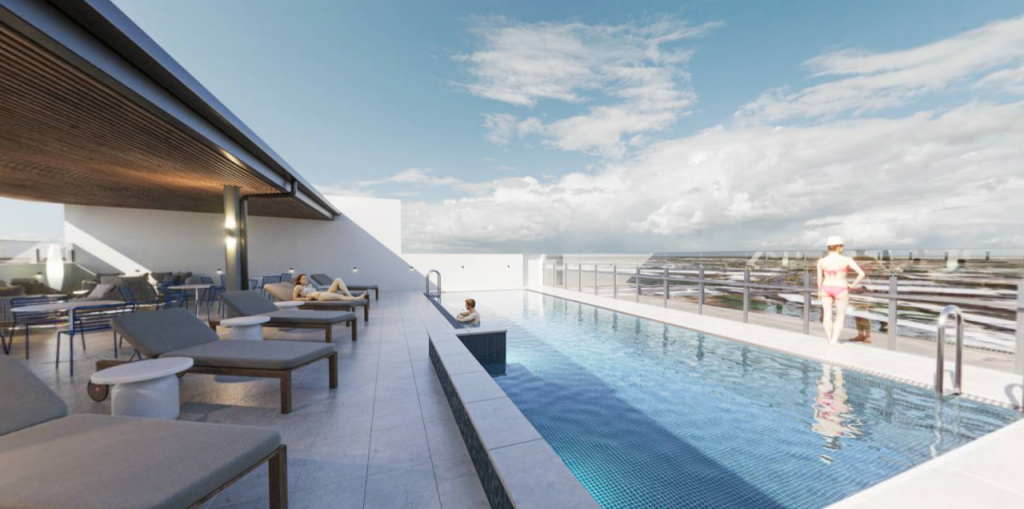 Each morning, guests have the option to sit down to a free EXPRESS Start breakfast or choose a grab-and-go selection, while a 24-hour call-and-collect restaurant menu will give guests the choice to dine in their rooms.
The Great Room is a focal point of the hotel, offering a relaxing space to work or catch up with friends over a drink or meal.
As well as catering to tourists from all over Australia and overseas, the Holiday Inn Express and Suites' CBD location and proximity to Sunshine Coast Airport will make it appealing for business travellers.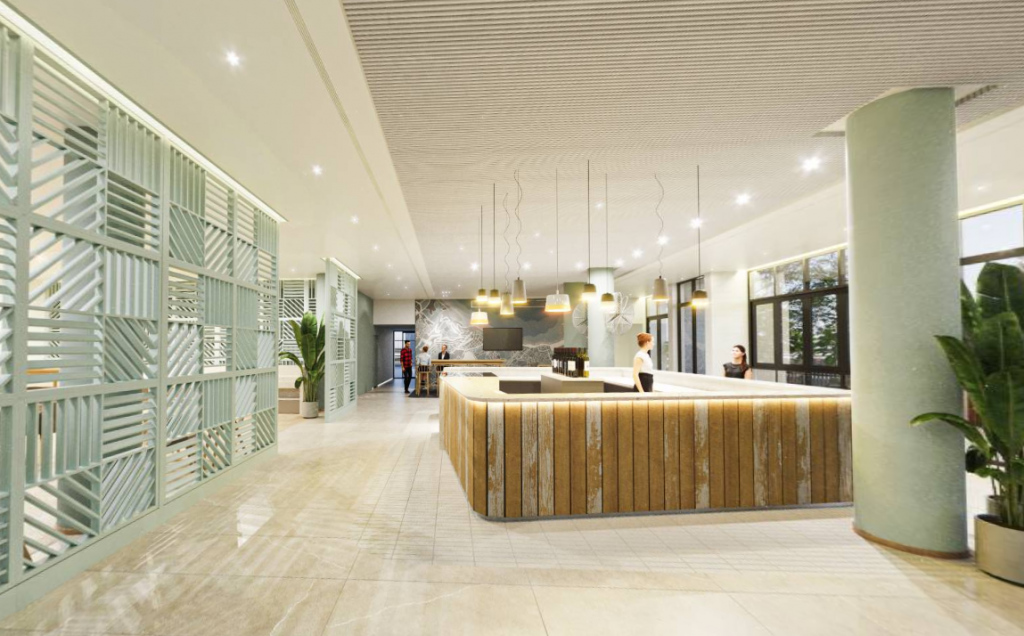 Visit Sunshine Coast communications consultant Peter Hook told the restaurant crowd the Coast had become an important region for business and was no longer just a "flop and drop" "coast" and "sunshine" destination.
High-profile national companies, such as Youi Insurance, had moved here.
The Sunshine Coast's international airport will offer easier access to the rest of the world, and has just become the headquarters and main base for Australia's only independent low-cost airline, Bonza.
Like stories about Sunshine Coast people doing great things? Help us deliver more by registering for our free daily news feed. All it requires is your name and email. See SUBSCRIBE at the top of this article. 
And for the first time, Queensland businesses will be able to bypass Sydney and take advantage of the 550km undersea fibre optic cable (the cable landing station next to the new Maroochydore City Centre links to the 7000km Japan-Guam-Australia South submarine cable) for increased speed and the first direct international data and telecommunications connection to global markets.
"We benefitted over the last two years from a lot of people who perhaps would have gone overseas coming to the Sunshine Coast," Mr Hook said.
"We need to retain them, to show that you can come back and you will find something more.
"You all know the beaches but it will surprise you what's going on within (the region)."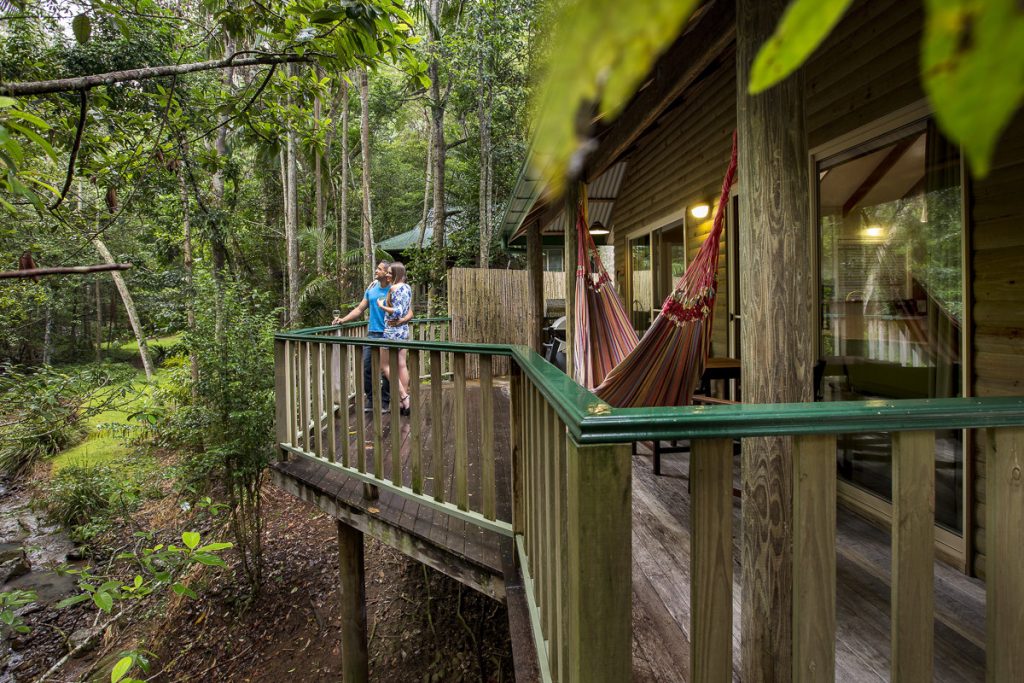 In May last year, for example, Narrows Escape Rainforest Retreat in Montville was crowned the Best Romance Hotel in the world in TripAdvisor's annual Travellers' Choice Awards for Hotels, and construction is under way on two more Balinese-style villas with individual plunge pools to add to the existing six villas, nestled discretely amid the 2.8ha rainforest site.
In January this year, the Sunshine Coast was named the most-loved destination in the world, after the Tourism Sentiment Index tracked the sentiment of travellers online across a staggering 1.8 billion conversation and content pieces in 2021.
And the Sunshine Coast is also claiming the title of Queensland's Craft Beer Capital (per capita).
Mr Stoeckel, who previously spent five years as the tourism boss marketing Fiji, said that particular global accolade was "a great show of the recognition that we are getting of the destination and the visitor experience that it provides".
"When people are in the destination (the Sunshine Coast), they don't feel like a tourist because they're not doing touristy things – they're doing the exact same things that locals do," he said.
"Locals are very inclusive and treat them that way, and that comes from where people are staying.
"It's not just high-rise hotels. It's in Airbnb (accommodation) in residential areas.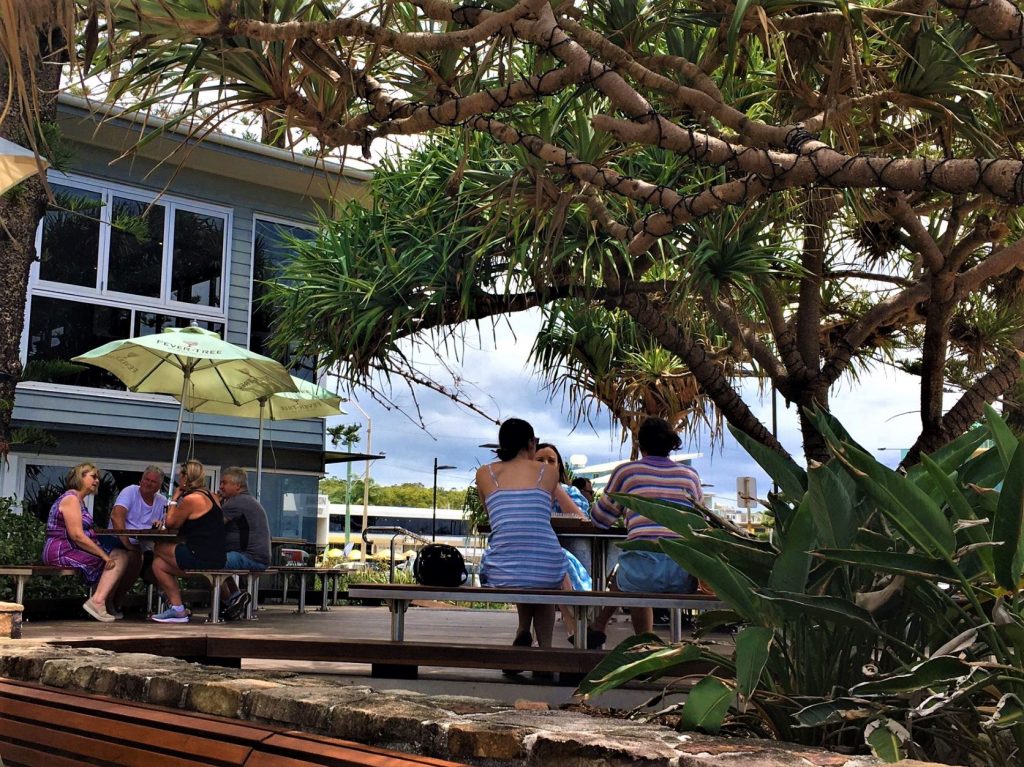 "I go for lunch on my weekend at Marcoola Surf Cub and that's where the tourists are going.
"We have got very shared lifestyles, the locals and our visitors, and we're on the same pace.
"That's why, when a tourist comes to the Sunshine Coast, they feel like a local and they feel really connected to the destination."
The region's latest "For Real" marketing campaign reflected the "intangibles" of a Sunshine Coast holiday rather than simply the natural and man-made assets of the region, Mr Stoeckel said.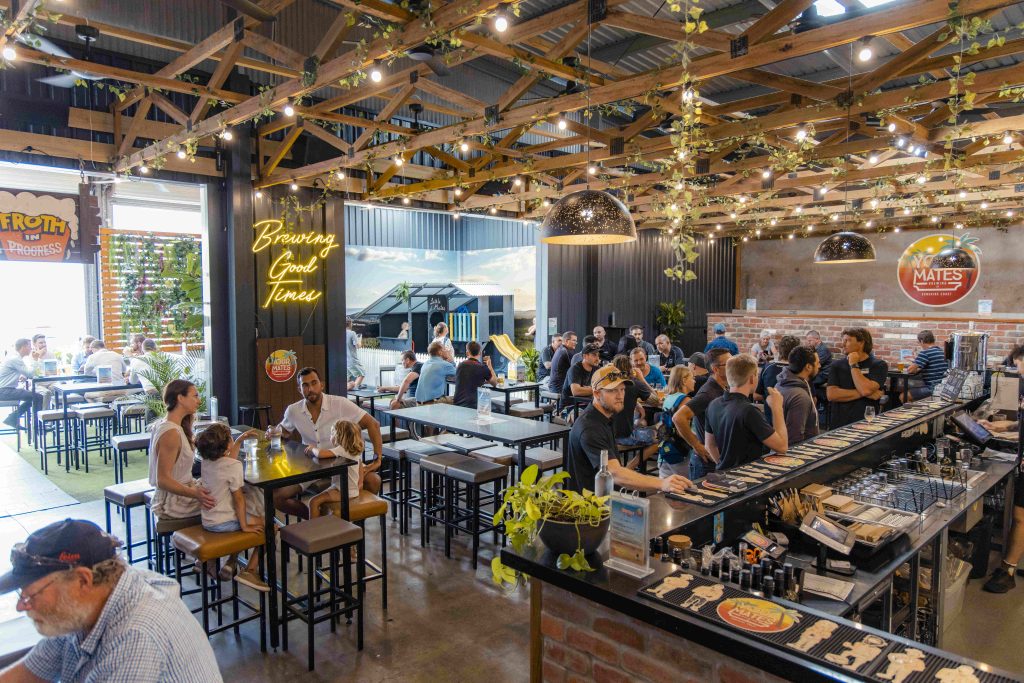 "Through some consumer research, it was really quite uplifting to see what people thought of the Sunshine Coast and how consumers who come to the Sunshine Coast thought that when they were in the region, they were really free from everyday stress and concerns.
"When they were there, they really felt revitalised being immersed in nature that just surrounds them.
Do you have an opinion to share? Submit a Letter to the Editor with your name and suburb at Sunshine Coast News via: news@sunshinecoastnews.com.au
"And of course what's really important is that they felt very connected: connected to nature and connected to each other.
"We manifest that in the closest four-letter word we can get which is 'For Real'.
"That's the message that we're taking out to our market at the moment.
"We've got a significant campaign in Queensland as well as in our interstate markets, really showcasing that you can come and immerse yourself in the Sunshine Coast 'For Real'."