Travel expert and Sunshine Coast News writer Shirley Sinclair begins a series on Queensland experiences not to be missed
Springbrook, Hinze Dam, Mudgeeraba and Advancetown may not be the first areas that come to mind on a getaway to the Gold Coast.
But what they lack in tourism brochure exposure they more than make up for in wow factor and a feeling of exclusivity.
They were all on the itinerary of three glorious, relaxing days in the sunshine on the Goldie when we didn't go within cooee of a beach.
For the first time on our annual girls' weekend away, we opted for the green behind the gold in the hinterland – making the most of the endless mountain scenery for long drives and strolls, not to mention uncovering restaurant gems.
Sure, the locals know what I'm talking about. So do the weekend motorbike riders out for a spin on long and winding country roads.
It's the Gold Coast seen in a whole new light and most visitors don't know what they're missing.
So, here's six places to check out on your next trek south.
Hinze Dam and Advancetown Lake, with View Cafe. We were seeking brunch with a view and found all that plus bonus tranquillity at this seqwater facility built across the Nerang River.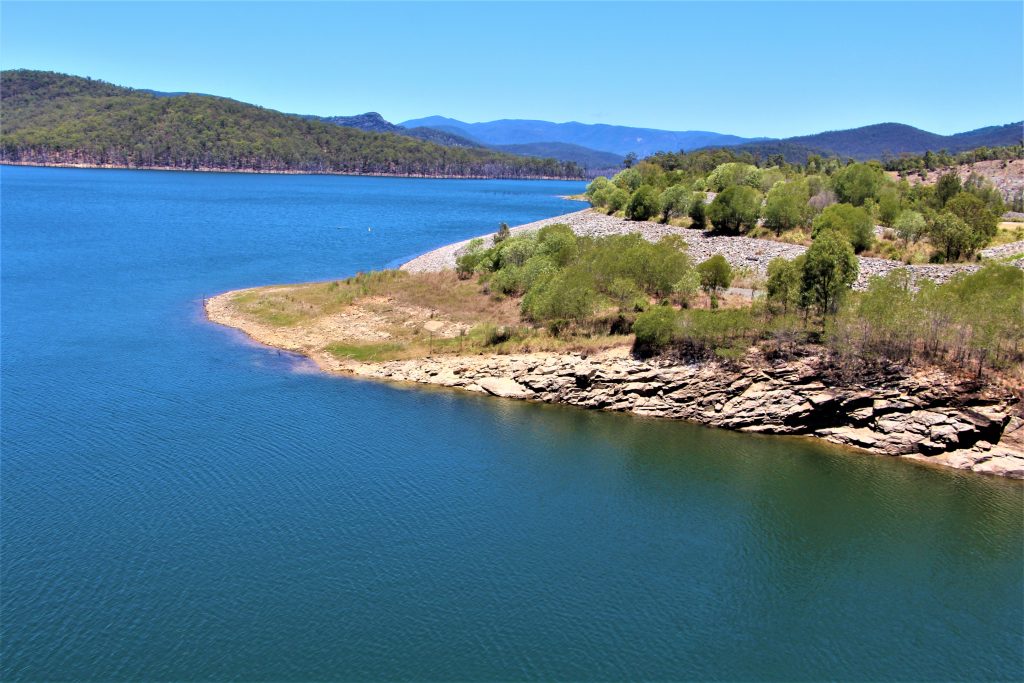 The dam, constructed in 1976, had a major upgrade in 2011, and is the main drinking water supply for the Gold Coast region. Walk along the dam wall and marvel at this massive engineering feat where the Hinze family farm once stood.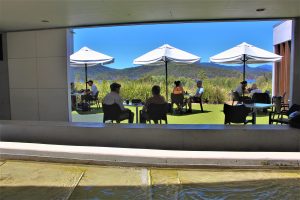 Explore parts of the lake by foot, kayak and canoe, boat or mountain bike and take advantage of the catch-and-release fishing. Interpretive boards tell the intriguing story of the dam and its varied wildlife. Then grab a coffee and relish in the mountain breezes while overlooking the lake or sit in air-conditioned comfort at View Café, where I can highly recommend the Spanish or vegetarian omelettes.
Cedar Lake Country Resort, Advancetown. Yes, the resort celebrated its 40-year anniversary a couple of years ago and some might say it's showing its age on the outside. But the fully self-contained two-bedroom apartments have been recently renovated and you can't beat the peaceful, well-maintained 36ha lakeside and bushland setting for relaxation among the cockatoos, kookaburras and cheeky crows. All the creature comforts are here – a large and heated infinity pool and spas with sauna, tennis courts, barbecues, nine-hole pitch-and-putt golf course, children's playground, canoes and paddleboats, games room, bushwalks and bike hire (the bistro and bar were closed at the time of our visit).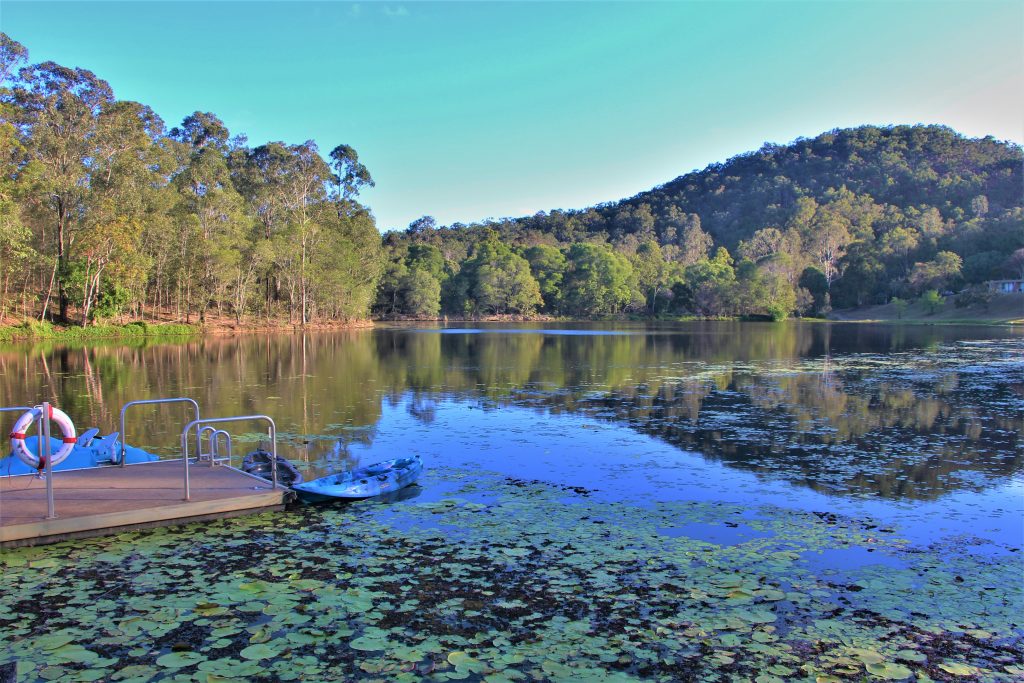 Cedar Lake is only 10km from Nerang and 30 minutes from Surfers Paradise, though we spent most of our time in Mudgeeraba, about a 20-minute drive. Advancetown Hotel is two minutes' drive up the road and Mt Nathan Winery is nine minutes away if you want to imbibe with some local flavour.  This resort is a world away from our everyday lives – a place where we could freely indulge ourselves in long walks along the lakeside paths and bridges, paddling on the water and soaking up the rays in the pool, while also making friends with the wallabies, dinner plate-sized turtles, ducks, geese and swamp hens.
Cucina Mia, Mudgeeraba. The restaurant's humble location – in a small suburban shopping centre behind a service station on Gemvale Rd – may not be as exotic as the town of its owners' heritage: Pacentro, a well-preserved historic medieval village on a plateau in the Apennine Mountain Range in Abruzzo, Italy.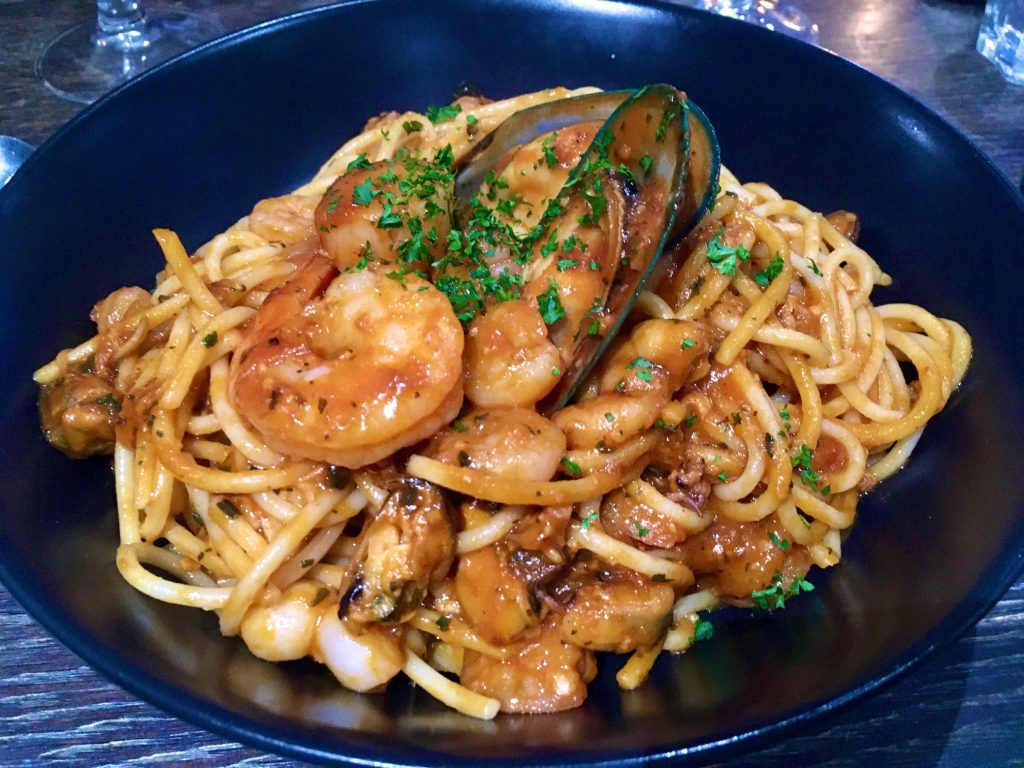 But this award-winning restaurant serves tasty, authentic Italian dishes passionately prepared using fresh and locally sourced seasonal ingredients. Dine on the veranda or inside in the warm, friendly atmosphere. We shared a moreish stuffed mushroom entrée before my spaghetti marinara that was packed with seafood and not too "tomato-ey", while the tiramisu (my go-to Italian dessert) was light and delicious.
The Wine Barrel, Mudgeeraba. Trying to convince hinterland locals to try tapas dishes may not have been easy in the beginning for talented owner chef Warren Carnall. But 10 years later, The Wine Barrel has become a well-respected foodie haunt that visitors hunt out in Mudgeeraba because it strives to exceed expectations and uses only the best-quality fresh produce.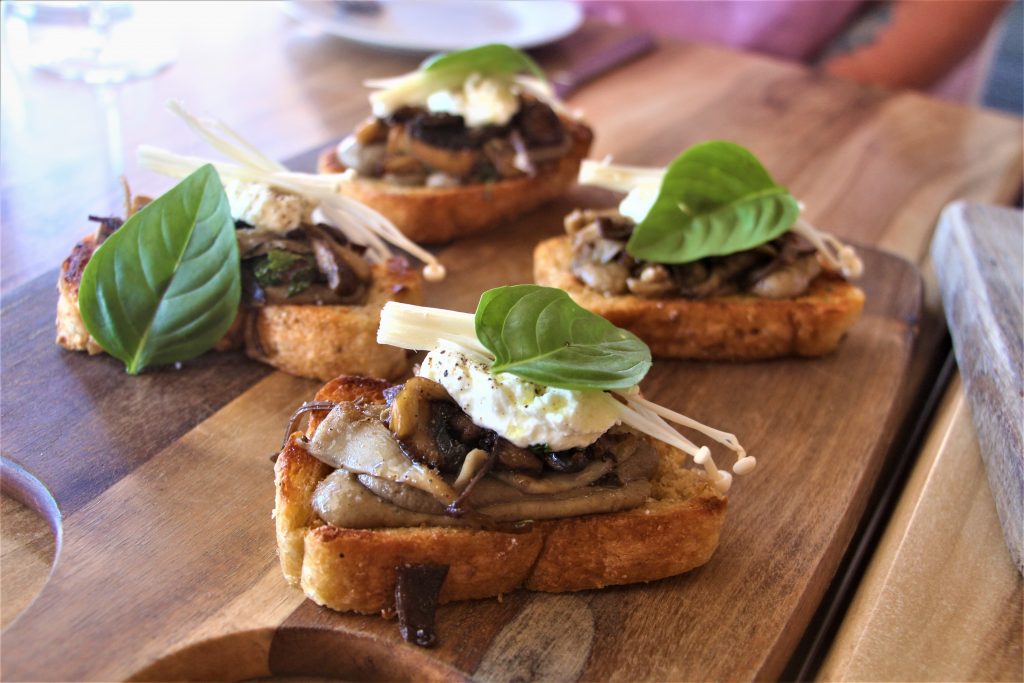 Our long lunch to remember inside the rustic modern dining area was a delight, starting with warm mixed olives and some wood-fired bread with divine mushroom pate, sautéed mushrooms, enoki and cottage cheese. It moved on to share plates of tempura pumpkin and snapper soft taco options, tempura soft shell crab, tempura polenta and mozzarella balls with chilli jam and sour cream, and Spanish-style meatballs with Napoli sauce and parmesan toast. That's "Mmmm" in any language.
Springbrook's Purling Brook Falls. Even without rains in evidence at the time, Purling Brook Falls in Springbrook National Park is spectacular as one of the tallest waterfalls in Queensland. The short walk to the lookouts either side rewards visitors with Instagram-able pictures of the horsetail flow plunging 100m over the cliff into the pools below. The area is part of the UNESCO World Heritage-listed Gondwana Rainforests.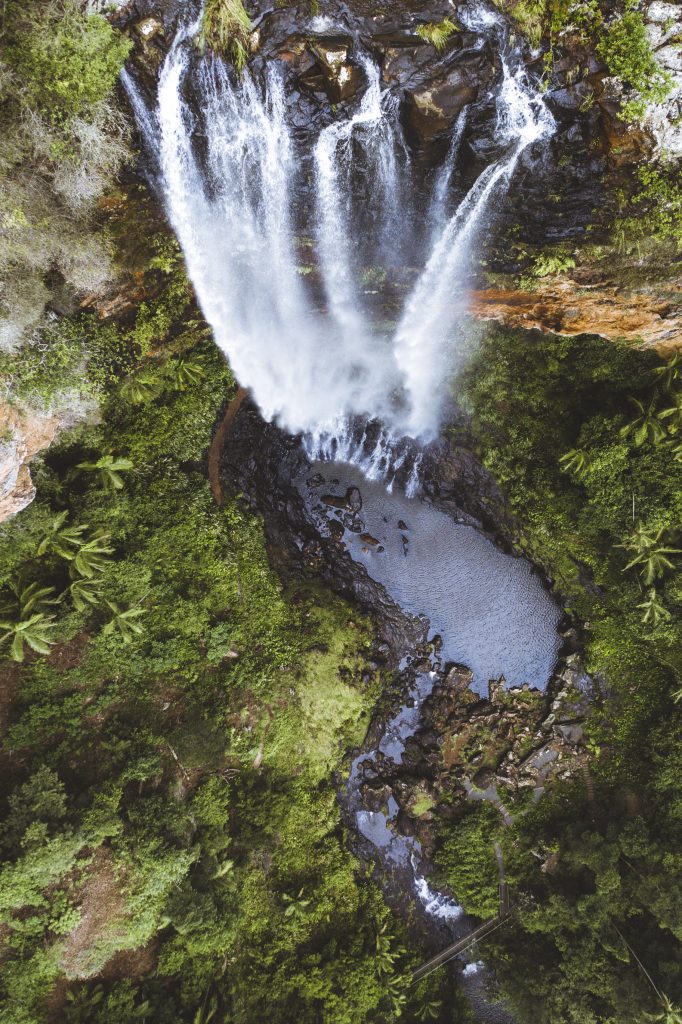 Take some good walking shoes if you want to take on the Purling Brook Falls Circuit – a 4km moderate track suitable for all ages that takes about two hours to complete. The better-known Natural Bridge attraction is about 30 minutes' drive away. While in the area, check out The Fudge Shop for a sweet treat (including yummy chocolate fudge with Baileys!) and Dancing Waters Cafe for a coffee and homemade morning teas and light snacks including scones, cakes and pick-me-up toasties for all types of food lovers, prepared by owner and qualified naturopath Anastasia Theodore.
Wallaby Hotel, Mudgeeraba. We arrived just before the kitchen was supposed to close but the bistro at the Wallaby Hotel was still buzzing from a big night of large-table celebrations and smaller Saturday night groups of friends and dining couples. Heritage pictures on the hotel walls show the changing face of the Wallaby but its genuinely welcoming hospitality has been constant since 1883.  Recently refurbished, the hotel remains one of the oldest classic pubs on the Gold Coast, boasting cold beer and live music to lure locals and tourists alike. Our window seats in the bistro, close to the full-length bar, were ideal for good conversation while watching the kitchen and wait staff efficiently go about their busy roles. One friend's grilled barramundi with calamari topper, salad and chips was mountain-men size while my hearty bush-spiced calamari with a small cob salad certainly hit the spot.
The writer paid her own expenses.
SOUTHERN COMFORT FAST FACTS
STAY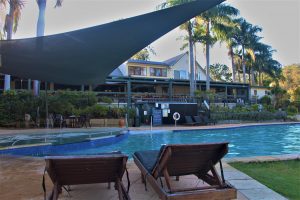 Cedar Lake Country Resort & Equestrian Centre
555 Nerang-Murwillumbah Road, Advancetown
Phone: (07) 5533 2255
PLAY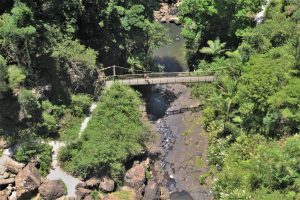 Purling Brook Falls
Forestry Rd, Springbrook National Park, Gold Coast
Wallaby Hotel
43 Railway Street, Mudgeeraba
Phone: 07 3558 3316
Visit www.wallabyhotel.com.au
Hinze Dam
The ungated spillway across the Nerang River is on Advancetown Road, Advancetown.
EAT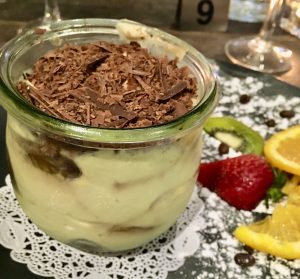 Cucina Mia Café
Shop 5, Cnr Somerset Drive and Gemvale Road, Mudgeeraba
Phone: (07) 5559 0230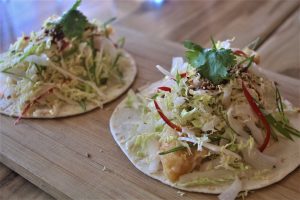 The Wine Barrel
Shop 8, 59 Railway Street, Mudgeeraba
Phone: (07) 5569 0017
www.thewinebarrelrestaurant.com.au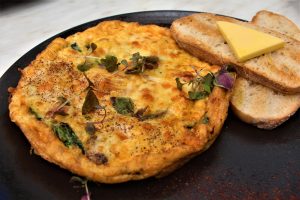 View Café
100-200 Advancetown Road, Advancetown
Phone: (07) 5563 0313