Simon Drew On the Nature of Wildflowers — Open Studios
Simon Drew is a local Sunshine Coast musician, poet, nature photographer, podcaster and philosophical mentor. His poetry and writings often delve into the realms of mysticism, prophecy and wisdom. In his musical explorations, he regularly brings together natural rainforest scenes with flowing piano compositions, creating harmonious blends of nature and culture. Join Simon as he showcases his wildflower photography, poetry and music in the Maroochy Botanical Gardens.
When: Friday, July 23 – Friday July 30. 10am-5pm
Where: Arts and Ecology Centre, Maroochy Botanical Gardens. 51 Palm Creek Road Tanawha
Tickets: Free, registration essential via bit.ly/3i6HjbW
Paul McDermott + 1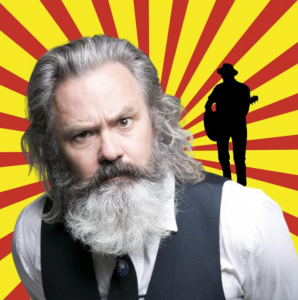 The Sunshine Coast Comedy Festival is teaming up with partners Funny Coast Comedy, Rhinestone Rebel and Solbar to host an epic comedy feast. Paul McDermott has been fighting tyranny, injustice and ennui for 40 years, armed only with comedy and a pretty voice. Plus One is his latest brainchild and is a suite of beautiful damnation mixed with the usual standard of malarkey. On stage, The Maestro is joined by Glenn Moorhouse, the "plus one", in this brand new spectacle of mellifluous wonder.
When: Friday July 23, 6:30pm-10pm.
Where: Sol Bar, Ocean Street Maroochydore
Tickets: $44.90 via bit.ly/3r8DfvP or phone 5443 9550
The Pelican Collection by POP Group

This showcase of local high-quality fine art introduces The POP Group's first art exhibition since its inception in 2017. The Pelican Collection (TPC) 2021 offers a memorable sensory experience and an opportunity to appreciate the respected space and enduring place that classic fine art and its derivatives retain in regional Australia. TPC 2021 is indeed a fortunate 'find' for avid art lovers.
When: Saturday July 24 – Monday July 26, 10am-3pm & Tuesday July 27 10am-12noon
Where: The Pelican Waters Resort, Mahogany Drive, Pelican Waters
Tickets: Entry just a gold coin donation
Mid-Winter Fiesta
Let's shed the layers and think summer, sangria, traditional Mexican food and a Spanish-sprinkle on your favourite music. It's a mid-winter fiesta in the heart of Chevallum. Come along to the Chevallum State School Lyn Winch Hall for an afternoon of culture, delicious food, sumptuous drinks and great music. Everyone is invited to come together and enjoy an afternoon of fun and social connection immersed in a mid-winter fiesta. This is an 18+ only event.
When: Saturday July 24, 2pm
Where: 460 Chevallum Road, Chevallum
Tickets: $40 via trybooking.com/events/landing/770547 or phone 5453 2333
Run in her shoes Charity Race on the Grindstone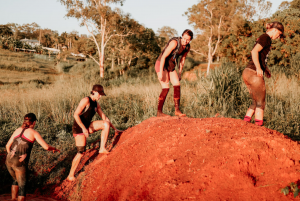 The Farm Gym's charity event 'Run in Her Shoes' raises money for Lily House which provides support, life-skills training and a safe living environment for women in crisis. When the event launched in 2019, many Sunshine Coasters supported and cheered on the four incredible women from The Farm Gym who completed laps of their Obstacle Course, 'The Grindstone', through 14 hours of the night. This year, Farm Gym has turned the 'Run in Her Shoes' Charity Event into a 9km race for the public. Choose to walk, run or race the course.
When: Saturday July 24, 7am
Where: The Farm Gym, 307 Nambour-Mapleton Road Burnside
Tickets: Youth (7-15) $16.91, 16+ $32.74 via bit.ly/3AYWMTZ
Artist Talk – Mieke Van Den Berg
Mural artist of 25 years, Mieke van den Berg swaps her brushes and ladders for performance, sculpture and immersion in her exhibition showing in Nambour at the Old Ambulance Station. Join her artist talk where Mieke will take you on a tour through her show In-between:[Re]winding Life's Thread. Learn about her art practice and the stories behind the sculptures, installations and performance work.
When: Saturday July 24, 10:30am-11:30am
Where: 80 Howard Street, Nambour
Tickets: Free event, booking essential via bit.ly/3r64jfi
A French Affair
Celebrate everything French this July with the exceedingly rich and charming chamber music of the aristocratic salons of 19th century Paris. Judit Molnar opera soprano with Janet Brewer pianist, violinist Frank Fodor and special guest harpist Tijana Kozarcic will be performing a delightful program of best loved French arias and songs, and enchanting classical and cabaret works by Bizet, Massenet, Fauré, Gounod, Saint-Saëns, Debussy, Offenbach, Satie, Chopin and others.
When: Saturday July 24, 2:30pm
Where: Caloundra City Life Baptist Church, 7 Gregson Place, Caloundra
Tickets: Adults $35, Concession $30, Students $20 via bit.ly/3xxxRoB or phone 5491 5044
Maleny Wedding Festival Trail
Hinterland Tourism has nine amazing and unique wedding venues ready to welcome you along with a variety of fabulous hinterland wedding suppliers. This is aimed at couples, friends and families searching for the perfect wedding location. Take the time to tour the venues dressed in their bridal finery so you can imagine your personal touches bought to life by the industry suppliers who provide local insights and professional advice designed to make your wedding day everything you've ever dreamed of. Capturing the magic of Australia's most spectacular wedding venues, floral and style design, fashion, custom transport options, catering, food trucks and entertainment and much, much more.
When: Sunday July 25, 10am-3pm
Where: 9 wedding venues across Maleny
Tickets: Free, booking essential via bit.ly/3yXdf9H
Wakakirri
Colour, storytelling and dance come together for this exciting showcase. The Aboriginal word Wakakirri means 'to dance' and each year hundreds of schools across Australia create and perform story-dances for Wakakirri that reflect students' thoughts, ideas and aspirations. Wakakirri fosters a range of positive outcomes for not only students but their schools and broader communities. Established in 1992, it is a unique and exciting way for students to engage in performing arts.
When: Friday, July 30, 7.15pm
Where: The Events Centre, Minchinton Street, Caloundra
Tickets: $36, all tickets. Phone: 5491 4240