BATS Theatre Company Presents – The Great Gatsby
Director Peta Beattie promises audiences a visual and aural treat and says she is incredibly proud of the way the cast and crew have risen to the challenges with the enthusiasm of a Gatsby partygoer, despite the setbacks of COVID-19 which forced the show to cancel just two weeks shy of opening night. Scott Fitzgerald's masterpiece, adapted beautifully by Australian playwright Barry Lowe, is set in an historic building, the Buderim War Memorial Hall. The hall was originally the School of Arts building and was filled with live theatre, dances and concerts from 1924 when it was constructed.
When: Friday April 9, 7:30pm Saturday April 10, 2pm and 7:30pm. Friday April 16, 7:30pm Saturday April 17, 2pm and 7:30pm.
Where: Buderim War Memorial Hall, 1 Main Street Buderim.
Tickets: $30 (General Admission) via, batstheatre.com/the-great-gatsby-2
Turkish Mosaic Lamp Workshop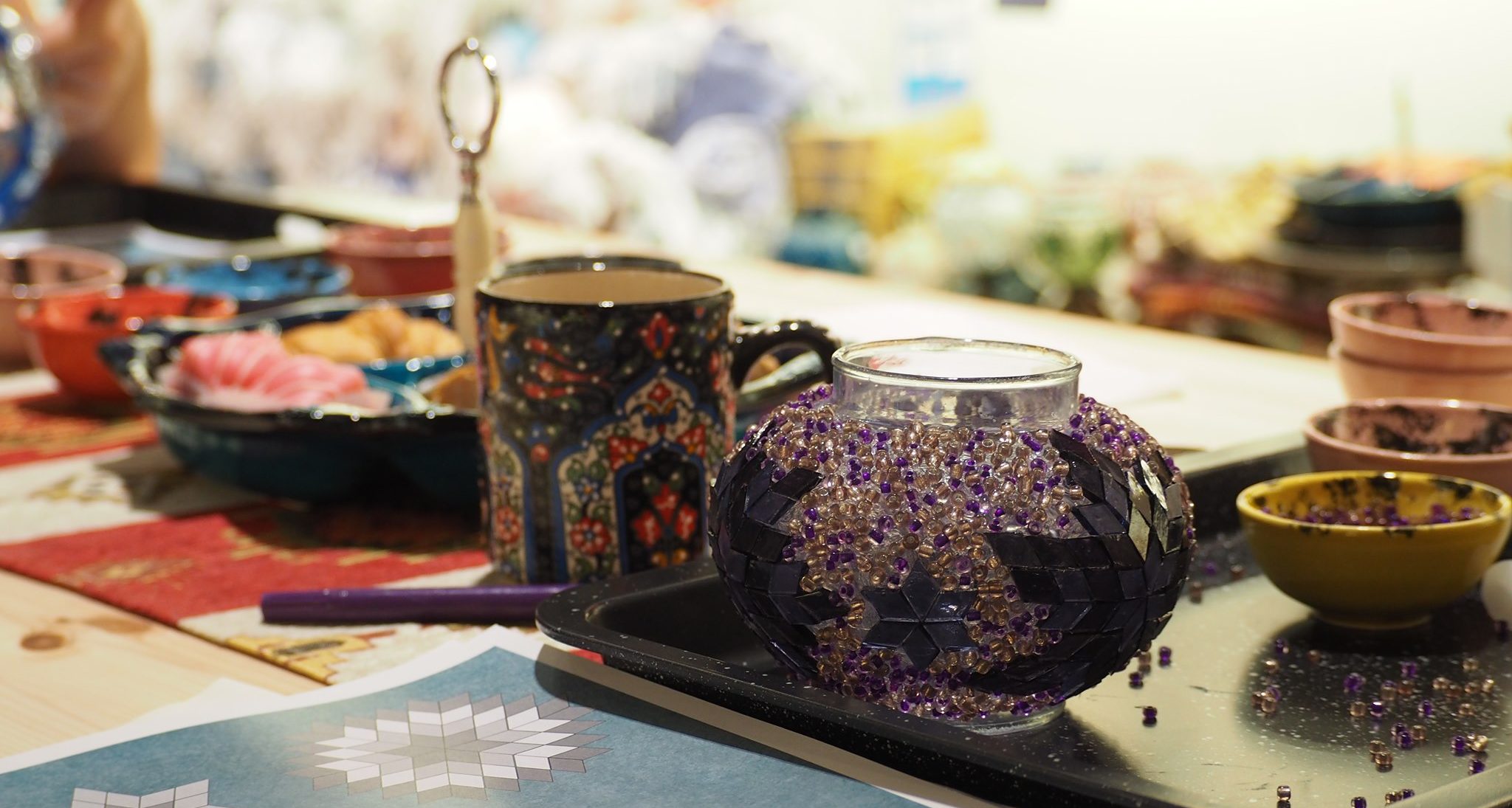 Turkish Lamps are one of the traditional means of lighting in Turkish culture. In this 2.5-hour class you will learn the techniques of a 500-year-old ancient craft and practice assembling geometric pattering. They have two different lamp bases to choose from for the workshops. You can make your own lamp, own patterns, and colours.
When: Saturday April 10, 10am-12:30pm.
Where: Sunshine Plaza between Elenbi Hair and QBD Books.
Tickets: From $89 dollars via tinyurl.com/3ev6y9h3
South Queensland Caravan, Camping, Fishing and 4×4 Expo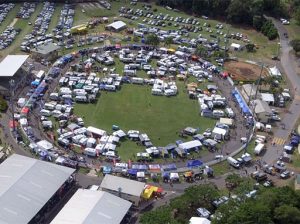 The 2021 South Queensland Caravan, Camping, Fishing & 4×4 Expo is one of the largest outdoor adventure events in the region. Browse and compare the latest caravans, camper trailers, vehicles, 4×4 accessories, fishing, camping gear and more, plus discover new holiday and touring destinations, all in the one convenient location. There's plenty to see across the weekend, including great entertainment for the whole family, bush booking, fishing and casting demonstrations and more.
When: Friday April 9-Sunday April 11, gates open 8:30am.
Where: Nambour Showgrounds, Nambour.
Tickets: From $15 dollars for adults, kids are free. Book via caravancampingexpo.com.au
Women Inspired Sunshine Coast book launch
The launch of this beautifully photographed and written book documenting stories of 49 of the most inspirational and influential local women, is an event not to be missed. Be inspired by the stunning strength, determination in the face of adversity and the achievements of these incredible women. This promises to be a night of connection, laughter and beauty. You are encouraged to bring a friend, regardless of their gender, who inspires you.
When: Tuesday April 27, 5:30pm-9pm.
Where: Circa Rooftop, L6, Rooftop, 55 Plaza Parade, Kon Tiki Building, Maroochydore.
Tickets: $69 via eventbrite.com.au/e/women-inspired-book-launch-tickets-146701974555
Friends of Gallery Caloundra Artists Table Dinner – 'Please indulge me'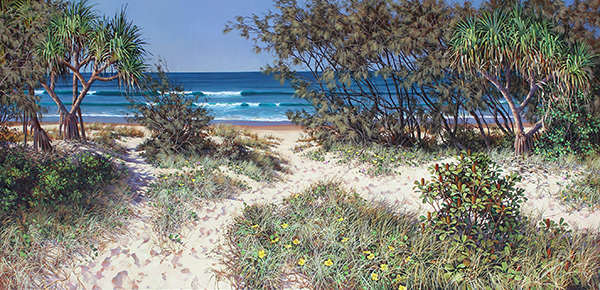 Well-known local artists, Raelean Hall and Lyndon Hallows, will each produce an abstract artwork in response to a short spoken discourse on the theme of indulgence. As guests indulge their palate with fine food and wine, the artists indulge in the palette of fine storytelling and innovative artmaking. Guests will see how imaginative leaps between the spoken word (by muse) and the visual embodied imagination (by artist) are intimately connected. The created artworks will be auctioned and in addition guests can participate in a fine art silent auction on the night.
When: Wednesday April 21, 6pm.
Where: Three Restaurant Bar & Grill 115 Bulcock Street, Caloundra.
Tickets: $75 including three course dinner, via TRYBOOKING.COM/BPJTJ
Animals Unseen
Discover a world of unseen animals this holidays at the Maroochy Regional Bushland Botanic Garden. These awesome workshops for kids 4 -15 years will explore the masters of hide and seek who live on the Sunshine Coast. From giant moths, frogs with tusks, wriggly worms, burrowing wombats and insects to stripy snakes who climb trees. Whether they only come out at night, live underground or have cryptic camouflage, this workshop series will amaze and delight.
When: Runs until Friday, April 16, varying times per session.
Where: Maroochy Regional Bushland Botanic Garden, 51 Palm Creek Road, Tanawha.
Tickets: $8, via sunshinecoast.qld.gov.au/Experience-Sunshine-Coast/Events/Whats-On/3910.
Youturn it up!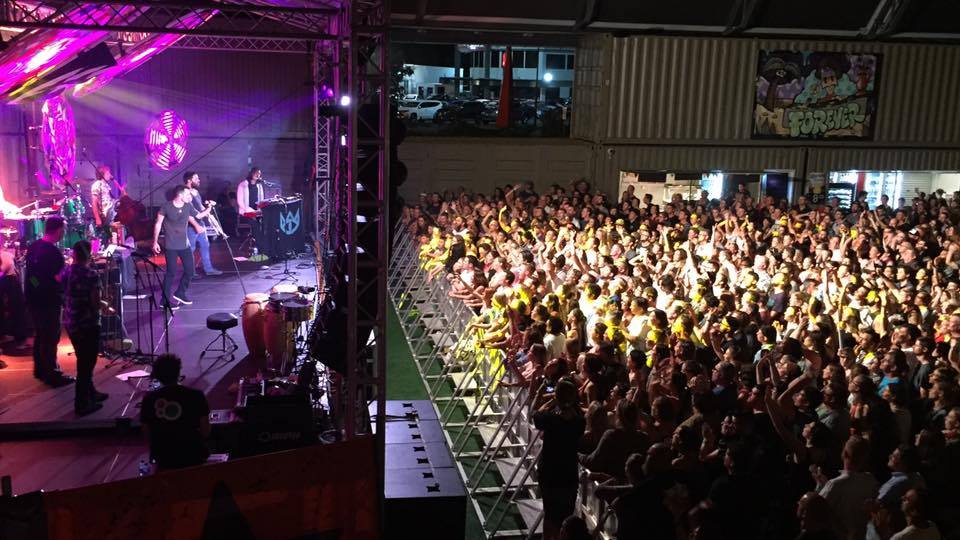 YOUTURN IT UP! is the brainchild of Sunshine Coast Musicians, brothers Sam and Tim Aitken – also known as Sametime. Having recently become Ambassadors to Youturn Youth Support, an awesome local charity that provides all kinds of support for at risk youth on the Coast, the boys put their minds to what they could do to raise awareness and some money for Youturn. They came up with Youturn It Up!, a mini music festival for aspiring young acts. This all-ages show will feature Tia Gostelow, Shag Rock, Sametime and Toxic Fox as well as a host of other exciting acts from around South East Queensland. Tim and Sam very much hope that this inaugural event will prove such a success that it can become a much-anticipated repeat feature in the region`s live music calendar.
When: Sunday April 11, 3pm.
Where: NightQuarter, 8 The Avenue Birtinya
Tickets: $44.40, via tix.nightquarter.com.au/events