Never Ending 80s – Greatest Hits Tour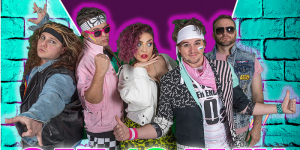 Australia's biggest 80's band is bringing 2021's biggest 80's party to the Sunshine Coast! Touring all over, their all-new show will be serving up nothing but the greatest hits from the greatest decade ever. Jam packed with your favourite tunes by: Prince, Whitney Houston, Madonna, Billy Idol, Belinda Carlisle, The Bangles, George Michael, Bruce Springsteen, Queen, Bananarama, Lionel Ritchie, AC/DC, Bon Jovi, INXS, Run DMC, Def Leppard, Elton John and so, so much more. There are even prizes for best dressed 80's get up. Get excited, get the gang back together, get that outfit organised and get to 2021's biggest 80s party.
When: Saturday February 20, 4pm. Where: NightQauarter, 8 The Avenue Birtinya.
Tickets: $39, via nightquarter.com.au.
Frogs and their habitat
Join Mary River catchment officer Eva Ford as she shares the secrets of frogs. Learn about the habitats and plants they prefer and why. Eva will provide you with some tips on how to identify frogs. Eva has spent the last 18 years frolicking along waterways and wetlands in the dead of night in search of our amphibious friends, working with landowners to restore their waterways and driving the annual 'Find a Frog in February' program. The talk will be held in the theatrette with an optional short walk to look and listen for frogs after.
When: Tuesday February 16, 3pm-5pm. Where: Mary Cairncross scenic reserve, 148 Mountain View Road, Maleny.
Funny Coast comedy with Chris Franklin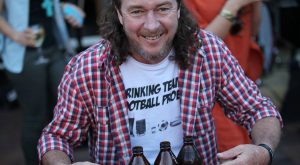 Chris is one of Australia's best comedy stars. He's an Aussie bloke, a yobbo or a bogan, from his flannelette shirt to his double plugger thongs. His "Hoganesque" style of comedy appeals to the average Australian and touches on the delicate issues of beer, sport and relationships. Chris is most famous for performing the song Bloke, which was certified platinum, reached number one on the ARIA Charts and was the twelfth-biggest selling single in Australia in 2000. More recently, Chris has done three 'TOURS OF DUTY', travelling to The Solomon Island, East Timor, and Afghanistan, to entertain the Aussie troops and help keep their spirits high.
When: Thursday February 25, 6pm. Where: Sol Bar, Ocean Street Maroochydore.
Tickets: From $38.80 via, solbar.oztix.com.au
The Sunny Coast Rude Boys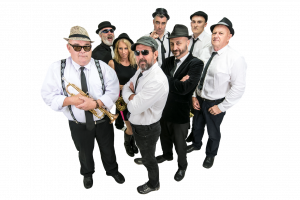 The Sunny Coast Rude Boys are a 10 piece soundwave sensation, playing uplifting ska and reggae, and drawing on musical influences that have shaped this genre from the Jamaican movement through to UK Two Tone. The Rudies demonstrate a unique vision with the exuberance and freewheeling colour of contemporary Ska and have crafted their sound with unexpected arrangements and seductive harmonies, powerful horns and foot-stomping drums.
When: Saturday February 27, from 7:30pm. Where: Imperial Hotel Eumundi, 1 Etheridge St Eumundi.
Tickets: $23.50 via imperialhoteleumundi.com.au.
Sunshine Coast Asian Food Festival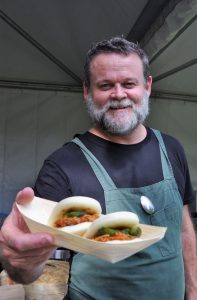 Come and enjoy cooking demonstrations whilst trying some incredible Asian food in the beautiful rainforest surrounds of Spicers Tamarind Retreat. Guests will enjoy five mouth-watering Asian dishes and two matching beverages. There will be live entertainment all afternoon and a Riesling master class with the Sunshine Coast's favourite Sommelier, Peter Marchant. Bring a picnic blanket and relax in the sunshine whilst enjoying the amazing tastes of Asia. Due to the nature of this event unfortunately dietary requirements cannot be catered for. This is an outdoor event and will proceed in all weather conditions.
When: Sunday February 28, 1-6pm.
Where: Spicers Tamarind Retreat, 88 Obi Lane South, Maleny.
Tickets: $125 via, spicersretreats.com/retreats/spicers-tamarind-retreat/.
Craft beer tour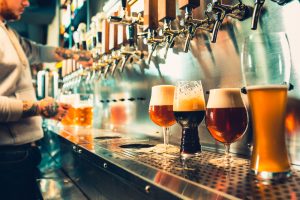 Go behind the scenes at the best local breweries and craft beer bars on the Sunshine Coast, Hinterland, and Noosa. Meet the brewers, learn how beer is made, and sample fresh local beer on the tours. Some of the places to visit include Stalwart Brewing, Moffat Beach Brewing Co, Your Mates Brewhouse, Sunshine Brewery, 10 Toes Brewery, 2020 Distillery in Cooroy and Noosa Heads Distillery as part of the Sunshine Coast Craft Beer Tours tours operating 7 days a week visiting breweries, wineries and distilleries, with private tours also available. With different length tours available there's something for everyone. Explore the coast and enjoy a craft beer at the same time.
Book via: sunshinecoastcraftbeertours.com.au
SEA LIFE Sunshine Coast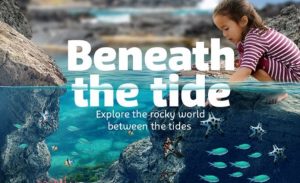 The ever-popular Tidal Touchpool at SEA LIFE Sunshine Coast has been revamped. Guests can dip their hands into the revitalised Tidal Touchpool to feel an array of marine life, including sea stars and sea cucumbers. Tidal Touchpool is an interactive experience, where the expert education team is on hand to share their knowledge of marine life. The Tidal Touchpool upgrades include new lighting, updated graphics, a camera allowing people to get a close-up view of the creatures, signage with fascinating facts and a new talk from the aquarium's marine experts.
Visit www.sealifesunshinecoast.com.au for updates, tickets, opening hours and health and safety information.
When: Open Thursday – Monday from 9am – 3pm (last entry 2pm). Where: Parkyn parade, Mooloolaba.
Bookings: All visitors must pre-book their tickets online in advance.
Friday Yoga with Erin
The classes are suitable for beginners to advanced students and cater to all fitness levels and abilities, with plenty of modifications on offer. The classes will leave you feeling empowered and uplifted. Arrive at least five minutes early, set up your mat and settle in for a wonderful hour of Erin's mindful movement and meditation. BYO mat preferred as we continue to promote a healthy environment for all. The Big Love Cafe will be open for chai, coffee, tea and some delicious treats (no lunch meals available). Info: chenrezig.com.au.
When: Friday's from 9am to 10am.
Where: Chenrezig Institute, 33 Johnsons Road, Eudlo. The Wellbeing Centre, located at the end of the second car park area (down the stairs to the left).
Cost: $12 facility fee (can be paid by card at reception upon arrival or in cash before class), with all proceeds going to Chenrezig Institute.