The federal government's funding cuts for two critical Sunshine Coast transport projects has been called a "devastating blow" that could endanger the safety of residents.
Infrastructure Minister Catherine King yesterday revealed the federal government would axe $160m for the Mooloolah River Interchange Upgrade and $7m for the Nicklin Way-Third Avenue Connection at Caloundra.
Related story: Federal funding for Coast projects axed, heavy rail on hold
The announcement has drawn criticism from representatives from all three levels of government, as well as business leaders, on the Sunshine Coast.
LNP State Member for Maroochydore Fiona Simpson said it was "a shocking and completely unacceptable blow to our growing area".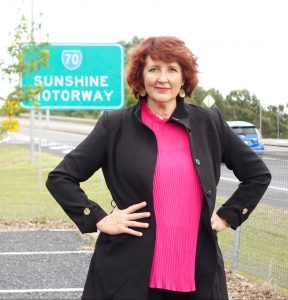 "News that $160m from the Sunshine Motorway/Nicklin Way upgrade (Mooloolah River Interchange) have been cut by federal Labor has thrown desperately needed safety upgrades into chaos as well as putting the future of the Maroochydore rail project under a cloud," she said.
"The Labor Party at a state and Commonwealth level continue to show complete disregard for the people of the Sunshine Coast, it's just not good enough.
"The Sunshine Coast is one of the fastest-growing regions in the state and in the country. The area needs this infrastructure now, not just in the future."
Do you have an opinion to share? Submit a Letter to the Editor at Sunshine Coast News via news@sunshinecoastnews.com.au. You must include your name and suburb.
Labor State Member for Caloundra Jason Hunt, speaking in State Parliament yesterday, pointed the finger for the cuts at his federal counterparts.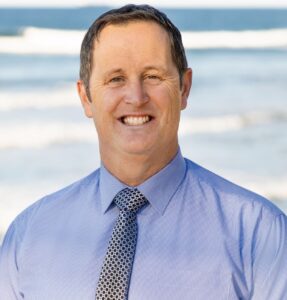 "For my federal colleagues to so completely underestimate the needs of the Sunshine Coast and fall into the same trap is absolutely infuriating. We want that funding, we deserve that funding, it is not right and it is not fair," he said.
"It is incredibly disappointing that the federal government is walking away from this (Nicklin Way-Third Avenue) project, which previously enjoyed the support of all three levels of government. This is transport corridor is particularly vital for the residents of Caloundra and I will fight with every means at my disposal to make sure this project becomes a reality.
"The MRI is a critical enabling piece of infrastructure to unlock congestion throughout the Sunshine Coast, providing north-south connectivity between Maroochydore and the southern growth areas."
Sunshine Coast News reported in May that more than 130 properties had been acquired to make way for the MRI upgrade.
In a statement, the Department of Transport and Main Roads said it was working closely with the federal government on the outcomes of the review to understand the impacts and implications for Queensland projects.
"We firmly maintain that our infrastructure priorities are critical to the future of Queensland – to our economic growth, to opportunities for Queenslanders, to build more resilient communities and to create an even safer, more efficient, more connected network," the statement said.
"With regard to the MRI, the project provides significant benefit to the community as part of an integrated solution on the Sunshine Coast (as identified in the business case)."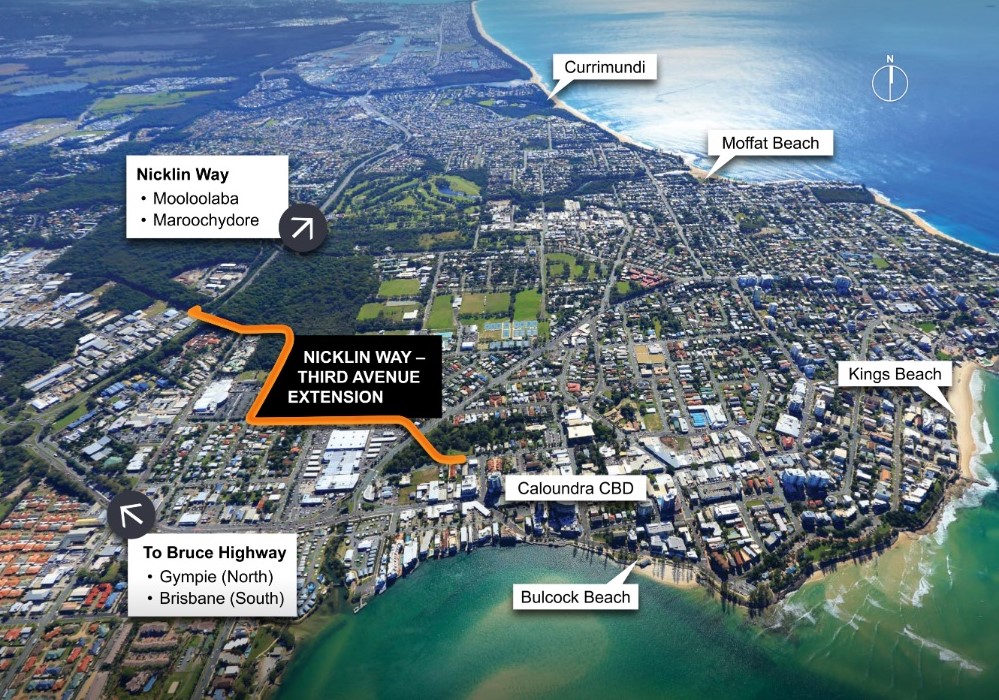 Sunshine Coast Mayor Mark Jamieson said negotiations with state and federal governments were ongoing and his council's priority was to get "the very best outcome" for the Coast.
"Our council is very concerned that the Australian Government has withdrawn from funding two of the Sunshine Coast's most vital transport infrastructure projects," he said.
"The Mooloolah River Interchange Upgrade at Mooloolaba and Mountain Creek – which people on the Sunshine Coast who use that road will recognise is extremely dangerous and terribly congested in mornings and afternoons, or indeed weekends when people are coming to visit from elsewhere – the Australian Government had previously committed $160m to that.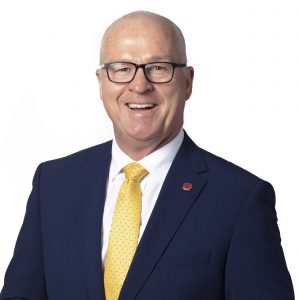 "To the Caloundra Transport Corridor Upgrade, it's committed $7m. In the scheme of things for a really important local project like that, $7m doesn't seem too big of a contribution to make.
"Both of those projects are aimed at reducing traffic gridlock and helping the Sunshine Coast cope with the growth we've got now but also the growth we're going to continue to see into the future as well as being necessary to supporting the productivity and functionality of one of the fastest-growing regional economies in Australia.
"If that is not consistent with national priorities then I'm not sure what is."
Mr Jamieson expressed his hope that the MRI could still proceed.
"I would like to think it's inevitable that the interchange will have to be built because the state is going to have to step up and fund that," he said.
"We will work with them in terms of our commentary to the federal government about why that's necessary and why it should continue to be funded.
Related story: Major transport projects stall amid review process
"But ultimately it's a state road and the state will need to take care of it because it is a vital access point. It's got implications around the mass-transit solution as well, and it's just unsafe.
"It was built for a much, much smaller Sunshine Coast and much less traffic than we see today."
Federal Member for Fisher Andrew Wallace also slammed the infrastructure review outcome.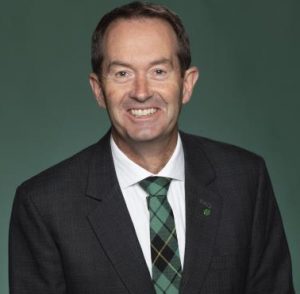 "Clearly they have not been on the dangerous weaving lanes on Mooloolah River Interchange – this section of road has near-misses on a daily basis and is one of the worst intersections in the state, if not the country," he said.
"Furthermore, we are in the middle of a very serious housing crisis so how can both governments explain why hundreds of residents have been displaced and evicted from their homes which were resumed to enable the construction of the Mooloolah River Interchange, when now it appears this project is dead in the water."
But Ms King said yesterday that many projects that were axed lacked proper planning, didn't have informed costings and weren't ready for Commonwealth investment.
"It is clear that the previous government deliberately set about announcing projects that did not have enough funding and they knew could not be delivered. It can only be described, frankly, as economic vandalism," she said.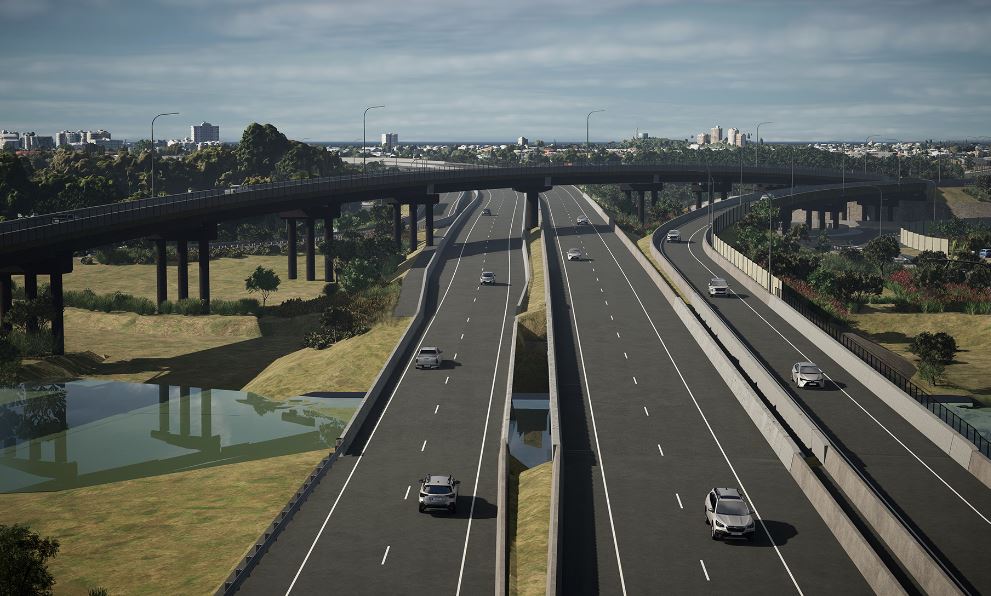 Caloundra Chamber of Commerce CEO Brady Sullivan said his group was disappointed by the cuts and was seeking further clarification from state and federal governments.
"Investment in transport is essential to support the community, our economy and the delivery of a successful 2032 Games," he said.
"If these projects are cut, then we need to hear the federal government's plan to support the Sunshine Coast's current and future generations."
Scroll down to SUBSCRIBE for our FREE news feed, direct to your inbox daily.