K'gari (Fraser Island) is the world's largest sand island and last year marked 30 years as a World Heritage area. 
As a child growing up on the Sunshine Coast, our family had many trips "up Fraser".
And, 40 years ago, I was among a group of lucky teenagers to head off on one of Digger Thomas's island adventures.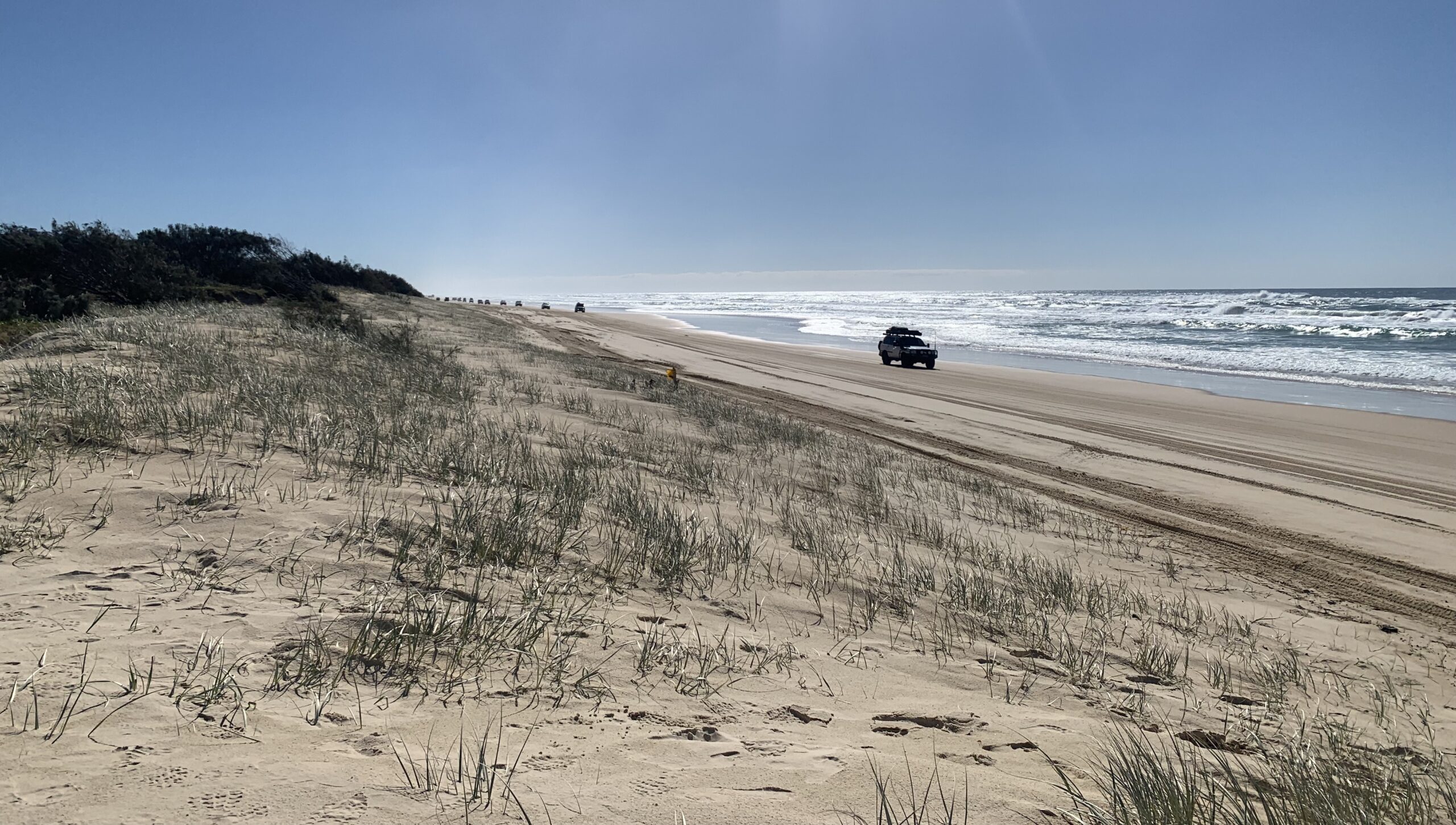 In the September school holidays in 1983, teens from the local youth group packed aboard Digger's old International six-wheel-drive truck and we camped on 75 Mile Beach. While we pitched our tents a few kilometres from Happy Valley, Digger and his family had a little house in the village. 
Love nostalgia? So do we. Help keep more great Coast memories alive by subscribing to our FREE daily news feed. All it requires is your name and email at the bottom of this article.
I realised it was four decades since this holiday camp when I took a trip down memory lane and spent four nights at Dig's in the Valley last month. Back in September of '83, the whole nation was up early one morning to watch, or in our case listen in on the radio to, Australia II's historic victory in the America's Cup Race.
I enthusiastically recounted to my family the adventures we had in the '80s as carefree teenagers sitting on Fraser Island with our friends and our cassette deck blasting Men at Work's Down Under: our victory song.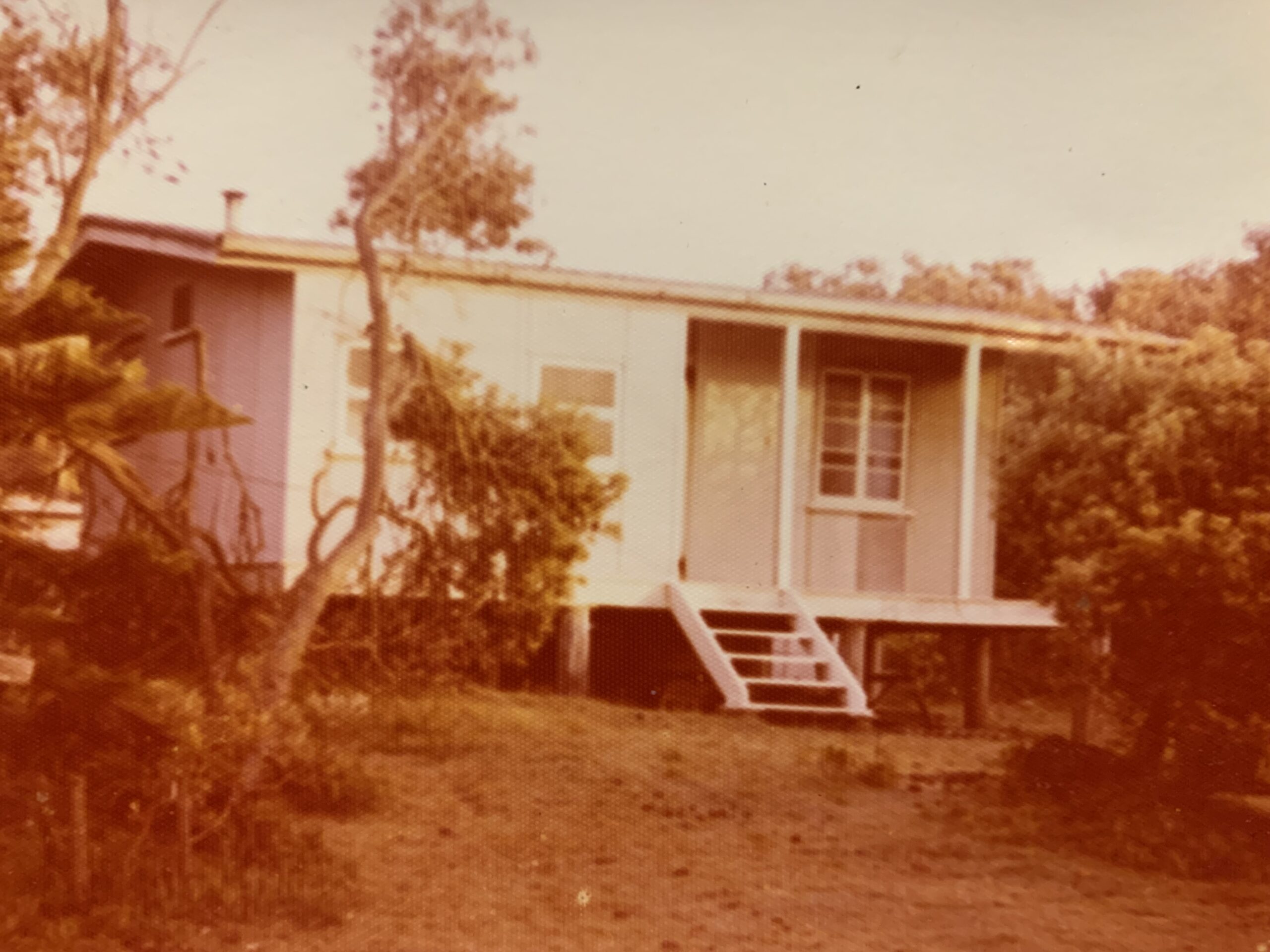 Digger and wife Emily, popular Nambour locals, bought the small beach shack in the front valley of Happy Valley in 1976. In 1978, Digger purchased the old Nambour Post Office in Currie Street and the family transported the building materials up to the island to extend the lower floor of the house and build a second level.
The Thomas family had many years of adventures, including taking local tour groups up the beach. After Digger's passing, Emily sold the cherished property to son John and his wife Jenny in 2020, and the family spent 18 months renovating and upgrading to create the beach house known as Dig's in the Valley. 
John and Jenny still take 92-year-old Emily for trips up to the Happy Valley house, and also now share this very special place with guests.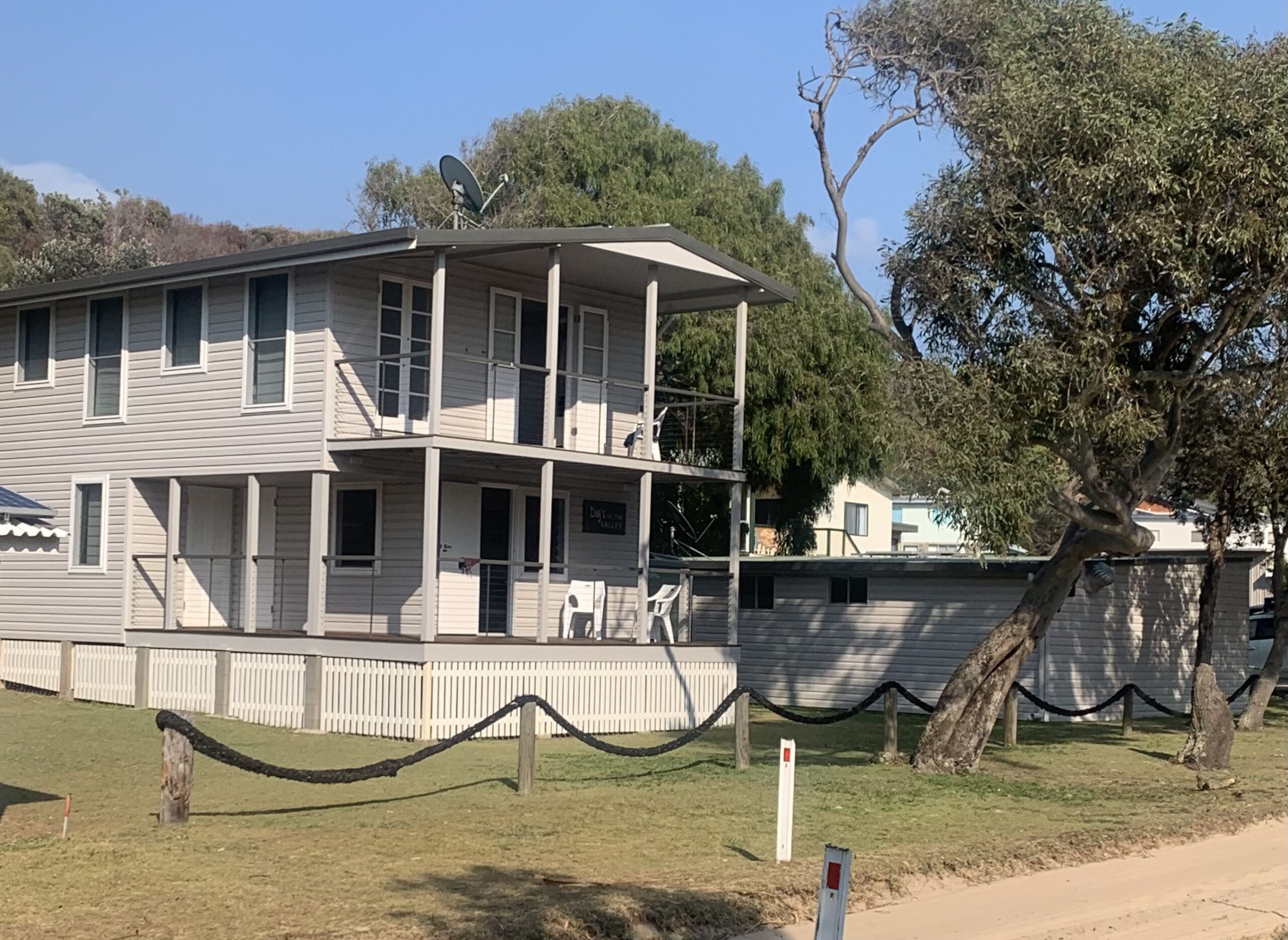 Dig's in the Valley can accommodate six adults and two children. With two large bedrooms and a sleep-out, it is suited to couples, two small families or one extended family. 
From the top level of Dig's, you can see the ocean and enjoy cooling sea breezes as all the old window frames have been replaced with louvres.
Those old frames have been recycled as picture frames, and now proudly display family photos of Happy Valley in the '70s and '80s, and of the Thomas family's many Fraser adventures, including fishing and 4WDing.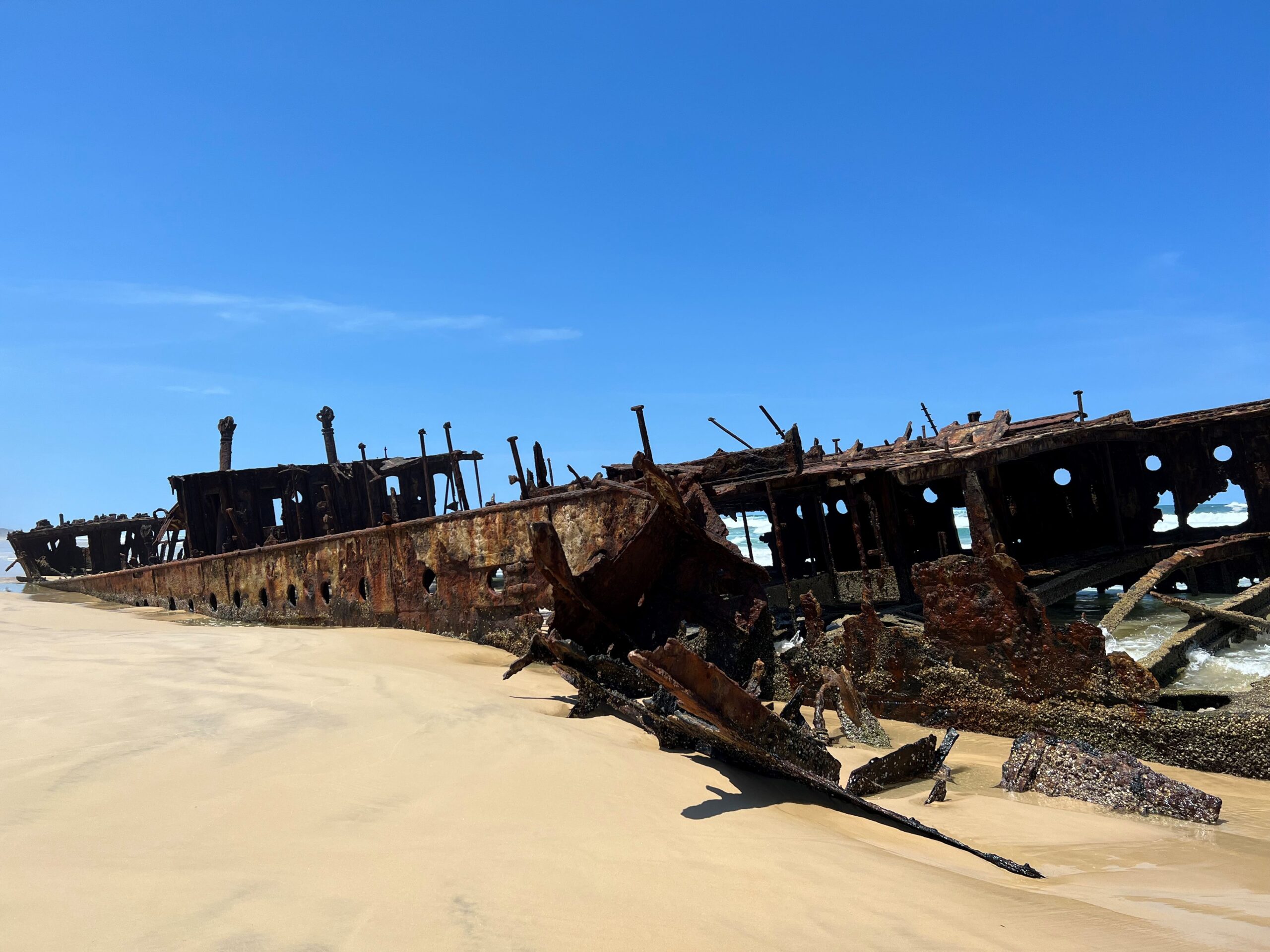 Want more free local news? Follow Sunshine Coast News on Facebook, LinkedIn and Instagram.
Happy Valley is the most central town on K'gari, with Eli Creek and the Maheno wreck a little further north. 
Eli Creek begins from an inland spring and pumps an incredible average of 4.1 million litres of freshwater each hour into the ocean.
Take your boogie board or inflatable ring and enjoy the serenity while floating down the paperbark-lined creek.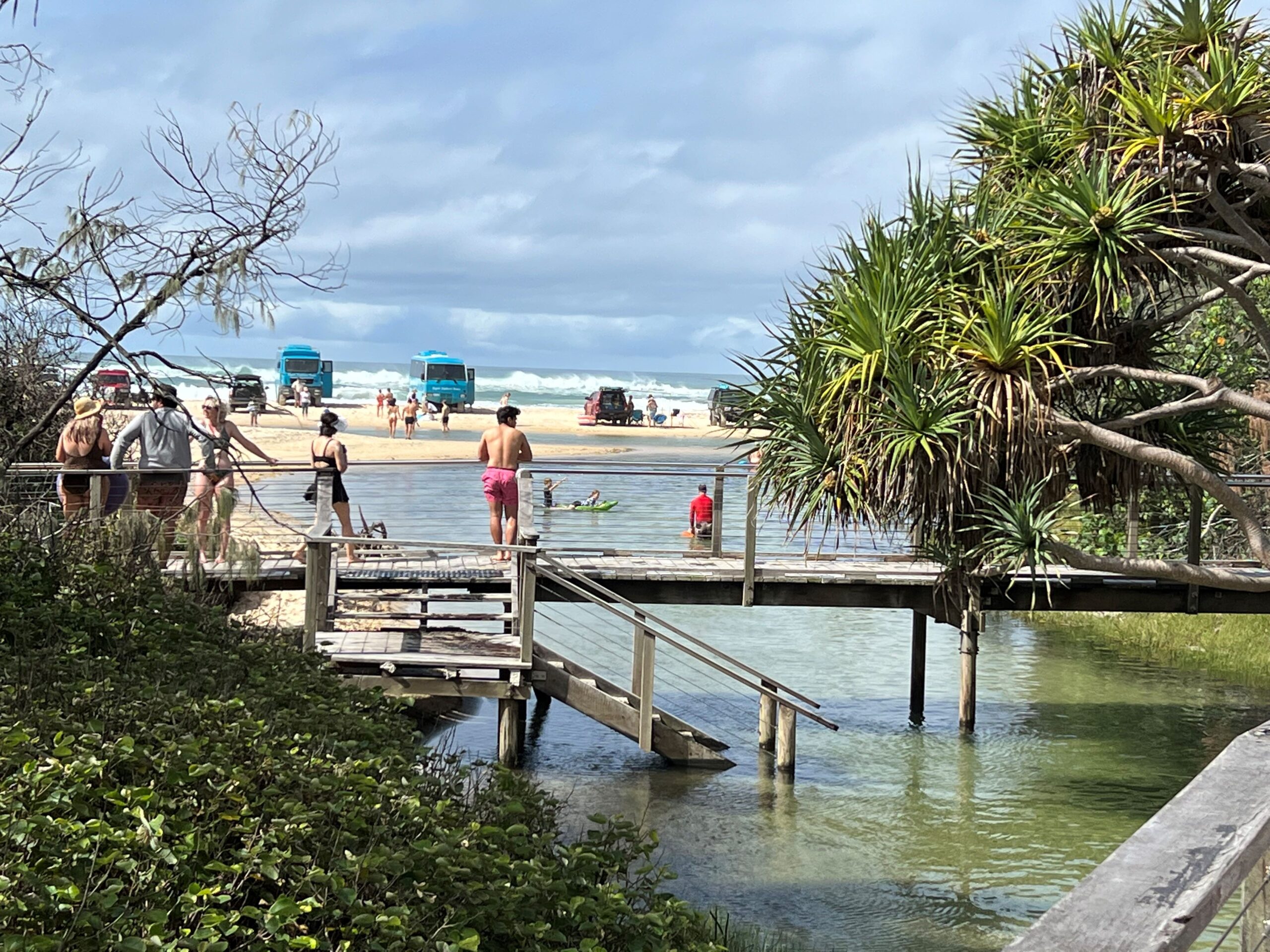 It's best to come early or late in the day to avoid the crowds, and watch the washouts when driving past.
We enjoyed lunch on the beach, with the Maheno as our backdrop.
This former luxury cruise liner and later World War I hospital ship washed onto the beach during a cyclone in 1935.
It's been a constant source of interest for beachgoers as waters wash over the wreck, which is slowly falling more and more into her sandy grave.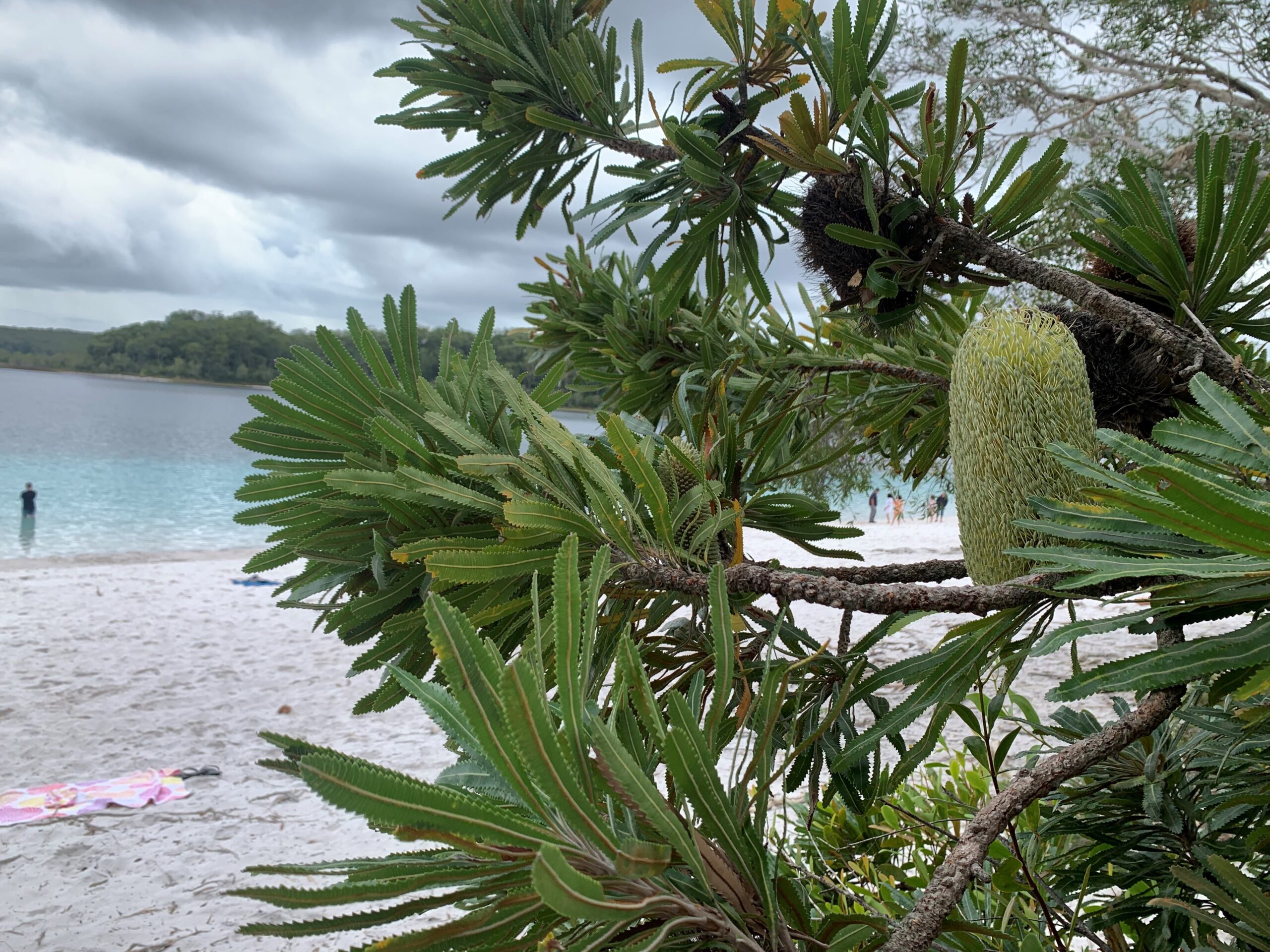 While every visitor to the island should visit Lake McKenzie and experience its pure-white sands and turquoise waters, an hour or so inland from Happy Valley is the almost untouched Lake Bowarrady – great for a quiet swim or paddleboard. 
On the way to Lake McKenzie, stop at Pile Valley for a walk among the giant satinay trees. We enjoyed lunch at Central Station among the tall hoop and kauri pines adorned with giant staghorns, and afterwards walked along the boardwalk above Wanggoolba Creek. This is the world's only rainforest growing in sand. Ancient king ferns line the creek, and the water is the most crystal clear you will ever see.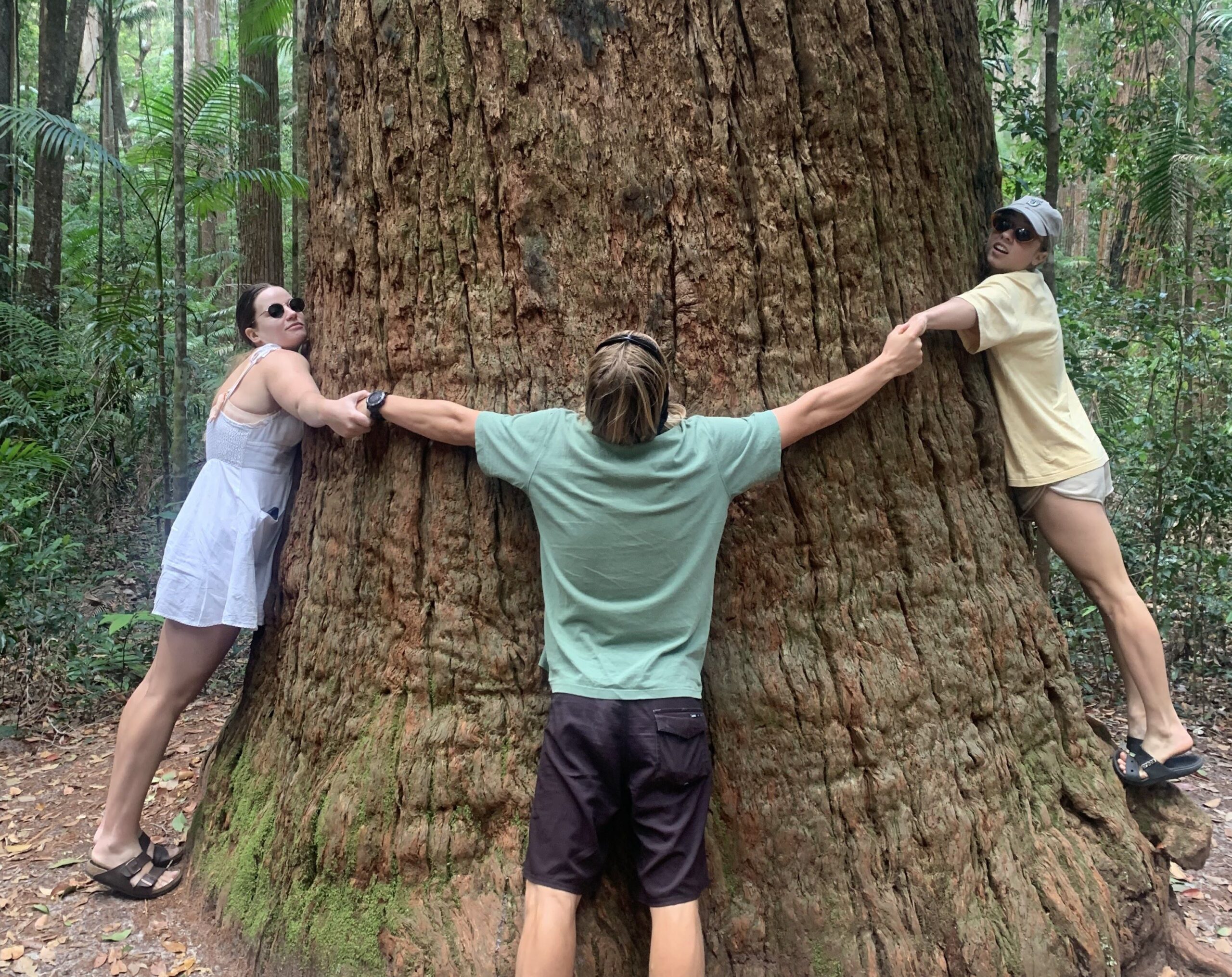 Further north, past Indian Head, which is currently closed to walkers, is Middle Rocks, where you will find the beautiful natural rock pools filling with sea water as the tide changes, just like bubbles of champagne. Champagne Pools is the only safe beach swimming area on the eastern side of the island.
A little further on is Waddy Point, a popular camping and fishing spot, and a good place to stop for lunch and wet a line.
Lake Wabby is another must-do. There are two ways to visit this barrage lake. You can head inland to the lookout and walk half-an-hour across Hammerstone Sand Blow; or from 75 Mile Beach, it's about an hour's walk to the lake through eucalypt forest and across the sand blow. You'll definitely feel like a swim when you get to Lake Wabby, but be prepared to share the lake with different species of fish, including catfish that seem to want to swim beside you.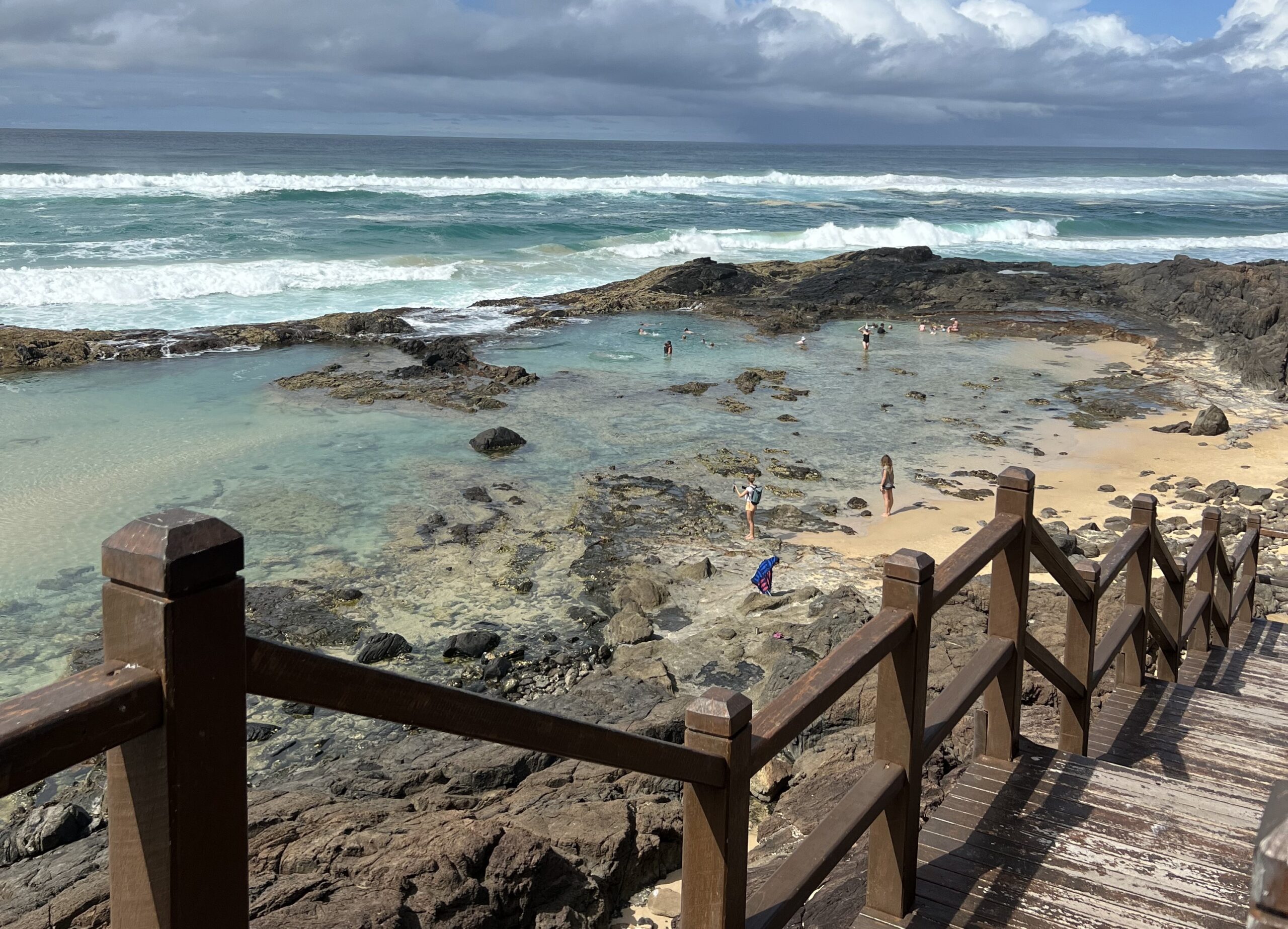 K'gari is a natural gem in our backyard, and a treasure that is worth visiting again and again. 
To get to the island, travel from the Sunshine Coast to Rainbow Beach and Inskip Point. Manta Ray Barges runs half-hourly services. Once on the beach, it's about an hour to Happy Valley. Make sure you check the tide times.
For further information on Dig's in the Valley, visit the website. To learn more about K'gari visit the Department of Environment and Science parks page. 
Debbie Southern has more than 20 years' experience as a journalist and has a passion for travel and history. 
Like stories that inform, connect and celebrate the Sunshine Coast? So do we. Join an independent local news revolution by subscribing to our FREE daily news feed at the bottom of this article.