The Sunshine Coast Game Fishing Club is launching its Kids Tagged-On Fishing Tournament, to take place on December 2 at La Balsa Boat Ramp in Buddina
It will introduce children and young adults to the world of game fishing and the importance of marine conservation through the tagging of game fish. The tournament will feature categories for various age groups.
"We are immensely thankful for the support from the Queensland Government and our generous sponsors," Sunshine Coast Game Fishing Club president George Bury said. "Their investment allows us to bring this unique opportunity to the children and families of the Sunshine Coast."
Fishing will start at 7.30am with a celebratory barbecue and awards presentation at 4pm. For registration details phone Tim Massurit on 0418 855 518.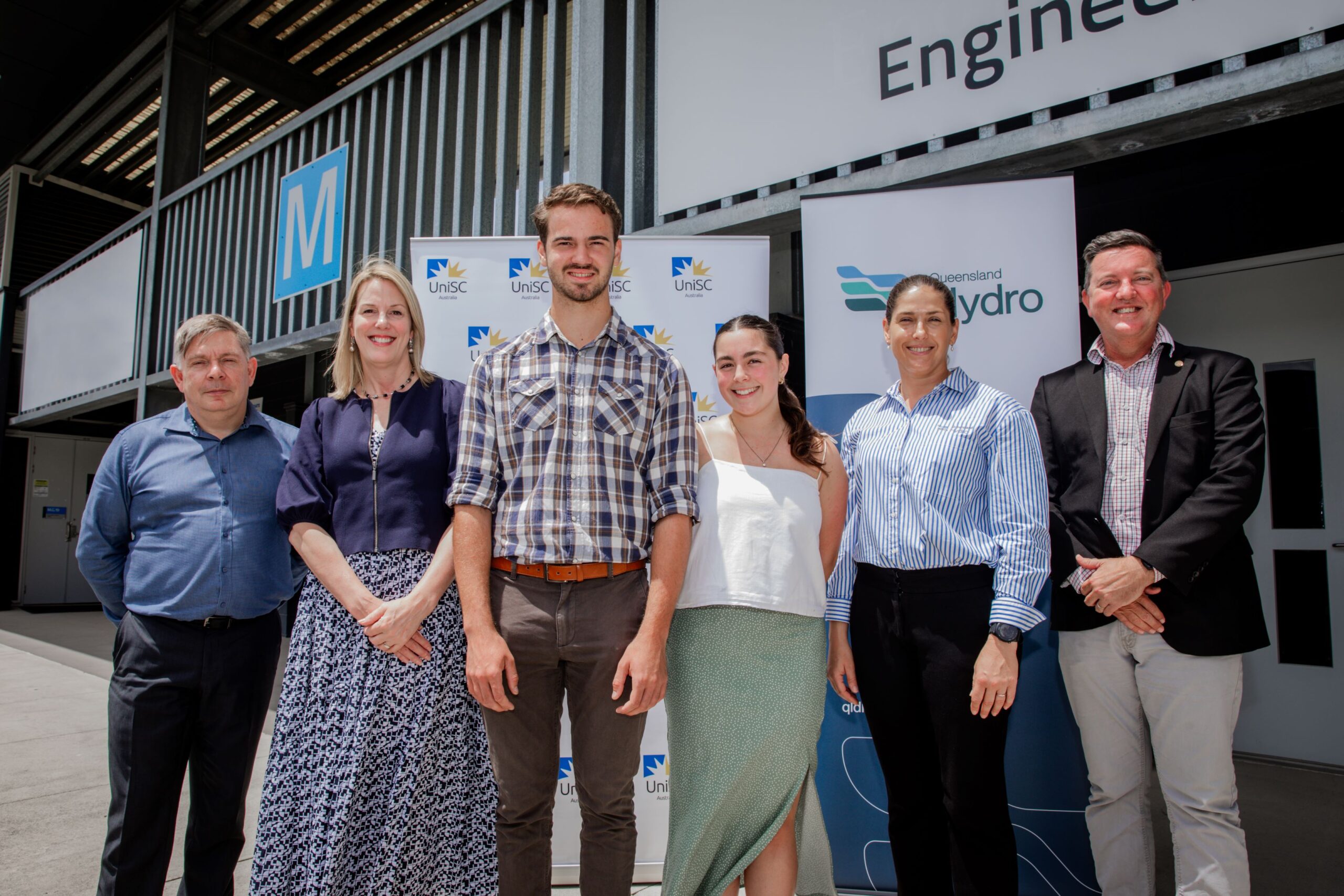 $10k scholarships on offer
Queensland Hydro has partnered with the University of Sunshine Coast to deliver the Queensland Hydro Scholarships, providing two eligible engineering students with a $10,000 scholarship each.
The scholarships were launched by Queensland Hydro Borumba project director Leah McKenzie, Member for Nicklin Rob Skelton and UniSC pro-vice-chancellor (global and engagement) Alex Elibank Murray, alongside School of Science, Technology and Engineering dean Professor Stuart Parsons and students Alyssa Mantarro and Matthias Kauffman, who were the successful applicants in 2023.
The scholarships will help support and shape the workforce of the future for Queensland Hydro's two pumped hydro projects (at Lake Borumba outside Imbil and at Pioneer-Burdekin outside Mackay). Priority for the scholarship recipients will be given to those who reside around the Borumba project footprint, ensuring locals receive first priority with some of the early project benefits.
Students must apply before November 30. Winners will be announced in February 2024. For more details click here.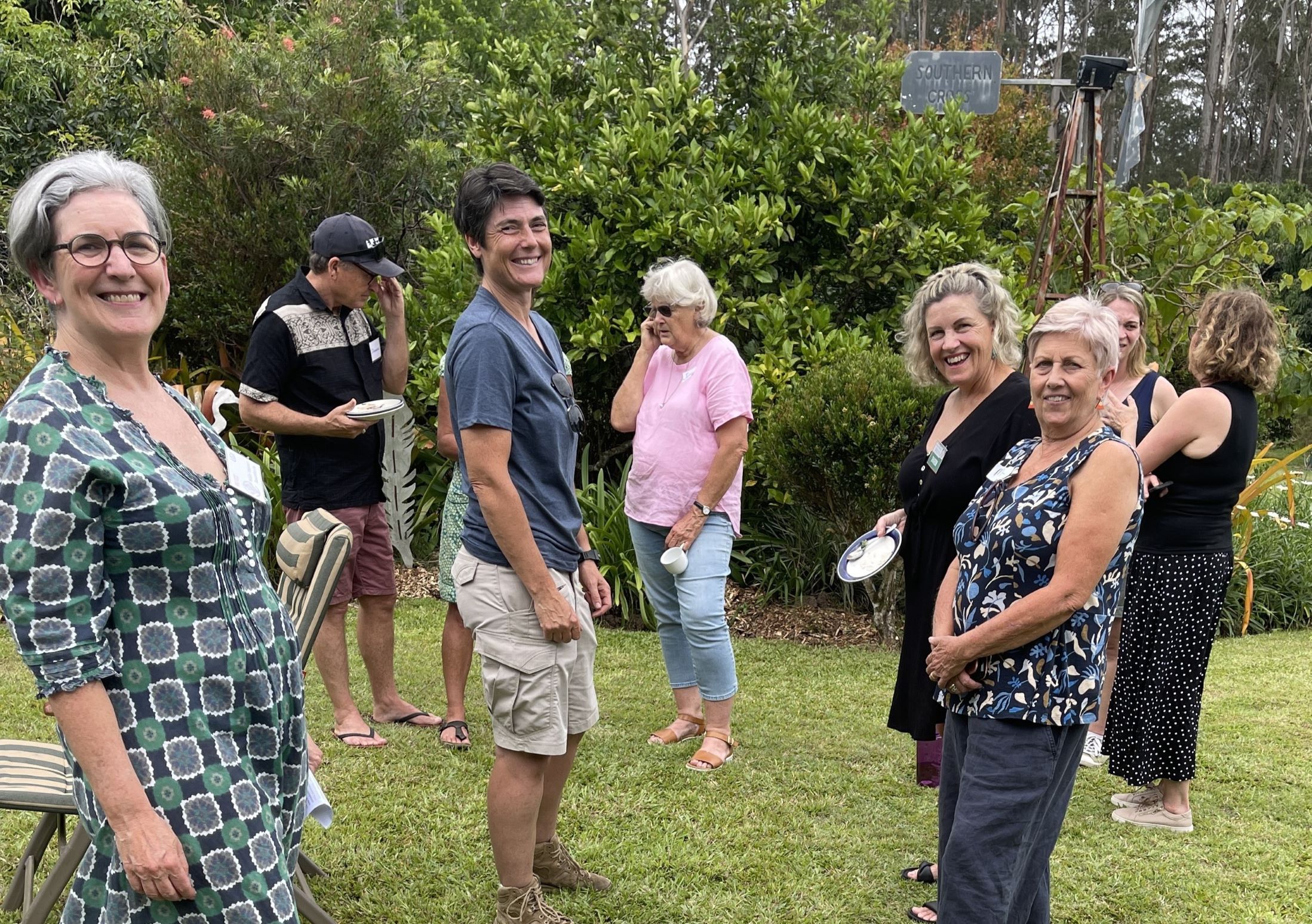 Wildlife group reaches milestone
Wildlife rescue organisation WILVOS had a double celebration on Sunday with its annual Christmas party and marking its 30th year.
After some years working under the umbrella of the National Parks and Wildlife Service, the Wildlife Volunteers Association Incorporated came into being on December 15, 1993.  It was a struggle meeting costs but thanks to the dedication of volunteers the organisation continues to provide an invaluable service to the community.
WILVOS has been recognised with many awards over the years but the priority has always remained on native animals needing care, as well as education. Chairperson Sylvia Whiting was awarded a Medal of the Order of Australia and long-time WILVO Donna Brennan (then Anthony) was awarded a Pride of Australia Medal.
WILVOS is grateful for the support of its volunteers, members of the public and government.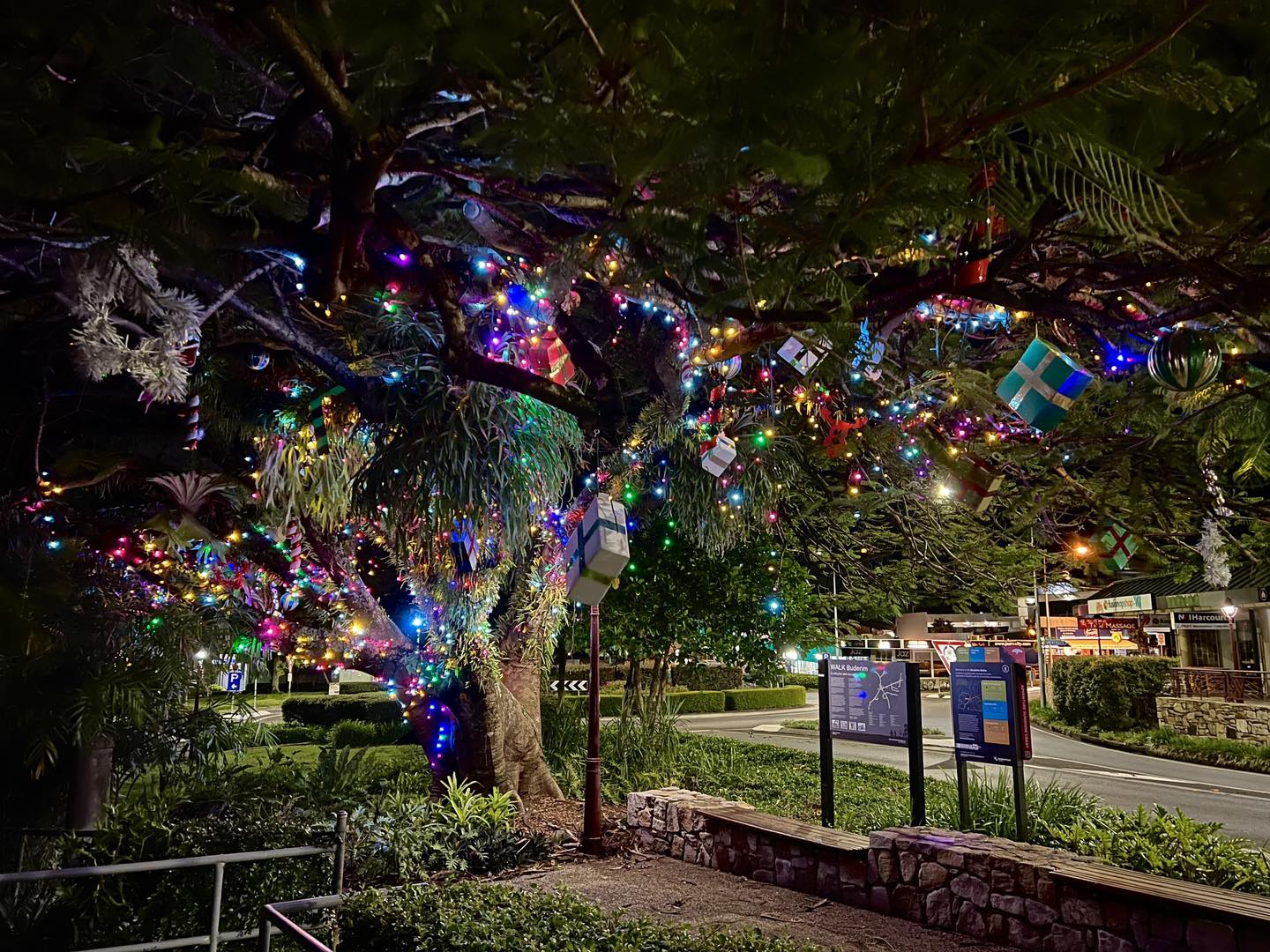 Christmas lights celebration
The 4556 Chamber of Commerce's free Welcome to the Festive Season community event is set to fill Buderim with holiday cheer.
Following a Welcome to Country ceremony, community members are invited to collectively turn on the Christmas lights. Watch in awe as the magnificent poinciana tree transforms into a dazzling symbol of the season, adorned with festive decorations that capture the essence of Christmas.
Mark your calendars for December 1 from 4pm at the Buderim Village Park, on the corner of King Street and Gloucester Road. Click here for more details.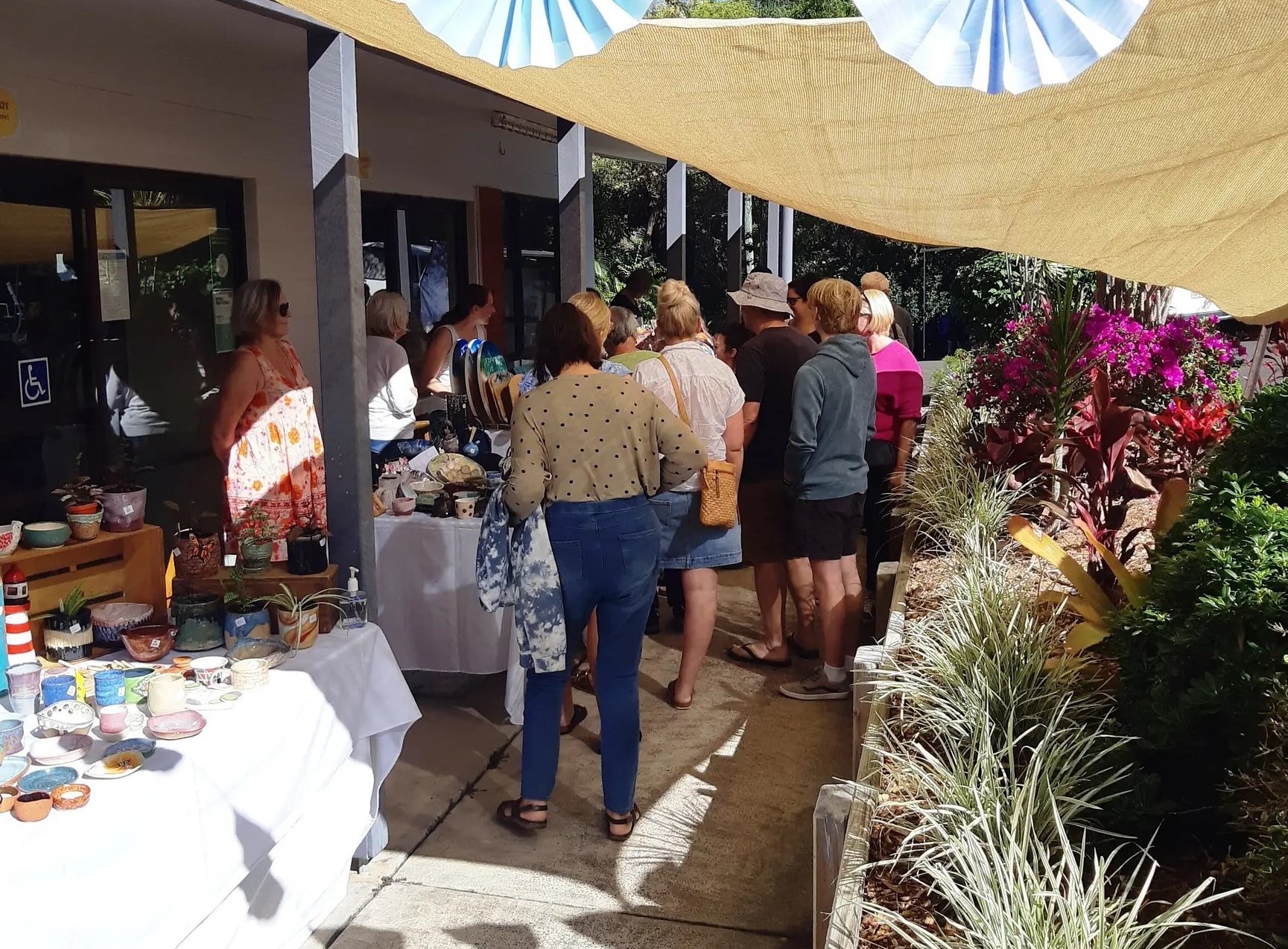 Christmas art market
The Sunshine Coast Art Group is holding its Christmas Veranda Market on Sunday, December 3.
It gives members an opportunity to sell their work plus is an important fundraiser for the community art group. Members of the public can buy unique and affordable presents for Christmas.
The free event is from 9am-2pm at 1 William Parker Place, Buderim. For more information click here.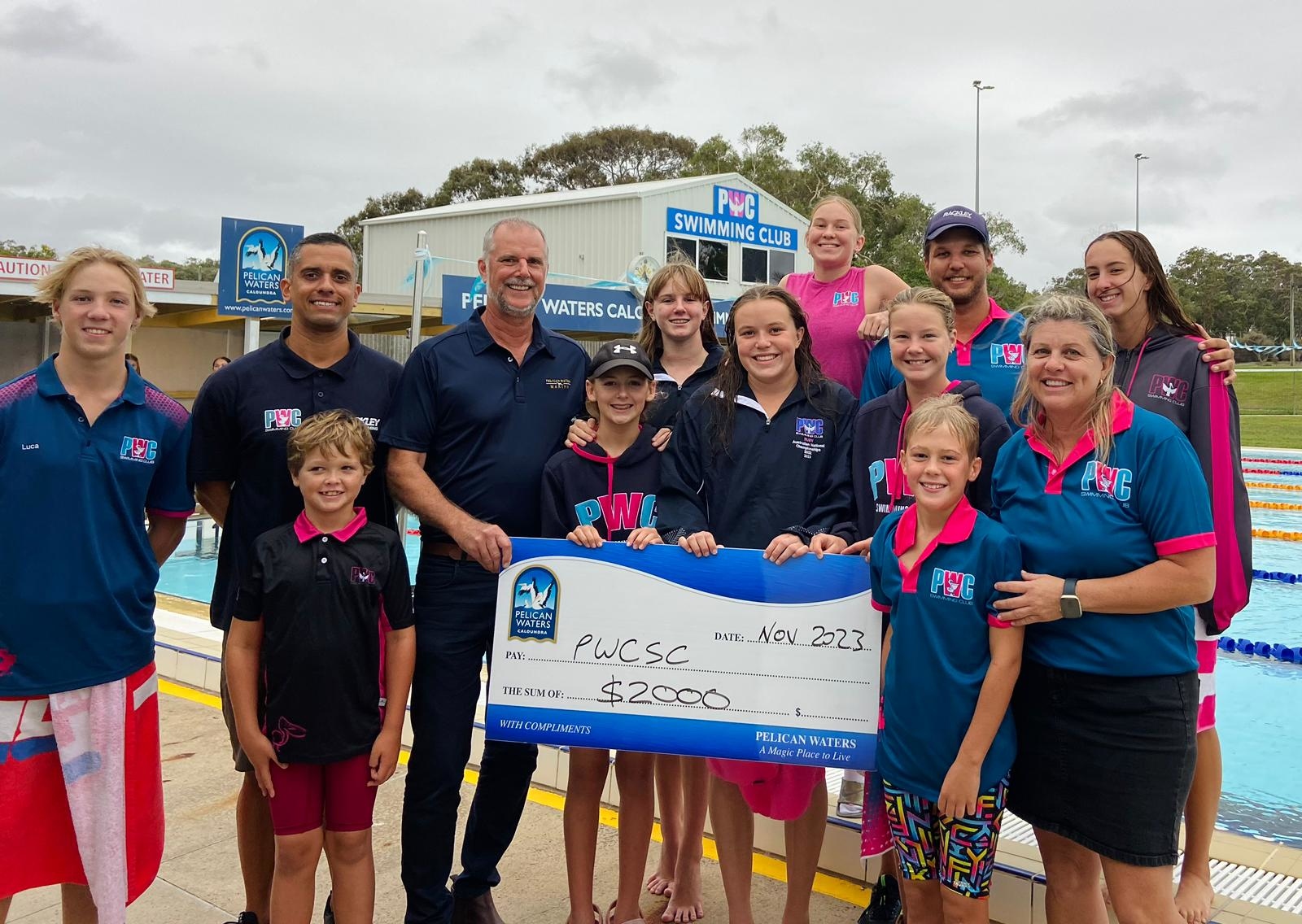 Diving in for local swimmers
Developer Pelican Waters has splashed out thousands of dollars to help local kids shine.
The Pelican Waters Caloundra Swimming Club was this week presented with the latest contribution from their naming sponsor, continuing an ongoing relationship stretching back almost 35 years.
General Manager of Development for Pelican Waters, Hamish Pressland, said it was a pleasure to support such a worthy local organisation.
"We wish the club all the best in 2024,'' Hamish said.
Established in 1968, PWCSC is home to elite level swimmers who have competed at Olympic, Commonwealth and national level as well as being a fun environment for juniors to develop a love of the sport.
The latest funds from Pelican Waters will go towards purchasing equipment and uniforms for state and national events, maintenance, development opportunities and subsidising sports psychology sessions on race preparation.
Tribute to Carter
Friendship Force Sunshine Coast has paid tribute former US First Lady Rosalynn Carter, who played a pivotal role in the establishment of the international organisation.
Founded in 1977, Friendship Force International was promoted extensively by US president Jimmy Carter and his wife, who died this week aged 96. She served as honorary chairperson until 2002
Friendship Force Sunshine Coast was established in 1989 and is one of the organisation's more than 300 not-for-profit clubs throughout the world. The aim of the club is to connect people and promote global understanding across the barriers that separate people.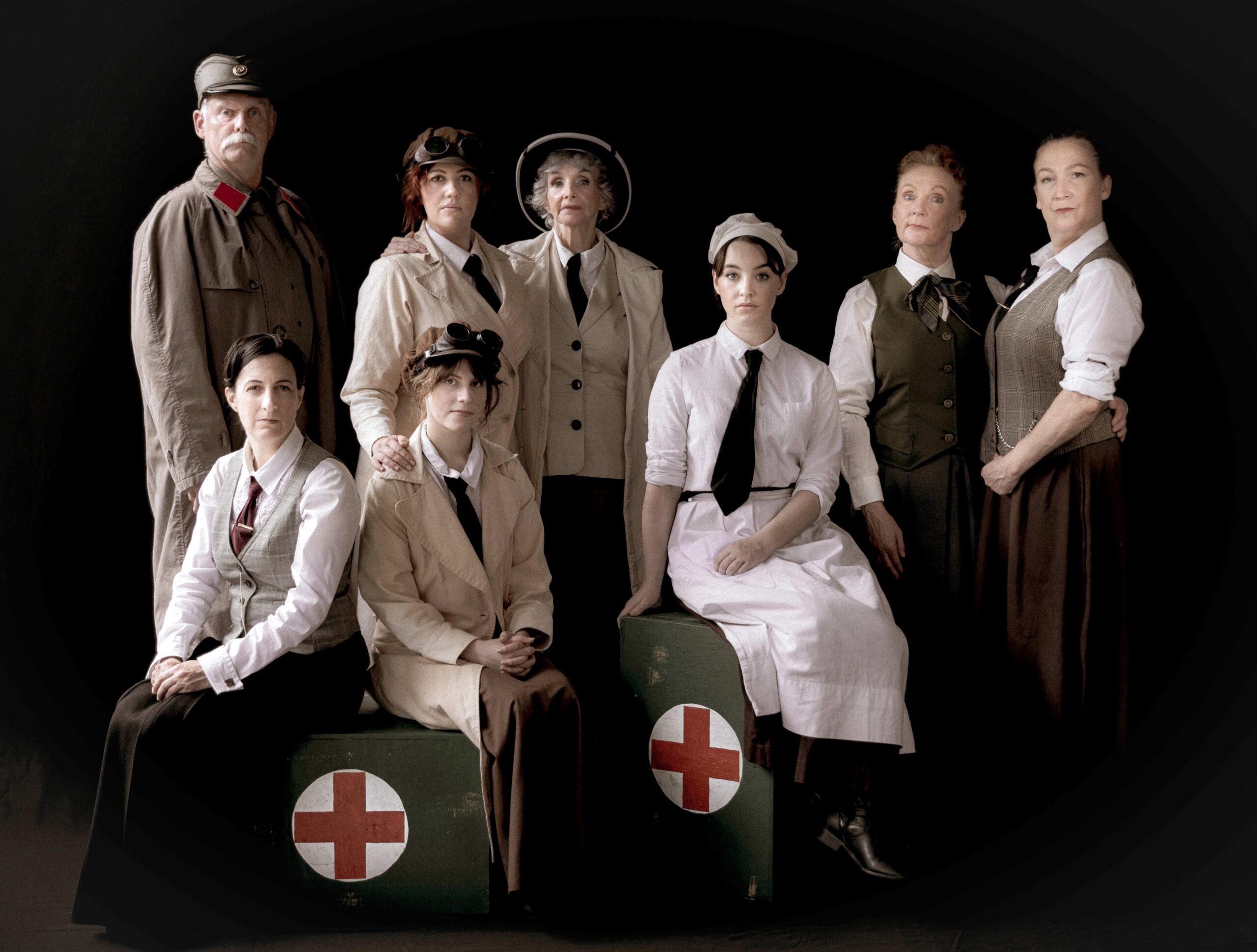 Homegrown musical to tour
A substantial funding boost will allow two Sunshine Coast hinterland creatives to tour their long-established musical through regional Queensland.
A Girl's Guide to World War was written and composed by locals Katy Forde and Aleathea Monsour, who live in Maleny, and was the first ever regional production to win Best New Australian Work at the Matilda Awards.
The homegrown show, which started as a Black Box Theatre production in Nambour, has won a substantial funding boost from the Queensland Government, through Arts Queensland, allowing the pair to take it on the road.
In addition, the Gambling Community Benefit Fund has also thrown its support behind the show, providing funding for new costumes representing the era, plus a spectacular set.
The cast and crew are particularly excited to bring the show back to the Coast community, with performances at The Events Centre in Caloundra on March 22 and 23 next year.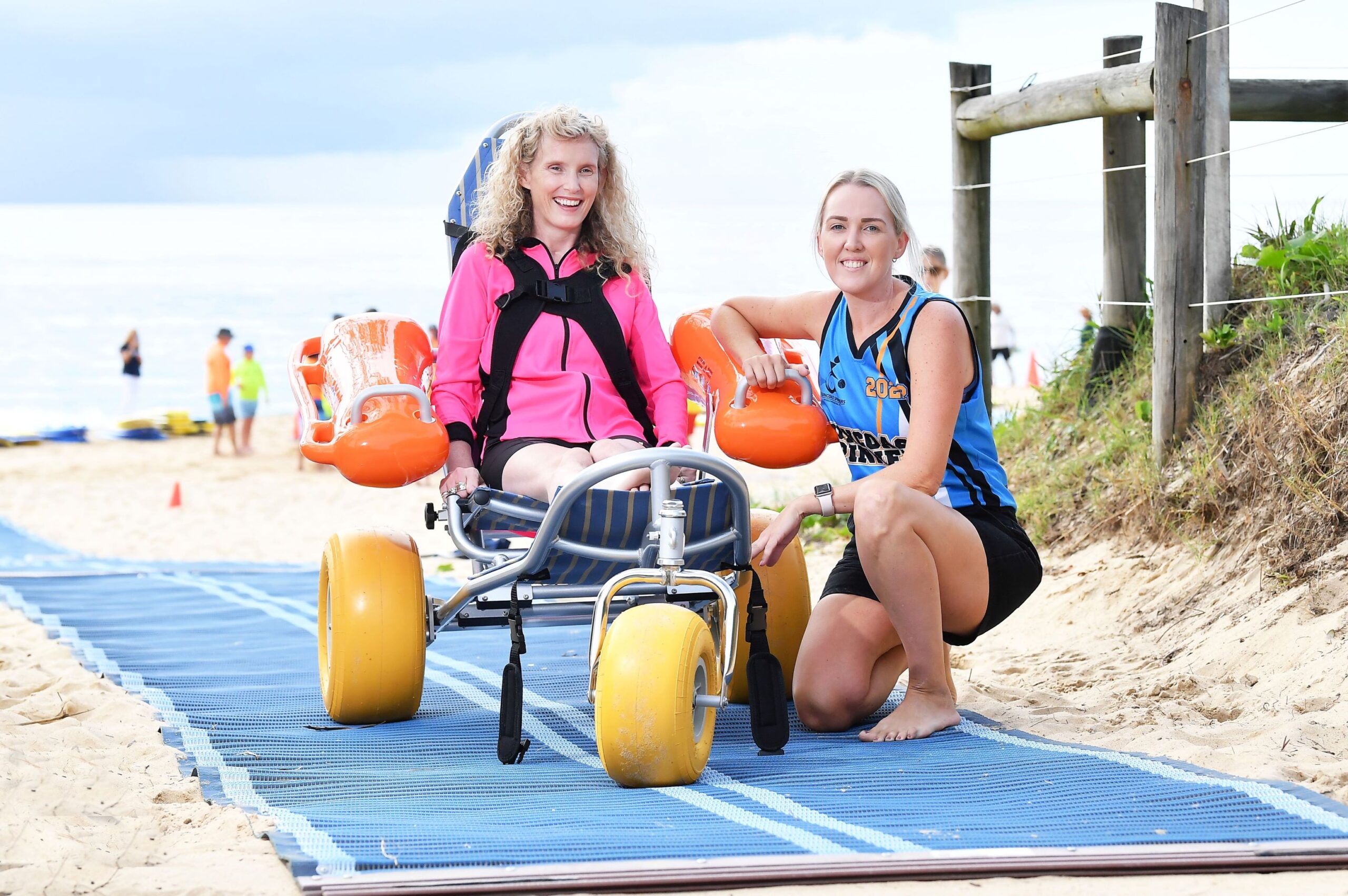 Disability Action Week runs from November 25 to December 2.Activities aplenty in disability week
Local residents and businesses are invited to celebrate Disability Action Week with a range of activities and events on offer across the Sunshine Coast and Noosa council areas.
The program runs from November 25 to December 2, with this year's theme being 'Access ignites: it's good business'.
"There are heaps of activities to get involved in and challenge you. People can try their hand at sailing, surfing, wheelchair rugby, wheelchair basketball, laughter yoga, attend a theatre show, visit an art display or come along to a Disability Inclusive Emergency Preparedness Session," Sunshine Coast Council Community Portfolio Councillor David Law said.
In Noosa the centrepiece of the week is the Disability Expo from 10am to noon on November 28 at the Sunshine Butterflies facility in Cooroibah.
For more Sunshine Coast information click here or for Noosa click here.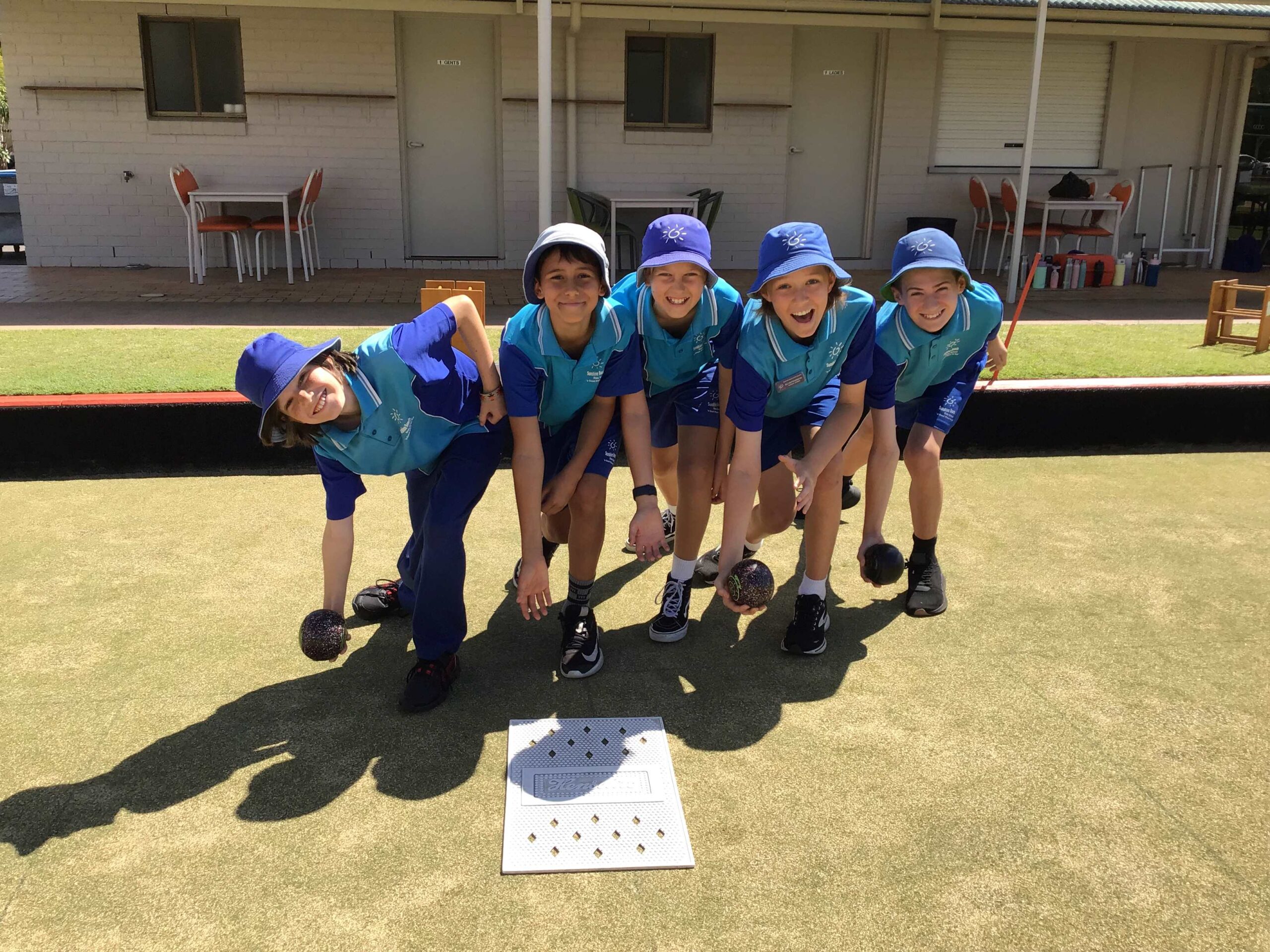 Students try hand at new sports
A group of Year 6 students from Sunshine Beach State School have been trying their hand at some new sports.
The initiative has been made possible through partnerships with the Tewantin Noosa Bowls Club and a professional golf coach, offering students a chance to step out of their comfort zones and into sports including lawn bowls and golf.
"It was really a lot of fun, and the instructors were very helpful, even though I tried hard I struggled to get the hang of it," student Jazmine said of the bowls.
Of the golf, Koby added: "It was very interesting. Difficult at first, but as you practised more, it became easier and more enjoyable."
Christmas cakes on sale
Members of the Lions Club of Lake Currimundi-Kawana will be outside Woolworths at Kawana Shoppingworld from November 20 until Christmas Eve with their traditional Lions Christmas cakes and puddings.
The program has been a major fundraiser for Lions clubs around Australia since 1965.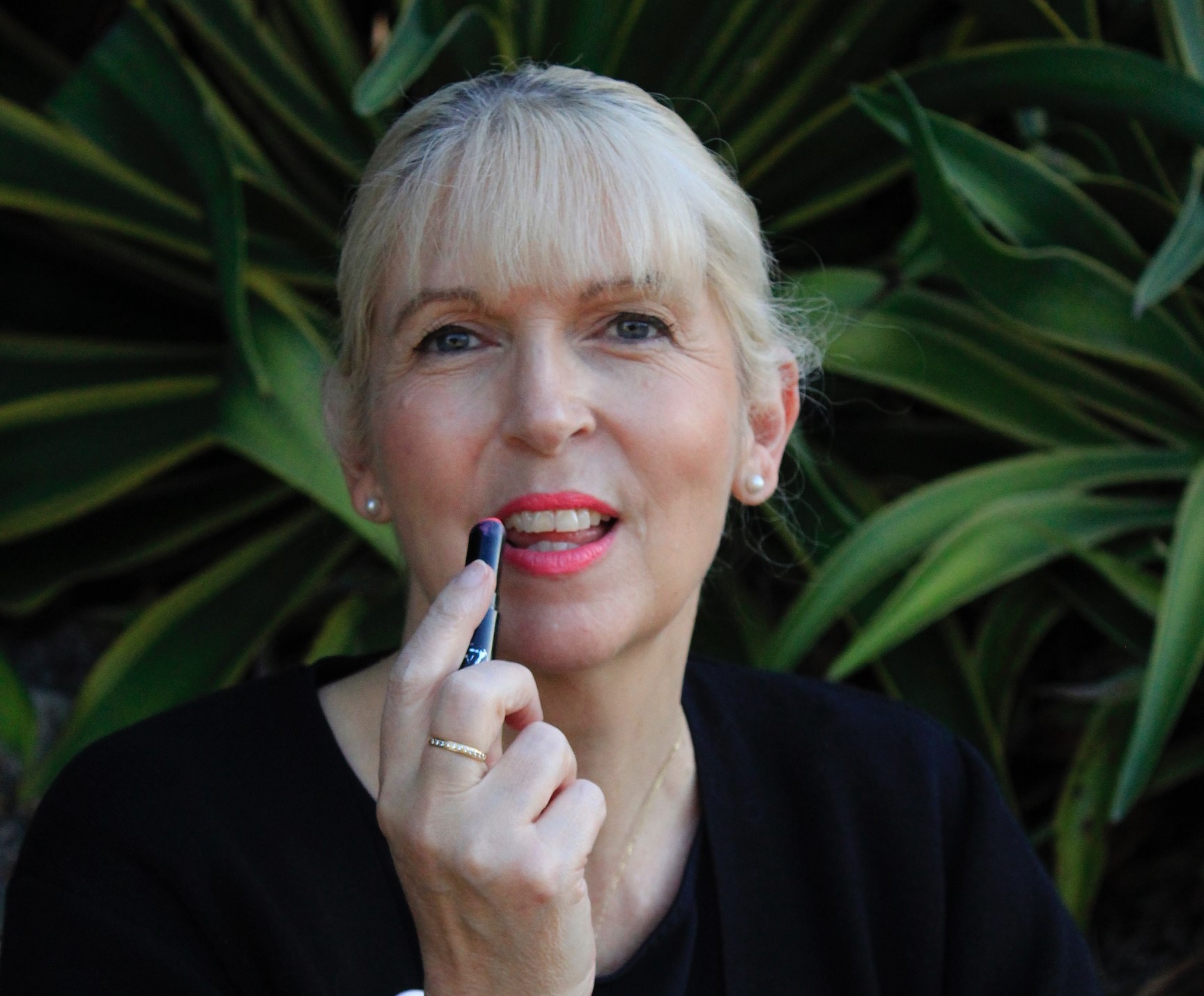 Funds raised through lipstick
Sunshine Coast funeral director Kellie Cleland has been named this year's top Liptember fundraiser, raising almost $5500 for women's mental health by wearing lipstick for a month.
Running since 2010, Liptember takes place every September when Aussies across the country are encouraged to wear a bright lipstick to start conversations and raise awareness and funds for women's mental health. This year over $1.85 million was raised.
"I really don't like wearing lipstick. Whilst this isn't running a marathon, it's an annoyance every day for a month I can easily get behind for charity," she said.
Ms Cleland is a long-time Liptember Foundation supporter who has raised more than $30,000 in total, making her its all-time top fundraiser.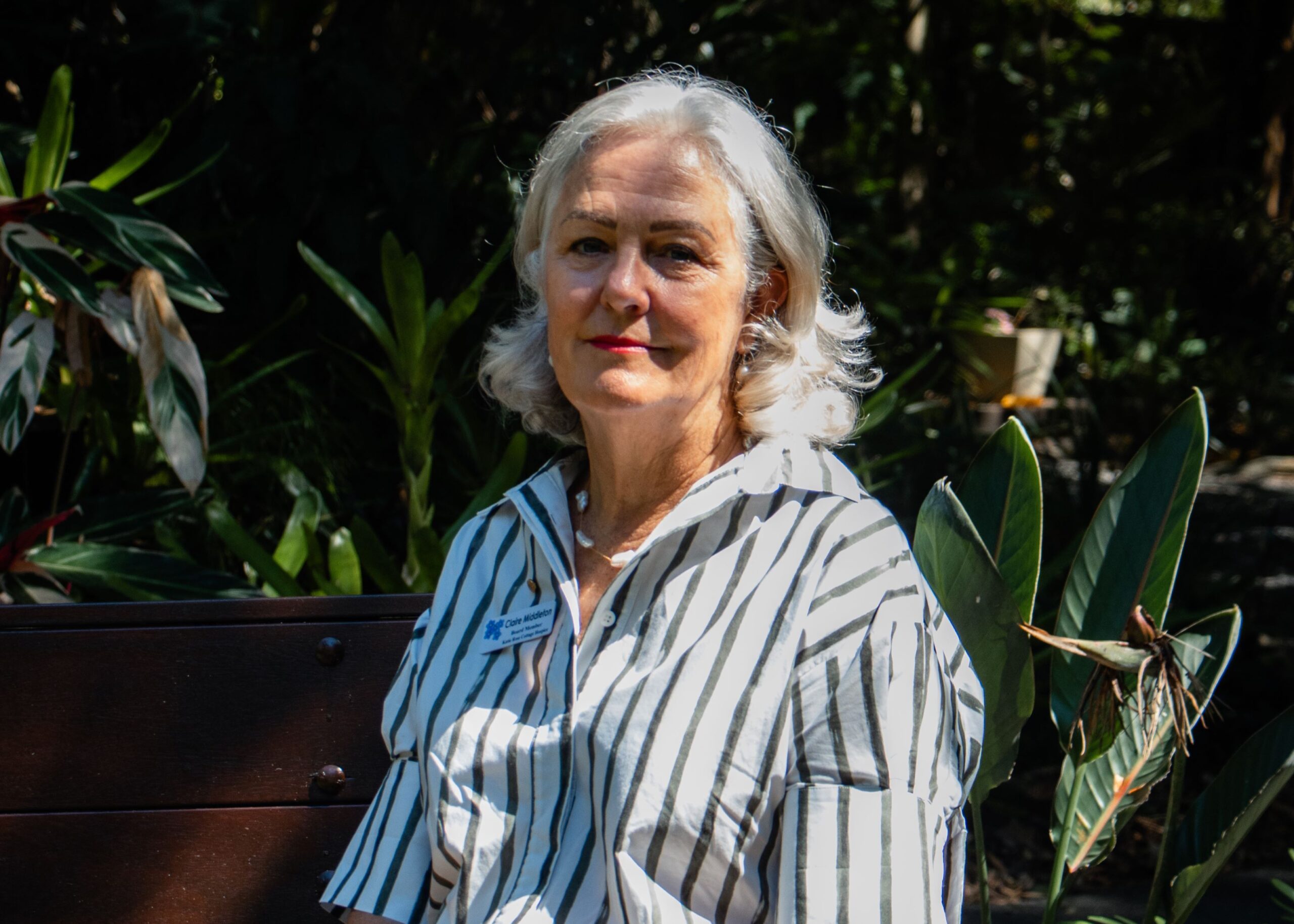 New leadership at hospice
Katie Rose Cottage Hospice has announced a change in leadership.
Claire Middleton, an advocate for palliative/end-of-life and hospice care, has stepped into the role of chair.
She is not only recognised for her dedication to palliative care but also for founding the Butterfly Foundation in 2002. Her notable achievements include induction into the Victorian Honour Roll of Women in 2005, the Meehan Hartley Award from the International Academy for Eating Disorders in 2006 and the Order of Australia Medal in 2012.
Katie Rose Cottage Hospice is a fully accredited not-for-profit 24/7 palliative care service located in Doonan.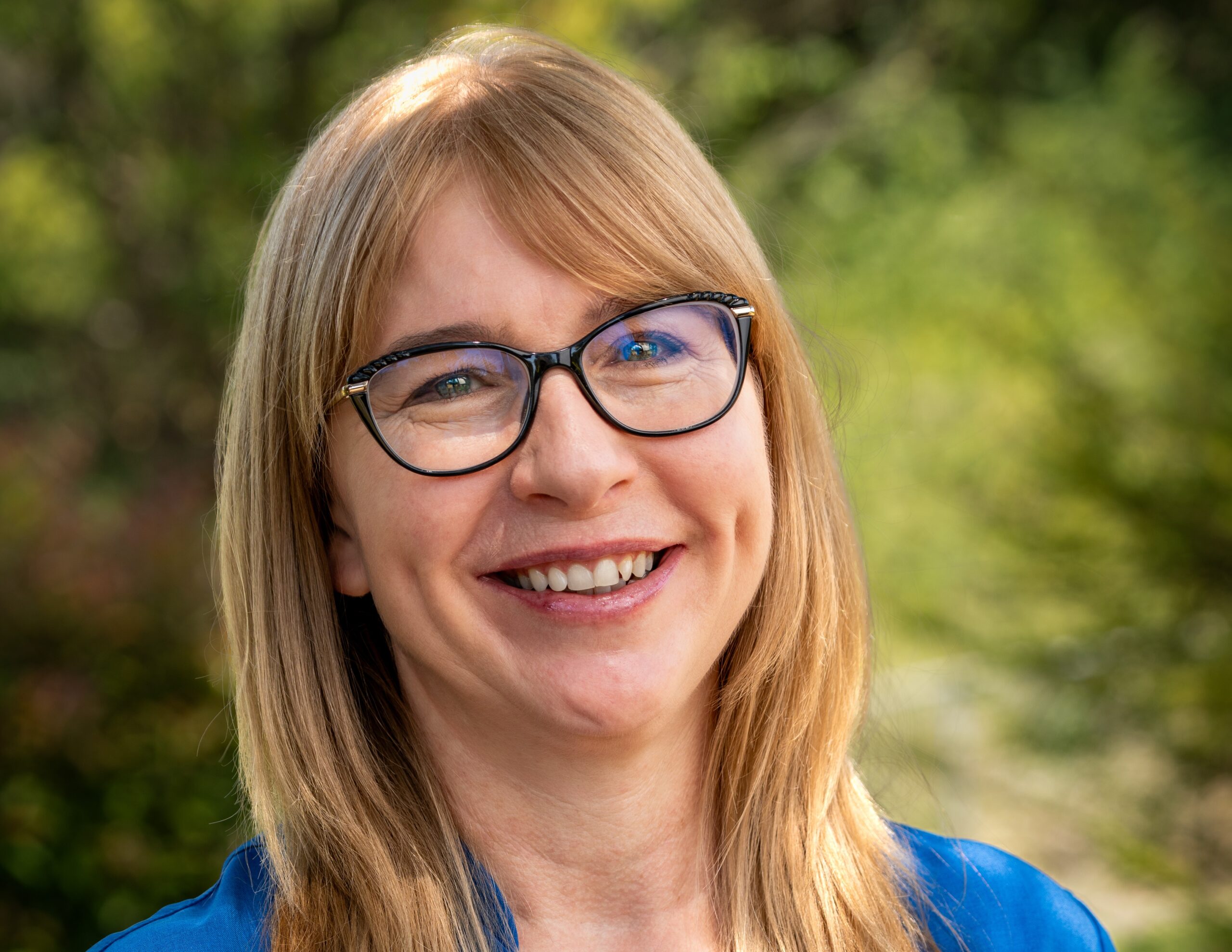 Aged care provider awards scholarships
Aged care provider Sundale has awarded $10,000 scholarships to two staff members, so they can further their education.
Bowder Lodge Care Centre's Susan Winters was awarded the prestigious Sir Clem Renouf Scholarship to help her complete her Bachelor of Nursing Science degree at James Cook University.
Rod Voller Care Centre's Arpan Pathak also received a Sir Clem Renouf Scholarship, which he will use to pay for course fees at the University of the Sunshine Coast while he finalises his Bachelor of Nursing Science degree.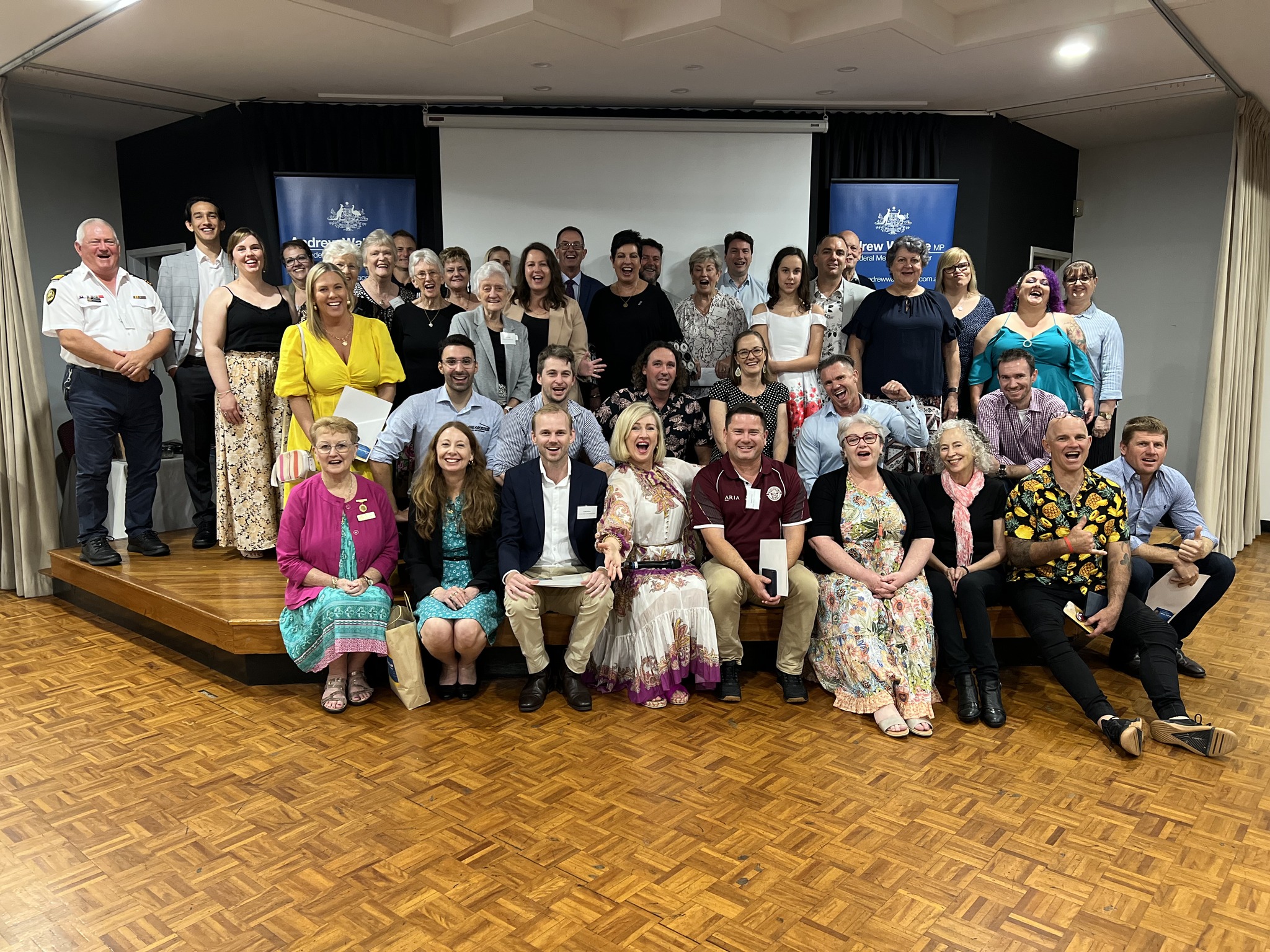 Fisher's 'hidden gems' recognised
Federal Member for Fisher Andrew Wallace has announced an inspiring group of finalists in the sixth annual community awards, to be held on November 22.
The awards recognise organisations and individuals making a difference in the fields of education, employment, environment and retirement.
"This is a tremendous group of finalists from a great field of nominations that made judging very hard," Mr Wallace said. "These hidden gems have all demonstrated compassion, creativity, and a dedication to their community."
For the first time the Fisher Community Awards Ceremony at the Caloundra Power Boat Club, Golden Beach, from 6pm will be open to anyone with a $25 ticket, which includes a drink, nibbles and lucky door prize. Visit the trybooking website.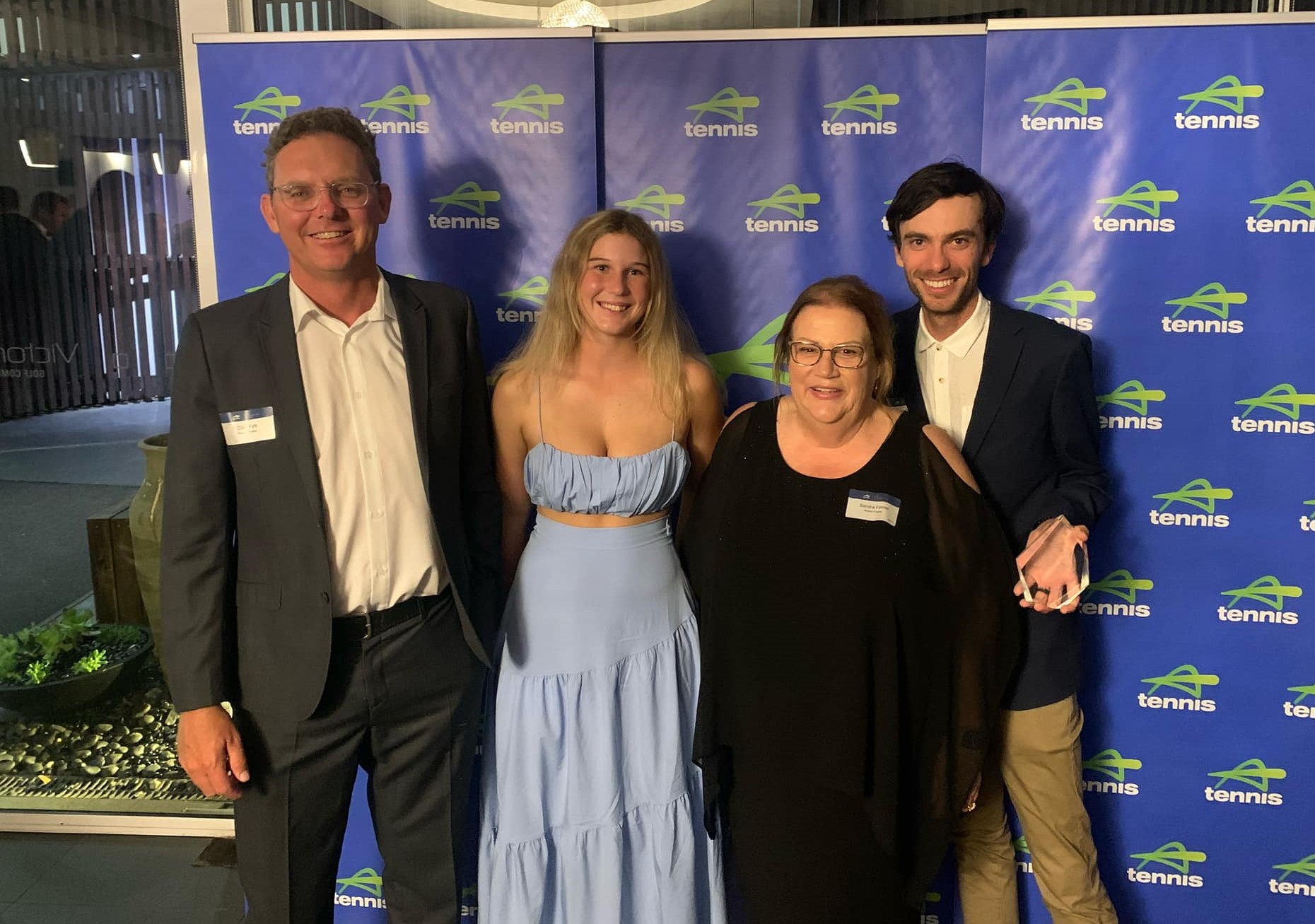 Tennis program recognised
For the second consecutive year, Sunshine Coast Grammar School's tennis program has been awarded Tennis Queensland's Most Outstanding School and the Coaching Excellence Award.
Year 11 student Juliet Santitto was also awarded the Anthony Richardson Regional Female of the Year Award.
This year, Juliet led the school's team to victory at the 2023 Queensland Schools Championships and captained the 2023 Queensland Pizzey Cup secondary schools team.
Sandra Ferrier was also as a finalist in the Most Outstanding Teacher category for the second consecutive year.
Head coach Clint Fyfe expressed great pride and gratitude for the recognition.
"We are honoured to receive this prestigious award from Tennis Queensland for the second consecutive year. It reflects our unwavering commitment to fostering a love of tennis and personal growth among our students," Mr Fyfe said.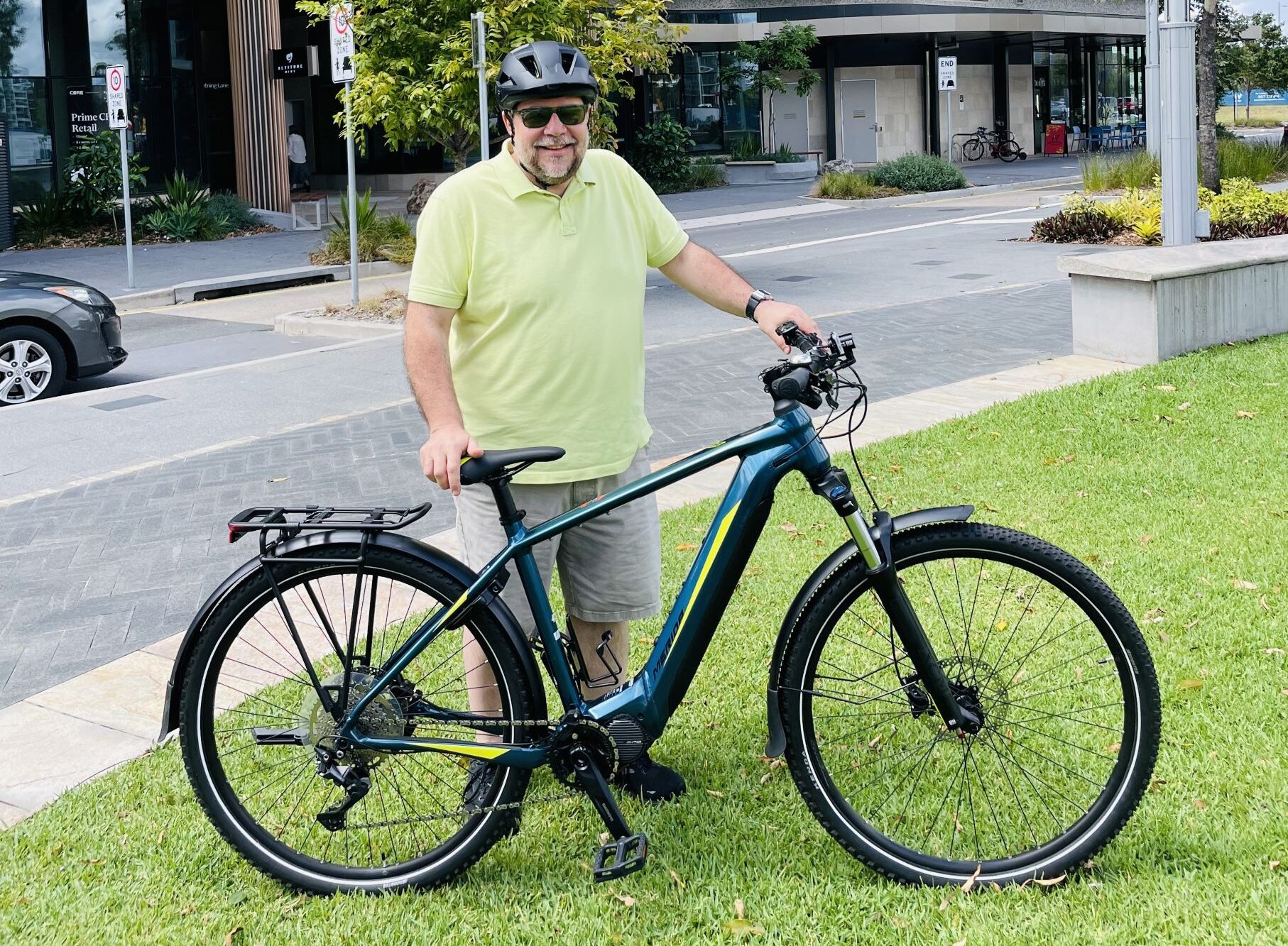 Sustainable travel success
The Maroochydore City Centre saw a shift towards eco-friendly commuting during Sustainable Travel Week, with survey data showing almost a 20 per cent reduction in single-occupant car travel to the CBD during the five-day challenge.
Hundreds of people took part in the inaugural event, organised by SunCentral Maroochydore and Sunshine Coast Council's Think Change Team, aimed to encourage workers, residents and visitors to the city centre to rethink their travel routines.
Commuter Andrew Zarb was rewarded for his sustainable travel efforts, winning a $1000 voucher to a local bike shop.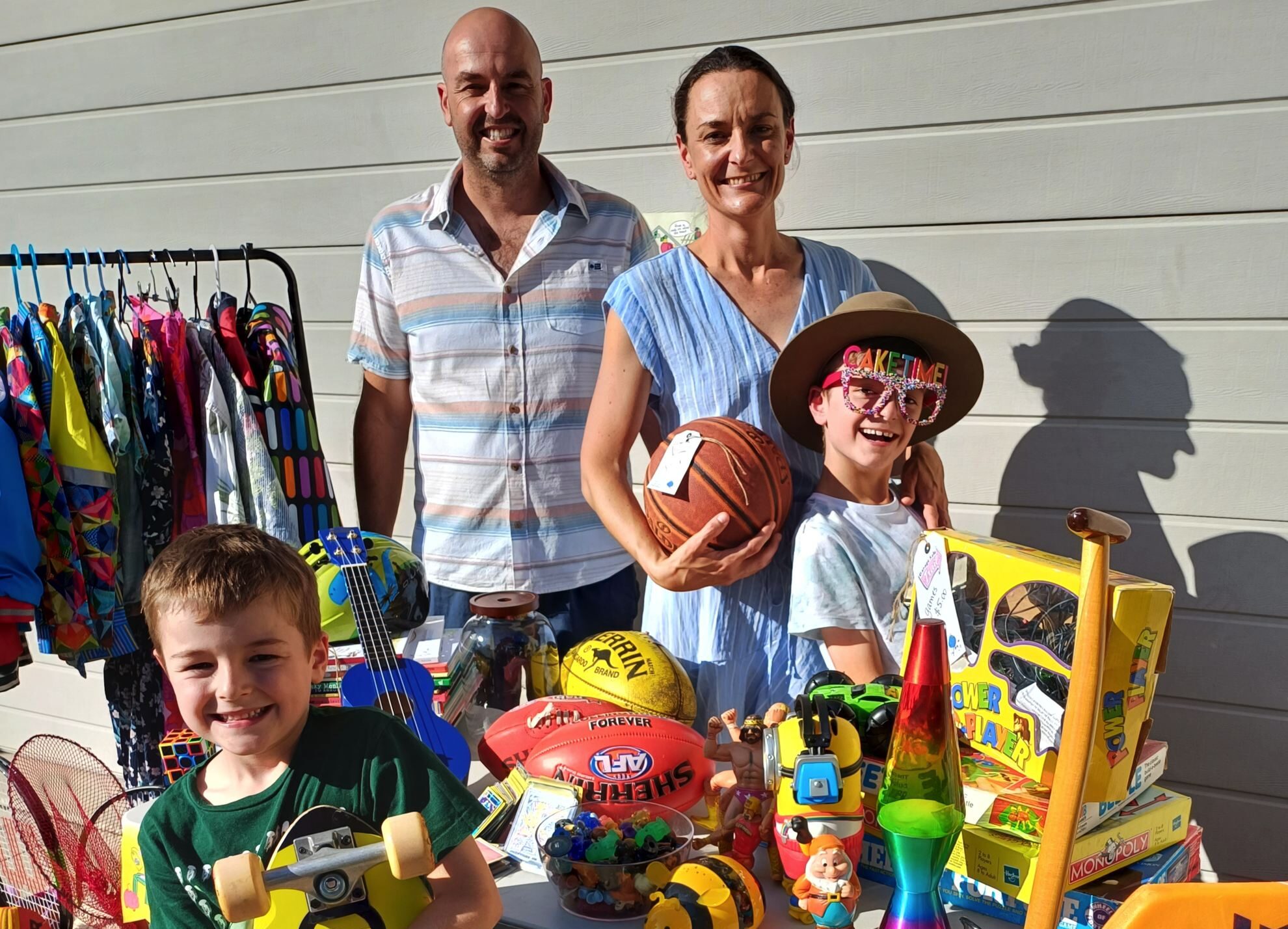 Activities on offer to promote recycling
A free outdoor movie and a landfill tour are among the fun and informative activities to encourage Noosa residents to think twice about what they're throwing away.
Noosa Council will screen Sing 2 on November 17 at 6.30pm at Noosaville Lions Park, with free activities for kids from 5pm.
A landfill tour on November 29, from 9am to 11am, will offer residents insights about what happens to material placed in red-top bins. There will be free bus travel from The J.
And the Garage Sale Trail will be held on November 11 and 12 and November 18 and 19, when people will host garage sales around the country.
National Recycling Week is from November 12 to 17.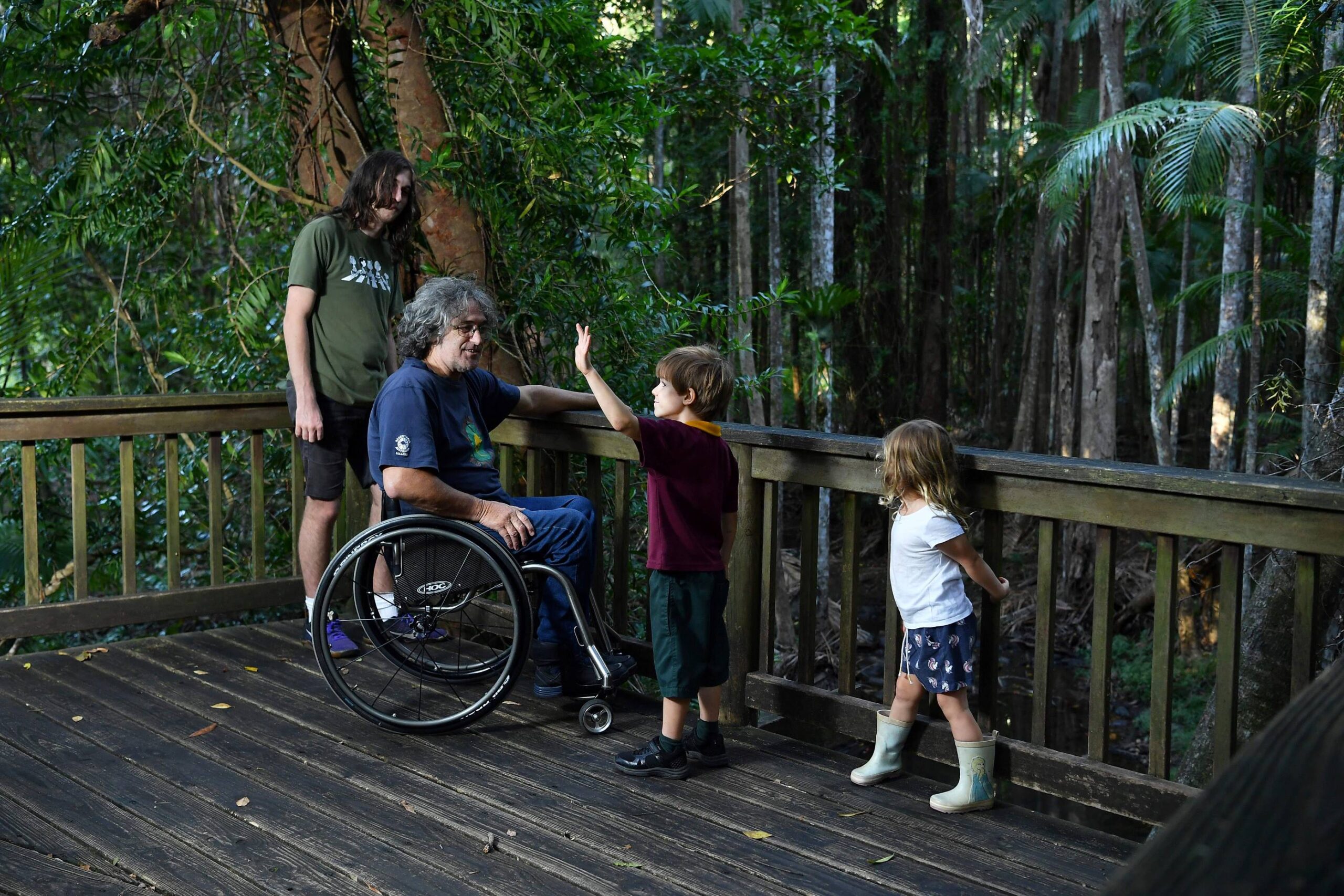 Snap your best diverse shots to win
Are you a local resident with a lived experience of disability and have wanted to be the next renowned photographer? Then all you need to do is grab your phone or camera and take a pic of the Sunshine Coast for your chance to win a major voucher.
Council is holding its first Accessible Sunshine Coast Photo Competition as part of Disability Action Week from November 25 to December 2.
Photos must be taken between October 27 and November 27. The winner will be announced on December 1 at an All Access Day at the Beach event.
A person with a lived experience of disability includes someone living with a disability, carers and friends and family of someone with a disability.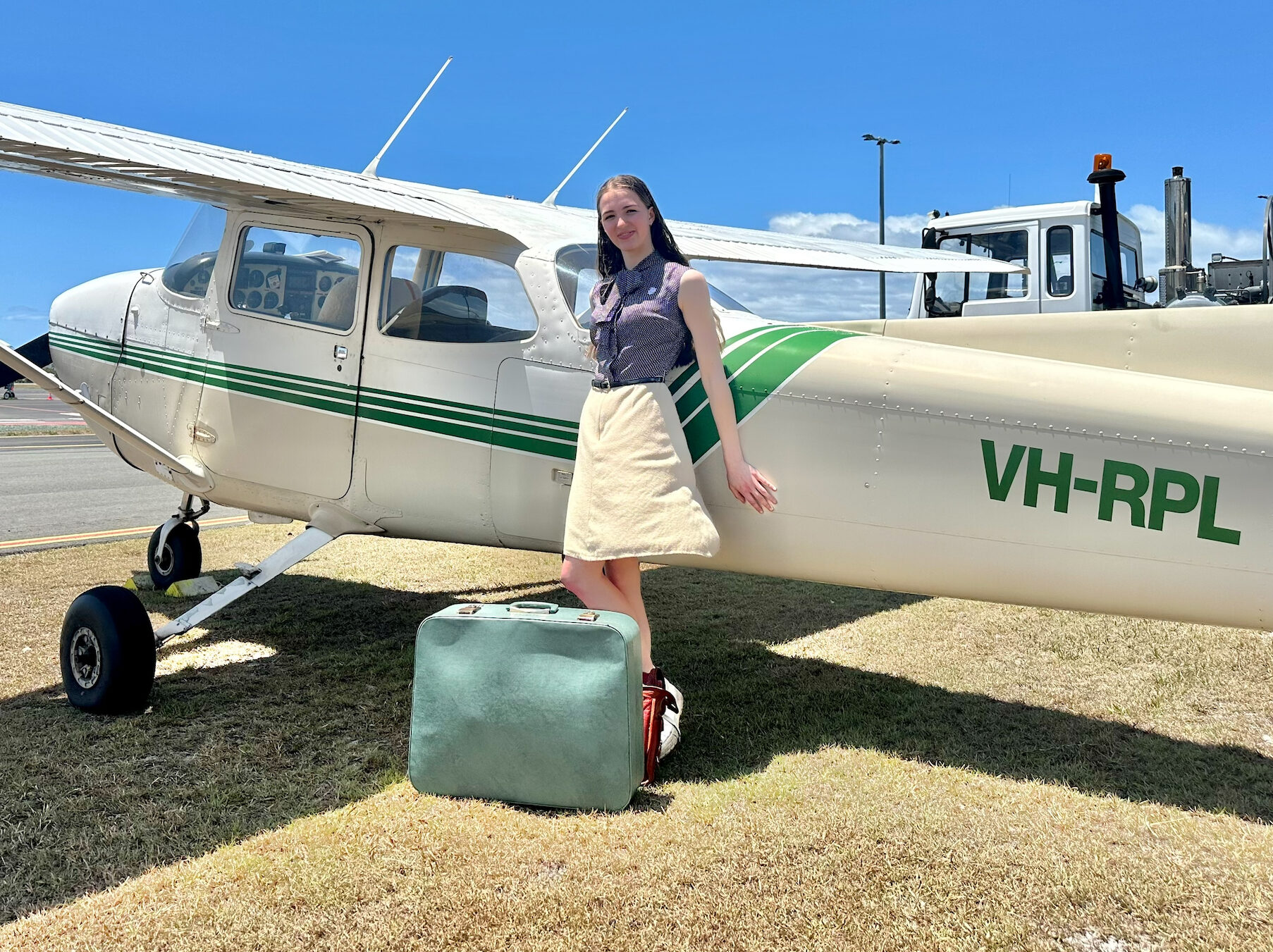 Teen on solo flight
A teenager on a record-attempting solo flight around Australia will be welcomed to Sunshine Coast Airport on Monday, November 13.
Chloe Familton, 17, be met by locals, including pilots, celebrating her journey. It will be her first overnight stop on the 6700-nautical mile trip, after leaving Cessnock in the morning.
Her journey will raise awareness and funds for charity A Start in Life, which provides support for students under 25 years of age who experience financial barriers to achieving their educational potential.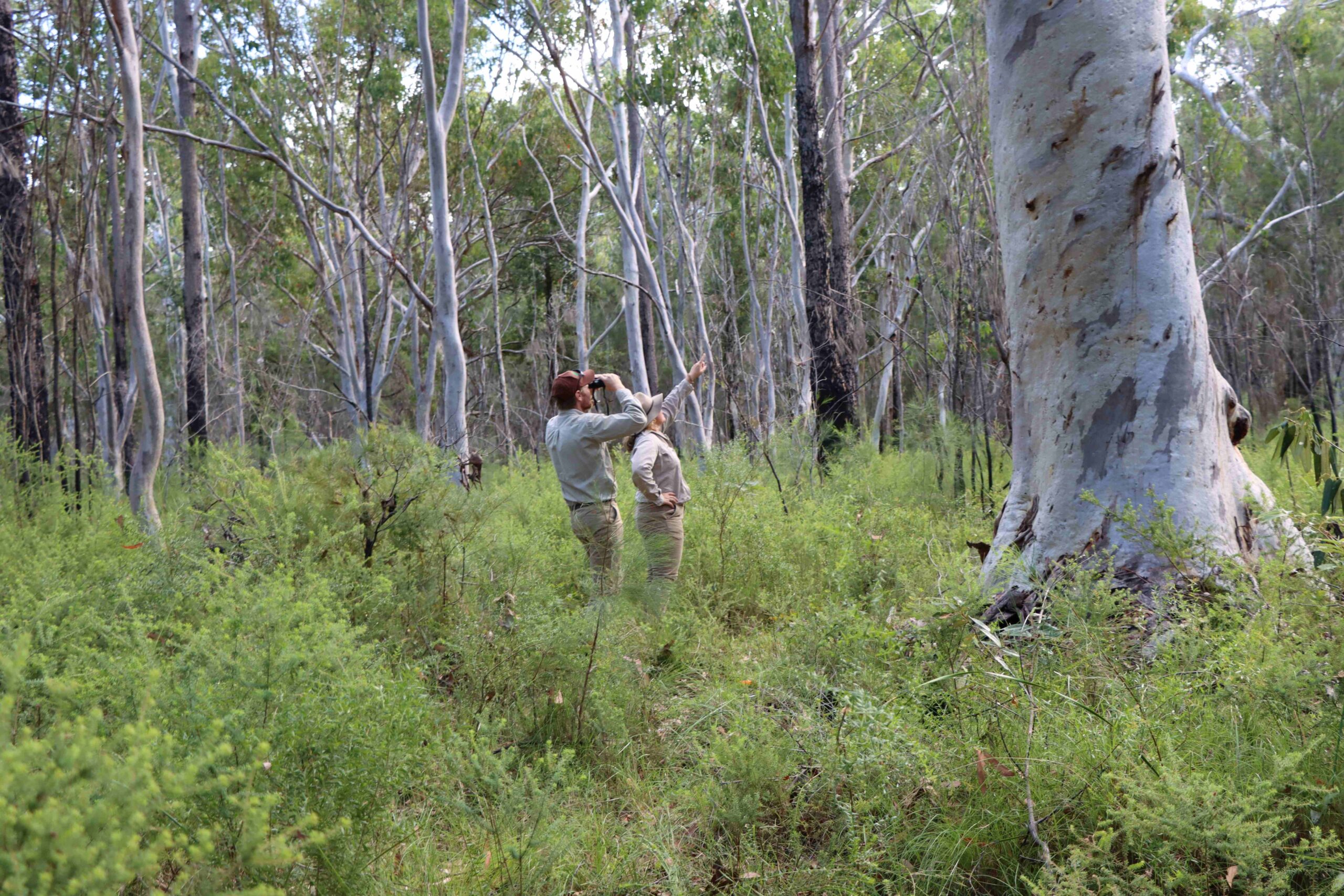 Biosphere awards finalists announced
A total of 23 individuals and businesses demonstrating environment and sustainability excellence have been honoured as finalists in the Noosa Biosphere Awards 2023.
The announcement was made by Noosa Biosphere Reserve Foundation on the International Day for Biosphere Reserves on November 3.
Winners will be announced at the Noosa Biosphere Awards ceremony on Thursday, November 30, at Sunshine Beach Surf Life Saving Club. Tickets are available for $25 from the awards website, where you can also see a list of finalists.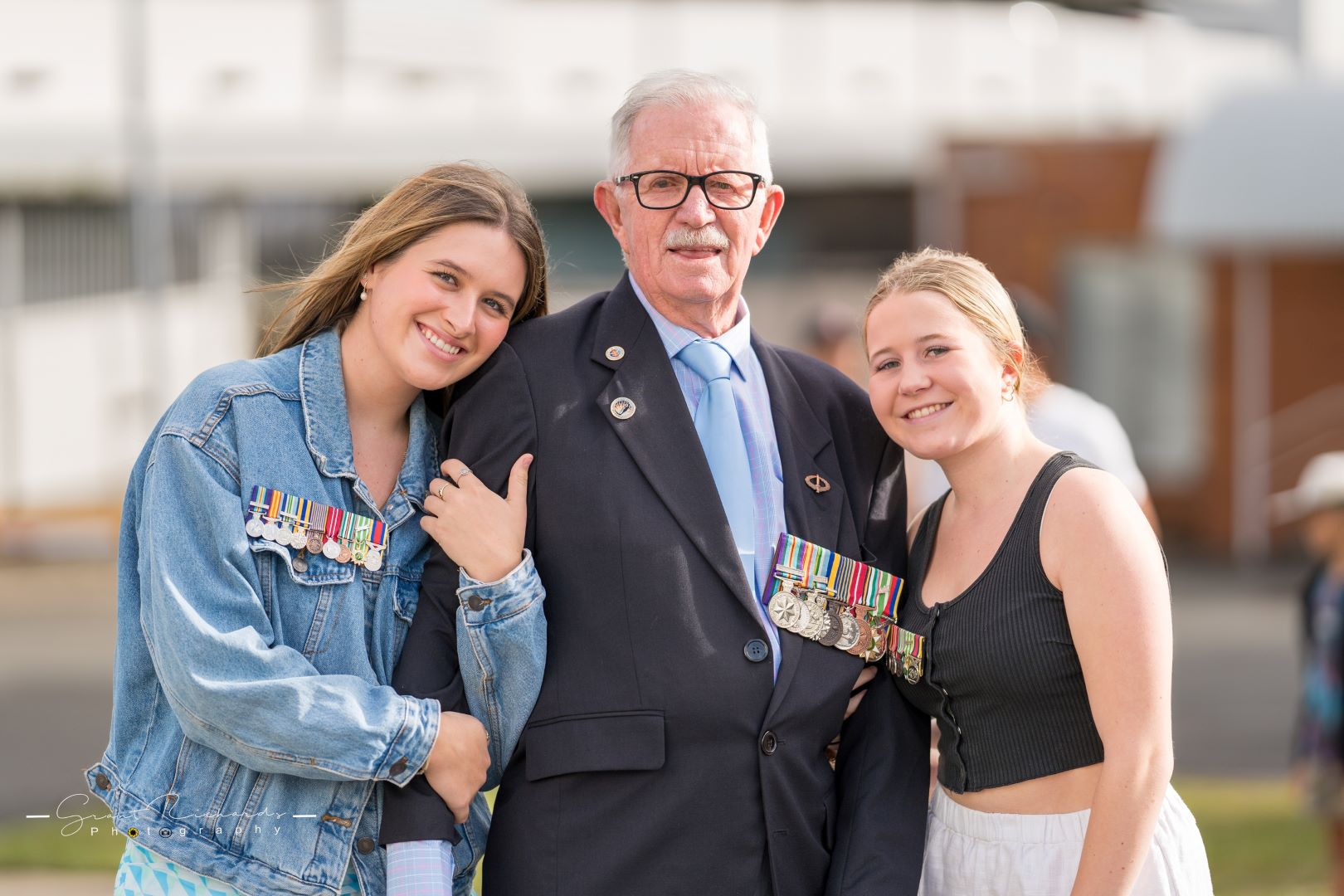 Remembrance Day commemorations
Local RSLs are calling on all local veterans, their family, friends and the wider community to participate in this year's Remembrance Day services.
Maroochy RSL CEO Jason Scanes said its service was an important day in the community-based organisation's calendar.
"On Saturday, November 11, we urge all of Maroochydore to either visit the Cenotaph or Maroochy RSL at 11am to observe one minute's silence.
"Poppies will be on sale at Maroochy RSL reception and at the Big Top Shopping Centre on Thursday and Friday, November 9 and 10."
For more information click here.
Buderim will also host a Remembrance Day Commemorative Service, at 10am for 10.30am to 11.30am, on Saturday, November 11.
It will be held at Eric Joseph Foote Memorial Park, Park Lane.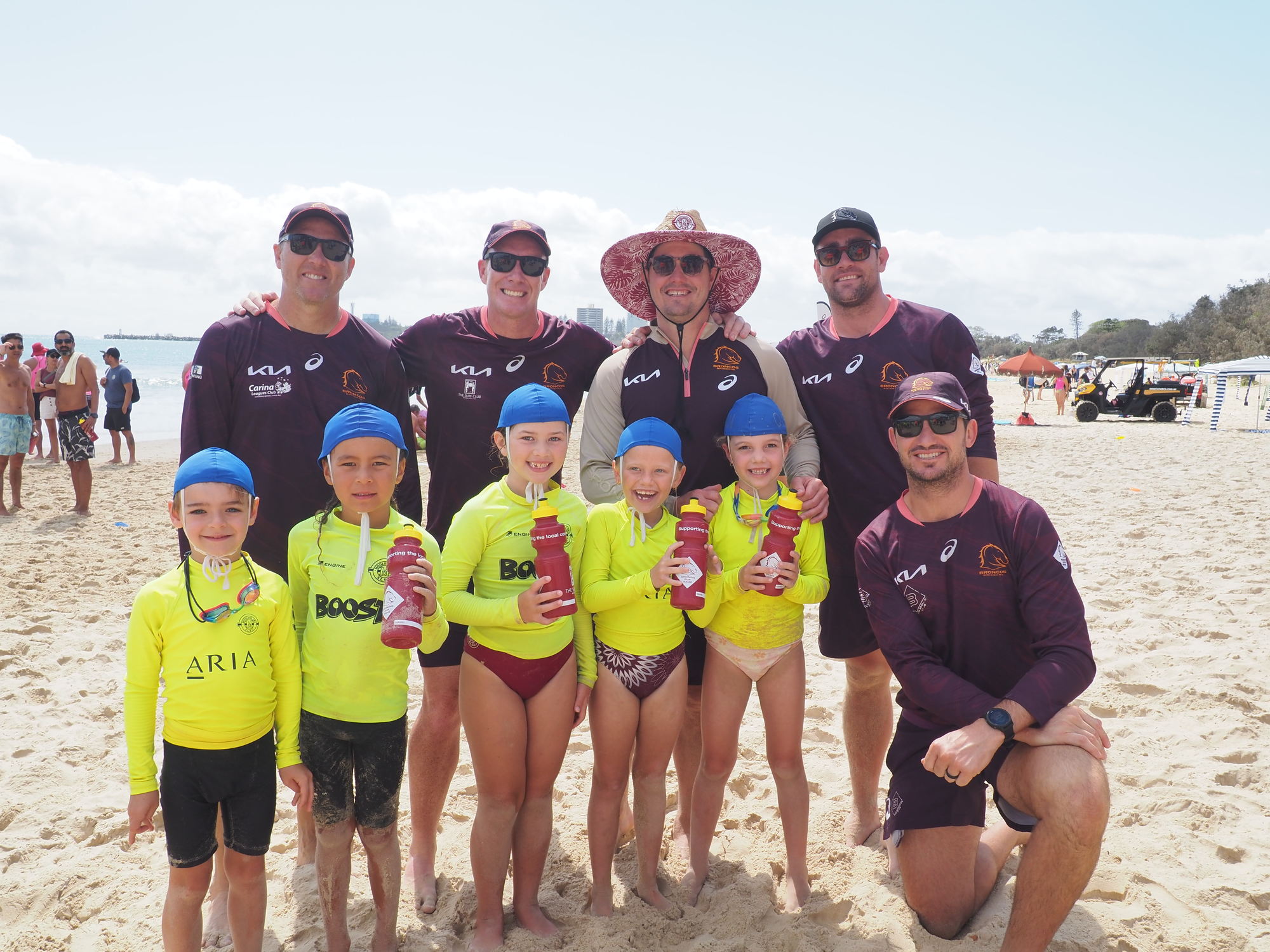 Broncos join nippers for training session
The Brisbane Broncos paid a special visit to the Mooloolaba Surf Life Saving Club Nippers program on Sunday, October 29.
Former and current players, including Matt Gillett, Paul Dyer, Jack Reed, Michael Devere, Michael Hancock and Andrew McCullough, joined the nippers on the beach for a training session.
The relationship between the Broncos and the surf club was formed in 2016, to encourage children to get active, get into sports and stay occupied. The Broncos Community Program aims to support children, build confidence, and teach respect.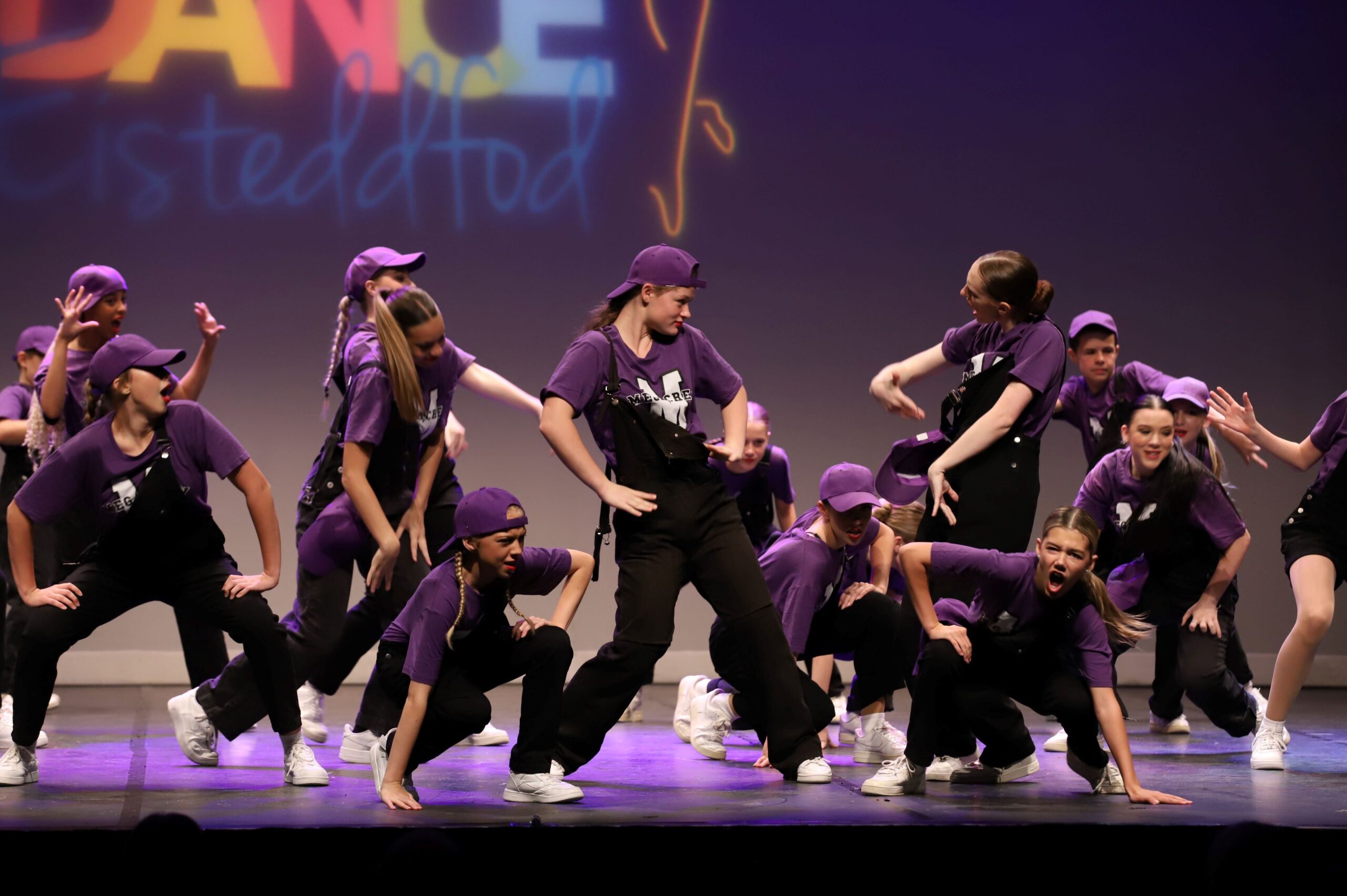 Dance teacher recognised
Meridan State College dance teacher Kate Gardiner has been recognised as the School Dance Teacher of the Year at the prestigious Australasian Dance Education Awards.
With nearly two decades of experience in the world of dance, Ms Gardiner has demonstrated her commitment to the art form in various capacities.
She was recognised for her contributions to teaching and choreography, which has helped grow the Meridan State College Dance Academy.
"I am profoundly honoured and grateful to be recognised by the Australasian Dance Education Awards," she said. "Dance has always been my passion and sharing that passion with my students is the greatest reward."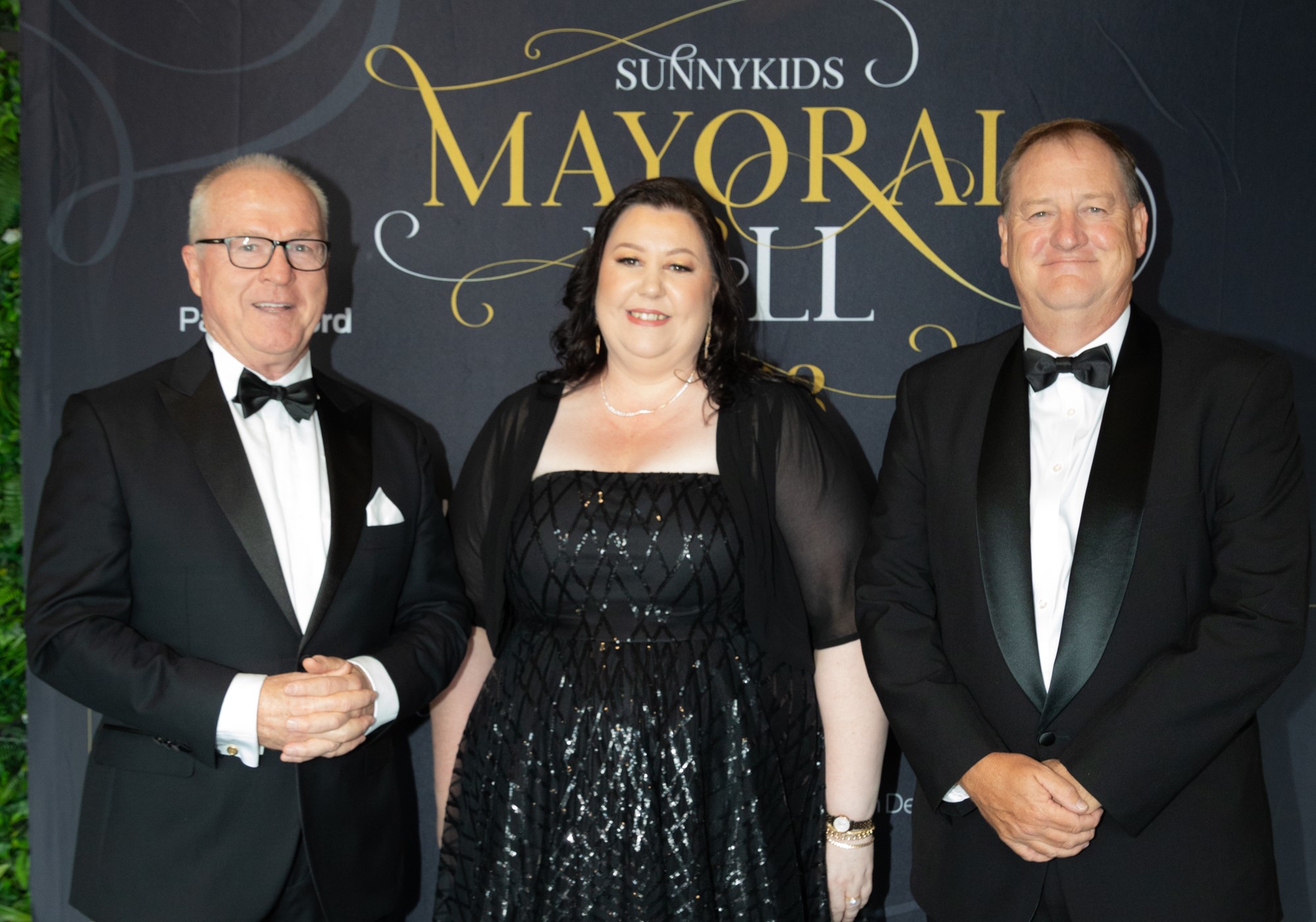 Charity ball
The annual SunnyKids Mayoral Ball has raised almost $50,000 to directly help children and families on the Sunshine Coast who have been impacted by domestic and family violence.
The event was held at Bokarina's Venue 114 on October 28.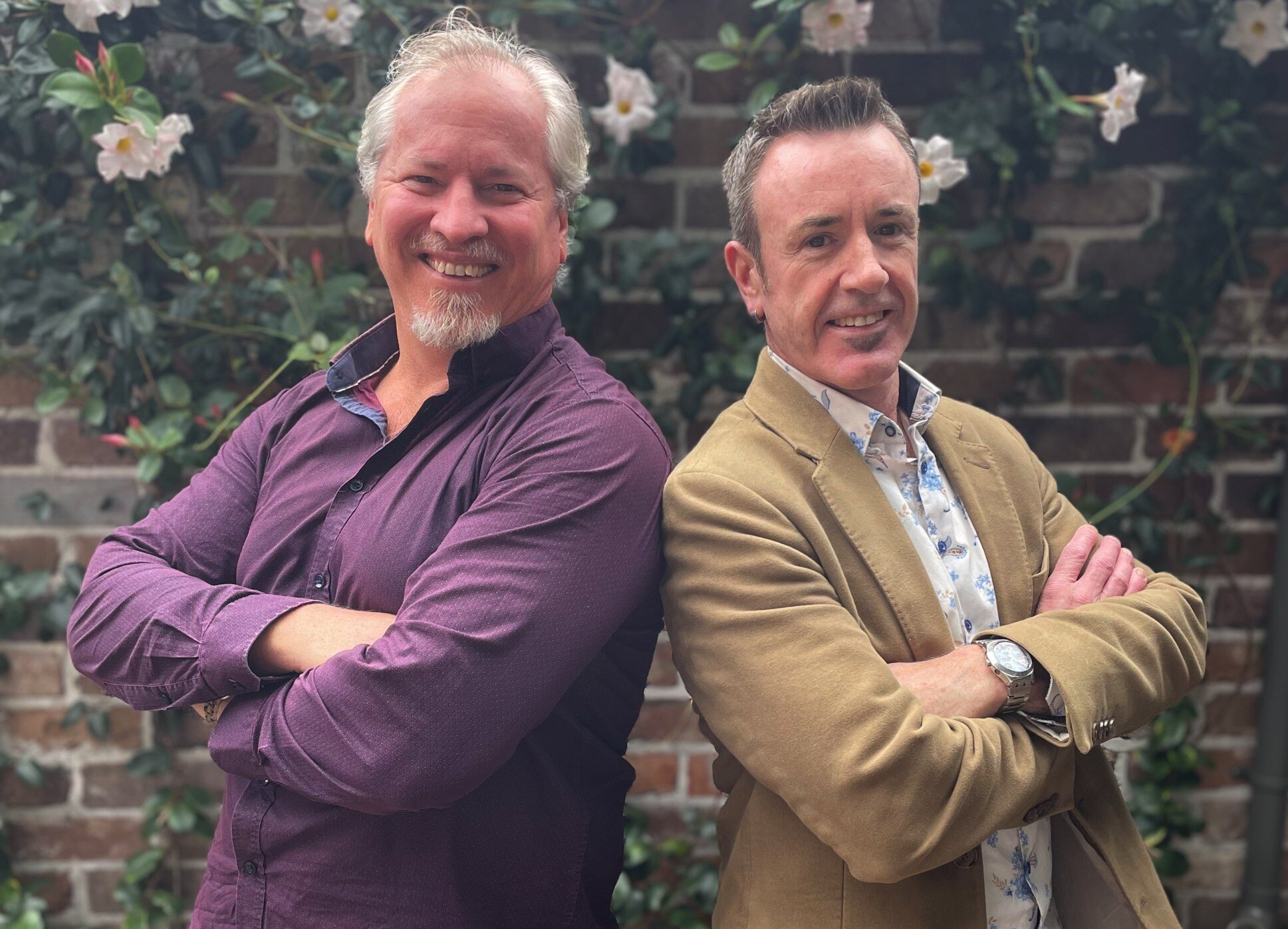 Musical auditions
Musical theatre producers Kim Kirkman and Lincoln Scott are set to hold open auditions for their 2024 production of the Pirates of Penzance.
Auditions will be held at the Noosaville Primary School, on Friday, November 17, and Saturday, November 18. Email info@kirkmanandscott.com.au to book a time.
Charity grants
Thirteen local charitable organisations received community grants totalling more than $68,000 at the seventh annual Sundale Community Foundation Annual Grants Ceremony.
Sunshine Coast Mayor Mark Jamieson join Sundale Community Foundation chair Caroline Hutchinson to present the grants at the Nambour RSL on October 31.
Grants were presented the Pyjama Foundation, Lily House, Nambour Meals on Wheels, Brookes Street Nambour Community Kindergarten, Cittamani Hospice Service Ltd, Sonshine Sanctuary Association (DV), Altitude Scholarships, Restoring Hope Parkinson's Therapy, Anglican Parish, Share the Dignity, Suncoast Hinterland Softball Association, Graceville Centre – Lutheran Services and Palmwoods Community Kindergarten.
Visit Sundale Community Grants for more information on how to apply for the next round of grants.
For older news see here.
Sunshine Coast News is committed to supporting community groups by helping to promote their events. As a completely free and independent news source, here's how you can help us continue that support. Please SUBSCRIBE to our daily news email by entering your name and email at the bottom of this article. We also encourage readers to FOLLOW us on Facebook and Instagram, and to READ and SHARE our articles with your friends, family and colleagues.