The official launch of a $42 million retirement village expansion has included a touch of nostalgia.
The 69-unit extension to Sundale's Palmwoods Garden Village has started in earnest, with the moment marked by Keith McKinnon, who was Sundale's original builder who constructed Nicklin Lodge at Nambour in 1963.
The 92-year-old, who lives at the village, placed a gold coin in the formwork of the expansion.
When Sundale's first bricks were laid 60 years ago, Apex president Dr Alan Raine placed a gold sovereign under a brick as a symbol of the rich and rewarding opportunities available to residents.
Related story: Coast's 'original' aged care provider marks 60 years
Acting Sundale CEO Richard Langley said the decision to recreate history at the Palmwoods village expansion acknowledged the organisation's rich past and bright future.
"The $42m Palmwoods Garden Village development is Sundale's largest infrastructure project since building Coolum Waters Care Centre and Retirement Community in 2004," he said.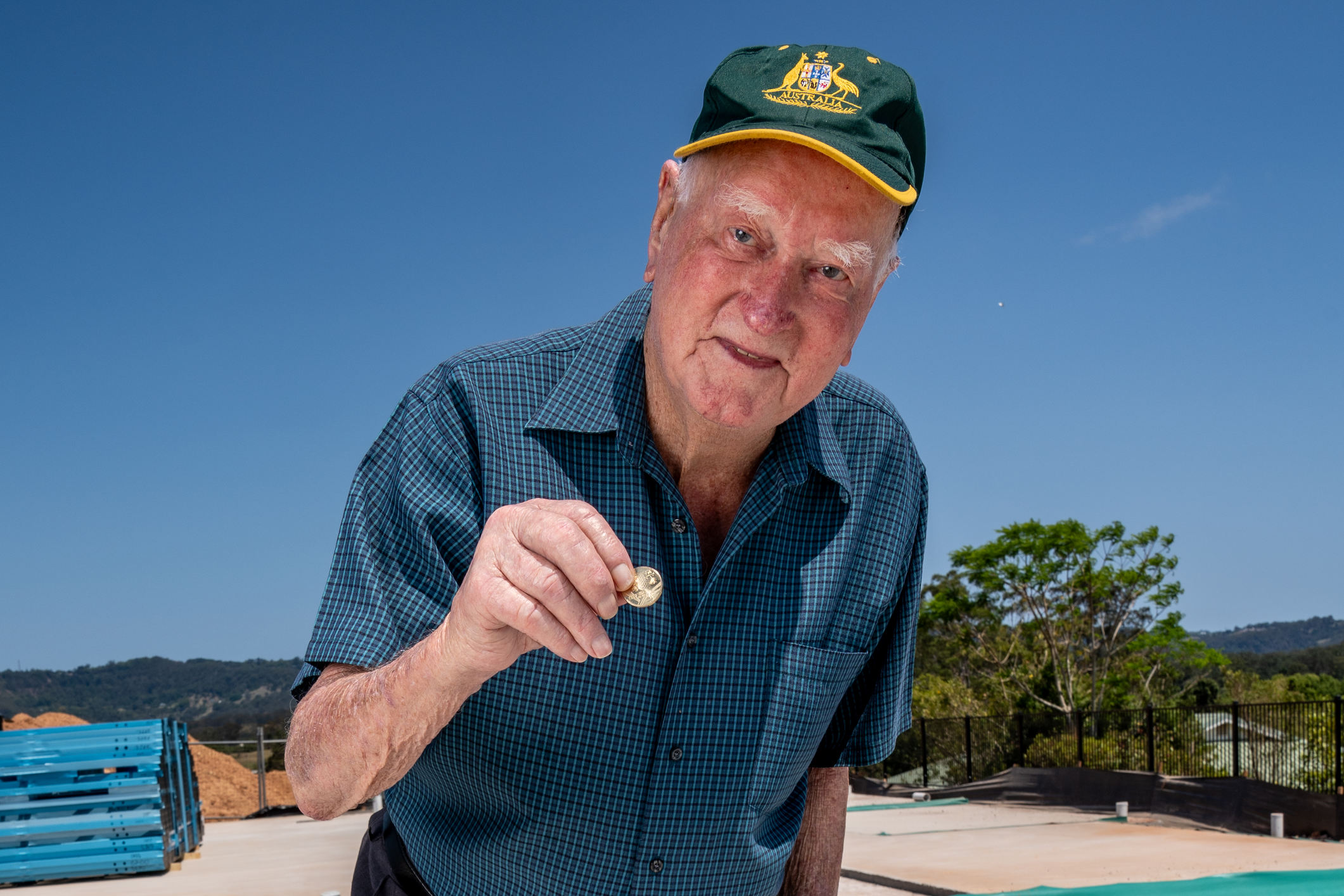 "Sixty-nine new, spacious, meticulously finished units are on the way.
"Residents will enjoy a low-maintenance, optimum living lifestyle.
"They'll also be able to connect in a community of like-minded people and enjoy convenient amenities, including a brand new heated pool and clubhouse.
"The new units at Palmwoods Garden Village take advantage of the site's elevated position and offer true connection to the surrounding environment.
"Importantly, should our residents' situation change, support is available through either our in-home care team or our co-located care centre."
The Palmwoods Garden Village currently has more than 100 units. The extension is due to be completed in 2025.
Like stories that inform, connect and celebrate the Sunshine Coast? So do we. Join an independent local news revolution by subscribing to our FREE daily news feed at the bottom of this article.