A local teacher and support worker, who helps kids who have experienced trauma, has been acknowledged with a prominent award.
Wendy Paroz's initiative to help children who are NDIS participants impacted by crisis or trauma was recognised with a Kawana Electorate Community Award.
After 30 years' of teaching and behavioural support, Wendy became aware of a need for support workers who were equipped to manage NDIS participants displaying challenging behaviours or those impacted by trauma.
"Every child should have the opportunity to be understood, enjoy the encouragement of success and delight in a variety of life experiences that allow their little personalities shine," she said. "So my church founded a charity called SPROUT to help children sprout and flourish, particularly those who couldn't find appropriate support elsewhere."
The board of SPROUT is working to establish a donor base to allow families who do not yet have NDIS funding to access support.
"With the help of generous donors, our dream is that any parent needing understanding and support with their child's challenging behaviours receives it," she said.
SPROUT Support Centre was founded this year with the help of a Carinity Collaborative Community Projects grant.  The Collaborative Community Projects grant program sees Carinity partner with Queensland Baptist churches to help fund community outreach programs.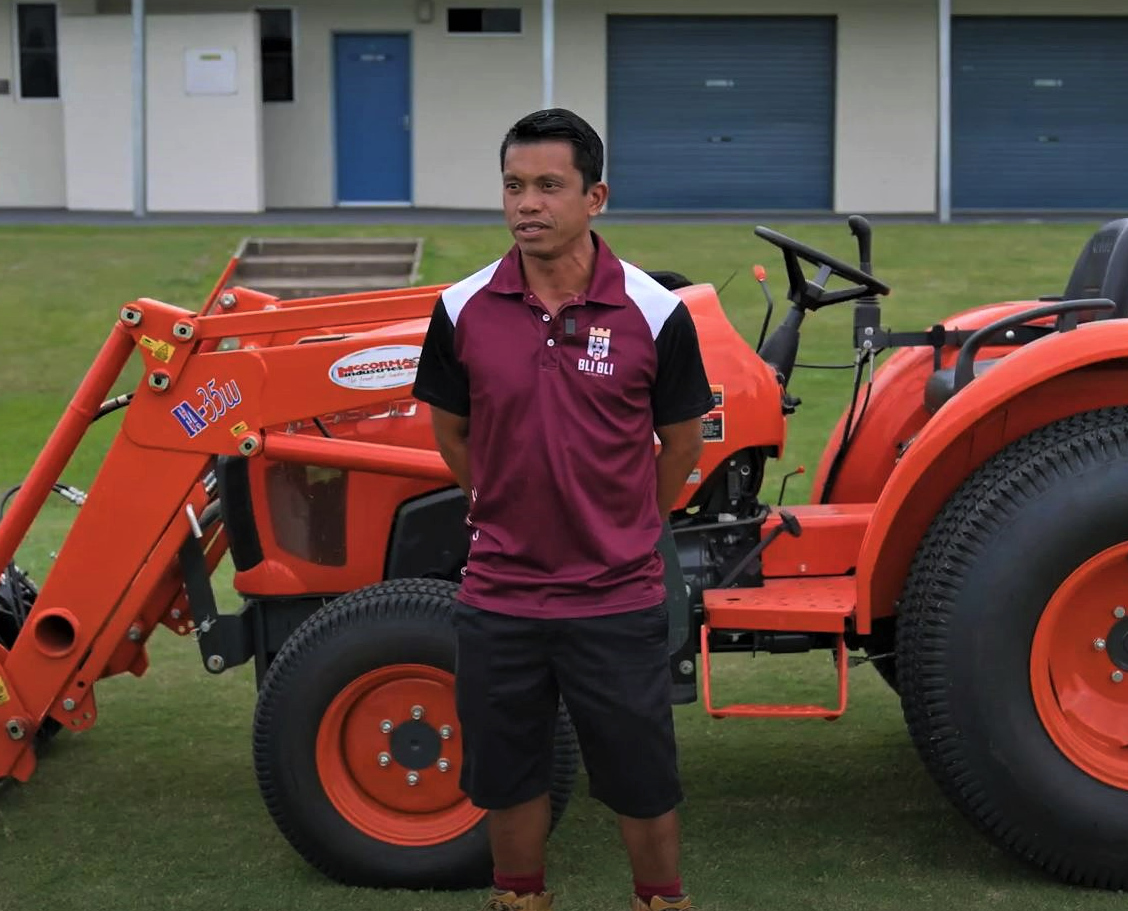 Sports groups score with council funding
Forty-eight Sunshine Coast sports organisations will share in more than $895,000 to help maintain their sporting fields and keep them in tip-top shape.
Sunshine Coast Council Community Portfolio Councillor David Law said council's Sports Field Maintenance Funding Program had provided funds to help sports clubs since 2011.
"This program offers up to three years of funding and helps clubs with maintenance field costs and provides expert advice on keeping sports fields to appropriate competition and training standards," he said. "This funding is a huge help to our sporting groups, many of which are primarily run by volunteers."
Bli Bli United Football Club Vice President Eddie Muller said the funding program was great and the experience and advice they received through the program was phenomenal.
"As a club we manage the field before, during and after the football season, making sure we get the best result we can to ensure its longevity," he said. "We're a non-for-profit organisation and with the support from Sunshine Coast Council through this funding program, we're able to reduce our members' fees and get kids out on the fields playing.
A full list of recipients is available on council's website.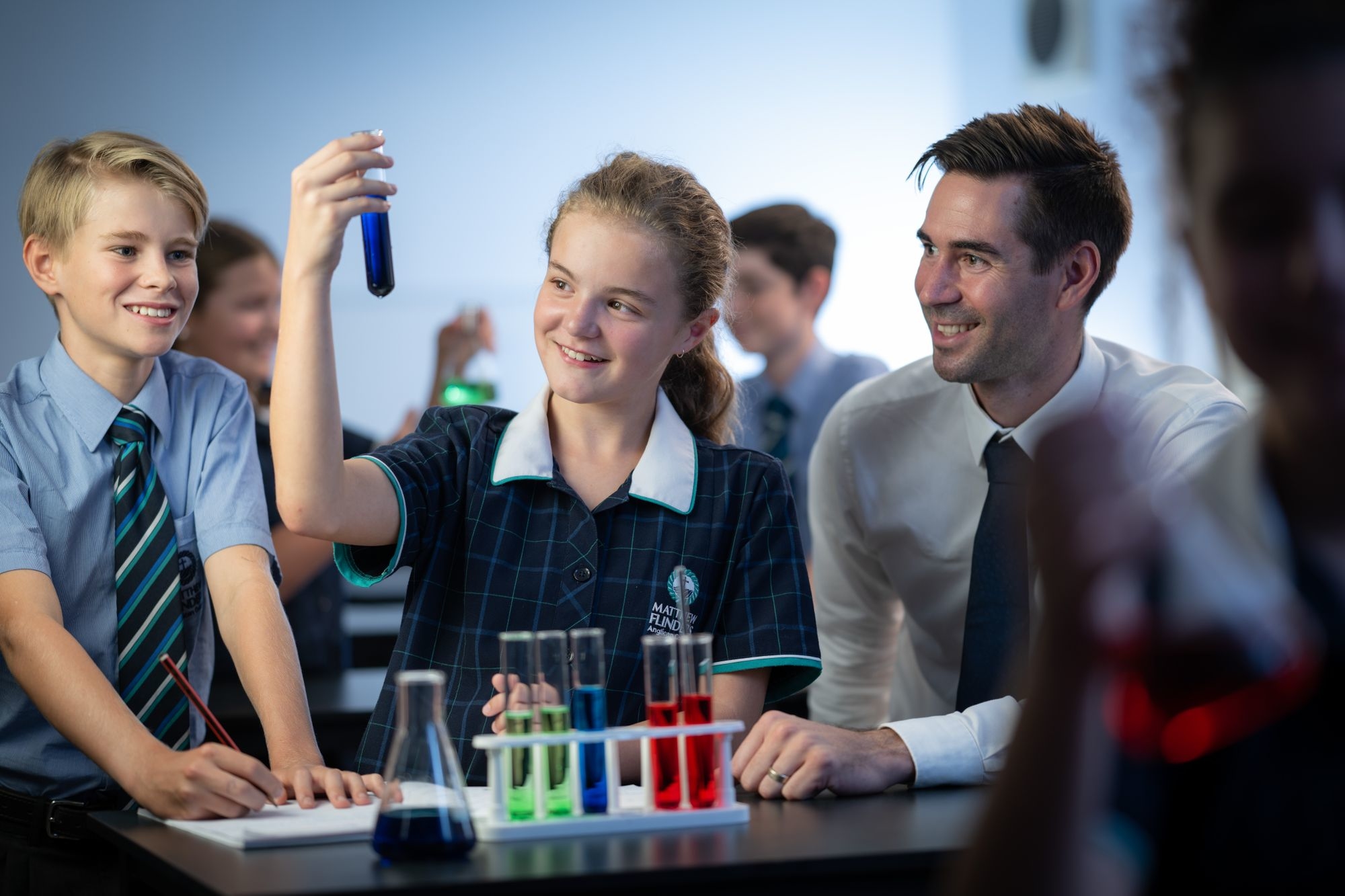 National Science Week event
Sunshine Coast students, educators and parents have been invited to a free event with world-class researchers, to celebrate National Science Week.
Keen secondary school science students from across the region, as well as educators and parents, are set to attend an interactive panel discussion at Matthew Flinders Anglican College in Buderim, on Monday.
The event will be held at the Flinders Performance Centre, from 3.30pm to 4.30pm. Tickets are free, however, bookings are essential via TryBooking.
The five panellists from the University of Queensland and University of Sunshine Coast will share their unique career experiences and cutting-edge discoveries, and answer questions from the audience.
Flinders will also host its third annual Inspiring Women in Science and Health (I-WiSH) conference for its senior school students on Tuesday.
I-WiSH 2023 will feature 16 leading researchers and their doctoral students – all women.
Through the conference, Flinders aims to address the under-representation of young women in the sciences and demystify and reveal the future pathways on offer.
Nurturing scientific curiosity
The Mary River Catchment Coordinating Committee will host a forum 'Exploring STEM in the Mary River' at Belli Park on Saturday, to coincide with National Science Week.
The forum, to be held at the the Mimburi Outdoor Education Centre, will feature Dr Margaret Cook, who is a Research Fellow at the Australian Rivers Institute, an environmental historian and author of River with a City Problem, which examines South-East Queensland's history of flooding.
The forum will also include presentations by experts and practitioners, who will provide an insight into some of the science, technology, engineering and mathematics (STEM) involved in land and water management, and highlight some of the unique threatened species and ecosystems in the Mary River catchment.
The forum is targeted at everyone in the community who has an interest in exploring the role that STEM plays behind the scenes in protecting our planet and its resources. Those attending will hear about some of the latest resource management techniques including drone surveying for koalas, eDNA monitoring, the tiny creatures at the bottom of the food chain and the adventures of water in our landscape,
Cost is $10 per person, including morning tea and lunch. Bookings are essential via Humanitix.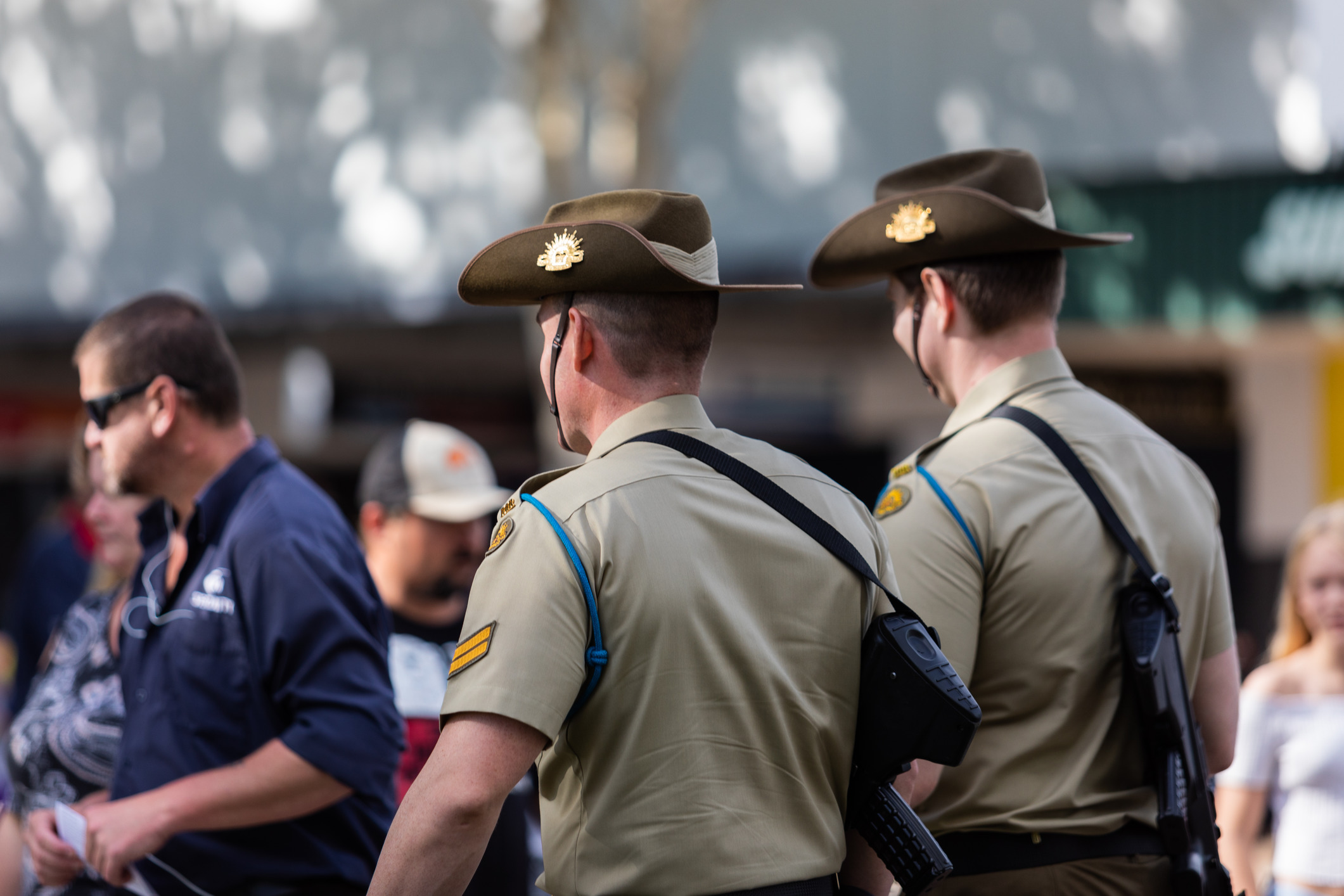 Special Vietnam Veterans Day
A Vietnam Veterans Day service at Cotton Tree is expected to be attended by about 400 people on August 18.
This year marks the 50th anniversary of the signing of the proclamation to end Australia's involvement in the Vietnam War.
There will be ceremonies held around the country to commemorate the special Vietnam Veterans Day.
The day was previously called Long Tan day to mark the significance of the Battle of Long Tan. It has since been gazetted as a day of commemoration for all Vietnam Veterans.
The service at the Cotton Tree Cenotaph at Marooochydore will be witnessed by around 400 veterans, families and friends.
It will start at 11am and finish at midday. An RAAF flyover will occur at 11.30am.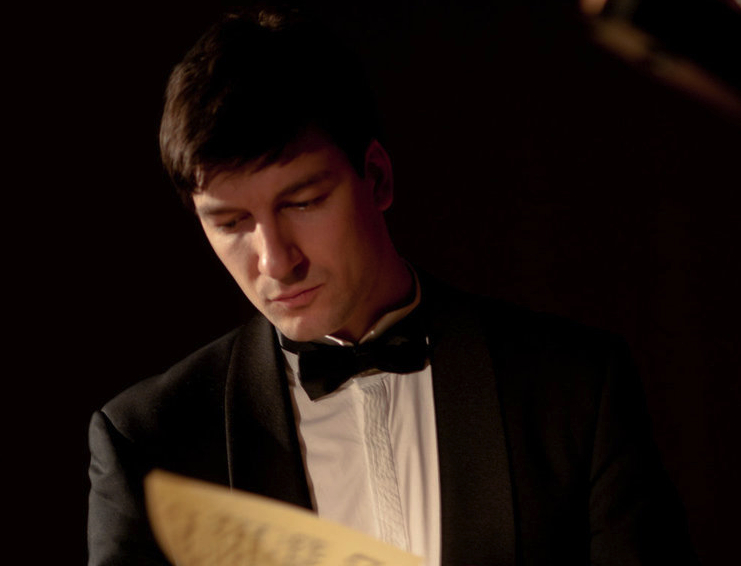 World-class concert pianist returns 
Russian concert pianist Konstantin Shamray will return to his favourite Queensland performance venue this week.
Mr Shamray will feature at Lucas Parklands, Montville, where he will perform romantic solo recitals on August 11 and 12.
The performances will include Chopin's Fantaisie in F minor Op 49, Debussy's L'isle Joyeuse and Schumann's Piano Sonata Op 14 No 3, also described as his 'Concerto without orchestra'.
Ian Lucas, of Lucas Parklands, was delighted to welcome Mr Shamray to the venue.
"Konstantin is Australia's highest regarded residential concert pianist, that's undisputed, so it's lovely that he has again agreed to visit my home and to play for us in Montville. It's simply fantastic," he said.
Mr Shamray will also present two piano concertos on September 16 and 17, in company with other performers.
For tickets and enquiries, phone 0409623228/0754785667 or email lucasparklands@bigpond.com.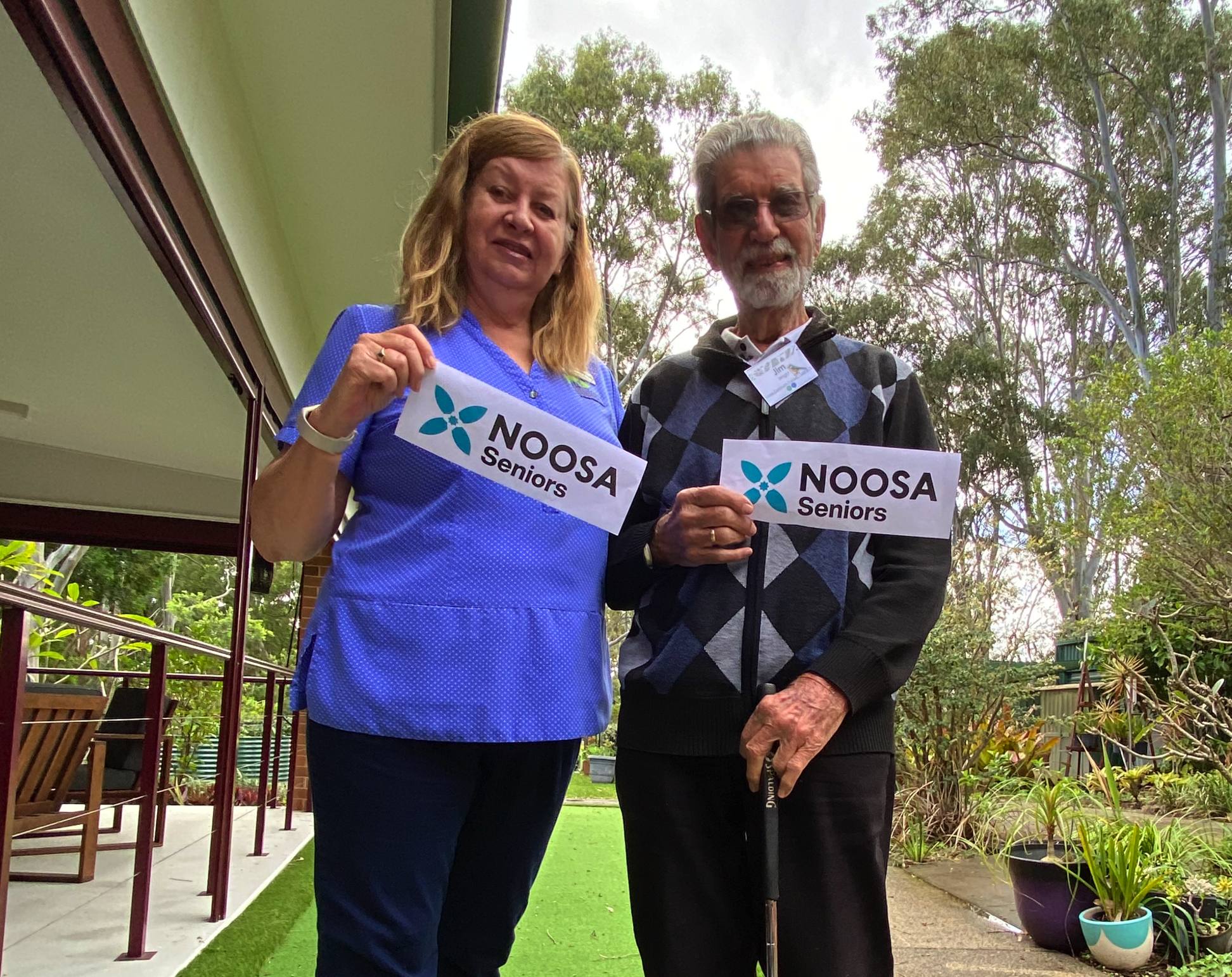 Support group changes name
Noosa Community Support is changing its name and its brand, but the level of service and care for Noosa Seniors will remain the same.
The new name will be Noosa Seniors, which comes into effect on August 14 this year.
As the hub to support seniors, it has operated under the name of Noosa Community Support since 2015, but the name change is to better reflect who the group provides its core support and services to.
Noosa Seniors coordinator, Justin Morgan, said the change aimed to heighten awareness of the organisation's primary purpose.
"We exist to provide a way to connect with and support our seniors in the Noosa Shire to be active and lead independent lives," he said.
Noosa Seniors operates under the management of Noosa Council and the organisation strives to support seniors to lead an independent, active and fulfilling life. It will continue to provide in-home care in the form of personal care, support with shopping and cleaning, provide appropriate group activities that keep seniors connected, home maintenance and modifications, podiatry services and transport to attend medical appointments.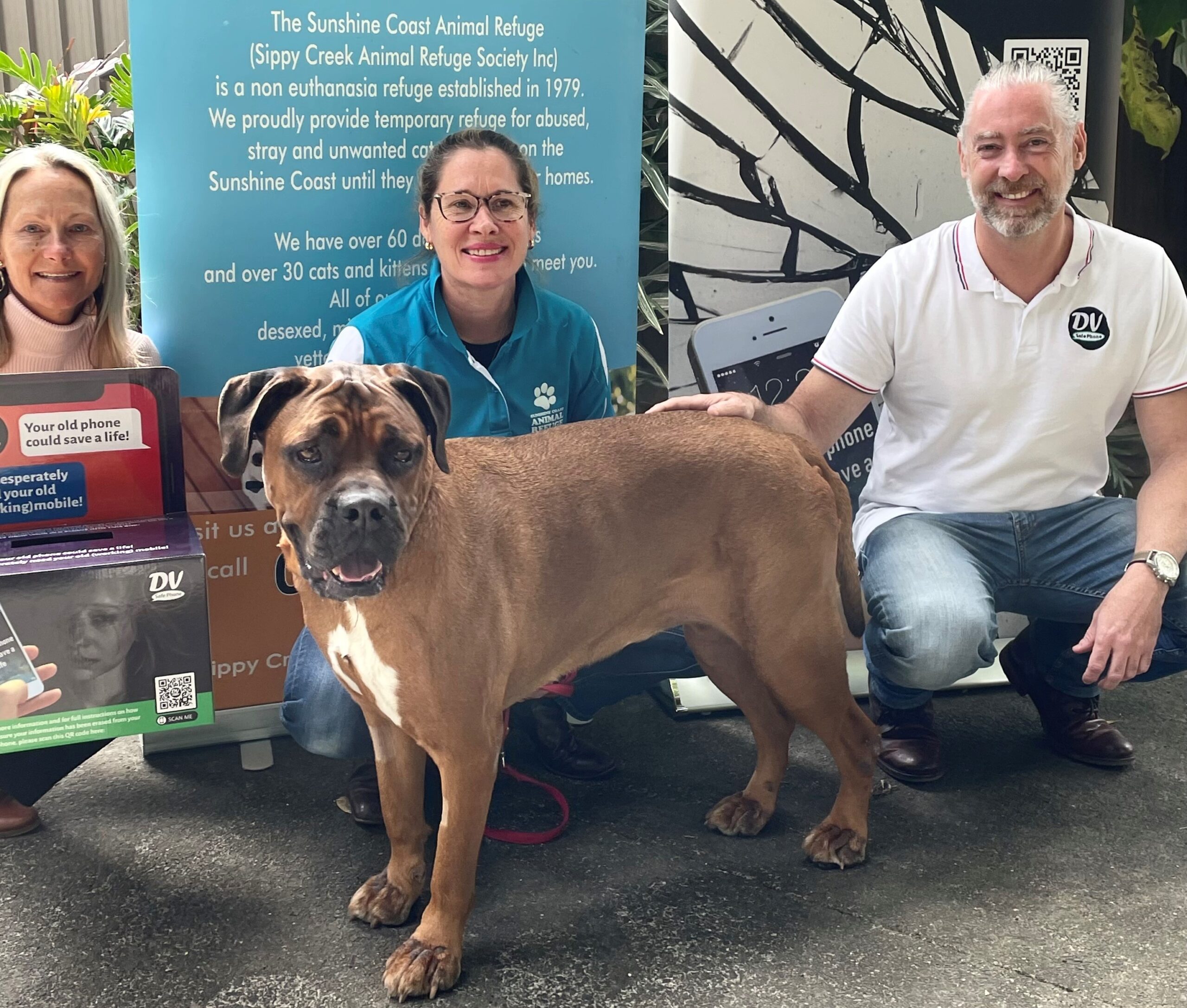 Animal and human welfare boost
Sunshine Coast Animal Refuge (SCARS) has announced a collaboration with philanthropist Neil Badcock, from the Badcock Foundation, that acknowledges the interconnectedness between domestic violence, animal abuse and the wellbeing of individuals and families.
This partnership aims to support SCARS' animal welfare mission and amplify the call to action of DV Safe Phone, an organisation providing mobile phones to victims of violence, ensuring their safety and connection to vital resources.
"We are proud to support SCARS and DV Safe Phone in their crucial missions. Recognising the value of animal companionship and the sanctuary they provide for those in need, we aim to make a positive impact on the lives of both humans and animals," Mr Badcock said.
SCARS will help DV Safe Phones initially by becoming a drop-off point for phones and looks ahead to being able to develop programs to support animals caught in crisis situations.
Old working mobile phones can be dropped off at SCARS at 28 Sippy Creek Road, Tanawha, from Tuesdays to Sundays, 10am-5pm.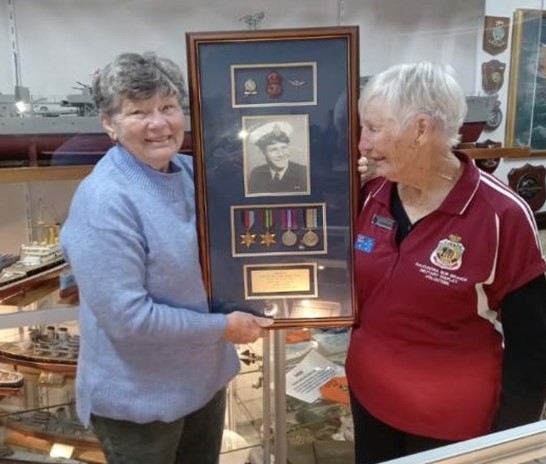 Reunited with war medals
Moffat Beach resident Yvonne Rose was recently reunited with her father's medals from World War II.
Ms Rose saw the medals of Petty Officer Lewis Anwyl Cleeve (RAN) on display at the Caloundra RSL Museum.
It had been 14 years since she has seen her father's medals.
She said they were donated somewhere on the Sunshine Coast, and the location had remained a mystery.
But she was delighted to see them again when she was showing her former foreign exchange student the displays at the museum.
She was overjoyed with emotion, upon discovering her own father's medals under the larger framed ones.
She said she was happy to keep her father's medals on display for all to view.
Winners announced for training awards
Winners have been announced for the North Coast Queensland Training Awards, which showcases great work in vocational education and training, with categories for apprentices, trainees, vocational students, teachers and trainers, as well as training providers and employers.
Among the 11 winners were Jackson McIvor (Buddina), who won the Hauenschild Apprentice of the Year.
Dana Whiston, a proud Gooreng Gooreng woman from Caloundra, was declared the winner in two categories: Vocational Student of the Year and Aboriginal and Torres Strait Islander Student of the Year.
The regional winners were announced at an event at the Events Centre in Caloundra.
State Member for Caloundra Jason Hunt congratulated them.
"We have many high-achievers in our wonderful community and this year's North Coast regional Queensland Training Awards highlights that," he said.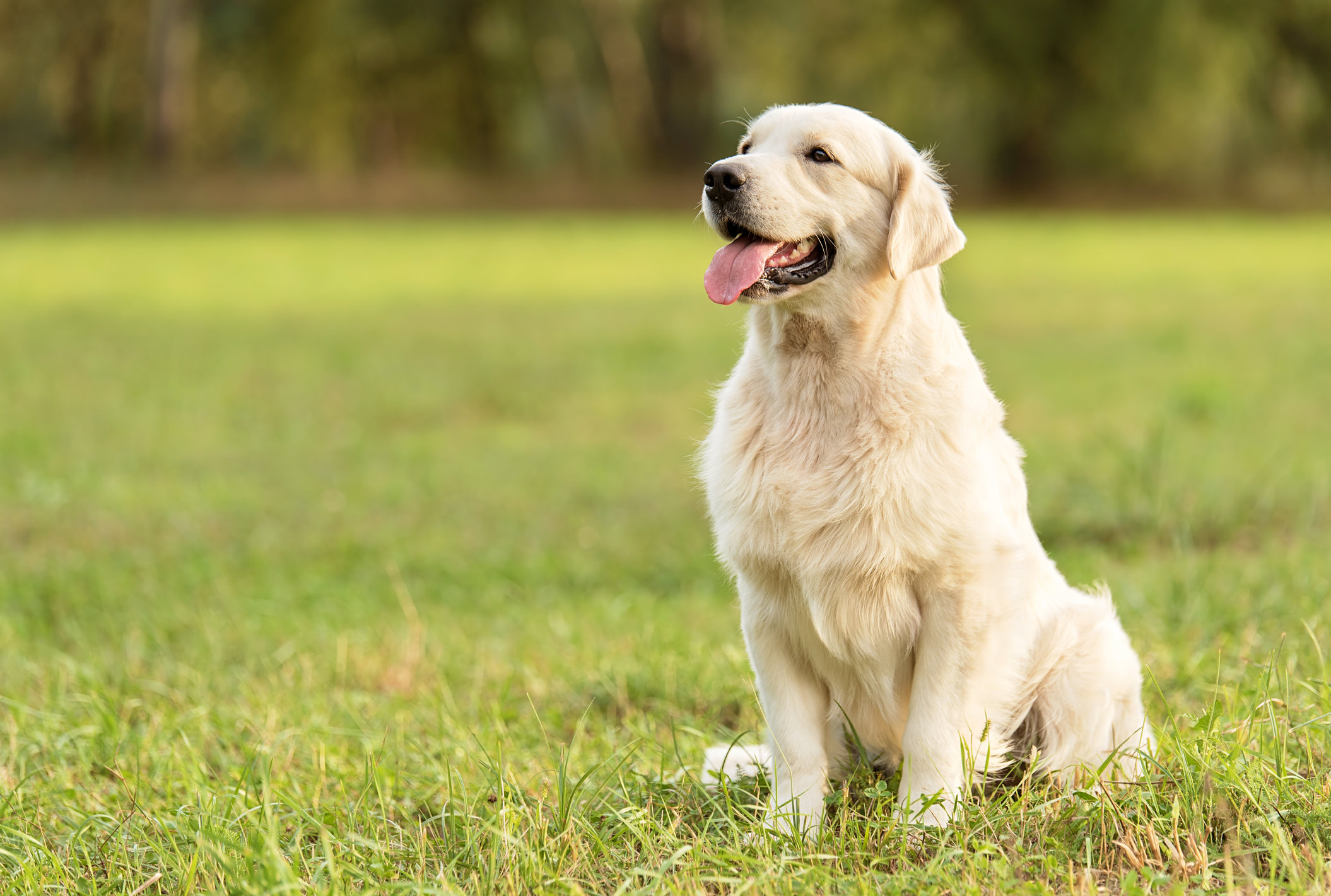 SmartPups unleashes Paws Campaign
SmartPups, a leading organisation dedicated to enhancing the lives of individuals with disabilities, is excited to launch its Paws Campaign in August.
The initiative aims to generate funding to place much-needed assistance dogs with clients across Australia, fostering independence and improving the quality of life for those in need.
For a nominal donation of $2, participants can purchase an in-store or virtual 'paw' to contribute to the training and placement of highly-skilled assistance dogs with deserving clients. 'Paws' can be purchased at 27 IGA stores across Queensland or via SmartPups. As each 'paw' is sold, the IGA store or SmartPups will display the names of generous donors.
The campaign aligns with SmartPups' core mission to provide professionally trained assistance dogs to people living with various disabilities, including mobility challenges, autism, and other special needs. These four-legged companions act as supportive partners, helping their clients navigate daily tasks and fostering newfound independence and confidence.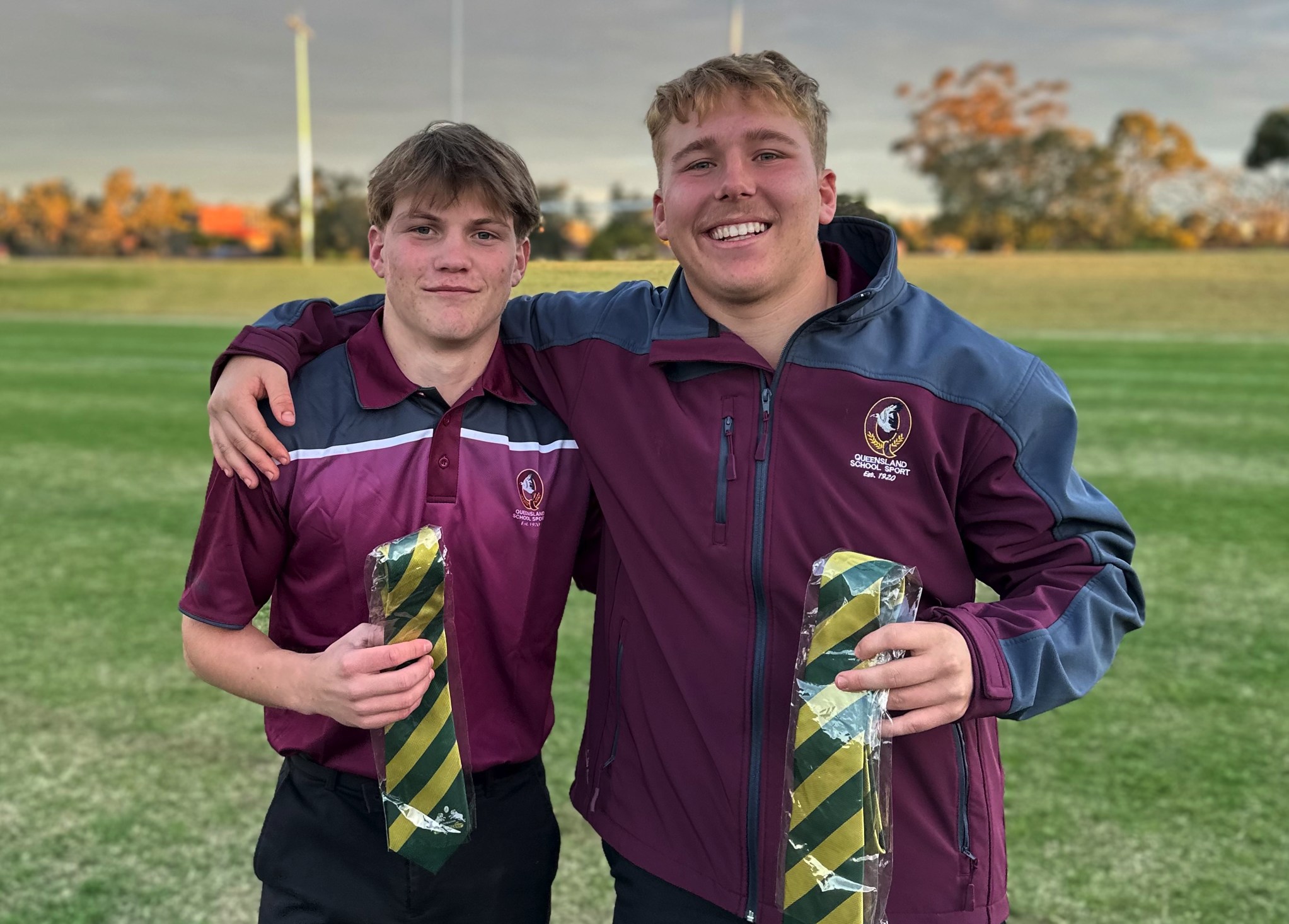 Schoolboys rugby union honours
A handful of dedicated rugby union players from Sunshine Coast schools have been included in national teams.
Finn Lawson (Mountain Creek State High) was selected in the Australian Schoolboys team to collide with Tonga in Australia in September, after a strong performance for Queensland at the Australian Schools Rugby Championships held in Sydney during the recent school holidays.
Meanwhile, four boys were picked in the Australian Barbarians schoolboys squad.
Josh Barlow and Jimmy Jackson (Sunshine Coast Grammar) Saxon Thompson (Good Shepherd Lutheran) and Kye Porter (St Andrew's Anglican) were picked in the line-up, which will also clash with a Tonga representative team.
Grammar issued a press release lauding Josh and Jimmy's "immense talent and unwavering determination".
"The road to the national team demands years of hard work, disciplined training and dedication to honing their skills," the school said.
"Their journey inspires our younger Grammar players and reinforces that success is attainable through perseverance and commitment."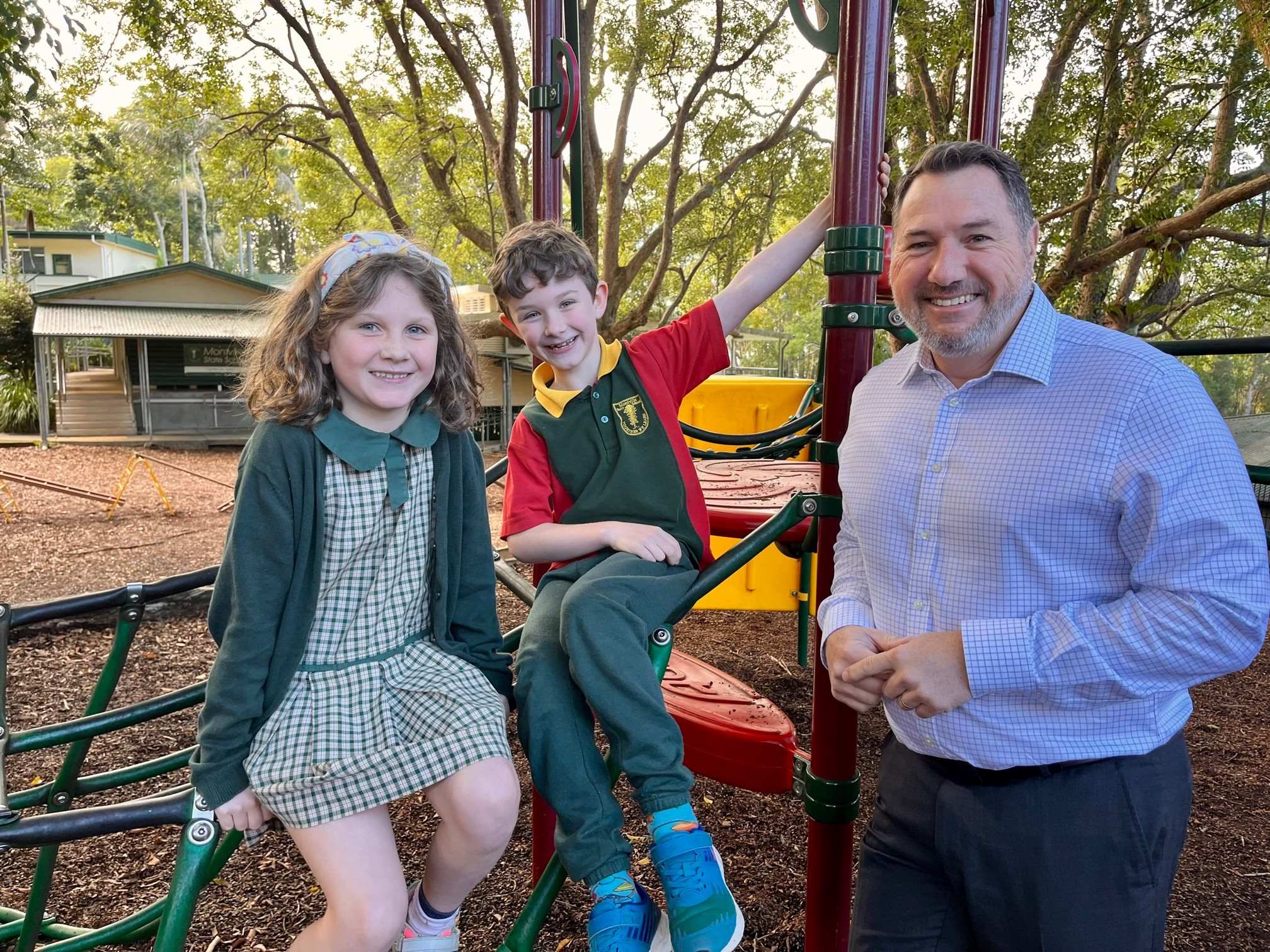 Playground upgrade
Students and staff of Montville State School are celebrating after the announcement that they would be receiving significant funding to upgrade their playground.
The school has been granted $453,757 under the 2023-24 Schools Subsidy Scheme to renovate and improve their playground and outdoor area.
"I recently popped into the school and met grade three students Rosie and Danny to hear their thoughts on the news," Member for Glass House Andrew Powell said.
"They were very excited about the possibilities and eagerly shared their dreams for bigger and better play equipment. Fortunately, I know principal Adam Montgomery is keen to hear from the students and the parents on their ideas for the area.
"The school has been furiously fundraising and will be chipping in more than $100,000 themselves. Combined, the funds will also allow them to address some longstanding drainage issues on the site of the playground."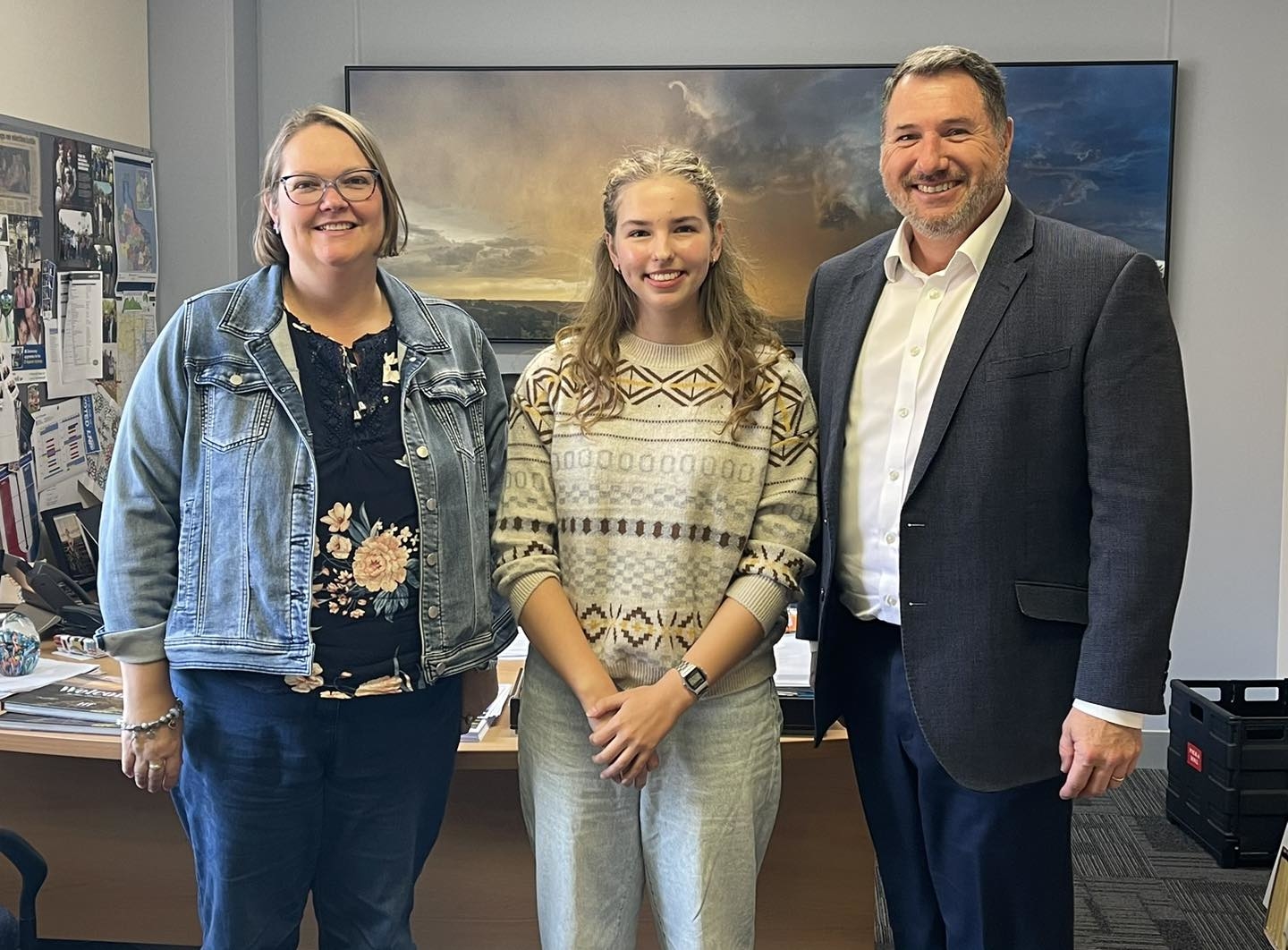 Newton legacy lives on with student
A bursary named in honour of a hinterland community champion has been provided to a student of Beerwah State High School.
The Joyce Newton OAM Memorial Bursary, named in honour of the former high school teacher who died in 2018, was granted to Nikita Emhofer.
Nikita impressed both Member for Glass House Andrew Powell and the late Mrs Newton's daughter, Jen Tunley, via her application and interview.
Kelly Schofield from Maleny State High School and Nina Taylor from St Columban's College received runners-up prizes.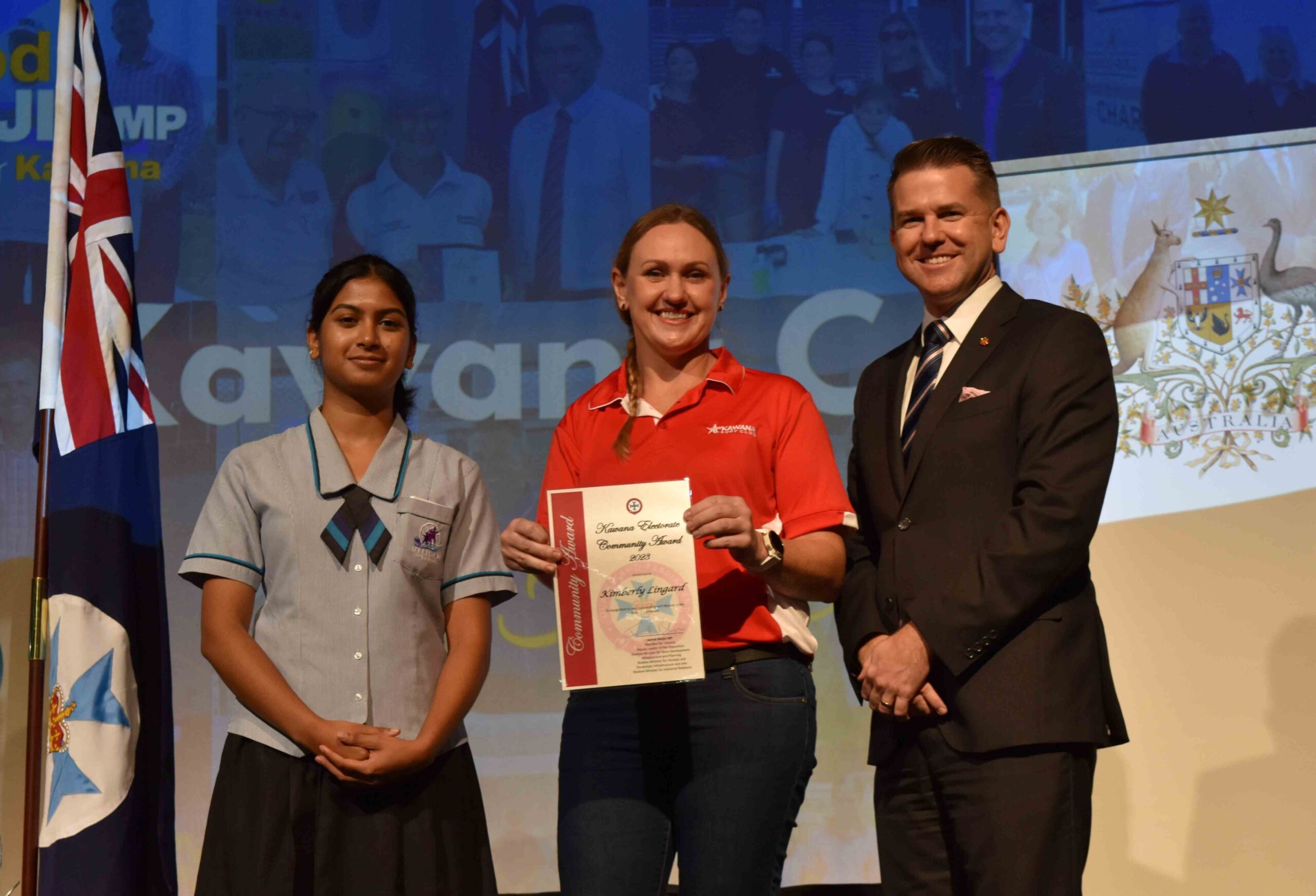 Life saving club member acknowledged with award
Kawana Surf Life Saving Club volunteer Kimberly Lingard has been recognised at the annual Kawana Electorate Community Awards.
"It's an incredible feeling to do something for our locals and we're always looking for volunteers to join us. I'm grateful because this award has given me a voice to encourage others," she said.
Presented by MP Jarrod Bleijie, the awards celebrate outstanding community service, honouring hundreds of hard-working volunteers from the arts, community and social causes, and the environmental sector.
Nature crafts at forest festival
A unique forest festival will be held on the Sunshine Coast next month, to coincide with National Science Week.
Visitors to the Healthy Forests = Healthy Us family activity day will be able to bushwalk with a local, create artworks with nature, apply futures thinking to tricky problems, learn to do forest bathing and house some native frogs.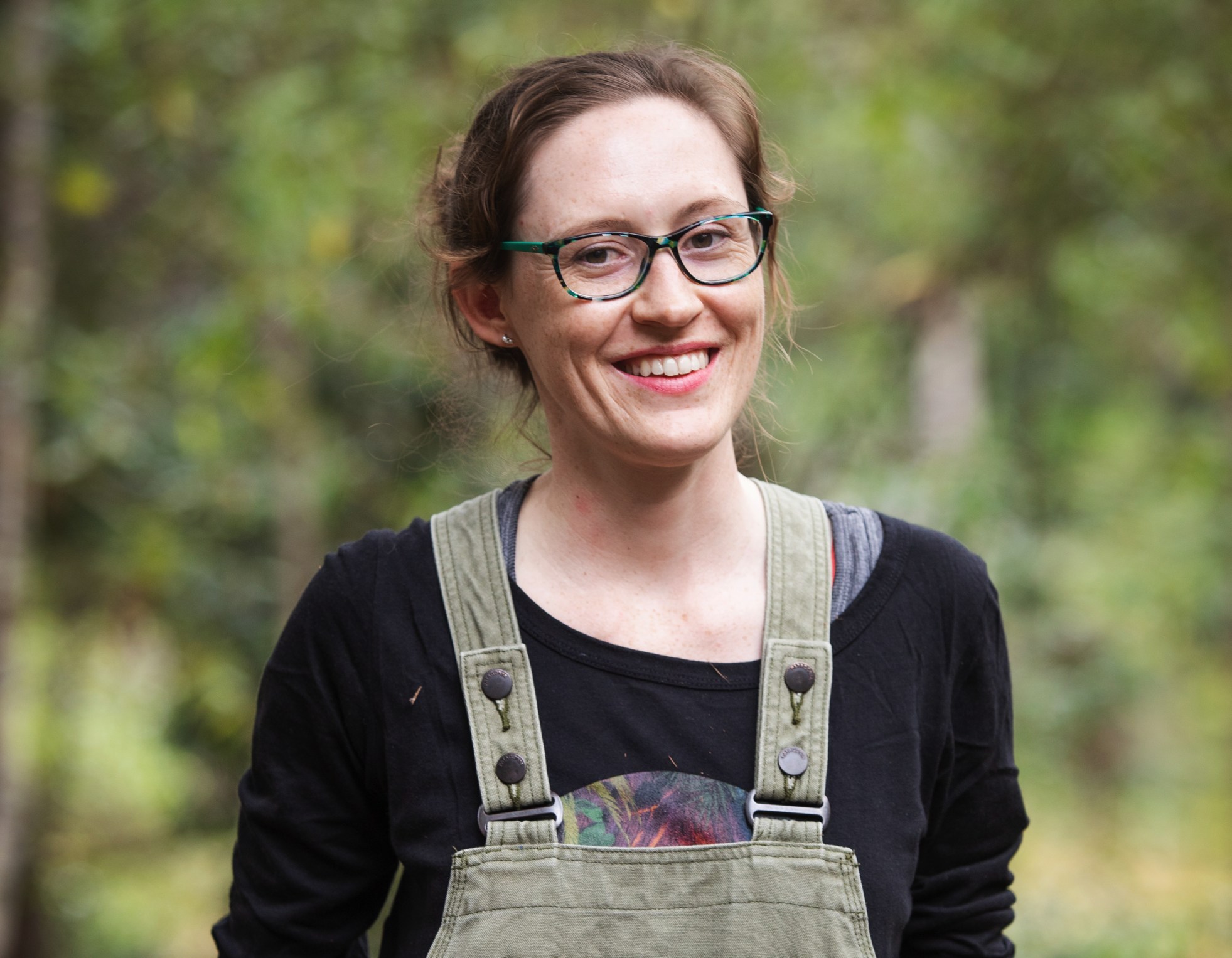 The event, to be held at EJ Foote War Memorial Sanctuary on Sunday, August 20 (11am to 3pm), will celebrate the interrelationships between human and forest health for this year's National Science Week.
Event coordinator and nature connection guide Jay Ridgewell said it would be a distinctive event.
"This is a unique forest festival where our community will try outdoor workshops provided by local organisations – learning about local ecology, conservation and public health through guided bushwalks, creative arts, and problem solving activities."
'Mozart and more' concert beckons
The Sunshine Coast Choral Society will present a much-anticipated concert at Maroochydore in September.
'Mozart and more' is a mix of three different musical performances.
The concert will open with the Sunshine Coast Symphonia playing the overture from Mozart's favourite opera, The Magic Flute. This will be followed by English composer Ralph Vaughan William's Five Mystical Songs, with an ethereal quality.
Mozart's Mass in C Minor is expected to be the highlight, when it is performed for the first time on the Sunshine Coast.
The concert will feature The Sunshine Coast Sinfonia and soprano Judit Molnar, soprano Vanessa West, tenor Kim Kirkman, with Leon Warnock and conducted by Lincoln Scott.
It will be held at Stella Maris Primary School on Sunday, September 3, from 2pm.
Tickets are $38 for adults, $30 for concession holders and groups of eight or more are $25 per person, via Trybooking from July 15, or at the door.
Seniors' friendship group reaches out
If you're in your senior years and feeling a little isolated and lonely, the Friends for Friends group may be able to help.
And you just might get a boost to your health and wellbeing as well.
The group meets every Friday from 1pm to 3.30pm at the CCSA Hall in Nutley Street, Caloundra.
To join or for more information, contact Berneice on 0403 131 586 or Colleen on 0438 924 366.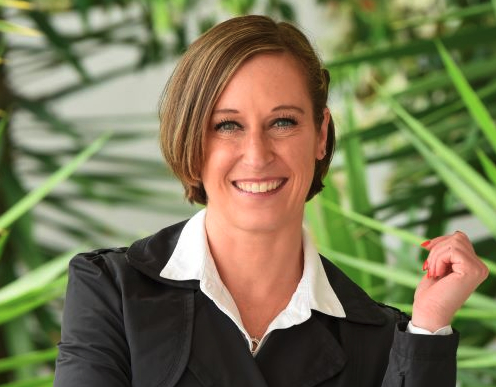 Writer named as finalist in national awards
Sunshine Coast writer Sabrina Rogers-Anderson has been named as a finalist for the AusMumpreneur Awards, in the Overcoming the Odds category.
After weathering two years of breast cancer treatment, a simultaneous marriage breakdown, becoming a single mum to three young girls and supporting her own mum through a life-changing stroke, Ms Rogers-Anderson has grown her freelance writing business by about 50 per cent during the past year.
"Through all the challenges I faced, my business was my lifeline," she said.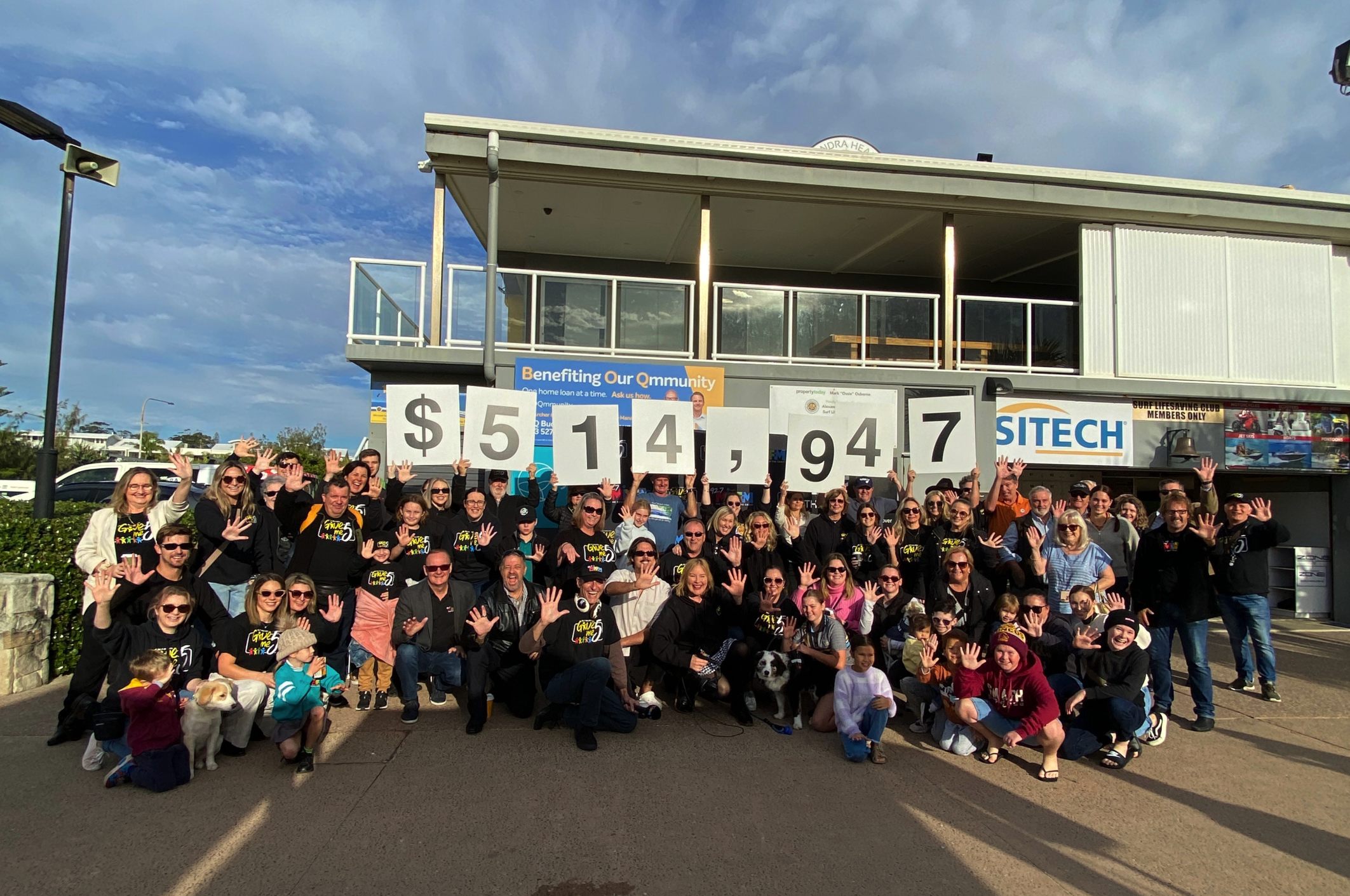 Fundraising campaign reaches $7m
92.7 MIX FM's Give Me 5 for Kids appeal has raised more than $7m during the past 20 years, after almost $515,000 was raised at last month's edition.
Breakfast Announcer Mark Darin said it was an outstanding milestone.
"We're pretty stoked," he said. "That's a lot of MIX barbecues."
The funds will support the growing health needs of local patients and families with equipment for the Child Continence Service, Equipment for Birth, the continuation of the Clown Doctor Service, the Calm Fairies and the Delta Therapy Dog.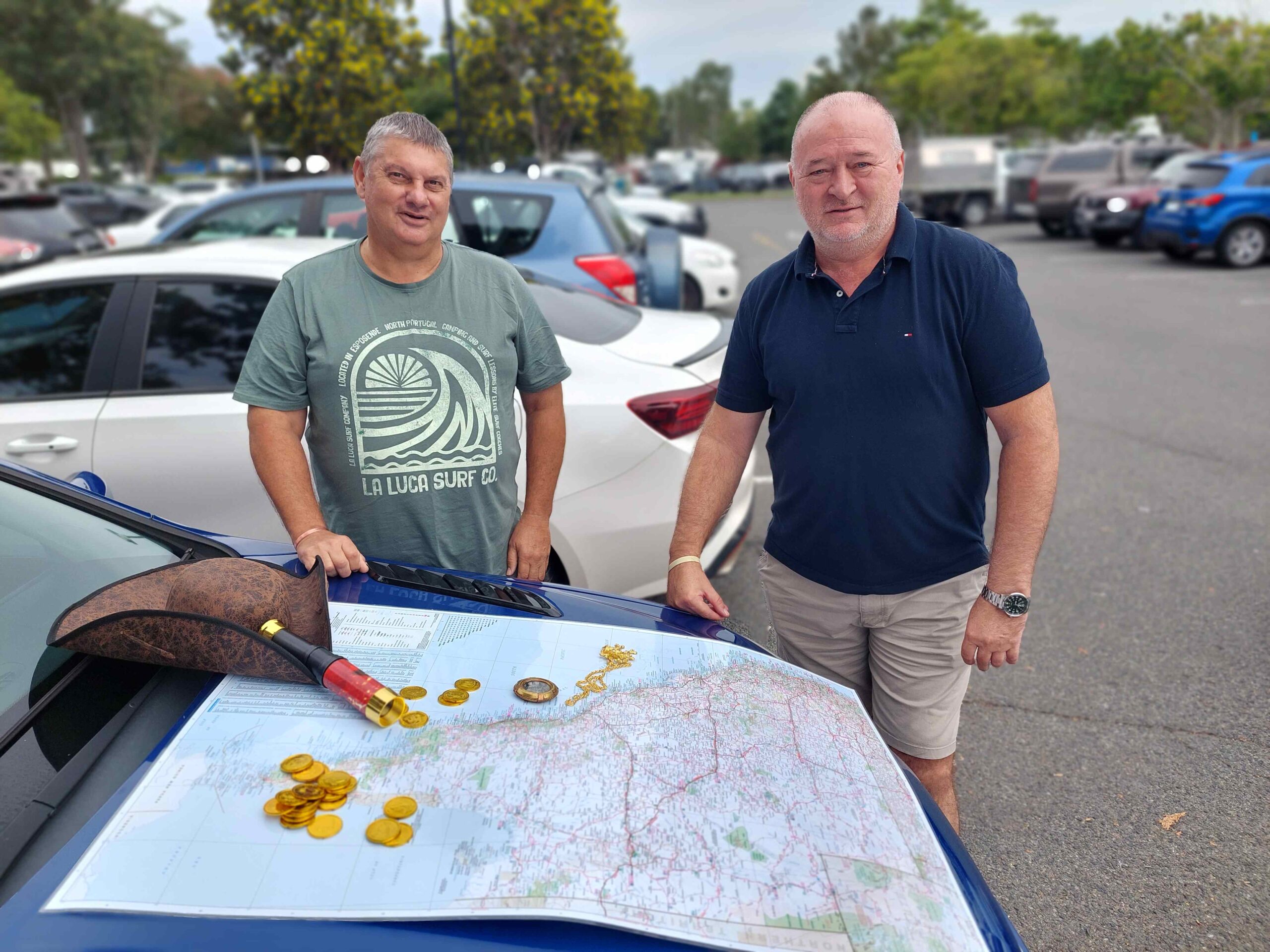 'Buc-car-neers' set sail
A group of car enthusiasts known as the Buc-car-neers have ventured on their own pirate adventure to help raise funds for Talk Like a Pirate Day.
The major fundraiser for Childhood Cancer Support, Talk Like a Pirate Day is on September 19 and raises awareness and much-needed funds for families needing short-term and long-term accommodation, as well as patient transport services and psychological and emotional support when they must travel for life-saving cancer treatment.
Throughout the first week in July, the Buc-car-neers 'sailed' more than 1600km from Nanango, through St George, Stanthrope, Chinchilla and Maroochydore.
The group far exceeded their goal of $10,000, raising more than $12,000 for the charity.
"We are very honoured to have all the Buc-car-neers getting involved this year and help us raise vital funds for our regional families," Childhood Cancer Support general manager Helen Crew said.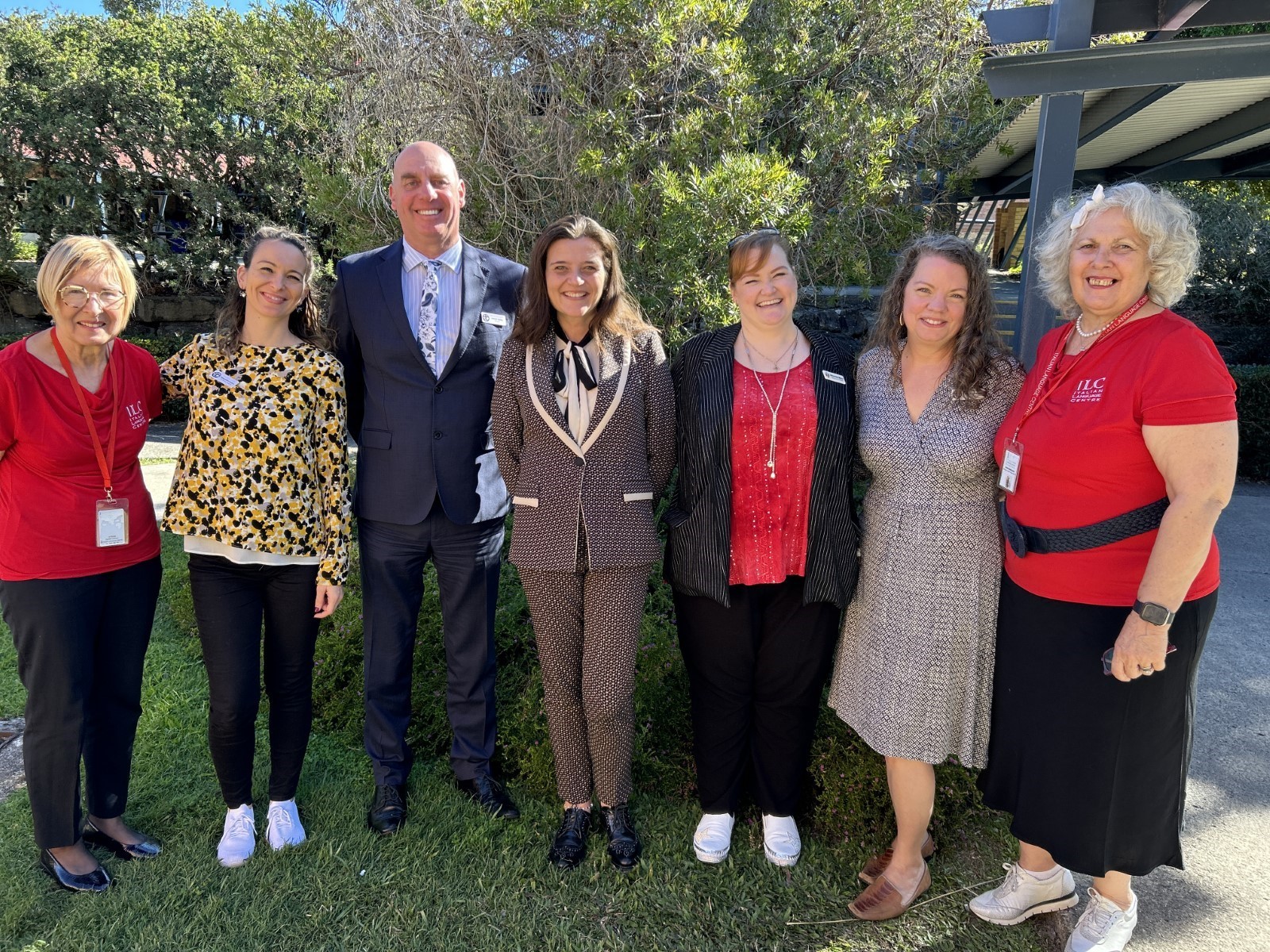 Nurse shares story of upbringing in Kenya
A clinical nurse with the Sunshine Coast Mental Health Service has published a book that explores her upbringing and the taboos that children endured, and continue to endure, in Kenya.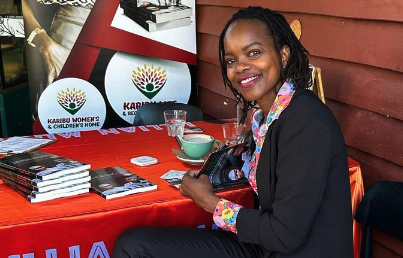 Lillian Muchiri's book Looking Back To Move Forward was inspired by her early life, when she saw children and women experience hardship.
Ms Muchiri, who moved to Australia 15 years ago and earned a masters degree at the University of Queensland, encouraged others not to give up in life.
She has purchased a two-acre block of land in her village to give back to women and children.
Journey into time
Inspired by the music of Pink Floyd, The Moody Blues, Simon and Garfunkel, Cat Stevens and Leonard Cohen, this 24-song rock opera will take members of the audience on an interstellar journey through space, time and within themselves.
Composer and arranger Dick Whittington wrote the opera in 1981 and it had been "languishing in drawers, gathering dust since then".
All ticket sales will go to the Katie Rose Cottage Hospice and the Salvation Army.
The event will be held at The J Theatre, Noosa Heads, on Thursday, August 10, from 7.30pm. Entry will be $39. For more information see TicketSearch Online.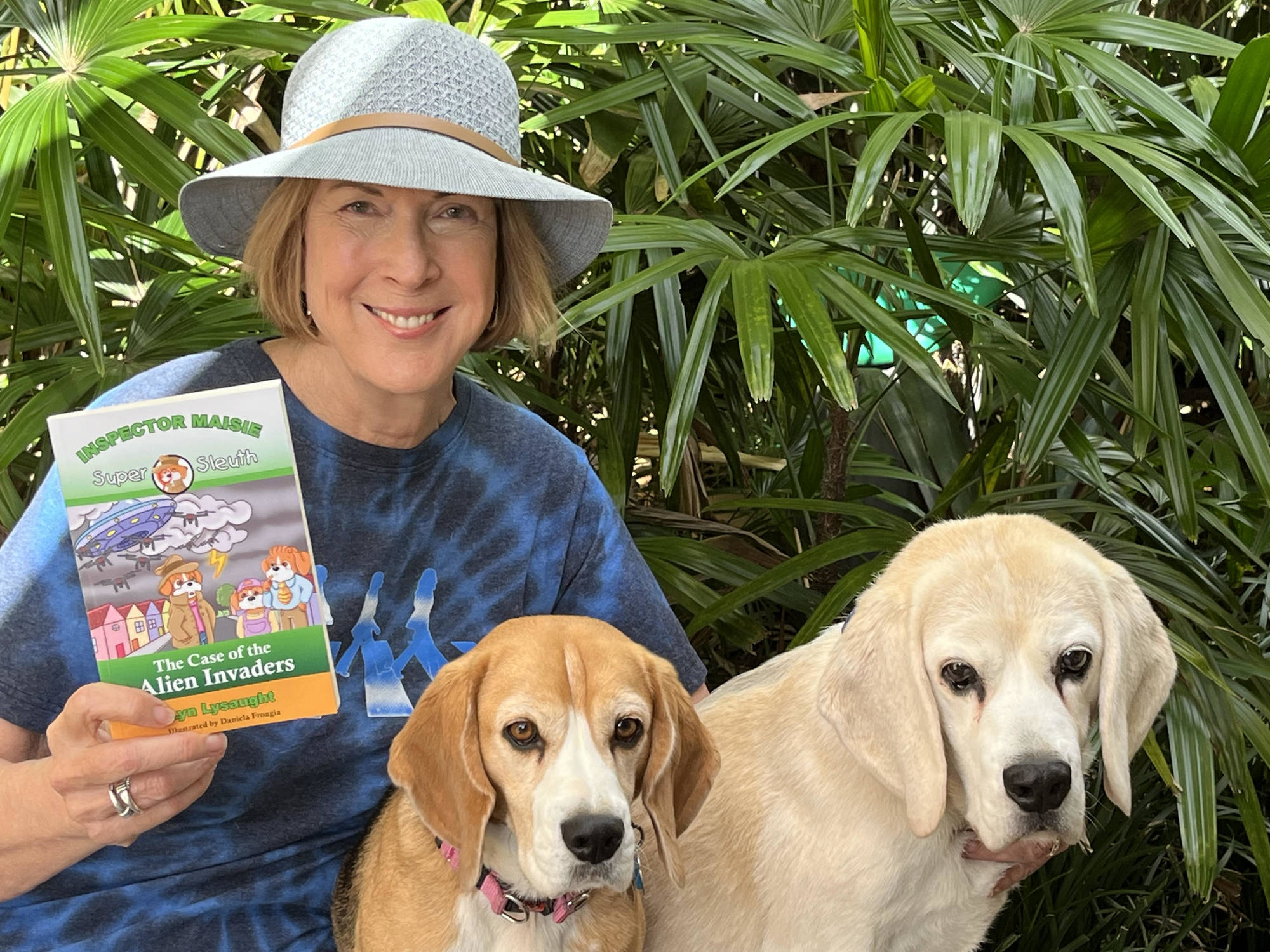 Beagles inspire author
A children's book author from Marcoola, whose love of beagles kickstarted her writing career, has just released her seventh book.
Lyn Lysaught's current pooches, Harris and Lucy, feature as characters in the latest Inspector Maisie chapter book: 'The Case of the Alien Invaders'.
The Inspector Maisie series is available from Harry Hartog Bookseller at Sunshine Plaza. The Maisie picture books can be found at Lindy Lou Books.
For older news see here.
Sunshine Coast News is committed to supporting community groups by helping to promote their events. As a completely free and independent news source, here's how you can help us continue that support. Please SUBSCRIBE to our daily news email by entering your name and email at the bottom of this article. We also encourage readers to FOLLOW us on Facebook and Instagram, and to READ and SHARE our articles with your friends, family and colleagues.