A family of refugees will be welcomed to the Sunshine Coast on Tuesday by a group of locals committed to resettling those in need.
As the world marks World Refugee Day, a family of eight from the Democratic Republic of the Congo will be welcomed with open arms by the Sunshine Coast Refugee Friendship Group.
The family, which has lived in a refugee camp in Kenya for the past 10 years, is relocating to the region through the federal government's Community Refugee Integration and Settlement Pilot program.
Under this pilot, groups of five or more ordinary Australians can sponsor a family that is referred by the UNHCR as refugees in urgent need of resettlement.
The program is run by Community Refugee Sponsorship Australia, a registered charity with DGR (deductible gift recipients) status.
The Sunshine Coast Refugee Friendship Group is a mix of Mudjimba and Coolum residents with one thing in common: they are horrified by the plight of refugees and want to do something that makes a difference.
Group member Andrew Merry said they were excited to welcome the family to the region.
"It's such a privilege to welcome this family, who has experienced so much uncertainty and trauma, to the beautiful Sunshine Coast and be part of their journey as they settle in here," he said via a CRSA media release.
"We're so excited to take positive, practical action to show the Australian community's spirit and generosity to this family, who is escaping a situation of conflict and insecurity that is hard for many of us to even imagine."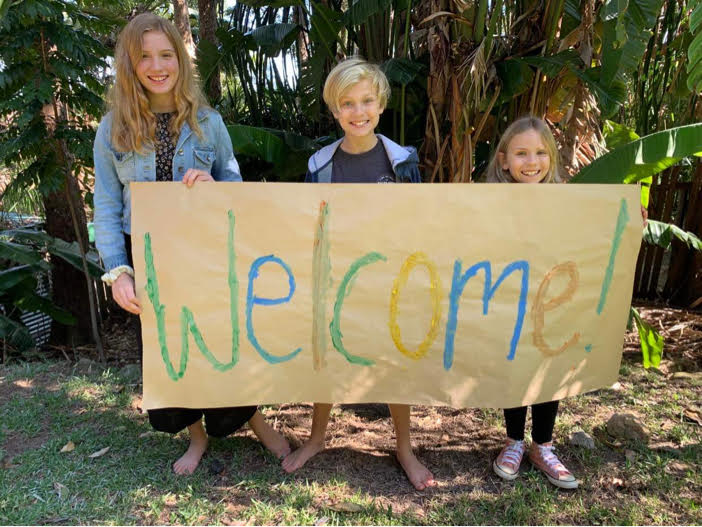 The group will support the family for their first 12 months on the Sunshine Coast.
This includes organising temporary accommodation, furniture and household goods, and helping to secure a long-term home after that.
In the first few weeks, they will help them open bank accounts, buy new clothes, navigate public transport, shop at the supermarket and apply for government services.
Over the next year, the group will help the family with whatever they need, whether it's finding jobs, learning English, understanding the education system, getting licences to drive or joining sports and activities.
The group will provide daily support for the family practically, emotionally and financially.
The group is also fundraising and seeking assistance from the community.
The Sunshine Coast Refugee Friendship Group is calling for support, to help them provide temporary accommodation, transport, temporary income support, essential goods on arrival and other basic needs. Donations are welcome at Shout.
The group's most critical need is a long-term rental property. If you or someone you know may be able to help us secure a home for this family, contact Andrew on 0409 609 181.
Do you have an opinion to share? Submit a Letter to the Editor at Sunshine Coast News via news@sunshinecoastnews.com.au. You must include your name and suburb.