Our eating habits have certainly changed during my 65 years on this planet.
Meat and three veg was a staple when I was growing up, a salad was maybe tomato, lettuce and onion, roast chicken was for special occasions but fish was a staple depending on how many bream the old man caught.
I remember when pizza became a thing.
Mum used to call it 'peesa' and I would try to correct her and even point out crooner Dean Martin called it pizza but she could not get her head or tongue around it and was very suspicious.
Same as Chinese food – I don't think I actually had any until I was old enough to drive as Mum was very suspicious of that too.
How times have changed.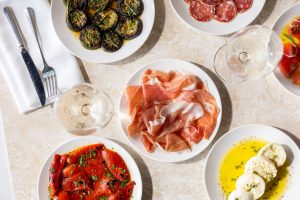 Getting back to the peesa, just recently fine food baron Tony Kelly and his gang opened up an Italian joint just up the road from me at Bokarina and it appears to be going gangbusters.
It's no surprise as locals have been waiting decades for something on the beach side of Nicklin Way to pop up.
It reminds me of another food baron, the late John Douglas, who also had the Midas touch.
Every time he opened a new joint the customers followed.
I would ask him what was on the new menu, he would always laugh and say "it all comes out of the same bucket, I just call it another name".
Like JD, the new mob seems to have the same gift – everywhere they go the locals come out.
It seems Tony Kelly has hovered between fine dining to burgers and everything in between and come up with a very successful model.
Help keep independent and fair Sunshine Coast news coming by subscribing to our free daily news feed. All it requires is your name and email. See SUBSCRIBE at the top of this article. 
I wonder what will be next for the new gang and I might have an idea for Tony and his team.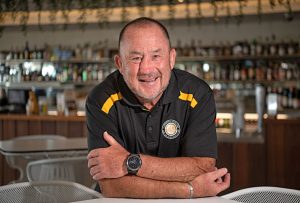 Back in the day fine diners would be teased with mouth-watering descriptions of truffles or risotto, where it was sourced, how hard it was to obtain, how rare and how lucky they were to be able enjoy it.
Maybe they could start a new chain of outlets and call it The Green Stuff – black-market lettuce and green vegetables because it is nearly impossible to buy them for anything like a reasonable price.
Back in the day meat and three veg seemed so boring, as did lettuce and tomato.
Now it's a delicacy, right up there with the theatre of a Tony Kelly outlet.
JD would be proud.
Ashley Robinson is a columnist with Sunshine Coast News and My Weekly Preview. His views are his own.