Meet the clever couple who have turned tasty treats into a sweet science.
The Pastry Lab at Caloundra blends the passions of husband-and-wife team Chris and Emily Scard into something unmatchable on the Sunshine Coast.
Chris is a chef who has trained with some of the biggest names in the yummy things game and Emily is a medical scientist.
Her background inspired the business title, and she works behind the scenes while looking after their toddler, Elliot.
With a modern, French fusion style, The Pastry Lab opened in 2020 and offers a unique spin on traditional favourites that are so popular they sell out in a hurry.
As well as delicious pastries, the café offers high tea and catering services, plus a no-waste initiative they call leftover boxes.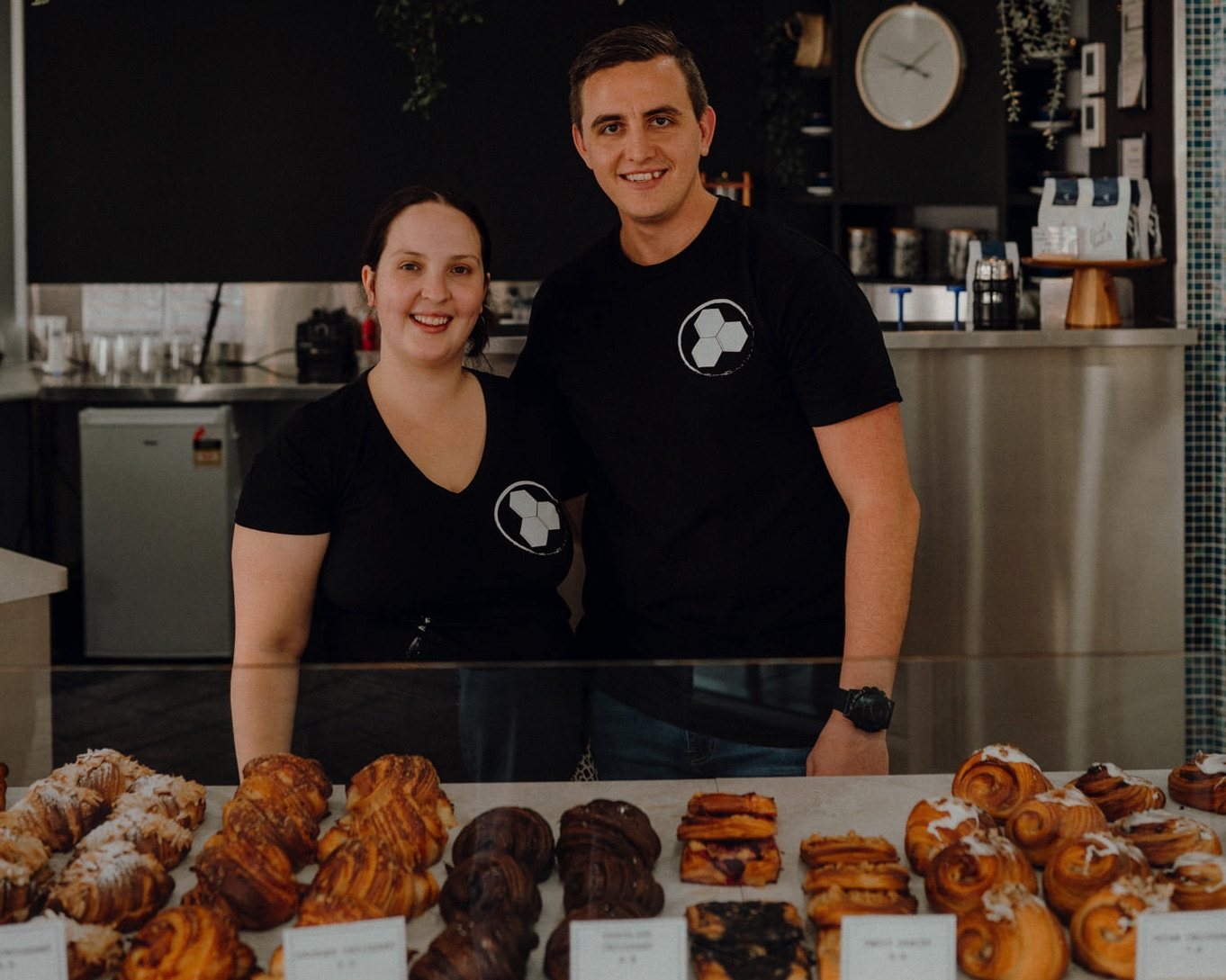 Chris, who heads the kitchen, grew up in Landsborough. He has 16 years' pastry experience after he trained under some of the best Australian, French and American pastry chefs.
This included a three-month program at Savour Chocolate and Patisserie School under the  "Queen of chocolate" Kirsten Tiballs.
Scroll down for more images of the Pastry Lab's treats
It was there he learned from the likes of industry names Paul Kennedy, Antonio Bachour and Cedric Grolet.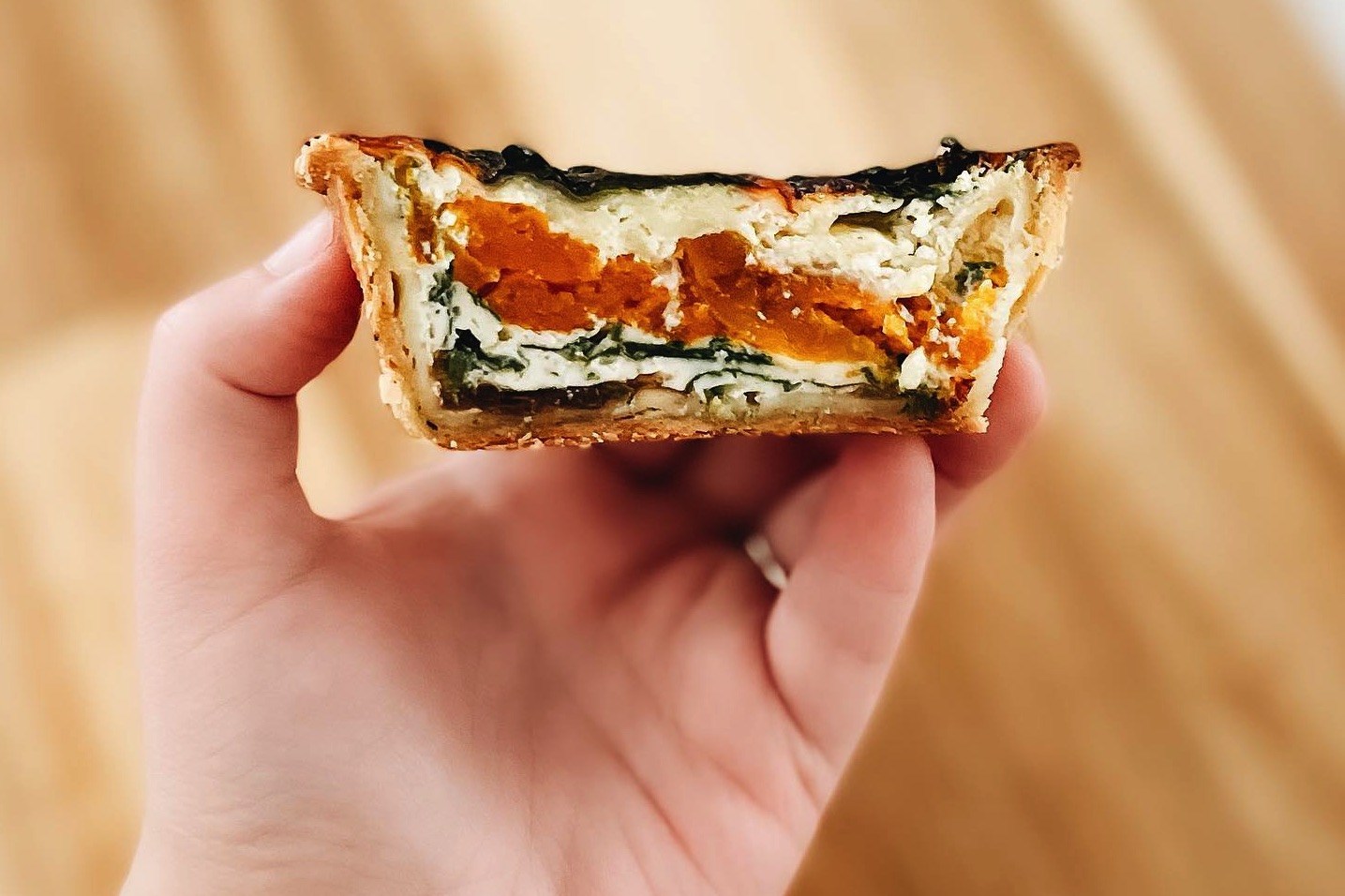 Emily told Sunshine Coast News she believed what made them so popular was their twist on pastry items and "non- traditionalist" ways.
"A lot of people say it takes them back to their holiday in Paris," she said.
"Although there are other patisseries around that sell similar things to what we do, we aren't French, so we aren't traditionalists.
"We do put a lot of Aussie spins onto products, allowing us to create flavours combinations that people may not have tried before."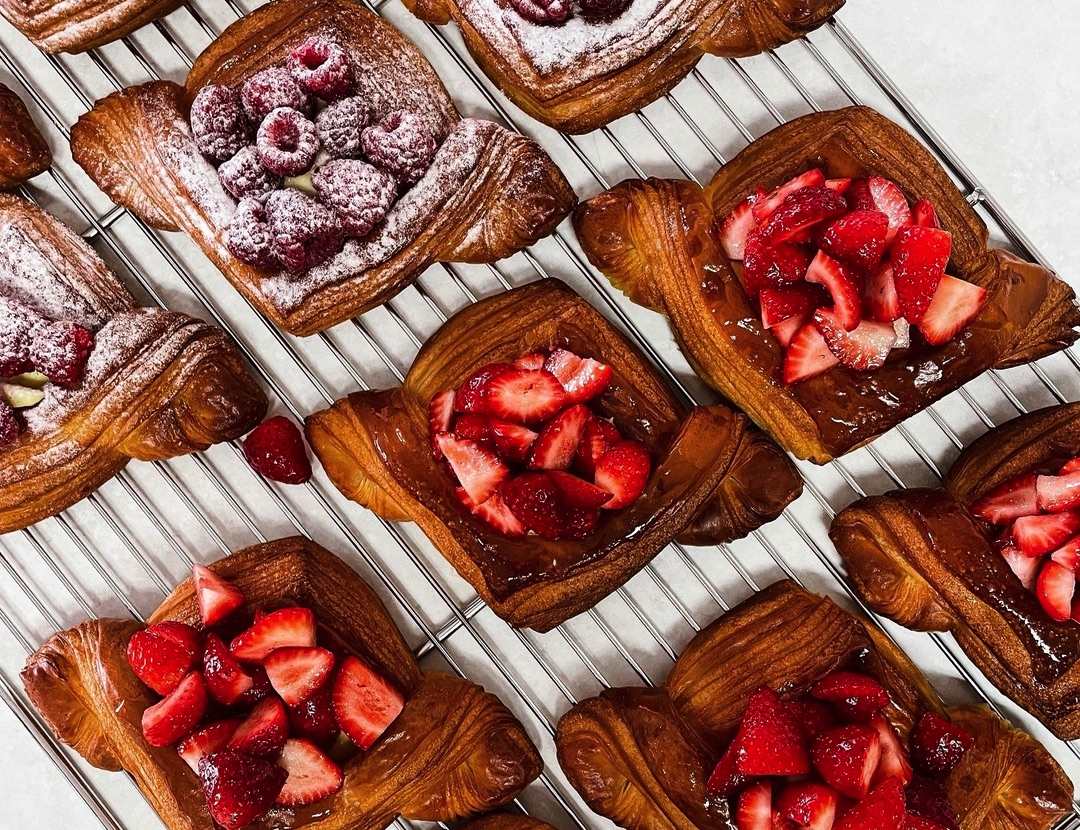 Emily said the process they used in the kitchen was different to traditional French styles, including the way Chris rolled his croissants.
"It's actually a technique he has adapted from his one-on-one time with Antonio Bachour, who is Puerto Rican and is based in the US.
"We also have exclusive use of Isigny Sainte-Mere butter on the Sunshine Coast, which lends to the unique taste profile."
In terms of best-selling products, Emily said they could hardly keep up with demand for cruffins, fruit Danishes and almond croissants.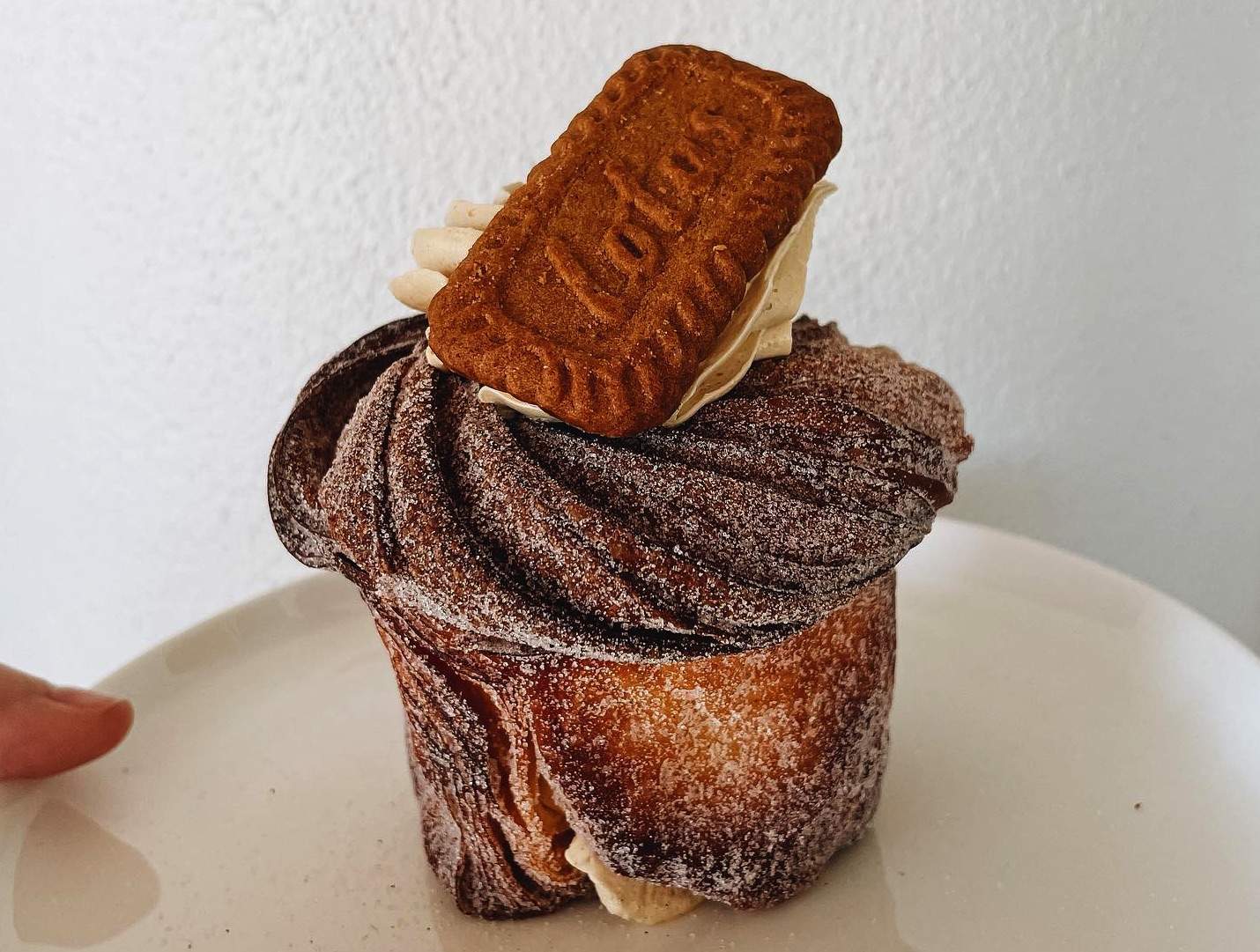 Emily said they had recently introduced a monthly flavour to give customers a chance to try new combinations.
There is also a selection of savoury pasties and quiches.
"The cruffins are a muffin made from croissant dough, filled like a donut and rolled in cinnamon sugar. People go crazy over them," she said.
"Our almond croissants are made from fresh almond cream, so no almond essence, and it also has a beautiful liquid centre, which is what sets it apart from the rest.
"Our fruit Danishes are generously topped with lots of different coloured fruits and they are popular in summer.
"We have also just introduced a croissant and cruffin of the month so we can cycle through some new flavours.
"We just had Biscoff buttercream and strawberry cheesecake for June and we have some fun ideas for July."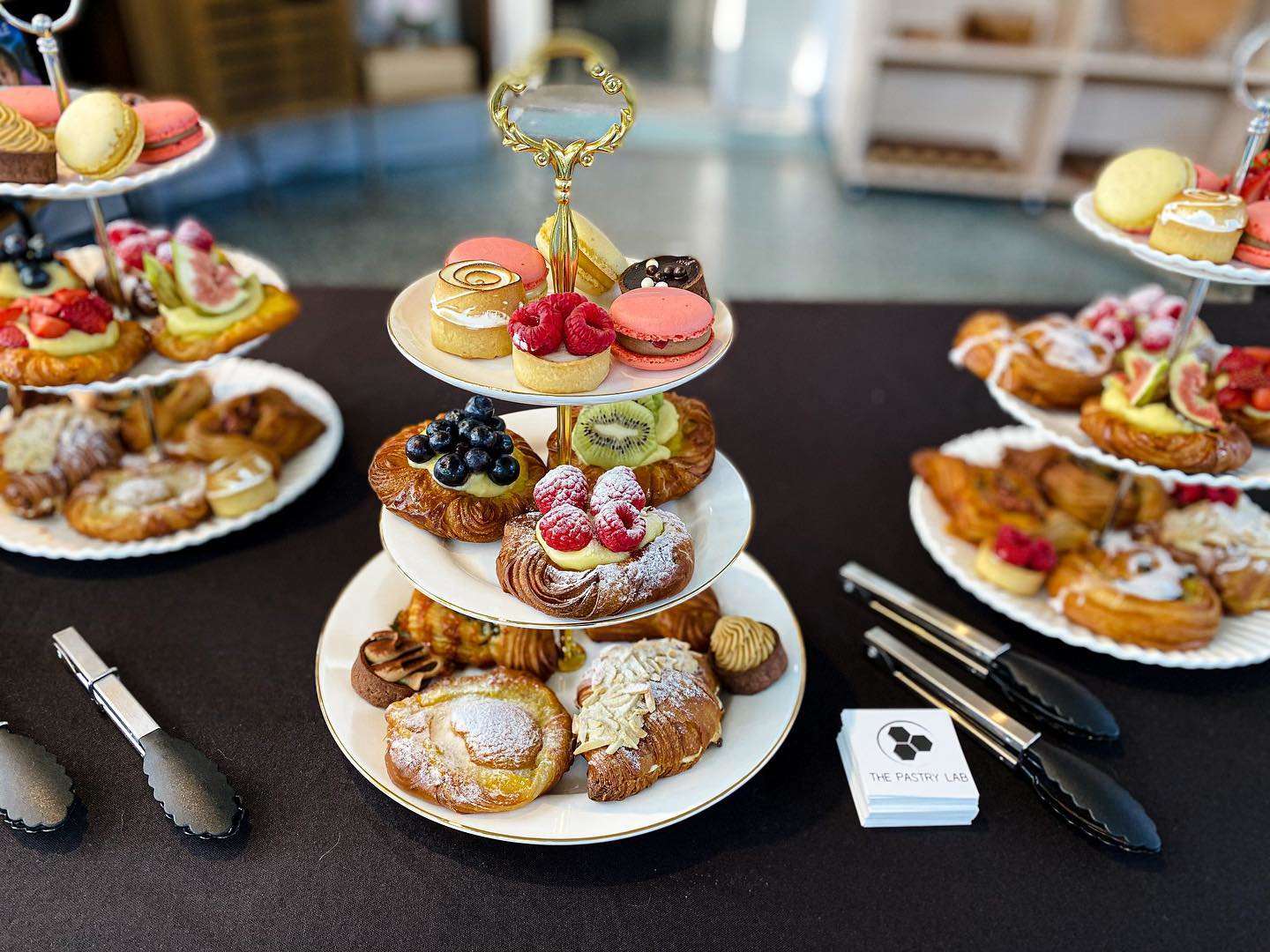 The Pastry Lab High Tea, from Wednesday to Saturday, has been a popular uptake and includes a selection of petit fours, savouries, mini scones plus bottomless barista-made coffee or tea.
Customers can also use an online ordering system for catering purposes or special events.
Help keep independent and fair Sunshine Coast news coming by subscribing to our free daily news feed. All it requires is your name and email. See SUBSCRIBE at the top of this article.
For the days when there is surplus stock, the company has come up with a clever solution called a leftover box.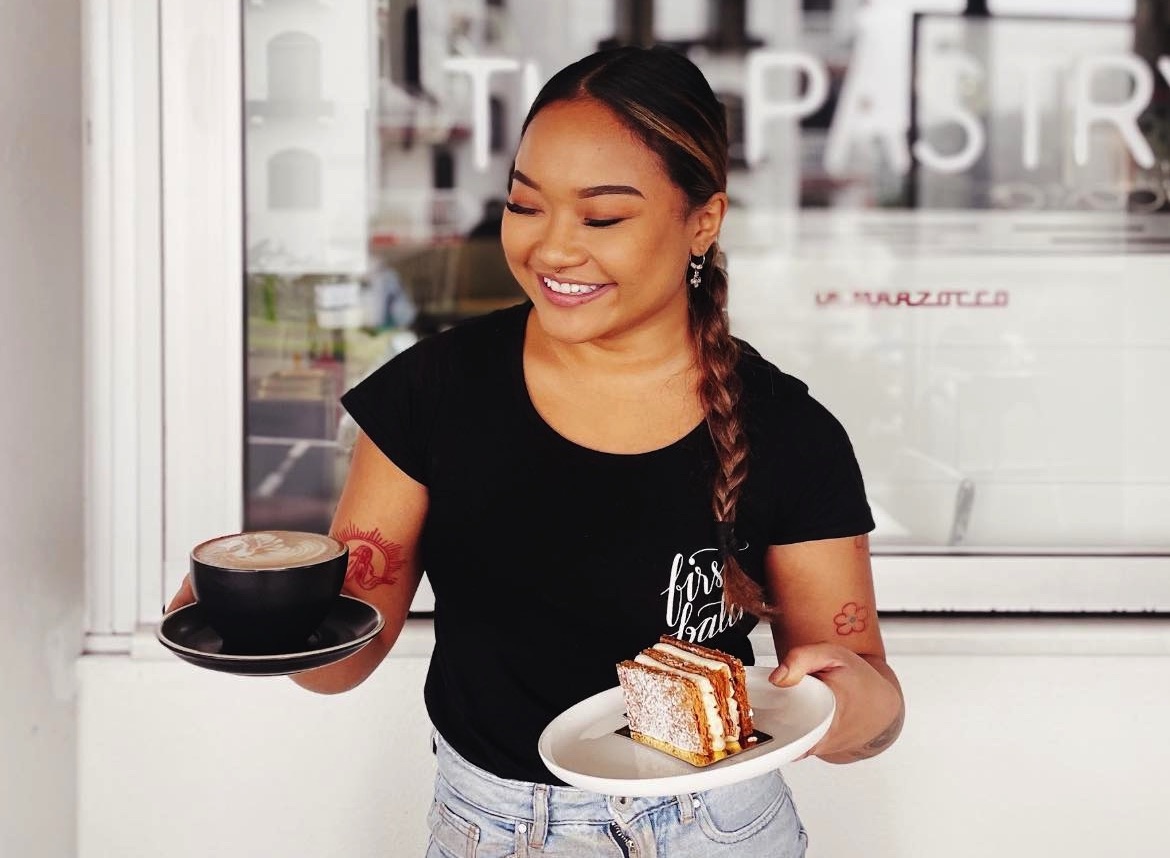 The boxes contain an assortment of whatever is left over on any given day and are usually booked out weeks in advance.
"This was an idea we came up with to help counter the massive amounts of waste most bakeries have," Emily said.
"It is really difficult trying to pick when you'll be busy and sometimes we overshoot it, sometimes we sell out and underestimate.
"To combat this, we offer up all our leftover pastries from the day for $20. We usually are booked up weeks in advance for this. It is very popular."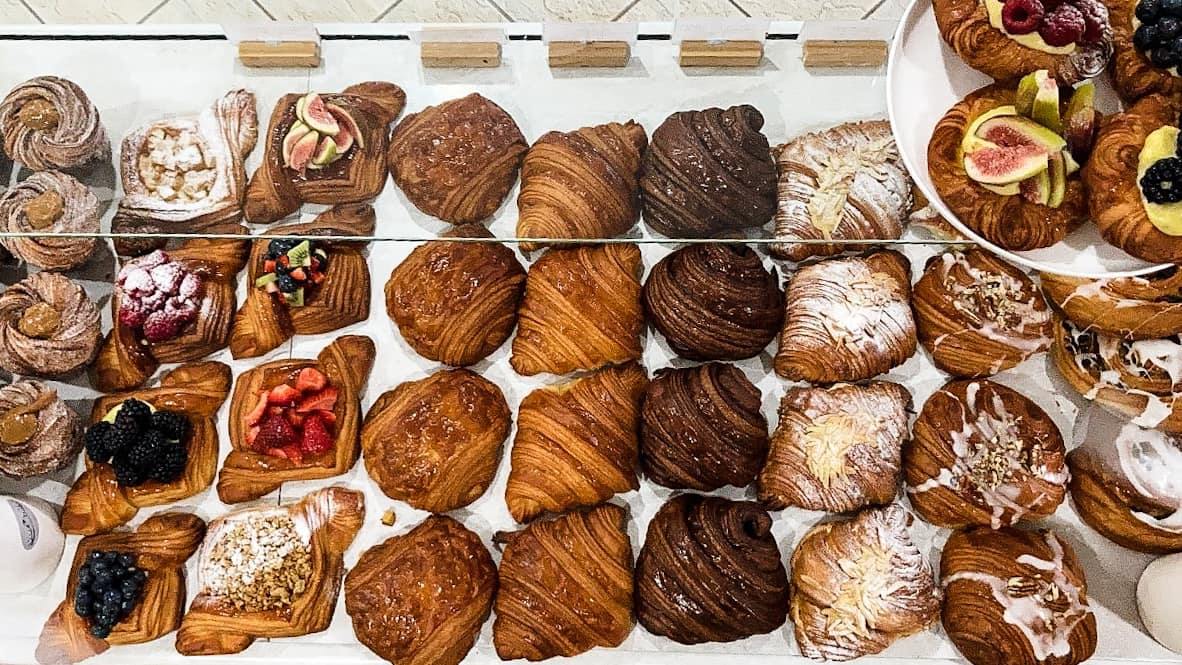 Emily said she was proud of how far they had come since opening, and for the support from customers and local businesses.
She said there were some expansion plans in the pipeline for The Pastry Lab and she was excited to reveal more once they were set in stone.
The Pastry Lab is open from 7am to 2pm, Tuesday to Sunday, at 2/80 Lower Gay Terrace, Caloundra. Visit The Pastry Lab.