The Sunshine Coast District Dog Squad is celebrating 50 years of police dog support to Queensland communities.
The police dogs were introduced to the Queensland Police Service in 1972.
The QPS quickly realised the value of the dogs and now the service has 15 dog squads, consisting of 86 dog teams.
The dog squad is a specialist service of the QPS, used to support and enhance frontline policing.
They work tirelessly to provide efficient and effective support in tactical first response.
The Sunshine Coast Dog Squad consists of six experienced and dedicated handlers and their police dogs.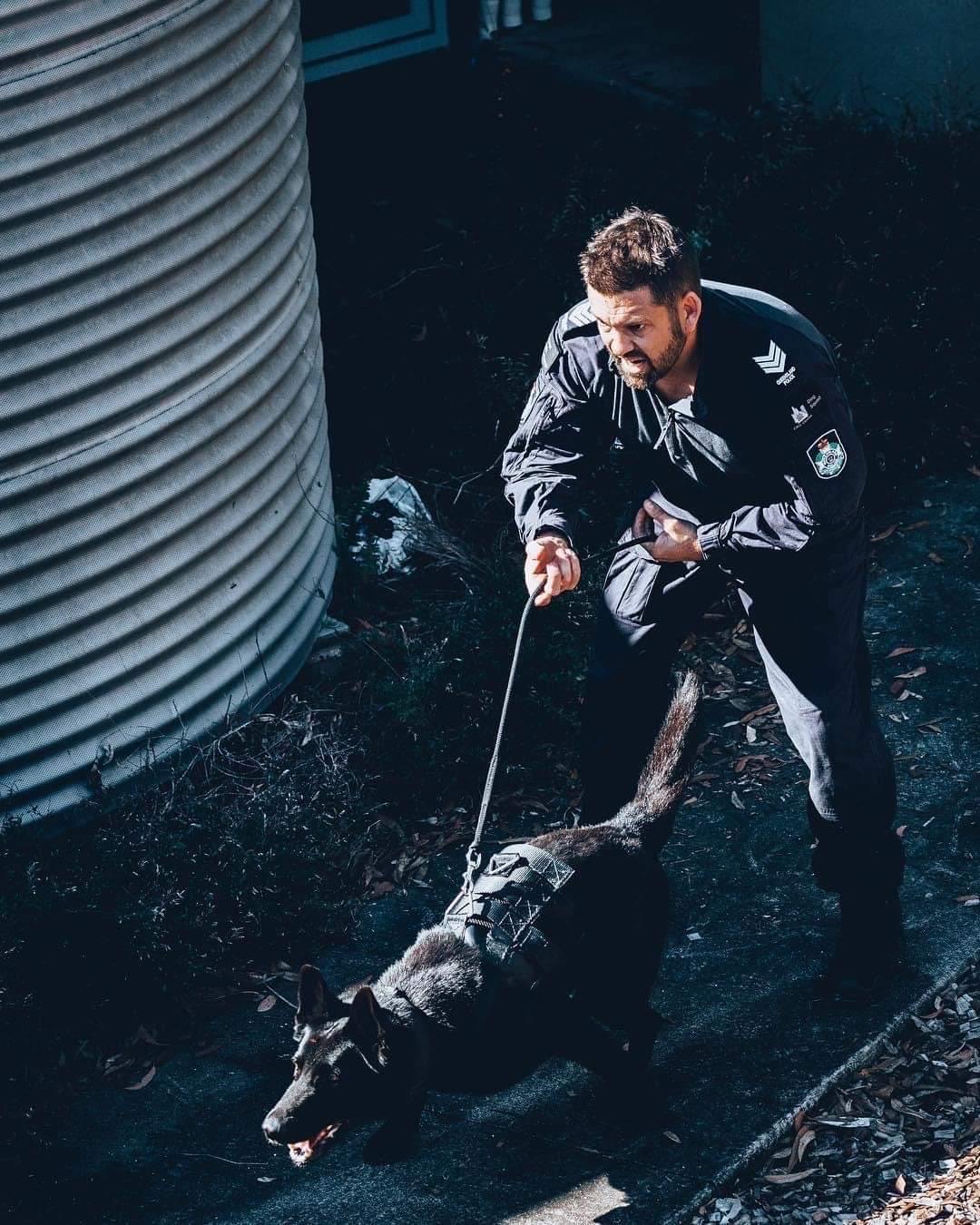 The current police dogs on the Sunshine Coast are Chico, Chuck, Ninja, Darth, Maloo and Brock.
There are several areas that police dogs can be trained in.
Drug detection dogs are used in search warrants to locate dangerous drugs or firearms at a place.
A passive dog drug operation is used when a dog has detected drugs and will use a passive sign to indicate to the handler the person may be in possession of a drug.
Some dogs have blood detection capability.
They are trained to locate and follow blood evidence on the ground, regardless of contamination by a pedestrian or vehicle.
General-purpose dog teams offer support to first response and track someone who has left an incident.
The Sunshine Coast Dog Squad consists of general-purpose dogs.
These dogs are trained to track by smelling the person's scent.
The person may have committed an offence, is threatening self-harm or is missing.
The track may last for 50m or 5km.
The dogs are not used just for bite work. They also save lives, which goes undetected.
Human remains (Cadaver Dogs) can be deployed for locating human remains.
Seeing these dogs and their handlers in action is truly amazing and inspiring.
This column is compiled by the Sunshine Coast District Crime Prevention Unit.
If you have information for police, contact Policelink by providing information using the online suspicious activity form 24hrs per day at Queensland Police – Reporting.
Report crime information anonymously via Crime Stoppers. Call 1800 333 000 or report online at Crime Stoppers.