A new waterway wonder at Caloundra has created a stunning walk for locals, but a serious problem for the Coast Guard and boaties.
A massive sand bar has formed within the Pumicestone Passage, after a tidal breakthrough at Bribie Island earlier this year.
It's so big that, at low tide, people can walk across the almost 1km-wide passage, from Golden Beach to the northern part of the island.
Locals have been walking their dogs on the sand 'bridge' in recent weeks.
But Coast Guard Caloundra commander Roger Pearce said it had created a significant access problem for the marine search and rescue group and other boaties.
"It has completely blocked the channel at low tide," he said.
"We can't get out because it's too shallow … it's silting up with sand."
"I've talked to people who have walked across (the channel), in thigh-deep water."

The Coast Guard's base at Caloundra is wedged between two sand masses at low tide – the transformed Happy Valley to its north-east and the new, larger sand bank to the south-east.
Volunteers can road-tow their smaller boat from Coast Guard HQ to the Caloundra Power Boat Club and get to open water from there at low tide, but their bigger boat can't be used.
"If we get a call (for help) from sea, we've got to call VMR (Volunteer Marine Rescue) Bribie Island or Mooloolaba (Coast Guard)," Mr Pearce said.
Caloundra Coast Guard was expected to have meetings with Maritime Safety Queensland to address the issue, which has also impacted boaties.
Do you have an opinion to share? Submit a Letter to the Editor with your name and suburb at Sunshine Coast News via: news@sunshinecoastnews.com.au
"No-one can get north-south at low tide," he said.
"That includes the ferry and the people in Pelican Waters, who can't access Caloundra any more at low tide."
Mr Pearce expected boaties to travel at suitable times.
"They have to be mindful that if they go to Caloundra at high tide, they won't be able to get back at low tide," he said.
MSQ installed a special mark in the passage, warning of the sand spit, on June 1.
Mr Pearce said dredging, already occurring on a smaller scale in the Passage to fortify the foreshore, could be an option.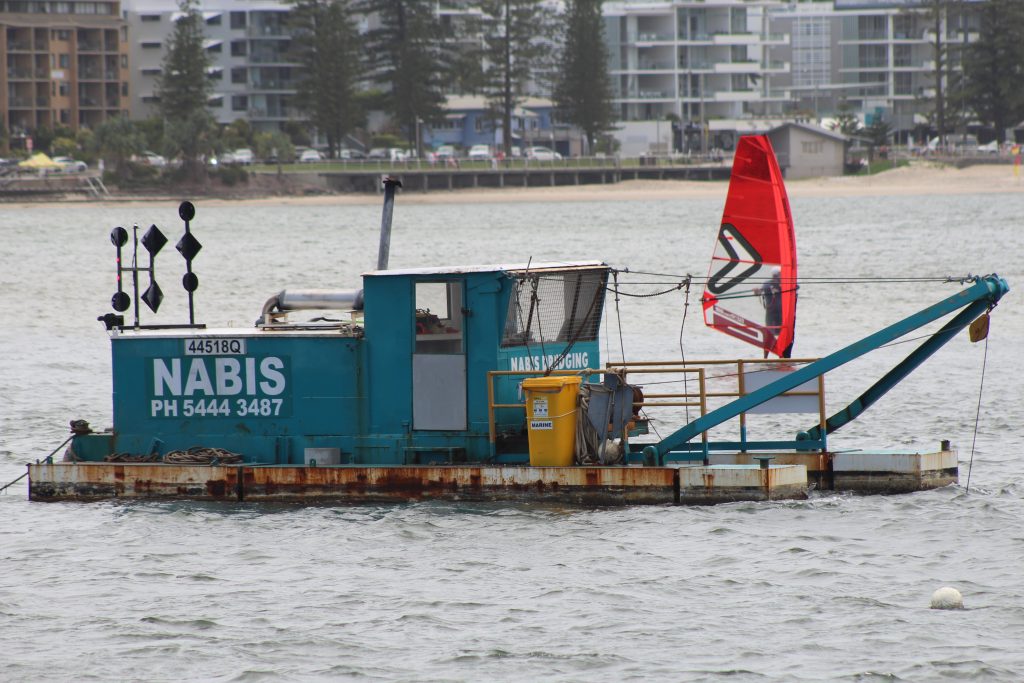 "But the problem with dredging at the moment is that the sand is moving so quickly that if you dredge, within a week it would fill back in again."
"At the moment, the Pumicestone Passage is a bit of a mess."
The new major low-tide sand bar essentially runs from just north of the new entrance west towards Onslow Street at Golden Beach.
Meanwhile, the ever-changing breakthrough has become dangerous.
Mr Pearce said it was "unsafe" and "unpredictable".
"I went across it (in mid-May) and it was a nightmare trying to find safe passage out," he said.
"It was swirling everywhere like a washing machine.
"The north bar (at Caloundra) is very stable, and you can just go straight out (easily at high tide) but we've been waiting for the south bar to settle and it just hasn't."
Want to stay on top of local happenings? Get stories direct to your inbox by subscribing to our free daily news feed. All it requires is your name and email. See SUBSCRIBE at the top of this article.