They were four young Sydney school-mates with a love of making music, who have gone on to enjoy a stellar 30-year career in the music industry.
From super-stardom status in their home country to sell-out shows during an 11-year stint in Vegas, to being awarded an OAM and inducted into the ARIA Hall of Fame, boy band Human Nature have transcended the decades to remain one of Australia's biggest success stories.
Like so many Aussie artists, the foursome (Phil Burton, Toby Allen and brothers Michael and Andrew Tierney) have had to alter their touring plans in the past couple of years due to the pandemic.
They are delighted to finally be back doing what they love best during their tour of Australia, including performing on the Sunshine Coast at The Events Centre, Caloundra on June 16 and 17.
In the Live 2022 Rebooted – People Get Ready, Again tour the foursome meld 30 years of performances, stories and hits.
Audiences are in for a night of treats as they revisit the group's most-loved songs, Motown classics and much more.
"It's been a crazy couple of years," Phil said.
"Some of the dates we are doing on this tour have been rescheduled for the third time, so it's great to know we have all these consistent dates until the end of August.
"If COVID has taught us one thing, it's how to be flexible and patient.
"We have always said we would complete our tour commitments and even though it's taken a little longer than anticipated, we are certain we will get to each and every city and town scheduled on this tour and even hopefully add more dates.
"We've done about a dozen shows already and they are going really well, so things are looking good."
Renowned for their distinctive harmonies and feel-good hits, including 'Telling Everybody', 'Wishes' and 'Every Time You Cry', Phil said they never imagined when they formed as a high school band known as the 4 Trax that they would one day become a household name.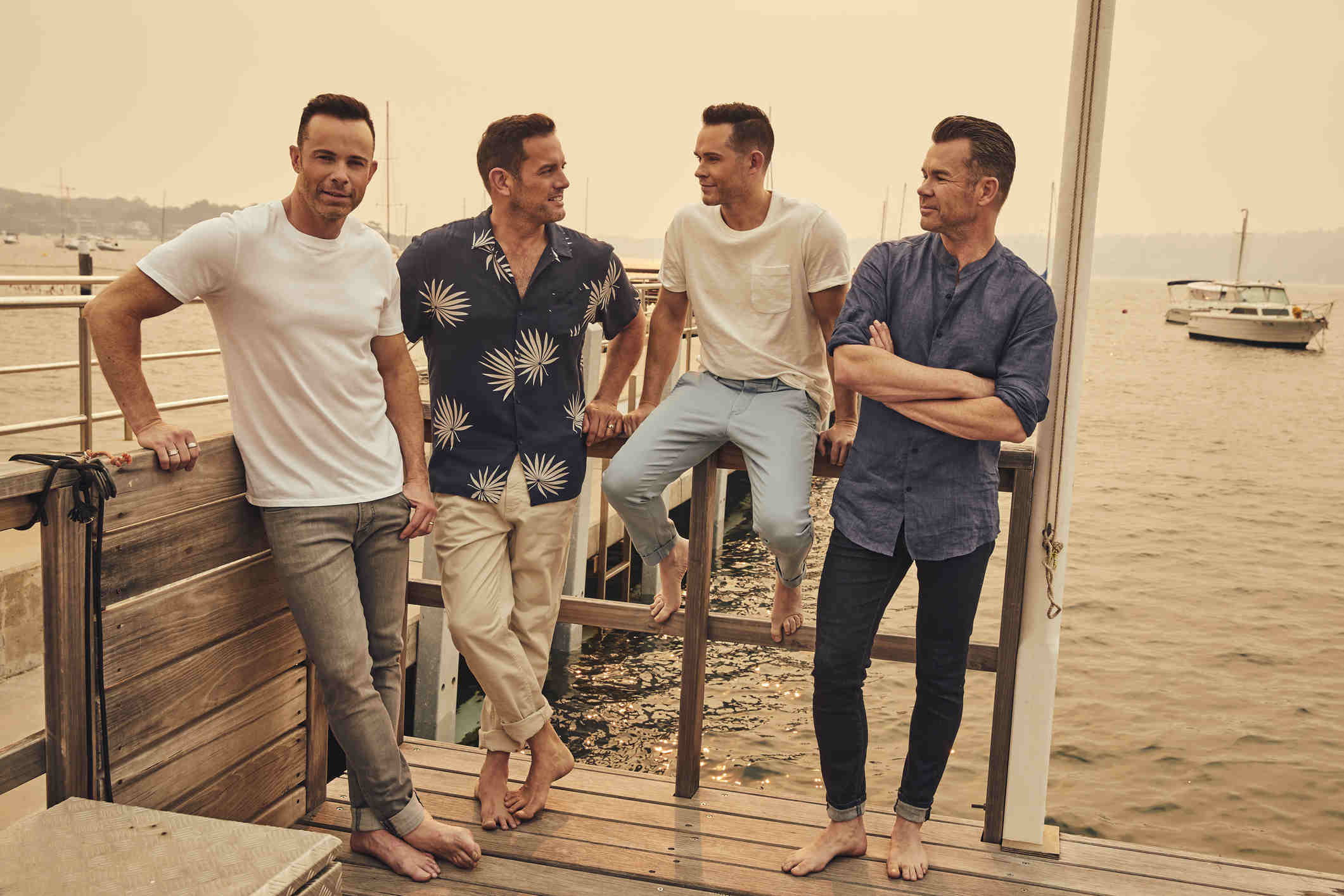 In fact, stardom was never even on their radar; it was a passion for music and mate-ship that catapulted them to success.
"We have always had a passion for what we do; it was never a case of just going through the motions," Phil said.
"When we started at high school there was no audition process, there was no thoughts of this being a business or super stardom. We literally got together as mates for fun to sing a few songs together and make a fun sound.
"That initial bond of friendship has always been there and (is) the reason we started, and it's still there to this day."
Bursting onto the Australian charts in 1996, the quartet have ridden the wave to the top of the charts, initially at home and subsequently winning fans all over the globe.
Their debut album Telling Everybody quickly became one of Australia's highest selling debut albums, reaching four times platinum status and selling more than 300,000 copies.
Since then, Human Nature have released 13 studio albums, four of which went to number one in Australia, garnering 27 platinum awards, 19 top-40 singles and five top-10 hits worldwide, with album sales in excess of 2.5 million in Australia alone.
According to Phil, it was a case of the band members' voices blending naturally from the very beginning to create their distinctive sound that has seen them enjoy such success over the years.
"A lot of people get together and they don't jell or manage to lock into the right sound; we have been blessed for that to happen," he said.
"We have also been lucky with the timing of what we have done. It's a mix of luck and how you take advantage of that luck. I'm pretty proud of the way we have taken advantage of the good things over the years."
Some of their achievements include being awarded one of the top honours from their home country, when they were presented with the Medal of the Order of Australia in 2016 in recognition of their service to the performing arts and entertainment field.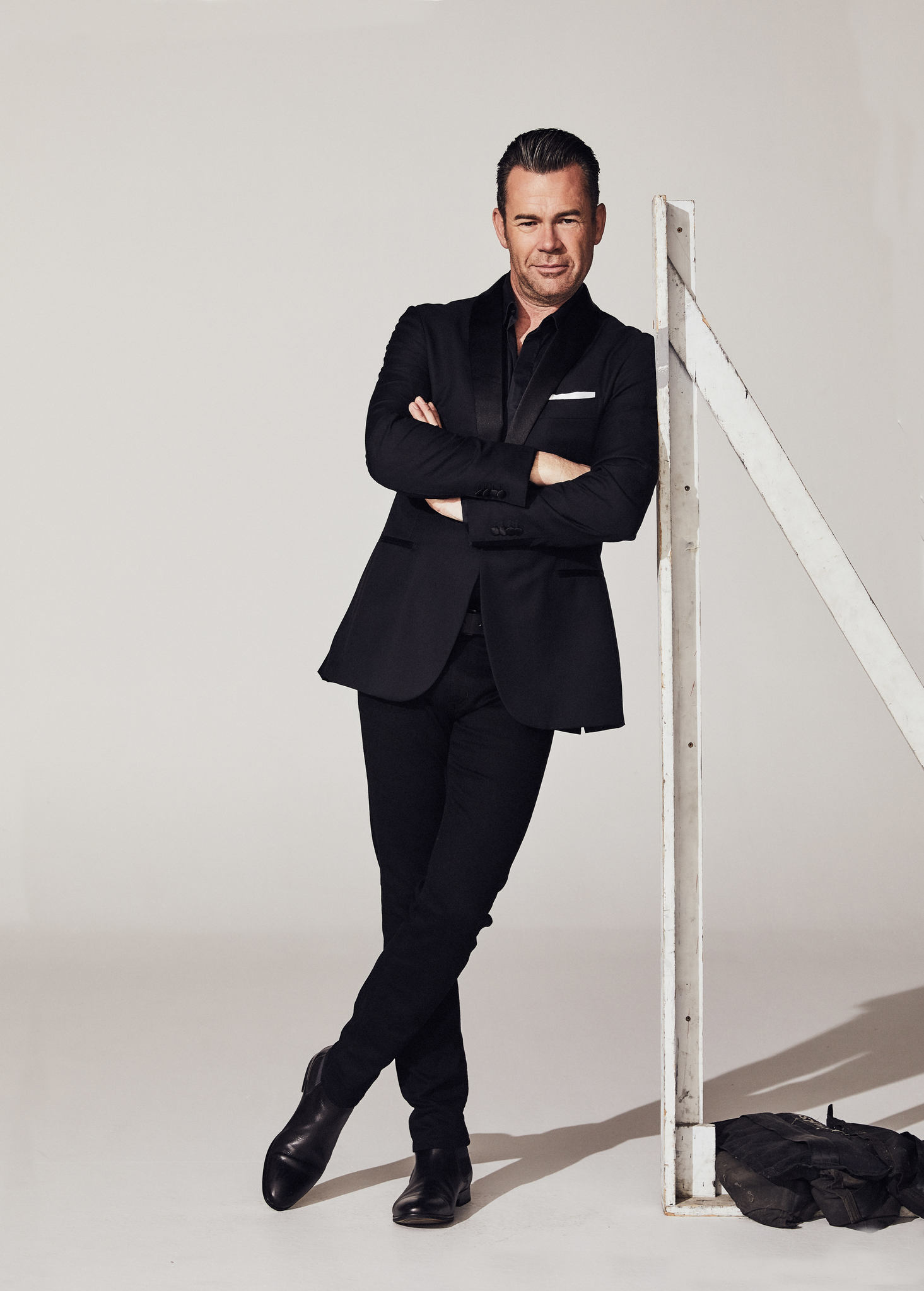 "It was a really lovely shock," Phil said.
"It made us look back and realise we had done a lot of charitable work over the years. You don't do it for the rewards but when the reward comes along you are grateful and it feels good."
And it didn't stop there. In 2019, the band was inducted into the prestigious ARIA Hall of Fame at the ARIA Awards in Sydney, which was broadcast to an audience of billions.
"It was amazing knowing we had worked so hard in the Australian entertainment industry for 25 years and it was being recognised," Phil said.
"Standing up there, performing a medley of our biggest hits and looking down and seeing our industry peers bopping along with it and giving us a standing ovation at the end will stick with us for a long time."
A major turning point in Human Nature's career began in 2005, when they released an album called Reach Out: The Motown Record.
A collection of Motown classics like 'My Girl', 'Baby I Need Your Loving' and 'I'll Be There', the album topped the charts and sold more than 420,000 copies in Australia.
It was the first of a Motown trilogy, and in the final album, Get Ready, in 2007, they joined forces with some of the absolute stars of Motown, including Mary Wilson of The Supremes, Martha Reeves, The Temptations and the great Smokey Robinson.
It was this association with Smokey Robinson that saw Human Nature heading over to the United States of America in early 2009 to start their Smokey Robinson presents Human Nature: The Motown Show residency in Las Vegas at the Imperial Palace, which they held for four years, performing five nights a week.
"Motown and the songs of the jukebox have always been big on our radar as far as songs to be inspired by," Phil said.
"For us it was the music we always loved listening to."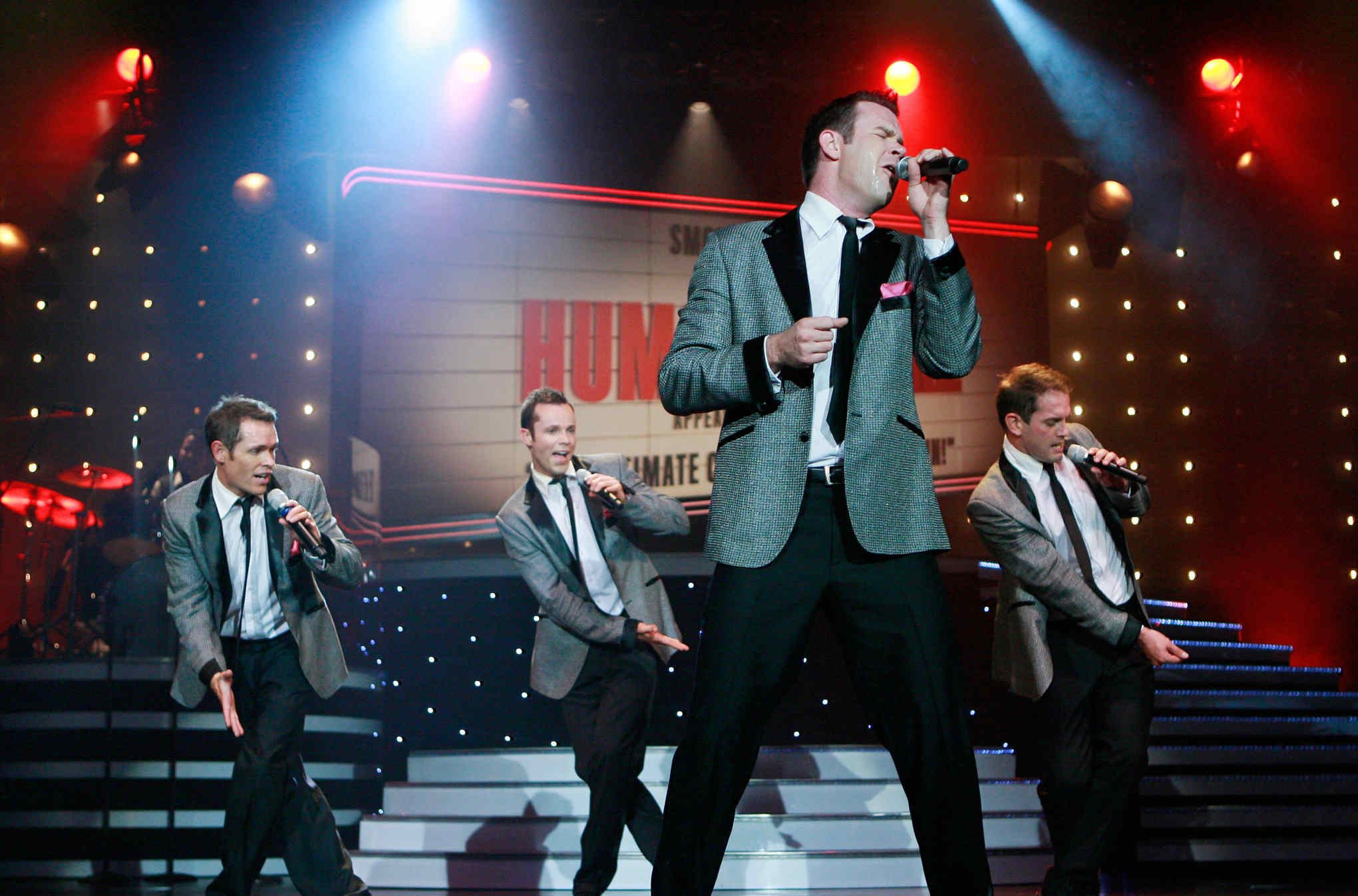 But it wasn't without its challenges to begin with.
"Four white Aussies singing Motown was an odd thing for American audiences at first, but because we had Smokey Robinson presenting our show, they gave it a shot."
"The US crowds didn't know who we were back then, so we were selling ourselves as well as the music.
"Americans are open to that. If they like it, they will let you know and if they don't, they will also let you know."
Fortunately, they loved it and the band went on to celebrate 10 years of performing more than 2000 shows in the coveted Las Vegas entertainment mecca.
"We would work five nights a week for 45 weeks a year, so we ended up doing 230 shows a year," Phil said.
"It was very intense but at the same time it really gave us an incredible match fitness; we could get up and sing any time anywhere. It taught us how to take care of ourselves to get through such a punishing schedule, which was pretty consistent for 11 years."
The group has also toured with some of the music industry's biggest names including Michael Jackson and Celine Dion, as well as performing to more than a billion television viewers worldwide during the opening ceremony of the 2000 Sydney Olympics.
They also had the privilege of performing on The Oprah Winfrey Show during her Australian TV special.
During their 10 years based in the US, they have made TV appearances on The Talk, Dancing With The Stars, The View, Wheel Of Fortune and The Today Show as well as hosted their own in-residency TV show on Fox 5 Vegas.
"Of all the famous stars we have worked with, Celine Dion was the most memorable," Phil said.
"She could not have been a nicer lady.
"We were brought on as an integral part of the tour, we were treated so well and she was so humble and such a down-to-earth lady.
"She would sit next to you at dinner. She taught us to have humility and respect for everybody in the industry, from crew to support acts; we have a lot to thank her for."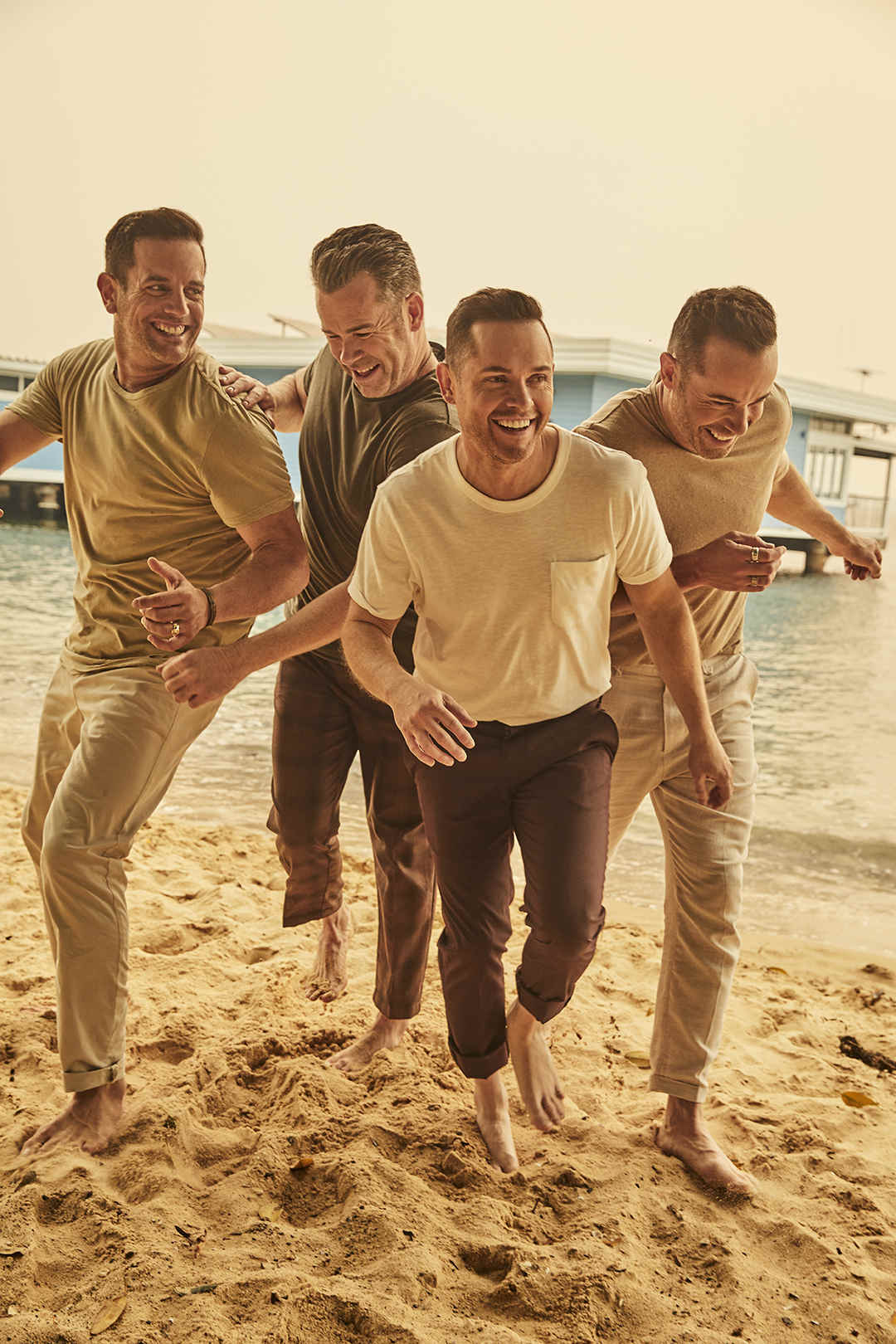 Phil made headlines in 2021 when he and his wife made the big decision to move their young family back to Australia. A decision Phil still believes was the right one.
"When my wife and I went to LA we always knew we would come home eventually," he said.
"It was a great experience, but to us it was never our home. We are very much Aussies at heart."
Help us deliver more news by registering for our free daily news feed. All it requires is your name and email. See SUBSCRIBE at the top of this article. 
Currently on the road as part of their Australian tour, Phil said the boys were enjoying visiting some beautiful parts of Australia along the way.
"There is a lot of van travel at the moment," he said.
"We are doing trips around regional areas of Australia, taking in some places we have never been before.
"Yesterday, we went from Warragul to Shepparton in Victoria through the Yarra Valley, which was just gorgeous.
"A typical day on tour includes driving, doing the show, going to bed and then doing it all over again the next day."
With no signs of slowing down any time soon, the 48-year-old said they were already planning their next tour.
"When the tour finishes in July, the other boys will head back to Vegas until the end of the year and will return to Australia in late 2022 or early 2023 when we will tour Australia again. It is very much still all systems go."
For bookings visit The Events Centre.