A developer wants to push luxury to new heights on Caloundra's hilltop with an "iconic" apartment complex where you can play 'golf' in the penthouses.
Karam Boutique Residential has lodged an application with Sunshine Coast Council for its Lighthouse By Karam project of 26 ultra-deluxe apartments.
Taking luxury to the next level, every home would have its own plunge pool, infrared dry sauna and jacuzzi and each apartment would have three or four carparks.
The two penthouses, which would be priced over $6.5 million, would include golf simulators so residents could "play golf in your own living room".
The eight-storey building would be perched opposite the historic lighthouses on Caloundra's hilltop on Canberra Terrace, with views to the ocean and Glass House Mountains.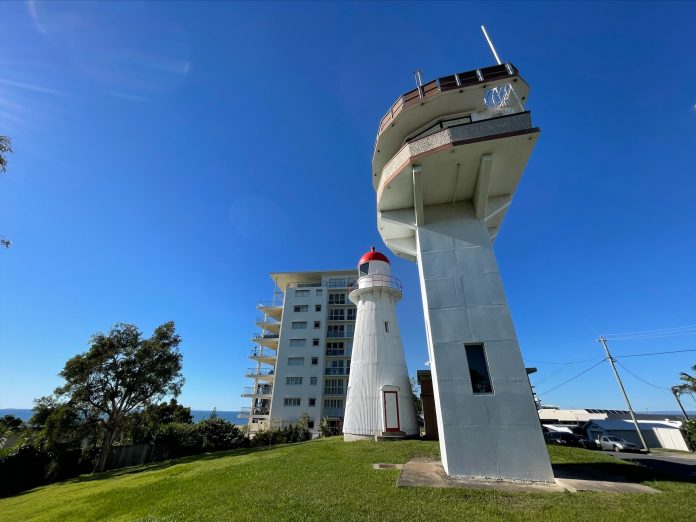 However, founder Neade Karam is also hoping to push up the project's height limit by "asking for a couple more levels" on the sloped block which is zoned medium density.
Medium-density on the Coast generally refers to between two and six storeys but the developer is seeking eight and Mr Karam said they would work closely with council for the best outcome.
Under the current planning scheme the land allows a maximum building height of 8.5 metres which a council spokesperson said was designed to maintain views to and from the lighthouses and other important landscape features such as the Glass House Mountains.
Development which exceeds the specified building height limits in the planning scheme is subject to impact assessment.
Mr Karam said he wanted to redefine high-end living on the Coast by offering palatial apartments of 600sqm, bigger than the average block size in Australia of 474sqm.
While the site, which stretches across 2 and 6 Canberra Terrace, could fit 60 to 80 apartments, Mr Karam said this project would have just 26 so they could be huge and extravagant.
Mr Karam told Sunshine Coast News the apartments would be larger and "more boutique" than those at the upcoming $250 million Paloma Paloma down the road which itself promises to "change Caloundra".
"We really want to blow the market apart in terms of luxury; we really want to take it to the next level," said Mr Karam.
"It's just unheard of what we're building here."
Help keep fair, fast and FREE Sunshine Coast News coming by signing up for our free Daily News Feed: Please go to SUBSCRIBE at top of this article to register.
But just because potential buyers have lots of money, it doesn't mean they are assured of securing a property in Lighthouse by Karam.
Mr Karam said future home owners would be strictly vetted and hand-picked and would be required to live in the area as locals.
"It will be targeted and invitation-only and we will interview the buyers," he said.
"It's going to be extremely hard to buy because we'll be vetting everybody personally. We'll have lunch and get to know you.
"We're not going to be arrogant but selective. We want to make sure that whoever buys blends in with Kings Beach."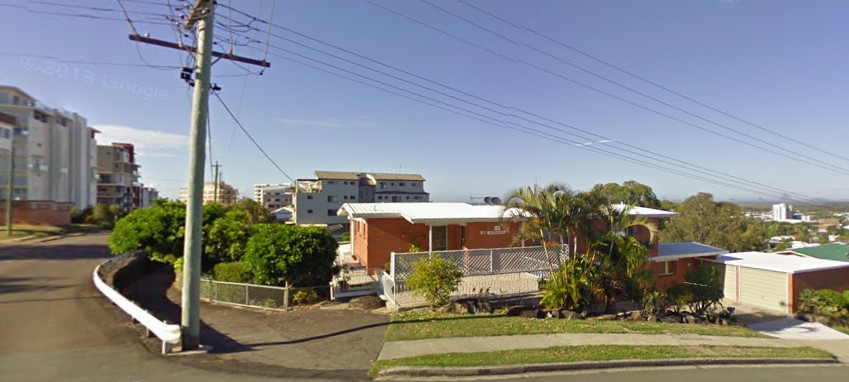 A development application was recently lodged with the council seeking a material change of use for multiple dwellings.
The 3,284sqm of land is zoned medium density but its neighbours are zoned high density.
Mr Karam said the project's grand vision was born when a prized block of land on the corner of Canberra Terrace and Arthur Street came up for sale this year.
Until then, the developer was poised to start constructing a more modest project of four high-end terrace homes on three levels at 6 Canberra Terrace.
The opportunity arose to buy the land next door, on which sat an original red brick unit complex, providing a 114m frontage to Canberra Terrace.
"Once we got hold of a site that large in that position, we stepped right back and now we're reworking the site to really do something special there," he said.
"We want to make sure we blend in with the environment and make it unique.
"We want this to be a building that's timeless; a building that looks iconic every time you drive past it, even 50 years from now.
"Like those old Italian castles that the older they get the more visually appealing they become."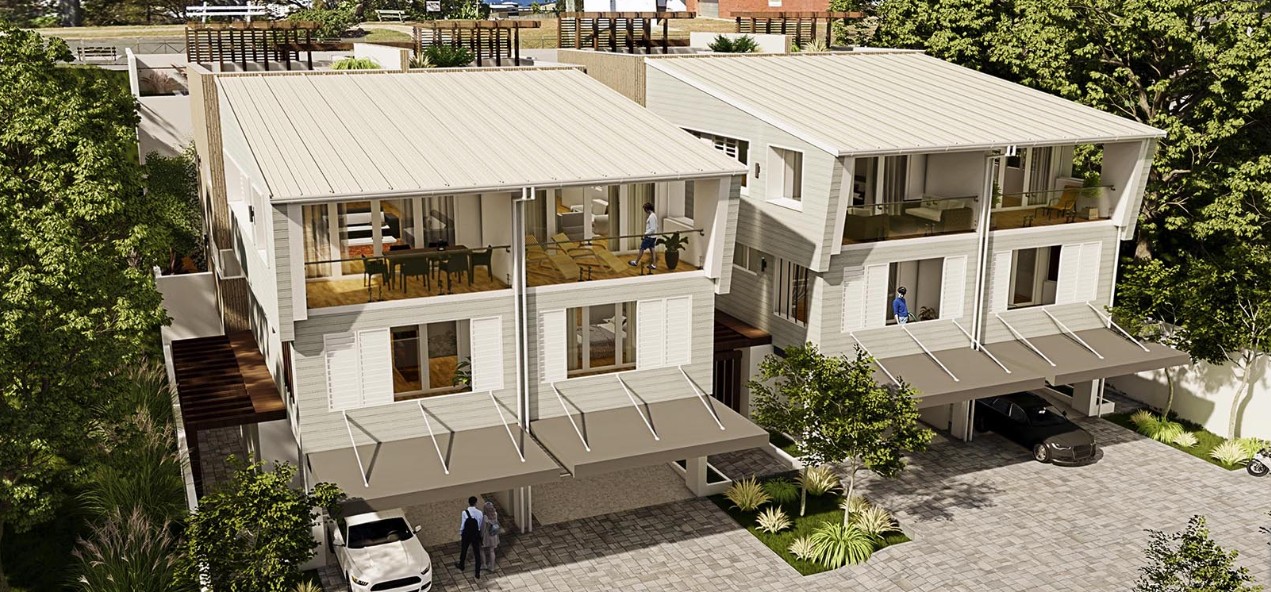 Mr Karam said final designs were still being worked on but the building would reflect the characteristics of the 1896 and 1968 lighthouses from which it derives its name.
"We've got the position and we need to get it right and we're going to take the time to get it right," he said.
Mr Karam said he had an affinity with Kings Beach having visited "every fortnight or weekend" during his childhood and was passionate about being true to the area.
"I'm 49 and I can remember we started going there when I was seven. It's been a long time," he said.