A surprise wave of support has saved a young couple's wedding from being a complete wipeout.
As the rain kept falling on Friday, May 13, maid of honour Chloe Matthews was desperately looking for a plan C wedding venue so her best friend and soon-to-be-husband could have the day of their dreams.
The incessant wet weather had meant their outdoor wedding at Noosa's Maison La Plage Grove had to be scrapped. And then the Plan B indoor venue was also a no go because of flooding.
In the end it was an iconic Noosa surfboard shaper who dropped in to lend a hand.
Rebecca Reynolds and James Felsch, from Avoca Beach in NSW, and most of their guests, had travelled north for the seaside wedding but nothing could prepare them for what was about to happen.
While the groom was out for a morning surf and the bridal party was having hair and makeup done, emergency warnings and text messages started flooding in.
"Our stomachs began to turn and panic started to set in," Chloe said.
"We contacted our backup ceremony location — a covered location of course — only to find out they started to experience some flooding and informed us they could not cater to us anymore.
"We couldn't believe it. At 9am in the morning on the day of the wedding we were all in panic mode trying to find a location for the ceremony."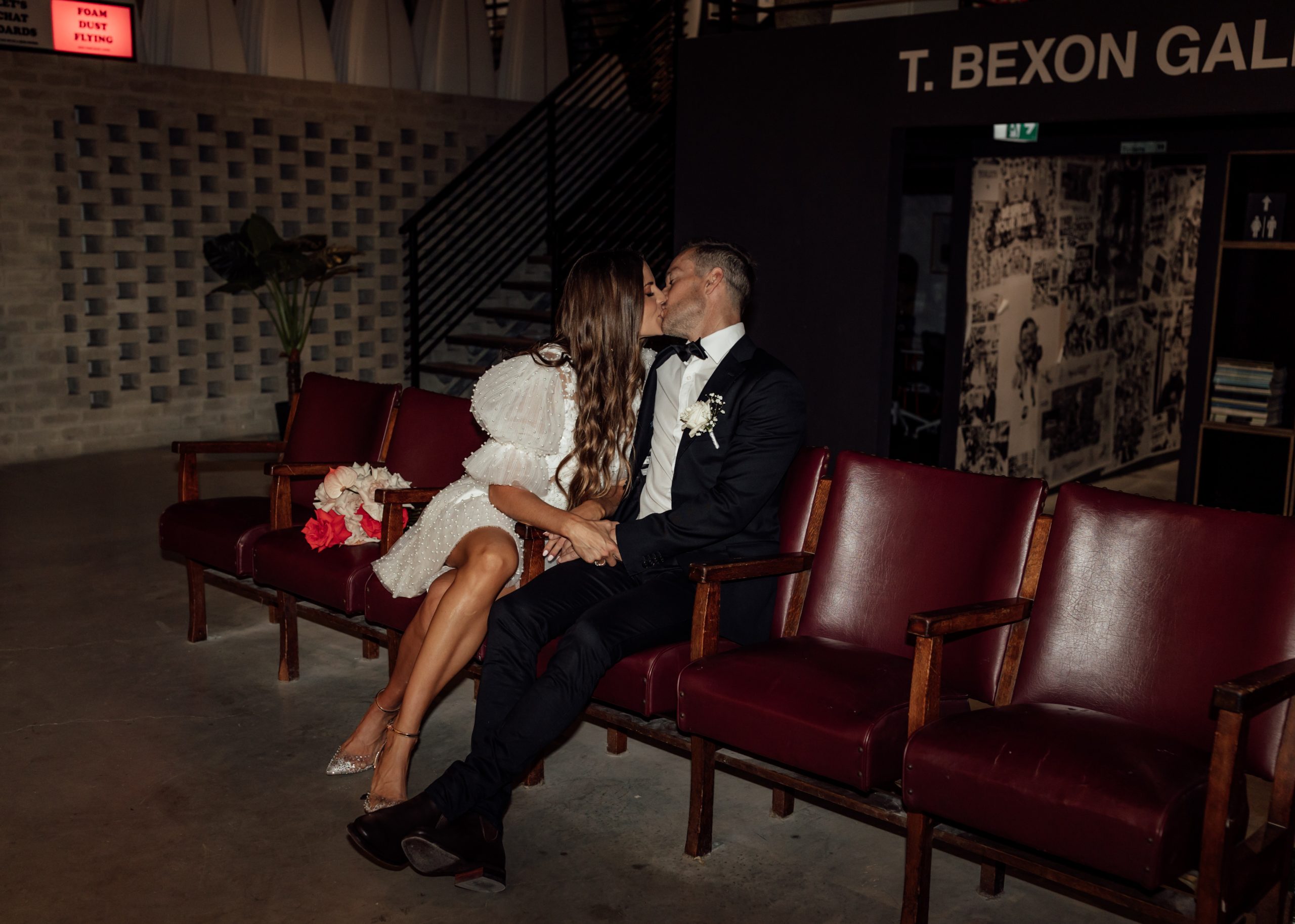 Knowing her duty as maid of honour was to keep the bride calm, Chloe and the team of bridesmaids began working in the background to find a new venue.
"Keeping Rebecca's champagne glass full and her belly well fed, we maintained a positive and happy environment. All while we panicked in the background.
"We started our first action by posting on the community boards asking for assistance from the community.
"With many suggestions coming through we contacted about 80 per cent of them only to be told: 'No, sorry we can't help you'."
While the bridal party was going through the list of potential locations, it was the bride's hairstylist that suggested contacting Thomas Bexon, of Thomas Surfboards in Noosaville.
"She told us he had a great gallery space that could cater to our small-sized wedding, 27 guest in total," Chloe said.
"So, I went on to call Thomas Surfboards.
"It was quite ironic that the groom and his groomsmen were out surfing without a worry in the world and we are calling Noosa's most iconic surfboard shaper to help us out.
"And without any hesitation, Tom said: "Yeah sure, let's do this'.
"And just like that, we had a ceremony venue. What a local hero he was!"
Help keep fair, fast and FREE Sunshine Coast News coming by signing up for our free Daily News Feed: Please go to SUBSCRIBE at top of this article to register.
Thomas sent Chloe images and videos of the gallery space and suggested a layout, props and a playlist for the 3pm wedding.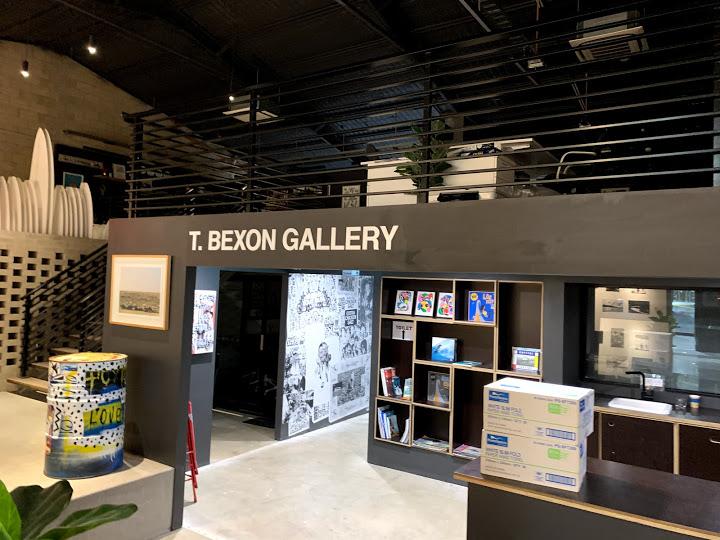 "We redirected the florists and the celebrant to the new location who were so excited and awesome working in with these last-minute changes," Chloe said.
"Everything was falling into place and just in time.
"We managed to get in contact with all the guests, groom and groomsmen two hours before the wedding and told them of the new location, which all came as a relief to them."
Chloe said the venue was perfectly suited to the beach-loving newlyweds, and despite the frantic day, they have a wonderful story to tell for years to come.
"We cannot thank Thomas and his team enough. He made a couple's dream wedding come true in a space of three hours and the bride and groom are so very grateful.
"Local heroes to the rescue."