Entertainment royalty will be joining an influential health conference on the Sunshine Coast this weekend.
And superstar Olivia Newton-John has a very personal reason for throwing her support behind the 2022 United In Compassion Australian Medicinal Cannabis Symposium, which runs from Friday to Sunday.
The globally recognised singer, actor, entrepreneur and health campaigner and her husband John Easterling will be special guests.
They will appear via video link from their home in California for an interview with acclaimed journalist and documentary producer Helen Kapalos.
Dame Olivia, 73, a National Living Treasure renowned for her role as Sandy in the 70s musical Grease, has been recognised around the world for her environmental efforts and advocacy for health awareness as a "cancer thriver".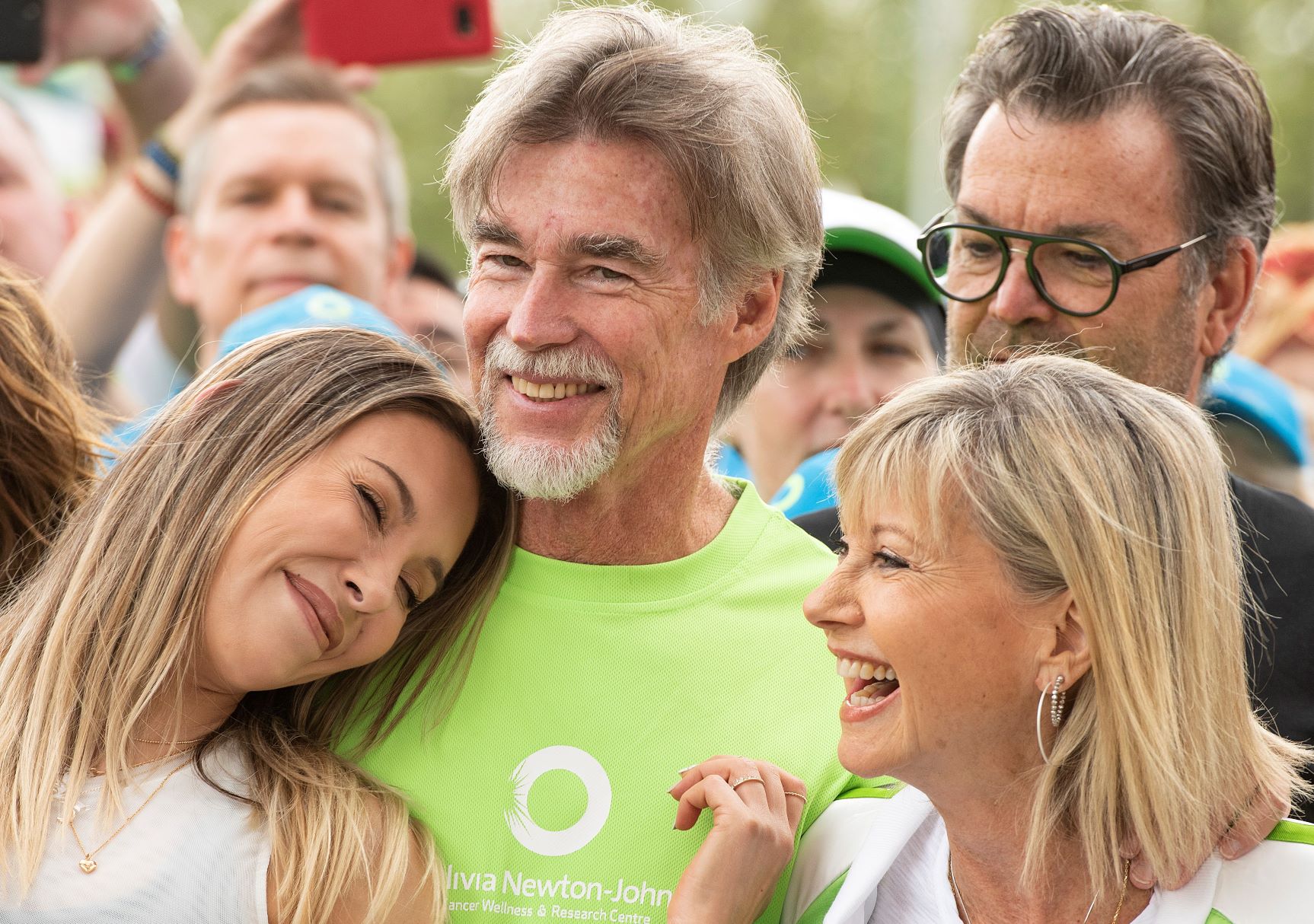 She met second husband – the rainforest conservationist and entrepreneur, who serves as the Amazon Herb Company CEO and chairman – through mutual friends during an environmental show where he was displaying his botanicals.
Her use of medicinal cannabis to help in her battle against Stage 4 metastatic breast cancer has been widely publicised.
She has found it to be one of the most effective therapies and recently launched the Olivia Newton-John Foundation Fund: an independent charity sponsoring research into the use of "kinder", plant-medicine treatments for cancer.
Australia's premier medicinal cannabis event – to be held at Novotel Sunshine Coast Resort at Twin Waters from May 20-22 – will take a deep dive into its use in treatment, hearing from renowned experts.
Sunshine Coast News recently revealed the inspirational family behind the event.
United In Compassion co-founder and Australian Medicinal Cannabis Association co-founder and chair, Lucy Haslam, relocated to the Sunshine Coast from Tamworth two years ago and aims to make the region home to the symposium.
This is the 5th such event and now the largest as the exciting new industry begins to thrive in Australia, including our region.
Symposium publicity has praised the Sunshine Coast Council as progressive and for recognising the importance of this industry for patients and the economy.
Australia's first dedicated medicinal cannabis group, Releaf Clinics and Dispensaries, chose Bulcock St, Caloundra, for its first Queensland clinic in February.
This allows patients easier access to doctors able to prescribe products such as cannabis oil from the on-site dispensary and educate people on the wider benefits.
And Medifarm opened Australia's first fully operational, multimillion-dollar medicinal cannabis farm in August 2019 in a top-secret location on the Sunshine Coast.
Medicinal cannabis is used by a diverse range of patients for conditions from Parkinson's Disease and epilepsy to cancer.
Do you have an opinion to share? Submit a Letter to the Editor with your name and suburb at Sunshine Coast News via: news@sunshinecoastnews.com.au
Lucy, a retired registered nurse, and her husband Lou, a retired NSW police officer who had spent much of his 35-year career in the drug squad, started a campaign to legalise medicinal cannabis in 2014 when their youngest son Dan was suffering from Stage 4 bowel cancer.
Cannabis was the only treatment able to alleviate his serious symptoms and debilitating side effects of his treatment.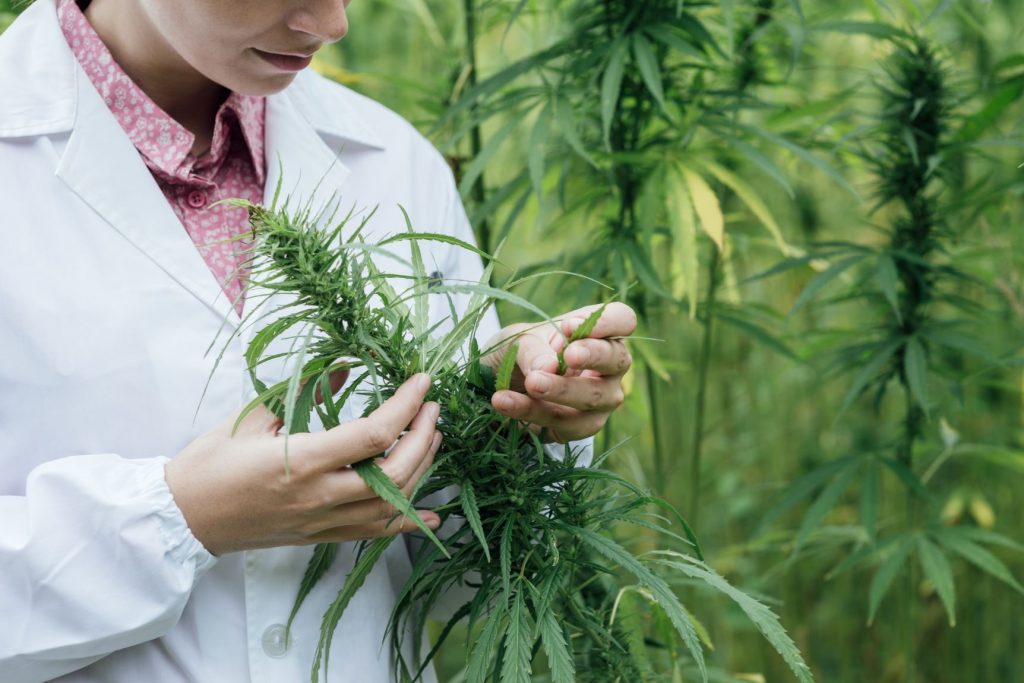 Their family's heartbreaking situation was told on the ABC's Australian Story in 2015 and their conflicted views on medicinal cannabis use – the benefits they were seeing in staving off crippling nausea from Dan's chemotherapy but being seen in the eyes of the law at that time as criminals for managing his symptoms that way – made international headlines.
Dan, who died of cancer at 25, is the reason for the creation of United in Compassion, and its hummingbird logo honours his memory.
Help keep fair, fast and FREE Sunshine Coast News coming by signing up for our free Daily News Feed: Please go to SUBSCRIBE at top of this article to register.
Lucy made a promise to Dan to achieve legal access to medicinal cannabis for all Australians who need it.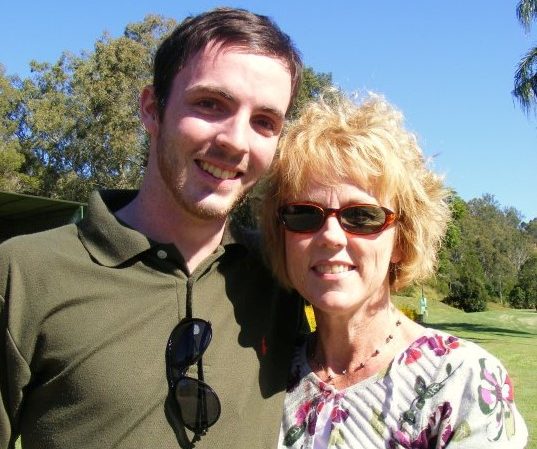 Lucy's latest campaign sees her fighting on behalf of the many military veterans suffering from Post Traumatic Stress Disorder (PTSD) who are being denied access to subsidised medicinal cannabis by the Department of Veterans' Affairs.
Instead, they are forced into using highly addictive opioids or foregoing treatment altogether, too often leading to suicide.
As well as the plight of Australia's war heroes, the Symposium will explore the use of cannabis to manage intractable epilepsy, Parkinson's disease, and the side effects of cancer treatment, as well as the harm being done by the country's antiquated drug-driving laws.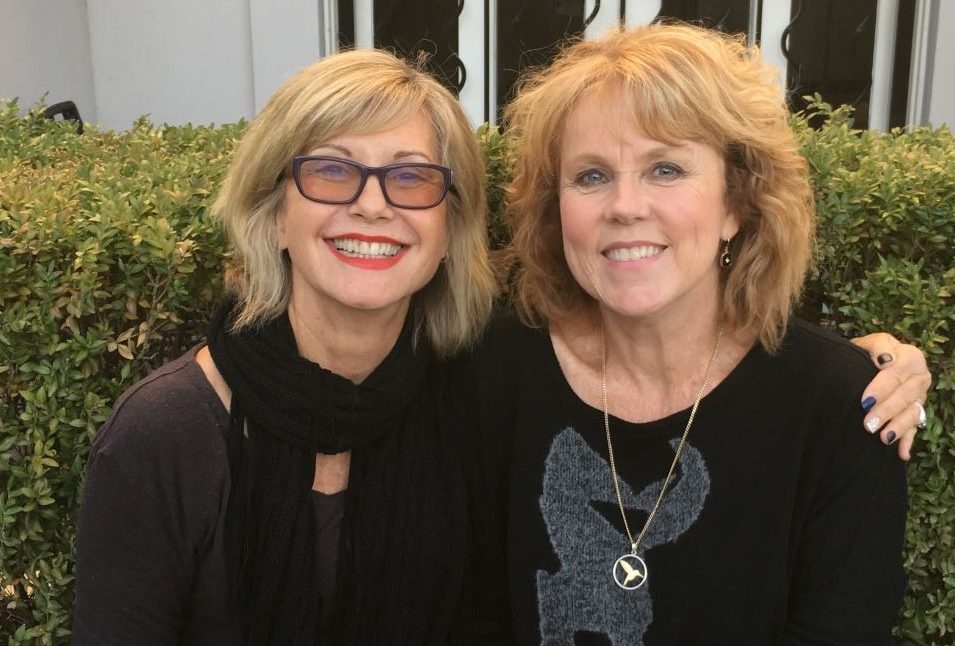 The announcement of Dame Olivia's participation is sure to draw the attention of celebrity watchers and wellness campaigners as well as healthcare professionals.
"Olivia has become a friend," Lucy said.
"We met in Melbourne when she first went public about her cannabis use (around 2017).
"Our patients had many problems with access at that time (and still do) and we met to talk about that as she was keen to help.
Help us deliver more stories that inform, connect and celebrate the Sunshine Coast by signing up for our free Daily News Feed: Please go to SUBSCRIBE at top of this article and add your name and email address.
"I was involved with a documentary team called DC Stories and we decided to make a doco about these issues.
"Olivia agreed to be in the film and the team flew to the US to interview her.
"It was called High as Mike. It really highlighted the issues.
"Olivia and I keep in touch and I asked her to be a part of this first Australian Nurses Medicinal Cannabis Conference (on Friday).
"We were postponed three times due to Covid, so it has been a long time coming.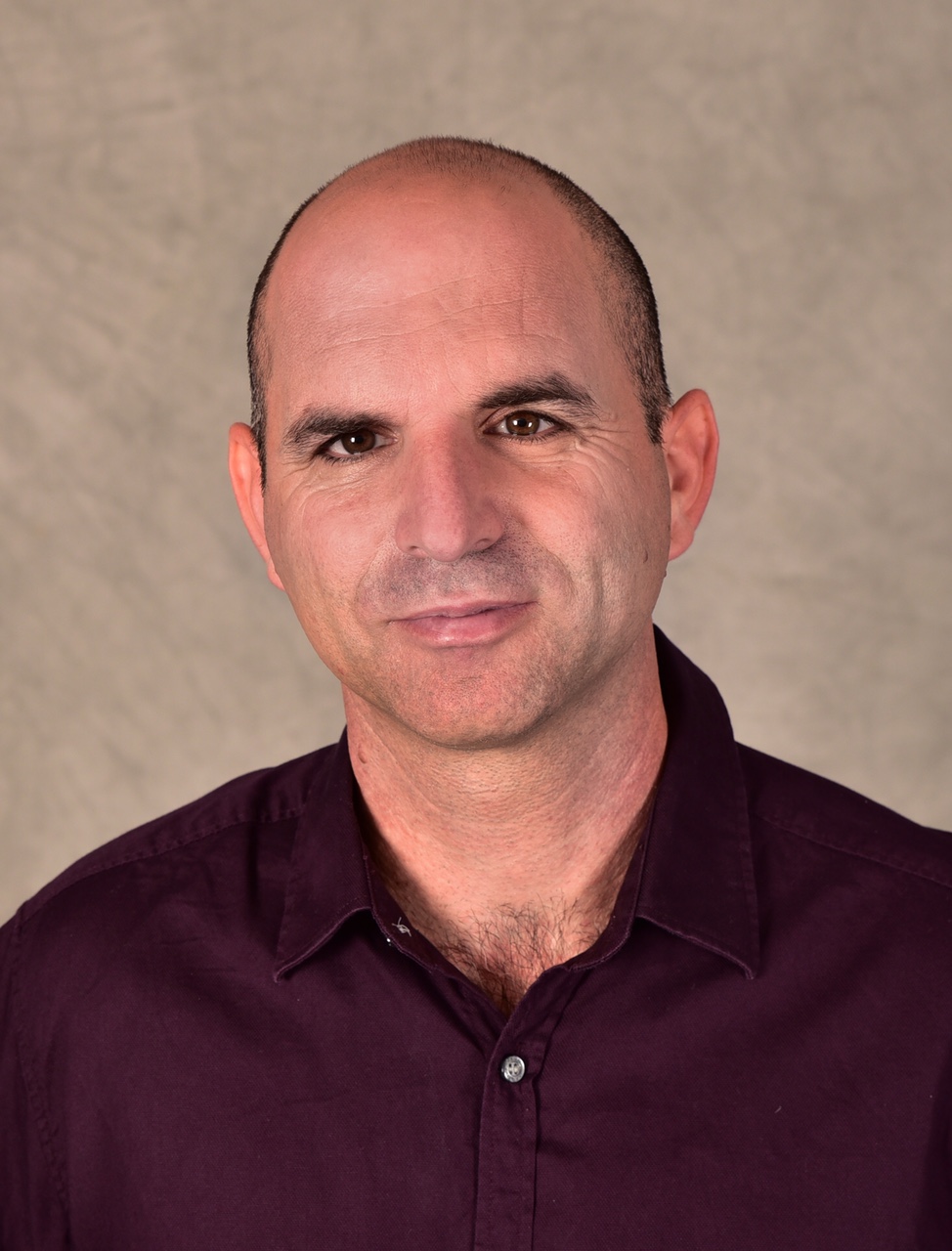 "I know that Olivia's personal journey is very compelling.
"Her husband John is a plant scientist and they work with Professor Dedi Meiri, from Israel, who is also coming in person. He studies cannabis for cancer. His work is rather amazing."
MC Kapalos, a former Channel 7 journalist, famously quit her job in 2014 after meeting Dan and Lucy.
"She travelled to Israel and made a documentary called A Life of its Own, the Truth about Medical Marijuana. It is a fabulous film that really lifted the cause in 2015," Lucy said.
"She now works for a cannabis company with a branch in Brisbane."
With academics, bureaucrats and politicians among attendees, the symposium features more than 80 speakers and includes:
a one-day Nurses Conference featurings Dame Olivia and John Easterling (via Zoom). Dame Olivia will share her story as a cancer patient using medicinal cannabis as part of her treatment regime.
a three-day Trade Exhibition showcasing the various aspects of the medicinal cannabis industry. About 56 exhibitors will be on site, including cannabis cultivators, manufacturers and prescribers.
a two-day General Symposium featuring Australian and international experts including researchers, health professionals and academics from Israel, the US, and Canada. This program will also examine the social issues relating to medicinal cannabis use such as the implications for drivers using medicinal cannabis, patient access issues such as cost, and the access issues for Veterans with PTSD.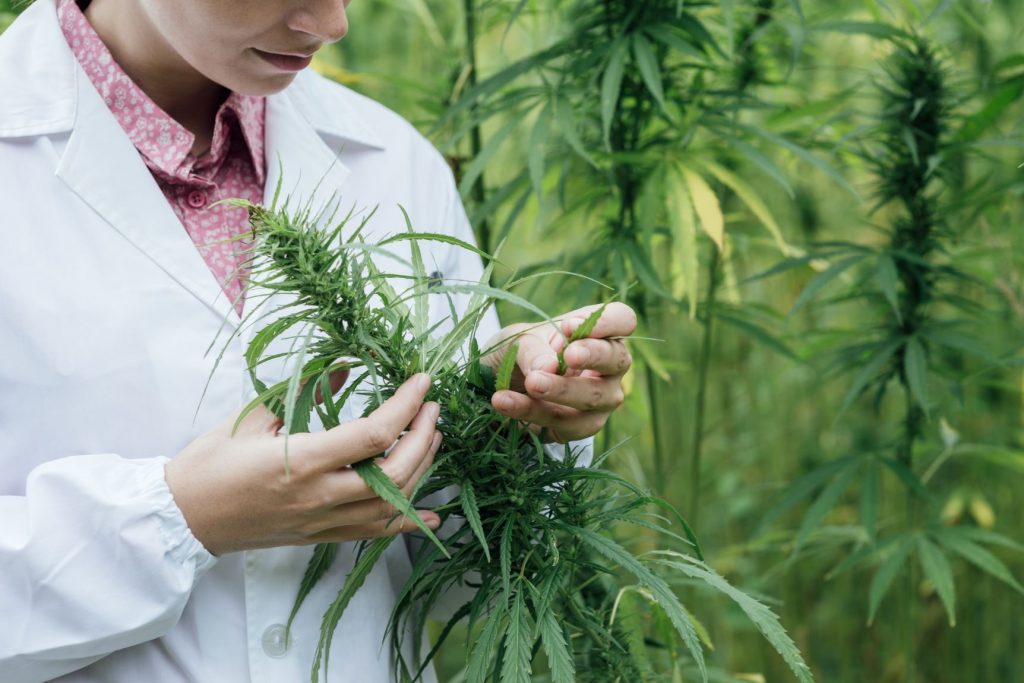 a two-day Industry Program discussing topics relating to the regulation, cultivation, and manufacture of medicinal cannabis from seed to patient.
a one-day Accredited Training for prescribers and other health professionals.
networking opportunities including a casual evening event and a gala dinner with a presentation from special guest speaker and the "father of cannabis research" Professor Raphael Mechoulam, from Israel, whose discovery of tetrahydrocannabinol (THC), one of the 113 known cannabinoids found in the cannabis plant, jumpstarted the medicinal cannabis revolution.
Other high-profile participants include retired Northern Territory and Federal police commissioner Mick Palmer and former NSW magistrate David Heilpern who resigned his position in protest of drug-driving regulation for medicinal cannabis patients.
All tickets must be purchased online prior to the event to meet Covid-safe requirements. View details and the full program on the website.