It's only 2km long but its beachfront route has long kept Alexandra Parade at the frontline of public dispute.
Should it be a scenic access road for beachgoers or a fast access highway at the beach?
The debate has raged for decades and shows no sign of abating.
Ever since beachgoers welcomed a rough track a century ago, the esplanade at Alexandra Headland has been the main link between Maroochydore and Mooloolaba.
Even more than nine decades ago it was bustling.
It was reported after the 1928 Easter holidays that the "shorter route that now obtains to Alexandra Headlands and Mooloolaba along the beachfront was well traversed".
Wet weather had led to deep wheel tracks in the road surface. (This could be overcome with careful driving at not more than 10 miles per hour.)
It was said though, that as there was always need for a reasonably trafficable road, attention was needed on the stretch in front of the Headland lifesaving shed which had become boggy in the rain.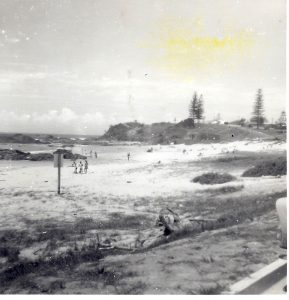 In 1933, residents were hoping for a good bitumen road to make a connected settlement "from Maroochydore through the Headlands to Mooloolaba" to get rid of the dust, that "bain of the seaside".
And it just kept getting busier.
It was a blow to campers in December 1971, when Maroochy Shire Council announced it would be closing its Alexandra Headland camping reserve. The 100 caravanners and 200 tent dwellers who had been arriving annually, some for more than 10 years.
They said it was their camping fees that had made it possible to develop bigger and better camping reserves at Mooloolaba and Cotton Tree.
Amenities had been basic, although clean, but the council decided that rather than pay for improvements, it would establish a new camping site on the North Shore.
Angry campers responded that once opened as public space, the area would soon be covered with litter.
Love nostalgia? So do we. Help keep more great Coast memories alive by subscribing to our free daily news feed. Go to Subscribe at the top of this story and add your name and email. It's that simple.
With the campers gone, the foreshore from Aerodrome Rd to the Alex surf club, between the narrow bitumen road and a line of Norfolk pines at the dunes, remained a field of grass.
A decade later, the first major fight began when the council pushed ahead with its plan for the section from Maroochy Sands to the Boolarong to be extended to four lanes.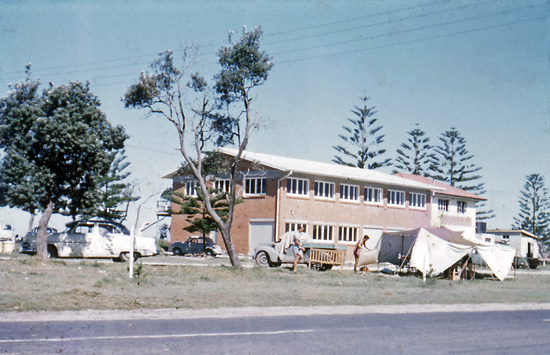 After being elected as Mooloolaba councillor in 1979, the late Doug Jewry went into battle, saying the money would be better spent taking traffic away from the foreshore.
He proposed a bypass extending Sugar Rd along much the same route as the Sunshine Motorway now travels behind Mooloolaba.
Jewry argued that about 104 trees – Norfolk pines and bottlebrush – would have to go to make way for a bitumen and concrete jungle.
He proposed using the funding to build the first stage of a bypass from Buderim-Mooloolaba Road to keep heavy traffic away from the foreshore. This ultimately became the foundation for the Sunshine Motorway.
"Instead of encouraging greater pedestrian use of the region the monstrosity will force people into cars to negotiate it," he said. "And when all the money is spent and the work done, foreshore traffic will still be chaotic feeding into the Mooloolaba bottleneck."
Only one councillor agreed with him – the shire chairman Eddie de Vere, and the battle was lost.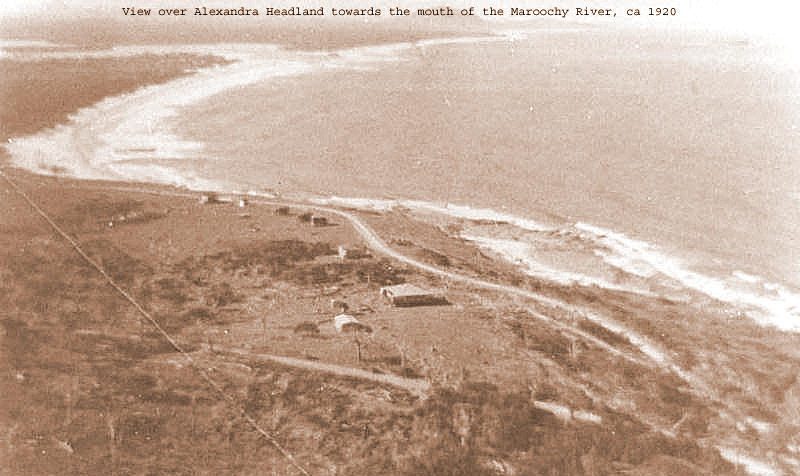 Jewry was more successful in winning support for a landscape architect to design the first stage of a jogging track and walkway connecting Mooloolaba and the top of Alexandra Headland.
Another passionate supporter of keeping the beachfront for surfing, fishing and camping was surf legend Hayden Kenny, who has lived in Alexandra Headland for more than 60 years.
In 2008, he came out fighting when Queensland Transport announced plans to turn Alexandra Parade into a six-lane highway.
Labelling it "planning madness" he joined a chorus of protest among central Sunshine Coast residents who feared Translink's CoastConnect plan for bus lanes to be added to the scenic beachfront road would spell the end of the foreshore's appeal.
"Set the highways back from the coast, use the Sunshine Motorway and make it as wide as you like, but don't turn our greatest asset over to cars and buses," Kenny argued.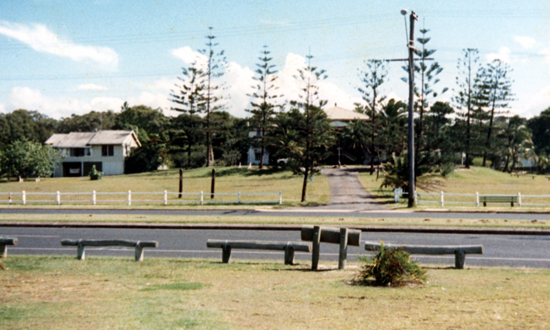 He pointed out that not a leaf had come from promises to replace the Norfolk pines removed in the '80s, and the four lanes with a wide median strip and inline carparks had already consumed a wide swathe of recreational land.
Town planner and architect, the late Jim Birrell, proposed that Alexandra Parade was ideally suited to being turned into a boulevard for pedestrians, not cars.
As it was no longer the only route between Maroochydore and Mooloolaba, he suggested closing it to traffic and having promenades, broad footpaths, shade trees and seats.
"High-speed inter-district traffic can use the motorway," he argued.
The 2020 announcement of a proposed cycleway also failed to impress Kenny, who gained his bronze lifesaving medal at Alexandra Headland Surf Lifesaving Club in 1956.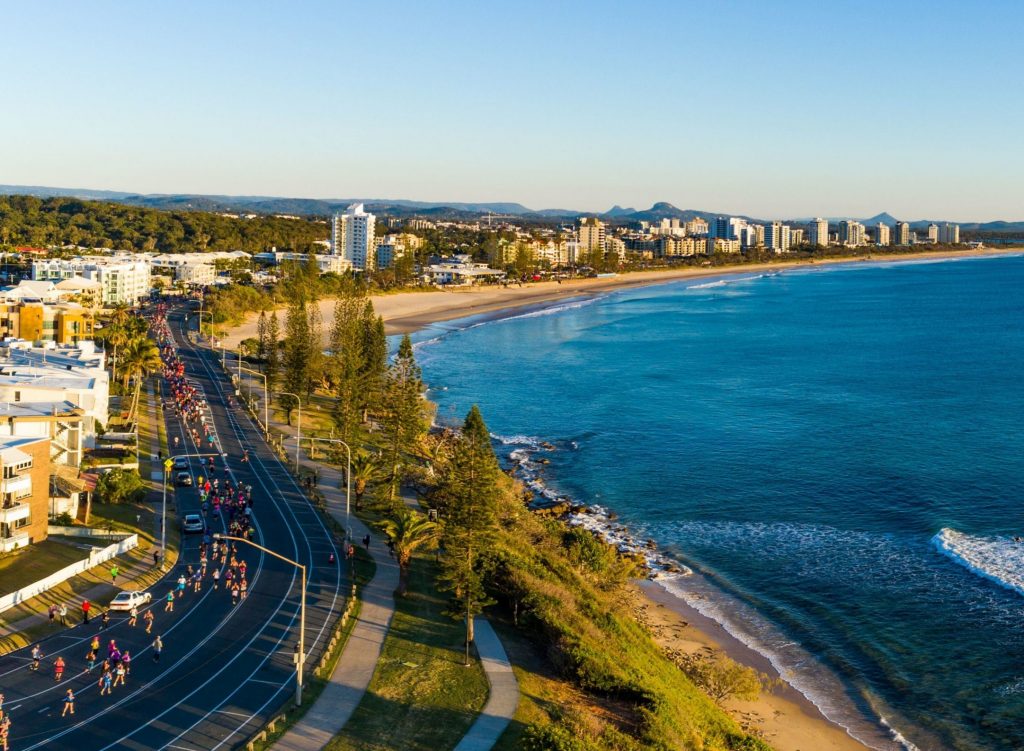 Having been a cyclist himself, he failed to see how painting a strip on the ground could make it safe for cyclists to mix with cars, trucks and buses.
There was also outrage that the cycleway would rob surfers of their car parks and access to popular breaks.
Alexandra Parade may again be the centre of community unrest over the region's Mass Transit plans.
There's talk of light rail, trams, tracks, overhead wires, poles and barriers that might further separate people from the beach.
Kenny is still passionate about protecting his beloved stretch of Coast and says it can be halted: "If New York City can keep the big green space of Central Park, we should be able to keep our beachfront," he says.
"Much of the traffic is not even headed for the beach so why give away a glimpse of the ocean when there's a motorway for through traffic."
This flashback is brought to you by Sunshine Coast journalist and history writer Dot Whittington, also the editor of Your Time Magazine.