"Freeloaders" illegally camping for days in car parks and on roadsides throughout the region are attracting the ire of Sunshine Coast residents.
While concerns are growing about homelessness, the problem of widespread illegal camping by drive-through tourists is receiving much less sympathy.
Hot spots include North Shore Road at Twin Waters, Stumers Creek at Coolum and quiet suburban beach areas, such as Happy Valley, Alexandra Headland and Bokarina Beach.
Locals say they have never seen so many campervans, camper trailers and converted buses staying for extended periods and are demanding action.
They say "cashed-up" travellers are simply choosing a "free ride": pulling in to parks, overnighting on roadsides with million-dollar views and "hiding away" in the hinterland and heavily treed suburbs, rather than choosing to pay to use campground and caravan park facilities.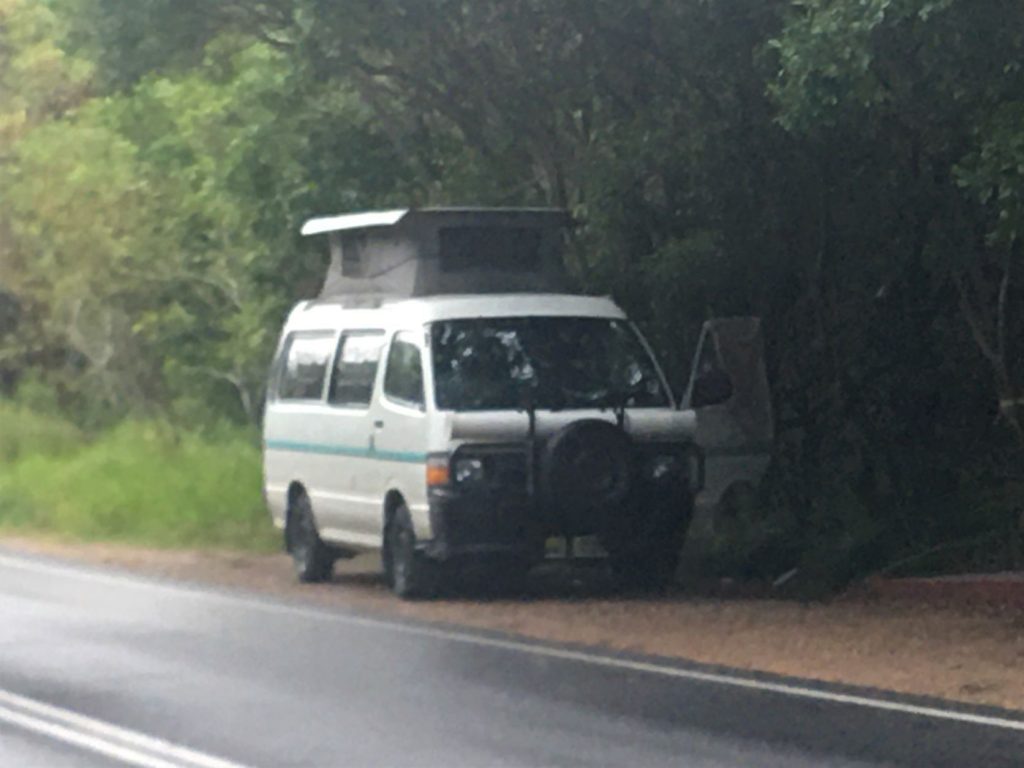 One Coolum resident said Stumers Creek hosted "on average eight to 10 cars a night – easy".
Some campers stay a few days and set up in treed pockets of the Stumers Creek Bushland Conservation Reserve.
Help keep independent and fair Sunshine Coast news coming by subscribing to our free daily news feed. All it requires is your name and email. See SUBSCRIBE at the top of this article. 
As council toilet amenities are locked overnight, early-morning dog walkers are often confronted by people defecating in bushes near their vehicles.
Complaints to the council resulted in more signs being erected to deter overnight campers "but the travellers aren't paying much mind to it", the resident said.
A Maroochydore woman said the North Shore Road illegal camping at Twin Waters was a "big problem".
She said it had become worse since the COVID-19 exodus from southern states to Queensland and the easing of border restrictions that saw increasing numbers of holiday vans moving around the state.
"There's a good number of them that stay and then are gone the next morning, but a few months ago, there were two or three groups that actually broke down trees to get into behind the wooden barrier and set up big family tents and get their cars in there.
"Over time, the couple of people I've spoken to say: 'We don't leave any mess. We clean up our mess'. And to a degree they do.
"But when you go over to the dog wash area, when you talk to the council people who have to clean the toilets, the caravanners don't clean up."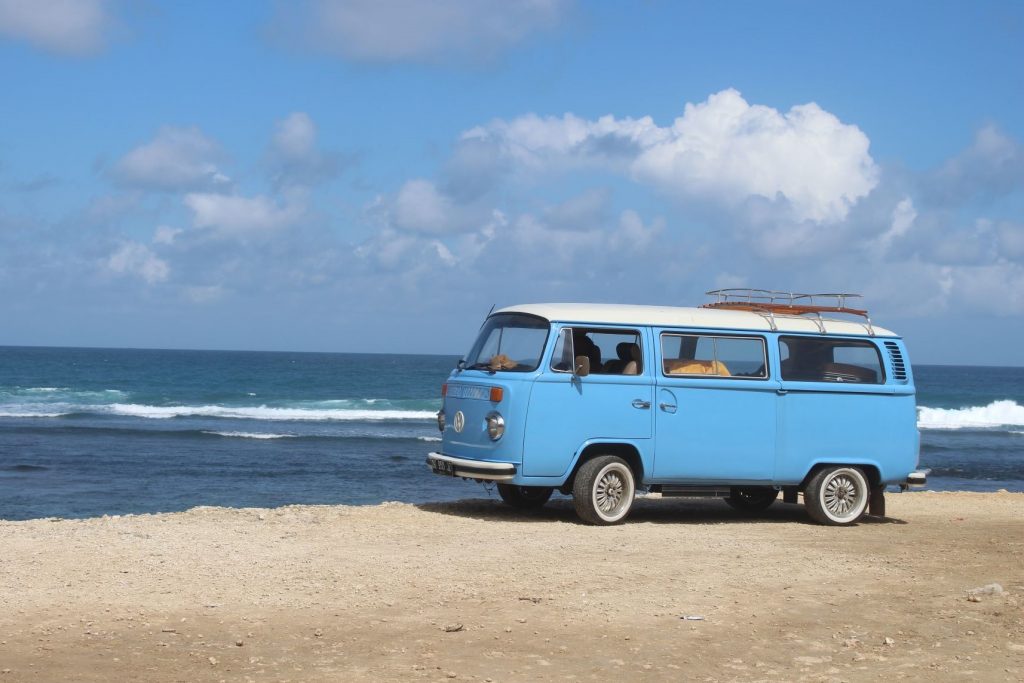 Caloundra Residents Association president Graham Smith said illegal camping was visible "all over Caloundra" at times but especially:
anywhere along The Esplanade at Bulcock Beach and Happy Valley
Caloundra Airport
the former visitor information centre on Caloundra Road
Shelly Beach car park
Bicentennial Park in Omrah Ave.
Mr Smith said that while he had seen illegal campers first-hand and witnessed council officers moving them on from beachside spots and parks, "they're not chased away necessarily from Caloundra airport".
"There are two issues: some are people having a holiday and trying to free camp.
"They think it's OK to do this stuff and they shouldn't be doing it. I like to go camping, too, but I pay for the exercise and I book in – as they should.
"But the bigger issue that we've seen – and we've talked to the actual people that do it – is those people who are in trouble.
"Unfortunately, (the free campers) detract from the fact that we are trying to take care of people that have no residence. They have nowhere to live. It hurts them more than it hurts anybody else. It takes the emphasis off them."
Do you have an opinion to share? Submit a Letter to the Editor with your name and suburb at Sunshine Coast News via: news@sunshinecoastnews.com.au
Sunshine Coast News columnist Ashley Robinson recently noticed a Hilux Ute with a camper on the back that stayed about a week at Bokarina Beach.
As Alex Surf Club CEO, he also often sees "free campers" set up in sand dunes, in the Alexandra Parade beach carpark and on the club's vacant block of land in Mari Street.
A Sunshine Coast Council spokesperson said illegal camping was addressed on a complaints basis.
"As a matter of practice, council generally educates in the first instance and issues infringements where unlawful camping continues. The infringement for camping unlawfully is $275," the spokesperson said.
"When staffing allows, joint patrols outside of hours are undertaken with police."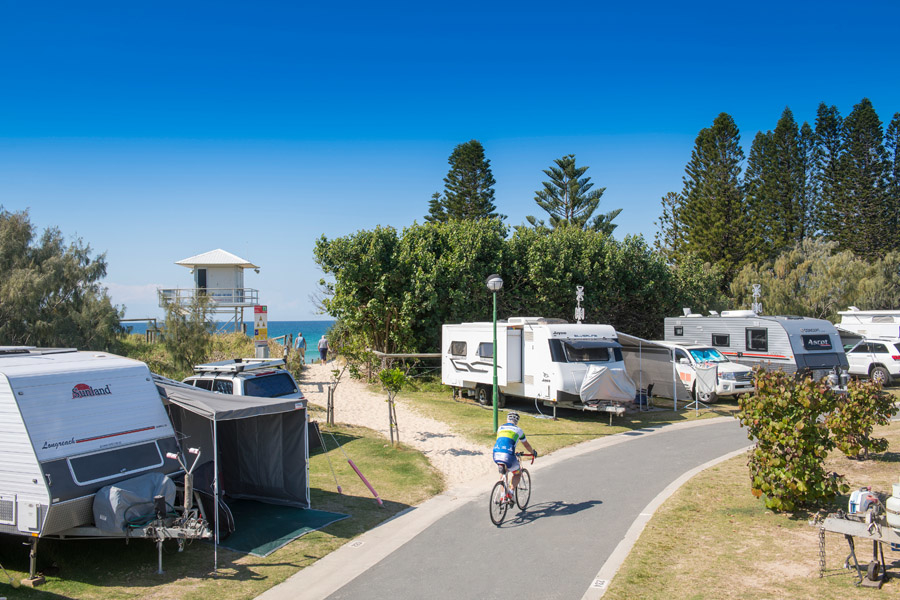 The State Government provides details on more than 450 rest areas on Queensland roads all-year round for general and recreational vehicles on its website to manage driver fatigue.
Drivers can stop at the three different types – motorist, heavy vehicle or combined motorist/heave vehicle rest areas – for up to 20 hours unless signed otherwise, but they are not camping sites or an accommodation option.
Rest areas such as Cruice Park at Woodford are popular for overnight stays.
Sunshine Coast Council, however, does not provide free camping areas and camping fees apply at council-owned holiday parks and permitted sport and recreation land.
But the council spokesperson said a range of recreational camping options were available locally to suit most budgets.
The council's website has more information on camping and holiday parks, including some provided by the State Government.
Many travellers, however, still choose to snub their noses at these paid spots.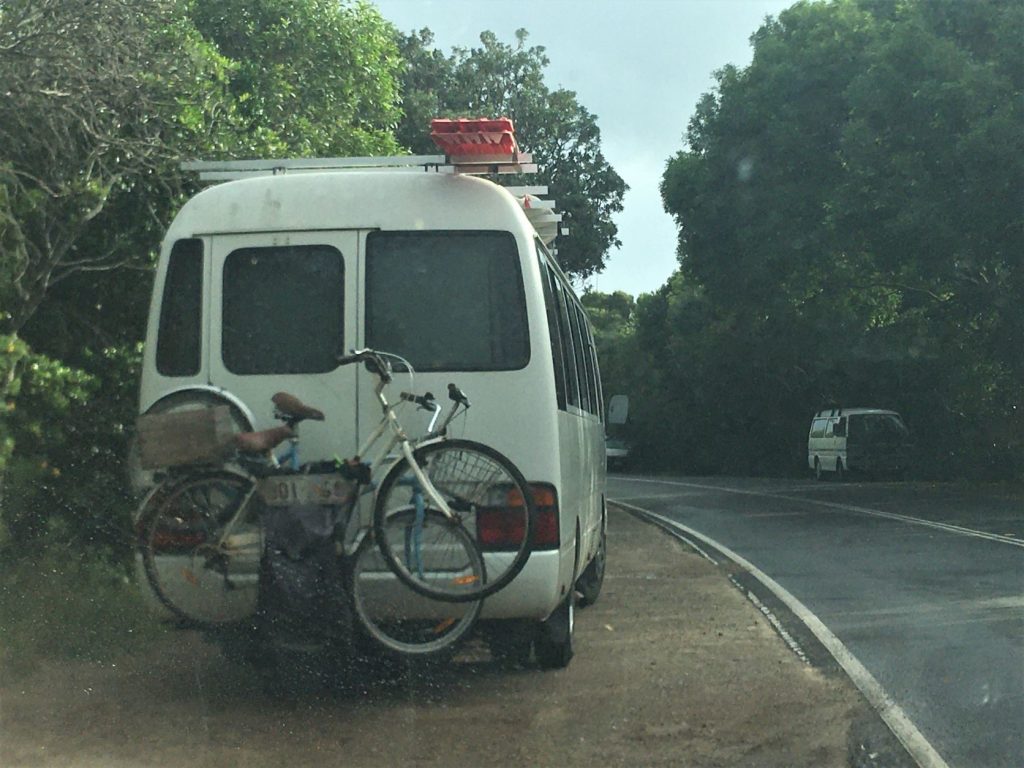 The nightly camping at Twin Waters also puts safety at risk on that stretch of road, according to locals.
"They park along the road, which they are allowed to do, but they very often are over the white line so that narrows that road more than it already is," a resident said.
"The other problem with that road is, when it's really busy, there's cars and vans up and down both sides and around where the carpark is.
"Often the rubbish man can't even get past. They're parked so badly and it's not just caravans doing that.
"Kids are going backwards and forwards, dogs are going backwards and forwards.
"The speed limit is 50 which is atrocious and we tried to get that changed as well. So, it's a bit of a mish-mash of stuff that the caravans exacerbate."
If you are at risk of homelessness, call the Department of Housing Homeless Hotline on 1800 474 753.