Two men from opposite ends of the Sunshine Coast have become overnight millionaires, after striking it lucky in Gold Lotto.
The Noosa and Kings Beach residents both plan to retire, after winning $1.81 million each in draw 4527 on Saturday.
The man from Noosa planned to sail off into the sunset on a new boat.
"You beauty," he told an official from The Lott.
  "This is just beautiful.   "I've got a fair idea of how my life is going to go now.
"I'll do a bit of work on my house and fix up a few things first.thelott.com – the official home of Australia's lotteries.
  "But then I'll retire, buy myself a boat and spend the next 10 to 15 years relaxing and enjoying life.   "This is just amazing.   "You dream of things like this happening but never expect them to. It's going to completely change my life."   He purchased his winning 50-game QuickPick entry online at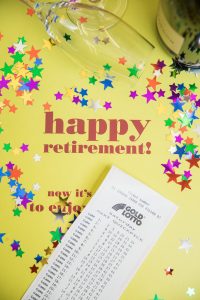 Meanwhile, the Kings Beach man is farewelling work forever.thelott.com.
  He was stunned to become a millionaire.   "Wow, well, there you go," he told The Lott.   "How about that.   "I'm shaking on the phone. Just complete shock. I can't believe this has actually happened.   "I'm going to retire immediately. Stuff working now.   "My wife is at home today, so I'll be trying to clock off as soon as possible and head home to celebrate with her.   "This is incredible."   He purchased his winning 18-game QuickPick entry online also at
The winning numbers were 6, 45, 13, 11, 17 and 7, while the supplementary numbers were 43 and 23.
Stay on top of local stories by subscribing to our free daily news feed. All it requires is your name and email. See SUBSCRIBE at the top of this article. There were 11 division one winning entries nationwide, with four from Queensland, in the $20 million Saturday Gold Lotto draw 4257.   The Lott's division one winning tally has now reached 155 in 2022. A mother from Wurtulla was among the winners, earlier this year.   There are more chances to win big with Tuesday's Oz Lotto offering $5 million, while Thursday's Powerball has $60 million up for grabs. Tickets can be purchased at any licenced lottery outlet, online from thelott.com or via The Lott mobile app.