Mayor Mark Jamieson has hit out at an Entertainment Centre "mirage" being promoted by a Coast MP and warned residents to look more closely at election promises during the federal campaign.
With only two weeks before Australians cast their votes, Mayor Jamieson said the Coast had a long list of infrastructure needs, but it was important for voters to check that commitments were backed up by money and timeframes.
"What the Sunshine Coast doesn't need is grand election 'visions' from candidates who are not backed by their party and other contributors with funding and a clear delivery timeframe," Mayor Jamieson said.
The mayor singled out Member for Fairfax Ted O'Brien's recent promotion of a new Entertainment Centre in Maroochydore which Mr O'Brien suggested could host basketball for the 2032 Olympics and therefore qualify for federal-state funding.
"What is being sold to the Sunshine Coast residents is little short of a mirage," said Mayor Jamieson.
Mr O'Brien immediately hit back, rejecting the mayor's notion that he was electioneering and voicing his concern about the Mayor's lack of comprehension about how such an important community asset could be funded
Mayor Jamieson said Mr O'Brien's push had no business case, no funding promises from State or Federal Governments and no site.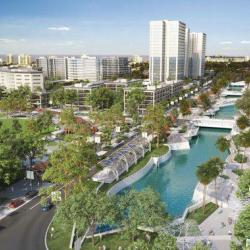 Furthermore he said such a project was likely to cost at least $300 million, but the State and Federal Governments had only earmarked $85.2 million for a basketball stadium for the Olympics.
Even then, the mayor said, there was no solid commitment that Maroochydore would be hosting the basketball.
Mayor Jamieson said an Entertainment Centre had been part of the council's planning for the city centre since before it acquired the former Horton Park Golf Course in 2012, but it would need a huge investment.
Stay on top of local stories by subscribing to our free daily news feed. All it requires is your name and email. See SUBSCRIBE at the top of this article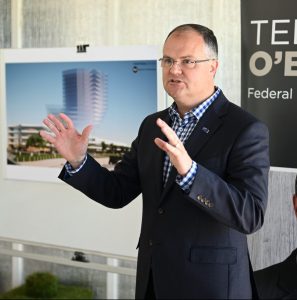 However, Mr O'Brien said one of the reasons the Coast had secured the rights to host the 2032 Olympic and Paralympic Games was to accelerate the delivery of infrastructure for our region.
"I therefore reject the Mayor's notion that the Games 'does not provide the justification for a permanent, multi-billion public transport commitment' as he (the mayor) said.
"I refuse to be drawn into petty games about whose plan for an Entertainment Centre in the Maroochydore CBD is better. Instead, we should all be working together for a common end goal.
"I am concerned about the Mayor's lack of comprehension about how such a community asset could be funded.
"I've been telling him for over a year that the best opportunity for securing State and Federal Government funding for this sort of asset would be through the 2032 Olympic and Paralympic Games.
"The interest of our region would be best served if the Mayor started calling on Anthony Albanese and Anastacia Palaszczuk to commit to the $3.2 billion heavy passenger rail line to Maroochydore, delivered in time for the 2032 Games."
Mayor Jamieson said the Sunshine Coast community should be aware of the following when considering Mr O'Brien's Entertainment Centre "vision":
There is no commitment to host Olympic basketball in the Maroochydore City Centre.  The only commitment is to examine the viability of two potential locations — the Kawana Sports Precinct (the logical home for Olympic sporting facilities) and Maroochydore.
Based on council's previous work, an Entertainment Centre is likely to cost at least $300 million.  The existing funding commitment from the State and Federal governments for an Olympic basketball centre is $85.2 million.  This is well short of delivering the type of facility that has been promoted in recent times.
None of the major parties in either the Federal or State Parliaments have ever committed any funding to deliver an entertainment centre or a convention and exhibition centre in Maroochydore.
There has been no business case developed for Mr O'Brien's entertainment centre idea and none of the parties involved have a site for the facility.
In 2019, council finalised a business case for a convention and exhibition centre in Maroochydore (at a cost of $1.36 million) and that business case has been with the State and Federal governments since that time.  Mr O'Brien's proposal is not the facility that is the subject of council's business case.
The Federal Government has not contributed any money the Maroochydore City Centre development.  All of the work on that project has been funded and delivered by council and the private sector.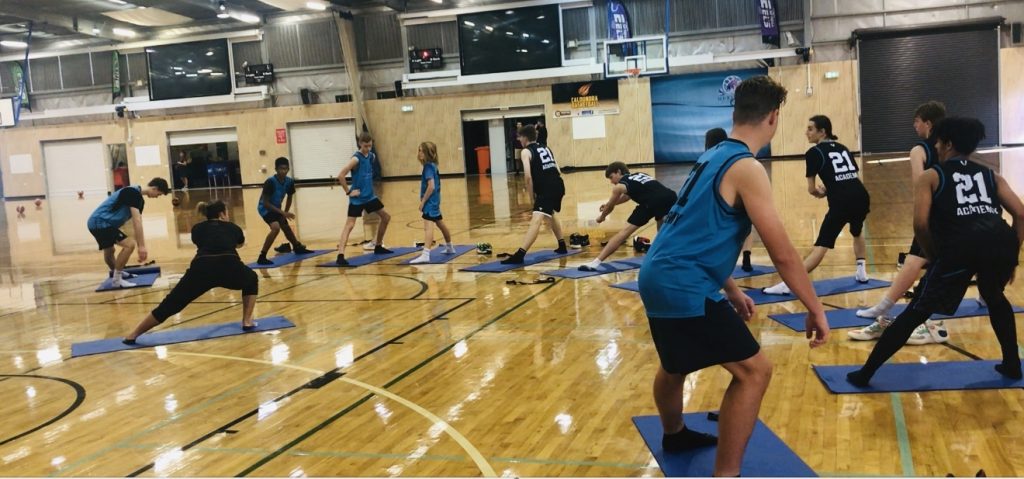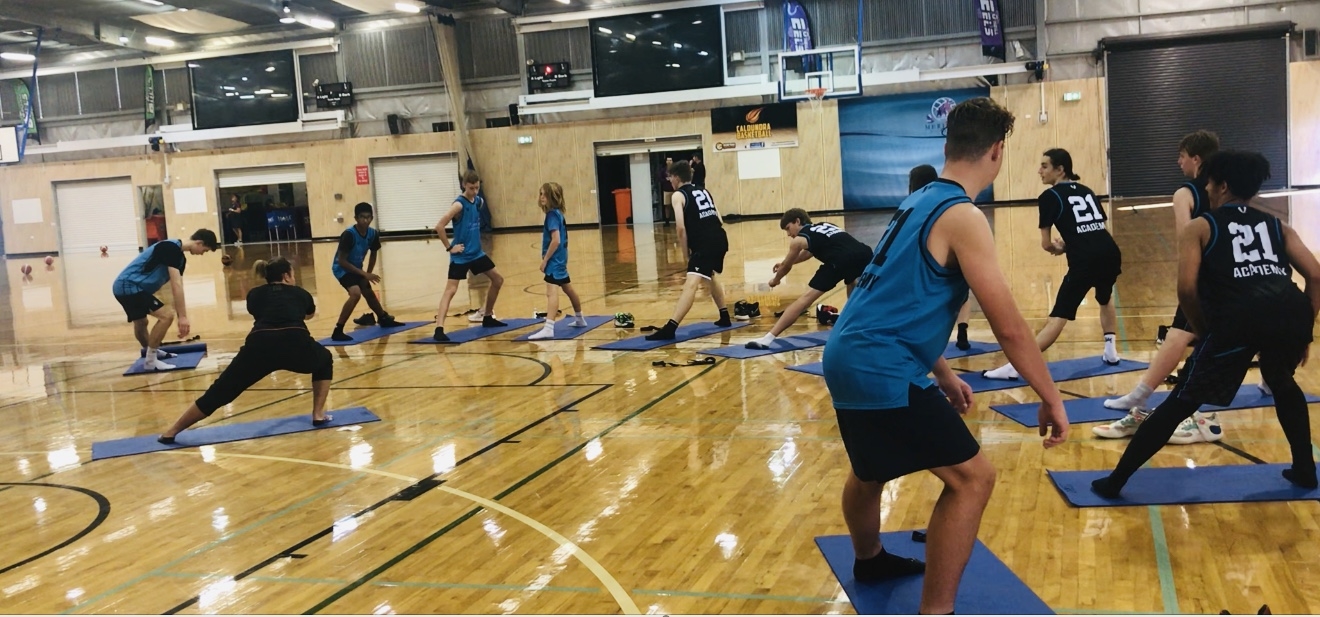 Mayor Jamieson said council had always been clear that it would only contribute land for an Entertainment Centre because the ongoing operating and maintenance costs were forecast to exceed $300 million over the life of the facility.
"Just as has been the case with other major convention and exhibition centres in Queensland, it is council's expectation that the State and Federal governments fund the capital cost of the centre in Maroochydore," he said.
"If any Federal election candidate wants to do something worthwhile to advance this project, then they should be spending the next two weeks getting a firm financial commitment from their party for council's proposed convention and exhibition centre in Maroochydore – a project which has a supportive business case.
"This would be of far greater benefit to our community than promoting a mirage based on redirecting a hypothetical $85 million earmarked for a basketball centre – when that funding is seriously insufficient and would not deliver the type of facility needed in the Maroochydore city centre.
"Cherry picking outcomes and promoting mirages that deliver no enduring legacy benefit for sport generally, or basketball in particular, poses a very real risk the event will be moved away from the Sunshine Coast to another location.
"To avoid this risk eventuating, what is genuinely needed are commitments to work collaboratively to do the necessary site assessments and come up with the best outcome for the residents and ratepayers of the Sunshine Coast, no matter where they live.