Sports legends and generous community members have rallied to a lunch by the lake for a good cause.
A sold-out function, for 180 people, was held at Mountain Creek on April 22, to raise funds for the Spinal Injuries Unit at the Princess Alexandra Hospital in Brisbane.
Local hotelier Scott Armstrong, owner of Sunshine Coast Hotels Group, offered The Lakehouse Sunshine Coast, next to Brightwater Hotel, as a venue for the event.
Major Queensland sports clubs, including the Brisbane Broncos, Brisbane Lions, Queensland Reds and Queensland Racing Club, along with other businesses, donated items for auction.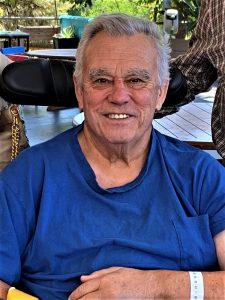 Wallabies great John Eales was the MC, while the speakers' roster included legendary rugby league coach Wayne Bennett, renowned author and ex-Wallabies player Peter FitzSimons, Australian para canoeist and former sapper Curtis McGrath, former Wallabies coach and ex-Sunshine Coast councillor John Connolly, along with John's son James, who has served overseas with the Australian Army. Sunshine Coast Mayor Mark Jamieson also attended.
Mr Connolly, who spent nine months in the hospital after a serious fall, helped organise the lunch, which raised more than $75,000, and he said he was "overwhelmed by the support" for it.
The tickets were gone within 90 minutes of word spreading. "We could have sold 400 tickets," he said.
He said the lunch offered  "insight and a few laughs", but more importantly helped provide much-needed equipment for the hospital.
Help us deliver more stories that inform, connect and celebrate the Sunshine Coast by signing up for our free Daily News Feed: Please go to SUBSCRIBE at top of this article and add your name and email address.