Clive Palmer's Coolum resort is showing signs of roaring back to life.
The controversial billionaire has had two large lion sculptures installed at the entrance to the prized 324-room, 150-hectare property, which is undergoing a major refurbishment.
Sunshine Coast News understands the mining magnate and political figure's $100 million renovation of the former Hyatt Regency, announced in March last year, is now expected to cost $120 million and is fast gathering momentum.
Up to 100 tradespeople a day have been involved in the project.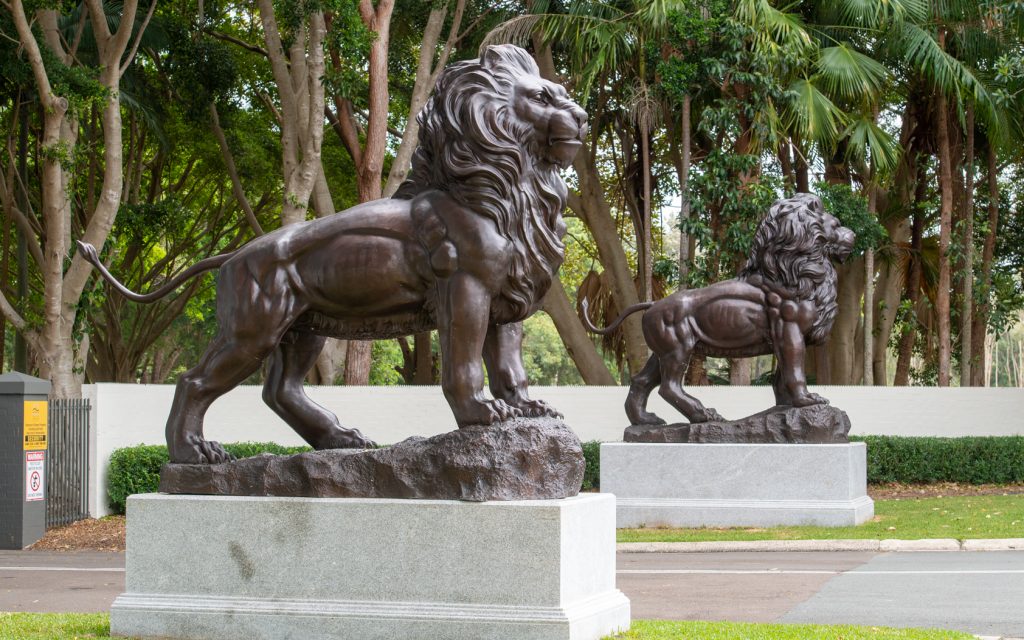 A spokesman for Mr Palmer said the resort "was starting to look amazing".
"It's a big job, but there's plenty happening," he said.
"The golf course is impeccable and back to championship quality.
"The work on the villas is coming along and by the end of this year, or early next year, we should see part of the resort operating."
Want to stay on top of local happenings? Get stories direct to your inbox by subscribing to our free daily news feed. All it requires is your name and email. See SUBSCRIBE at the top of this article 
The spokesman said it would be open to members of the public to stay and enjoy.
Earlier this month, about 1100 United Australia Party (UAP) faithful gathered at Palmer Coolum Resort for a marathon election campaign launch and some were hosted in rejuvenated villas.
The spokesman could not cast too much light on why Mr Palmer had requested lions at the gate, but said they certainly were turning heads.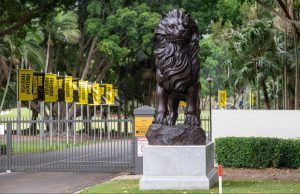 Passers-by told Sunshine Coast News they gave the entrance an Asian feel and "looked expensive".
People in China and Vietnam believe lion statues provide protection for homes while, among Buddhists, they highlight peace and prosperity. In ancient times, such showpieces symbolised strength and royalty.
Mr Palmer already has an affinity with the king of the jungle with one of his property entities called Coeur De Lion Investments. This is French for "lion heart".
So, what do we know about what will be in the new-look resort, which was touted as Australia's finest when operated by Hyatt?
In its heyday in the 1980s it had 700 staff, was one of the largest employers in the region and injected millions of dollars into the local economy each year.
When Mr Palmer purchased the property in 2011, he promised to revive the tourism gem, which he said would help Queensland's economy recover from the Global Financial Crisis.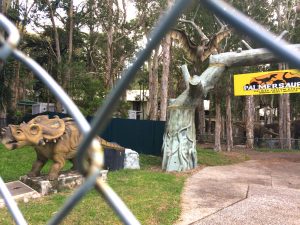 However, it fell from grace, hundreds of staff were laid off and his introduction of a dinosaur park, opened with the help of Terri, Bindi and Robert Irwin in late 2013, and an antique car museum, failed to sustain visitor numbers.
A long-running legal battle with part-owners and owners of some of the villas also inhibited Mr Palmer's ability to progress any plans. He has since bought them out and has full control.
More than 300 premium studio, two and three-bedroom apartments now are being refurbished in the upgrade, which will also see several restaurants revived, as well as the Village Square.
Do you have an opinion to share? Submit a Letter to the Editor with your name and suburb at Sunshine Coast News via: news@sunshinecoastnews.com.au
As far as Clive-style attractions go, he has announced he wants the Palmer Coolum Resort redevelopment to include replicas of the Wonders of the World and famous landmarks, including a full-size Trevi Fountain.
It is understood they have been ordered from overseas and will be scattered around the property so visitors can sit and marvel at them.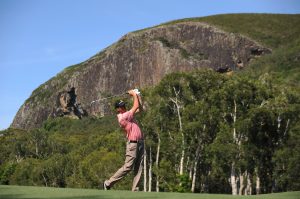 The Seven Wonders of the World list was updated in 2007 to include the Great Wall of China, Chichén Itzá (a Mayan city in Mexico), the ancient city of Petra in Jordon, Machu Picchu, Christ the Redeemer statue in Brazil, the Colosseum and the Taj Mahal.
Despite his latest passions, it seems Mr Palmer will remain true to his old loves.
A spokesman previously told SCN, the dinosaur park would remain.
Stay tuned.