It was a "fantastic" auction result for a vacant lot of beachside land at Marcoola when it went under the hammer on Saturday.
The 800 square metre, flat, vacant block at 54 Beachway Parade  last sold in November 2020 for $1.3 million.
Roll forward 17 months and it fetched an outstanding $2.15 million.
"I am pretty sure this will be among the last on the Coast," North Shore Realty agent Jay Pashley said. "If you wanted one, you just missed out."
The auction result is, he believes, a good guide to where the Coast residential property market is at the moment.
"There's a lot of people wondering if the market is finished, if it's starting to crash. There's currently a lot of funny things going through people's heads," Mr Pashley said. This auction result showed otherwise.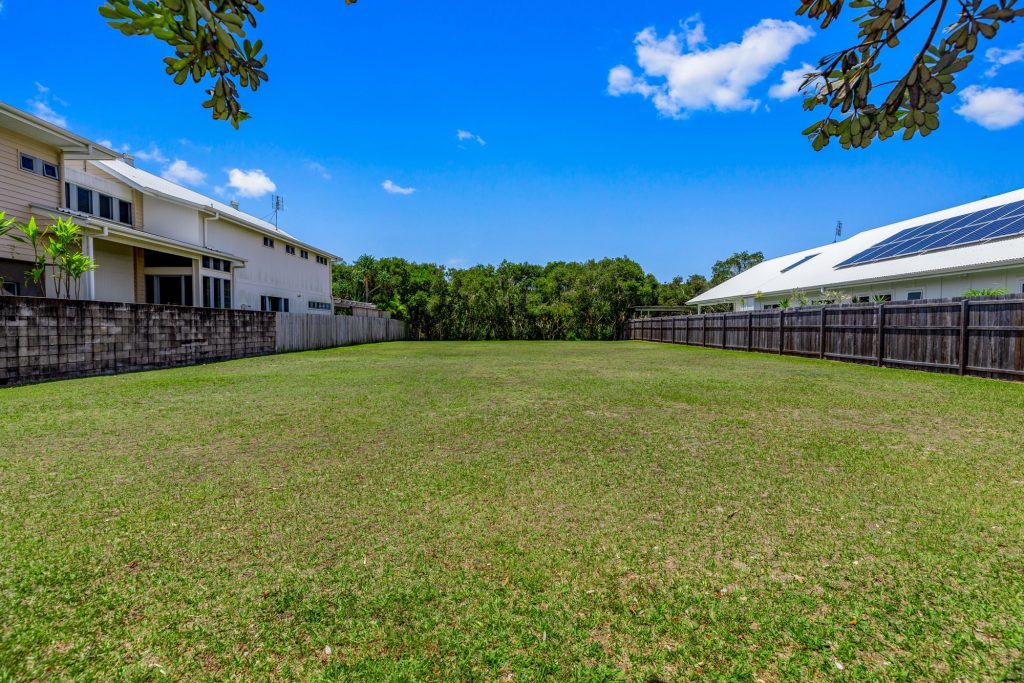 Circling the auction on the day were nine registered bidders, some of them builders. They were from Brisbane and the Coast.
"The successful bidders are locals looking to build their ideal retirement home," Mr Pashley said.
FORGET THE WET WHEN CHASING A GOOD BUY
Ray White Buderim chief auctioneer Jake Loiero was more than pleased that his agency achieved five from five on a holiday weekend where the weather was anything but favourable for home auctions.
 Across the Ray White group auctions, an average of about five bidders for all auctions.
"The bidder numbers are remaining very strong," he said.
"I think investors are wanting to get into the market to lock in cheap mortgage rates with the inevitable rise in the future.
"I'm not seeing them coming out in droves but for the right opportunities investors are now definitely in the forefront of competition with owner-occupiers." 
THRLLING BUDERIM AUCTION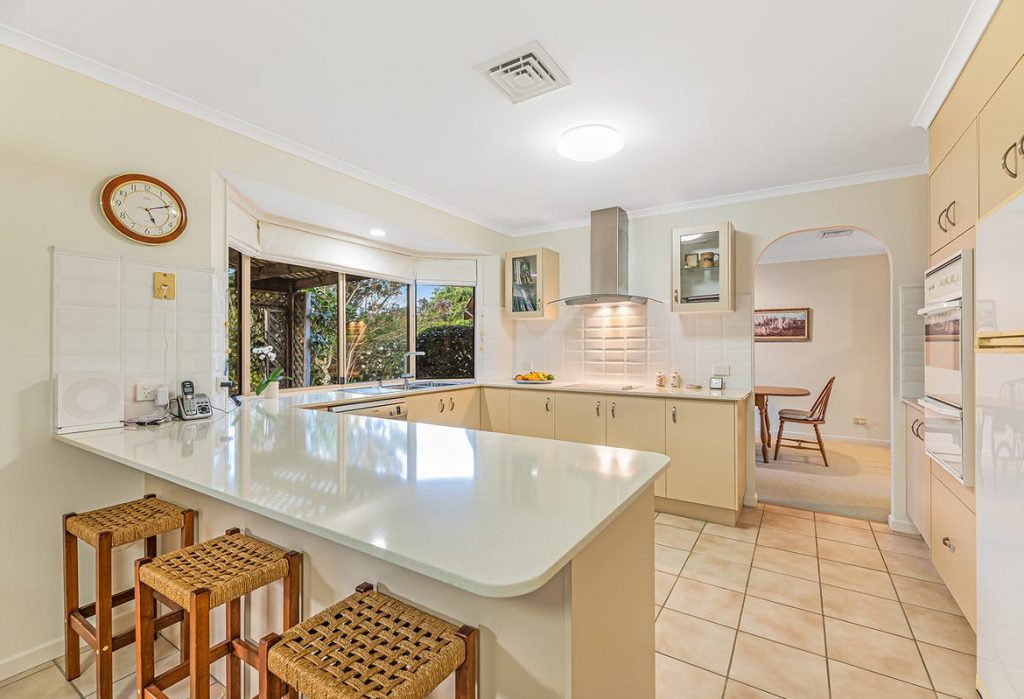 The buyer interest in the three-bedroom home at 3 Royal Drive was very strong. Located in a popular street at the top of Buderim, 12 of the 15 registered bidders turned up for the Saturday auction. 
"Pretty much most of them were locals," Ray White auctioneer Brodie Rodgers said. "They are certainly dominating the property market in Buderim."
Soaking up the auction action were close to 90 people observing what Mr Rodgers described as a quintessential Buderim auction.
Bidding started at $925,000 with four bidders working the last few bids aggressively until it sold under the hammer for $1.28 million to a local woman.
Listed by Ray White agents Robert and Sally Horne, Mr Rodgers said the home had a lot going for it because of its location.
Kept in original condition, the low set, brick and tile home has had only ever had one owner. "It's neat as a pin and extremely well maintained," Mr Rodgers said.
MINYAMA MANSION'S QUICK CHANGEOVER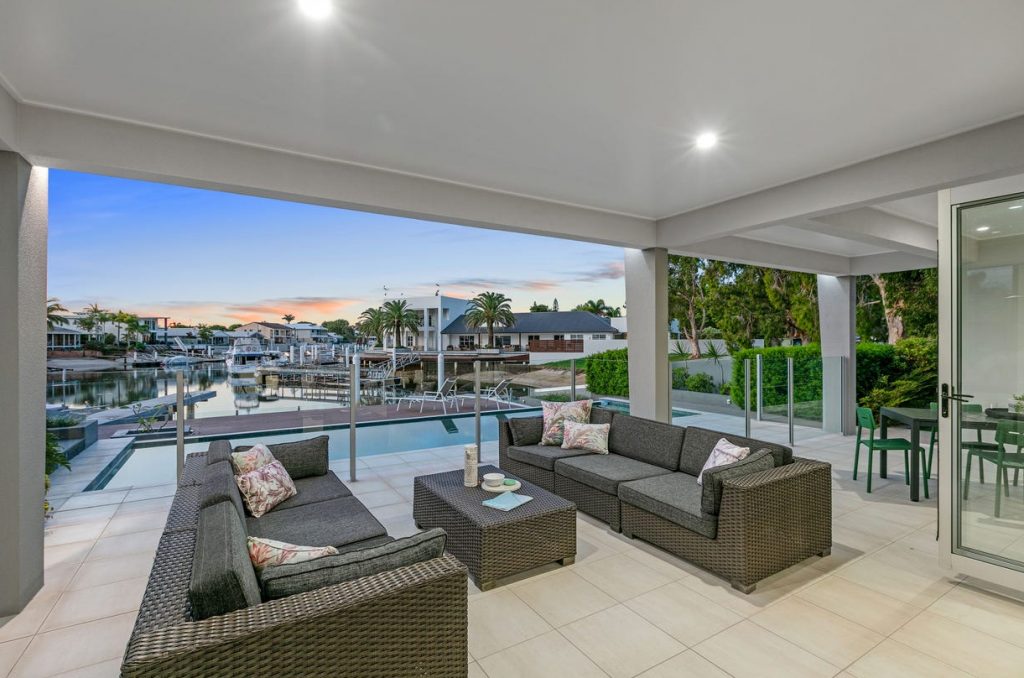 The five-bedroom home at 1A Island Court in Minyama (pictured above) took little time to change hands on Saturday with a local buyer snapping up the luxurious waterfront property for $3.55 million.
It was only six months ago the north-facing canal front home sold for $3.3 million. "The owner just wanted to move on," Next Property Group agent Richard Scrivener said.
Watched on by a large group of local house owners keenly interested in how the Minyama is moving and as the rain pelted down outside, Mr Scrivener said three registered bidders – one from interstate and two from the Coast – quickly moved the bidding towards the home selling under the hammer.
"It's a popular street and a popular location," Mr Scrivener. "There is definitely still demand for waterfront properties."
UPCOMING AUCTIONS
MAROOCHY RIVER: Rolling grounds of green with an abundance of fresh air and privacy, and the opportunity to turn your hand to running a wedding venue, restaurant, guest house or farming business, 1410 Yandina Coolum Road is located a short distance the Yandina township. Listed by Greg Young of Young Property Group, it will be auctioned on Sunday May 1, at 11am. The property offers a raft of opportunities for families wanting to live a truly rural lifestyle while still being in close proximity to the Coast beaches and CBD.
BUDDINA: Live right by the beach or enjoy owning a beachside weekend getaway, Surfside on the Beach's three-bedroom Unit 1S, 147 Lowanna Drive offers both lifestyle options. Listed by Define Property's Grant Whisker the absolute beachfront, ground floor apartment is up for auction on Saturday April 30 at 10am.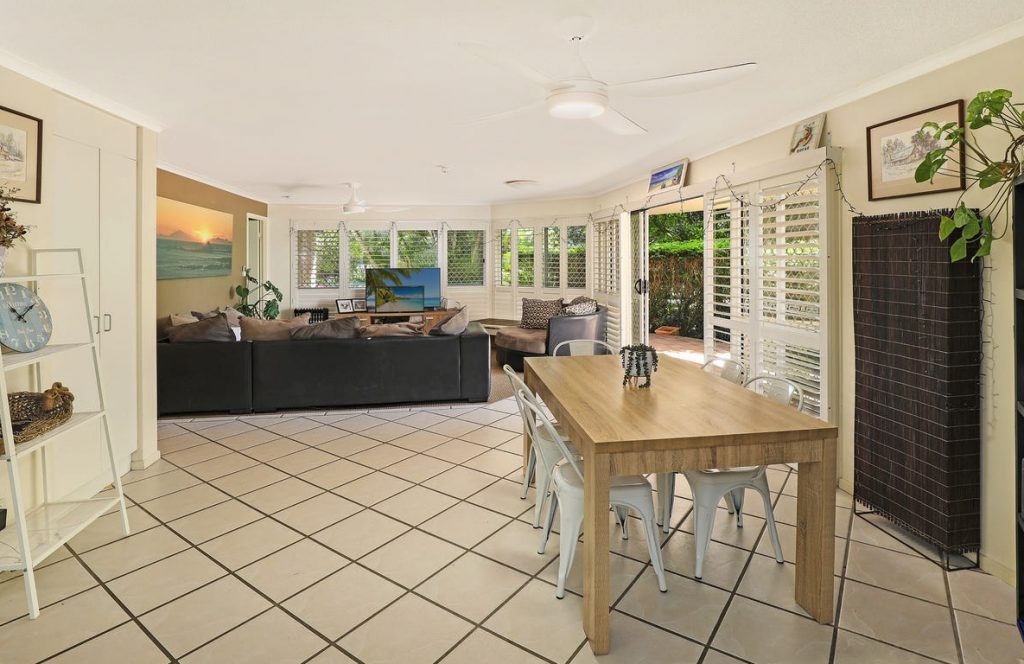 SIPPY DOWNS: If you are looking for a low maintenance, high quality executive home then the five-bedroom home at 78 Albany Street is worth checking out. It will be auctioned at 10am on Saturday, April 30. The single level home has a neat garden and glorious backyard pool. "It backs onto the lake," Ray White agent Jake Loiero said.
BUDERIM: The breathtaking Glass House Mountains, on show from the deck of the single level, three-bedroom home at 7 Schwartz Street, could be the perfect home for first homebuyers said Ray White agent Jake Loiero. Every room of the house is light-filled and has hinterland views. "It's good entry-level buying in Buderim," he said. "It could be some of the cheapest views in Buderim." It will be auctioned at 1pm on Saturday April 30.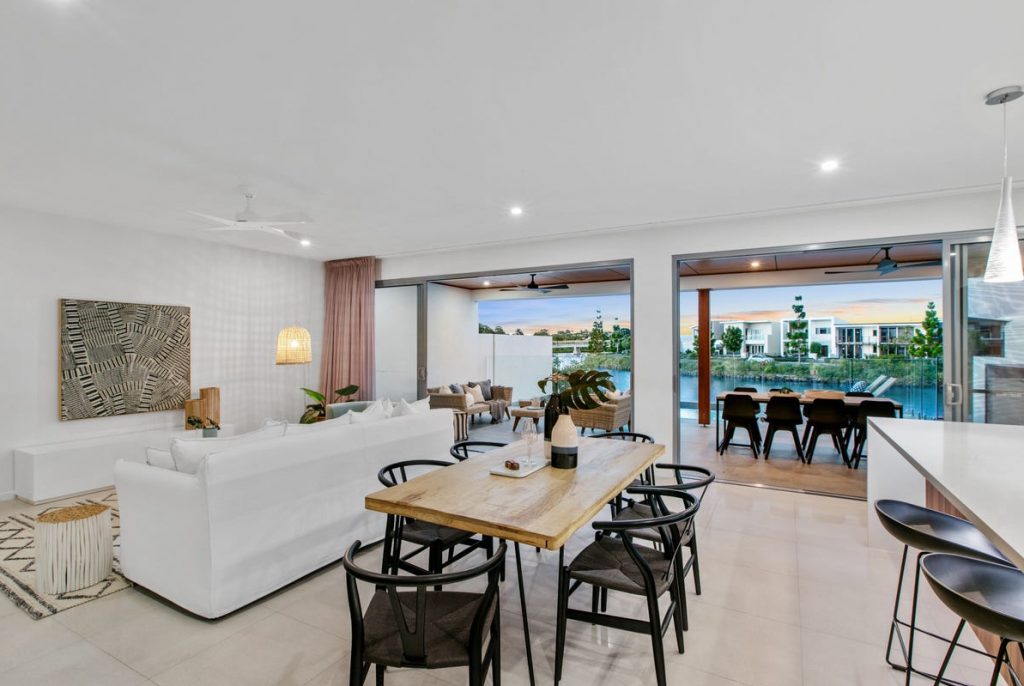 MAROOCHYDORE: Situated in the Sunshine Cove precinct, the five-bedroom home at 20 Mackenzie Drive is beautifully appointed with plenty of room for family living both inside and out. It's being marketed by Courtney Paterson and Loren Wimhurst of Next Property Group. Situated on a large block and flowing down to provide canal access for the watersport-minded buyer, the centrally located home will be auctioned on Saturday April 30 at 12pm. It last sold in February 2021 for $1.42 million.
DATE CLAIMER: Ray White Mooloolaba and Kawana Waters will hold their Auction Collective event on Saturday, May 7. During the day seven on-site auctions and another incredible seven online auctions will be conducted.  The details for all the properties can be found at the website Coastalliving.auction.
END