Locals are being urged to have their say on the future of a landmark toilet block in Mooloolaba that could be demolished.
Sunshine Coast residents can now express their opinions about the Loo with a View, during a community consultation period from March 30 to May 4.
The well-known structure on The Esplanade, built in 1997, has deteriorated due to its exposure to the elements and it does not meet the needs of people with disabilities.
It could be demolished as part of the Mooloolaba Foreshore Revitalisation Project, to transform the beachfront with more parklands, paths and amenities.
A new amenities block could be built nearby.
Joe Natoli, the Division 4 Councillor for Mooloolaba and surrounds, encouraged locals to have their say if they wanted to save the loo with the best view in Australia.
"I'm hearing, from a broad spectrum, that there is a strong sense of wanting to keep it," he said.
"But we want to see exactly how strong that sense is, by gauging the community.
"I believe people have fallen in love with the Loo with a View, especially the observation deck and because people can get up over the beach and water."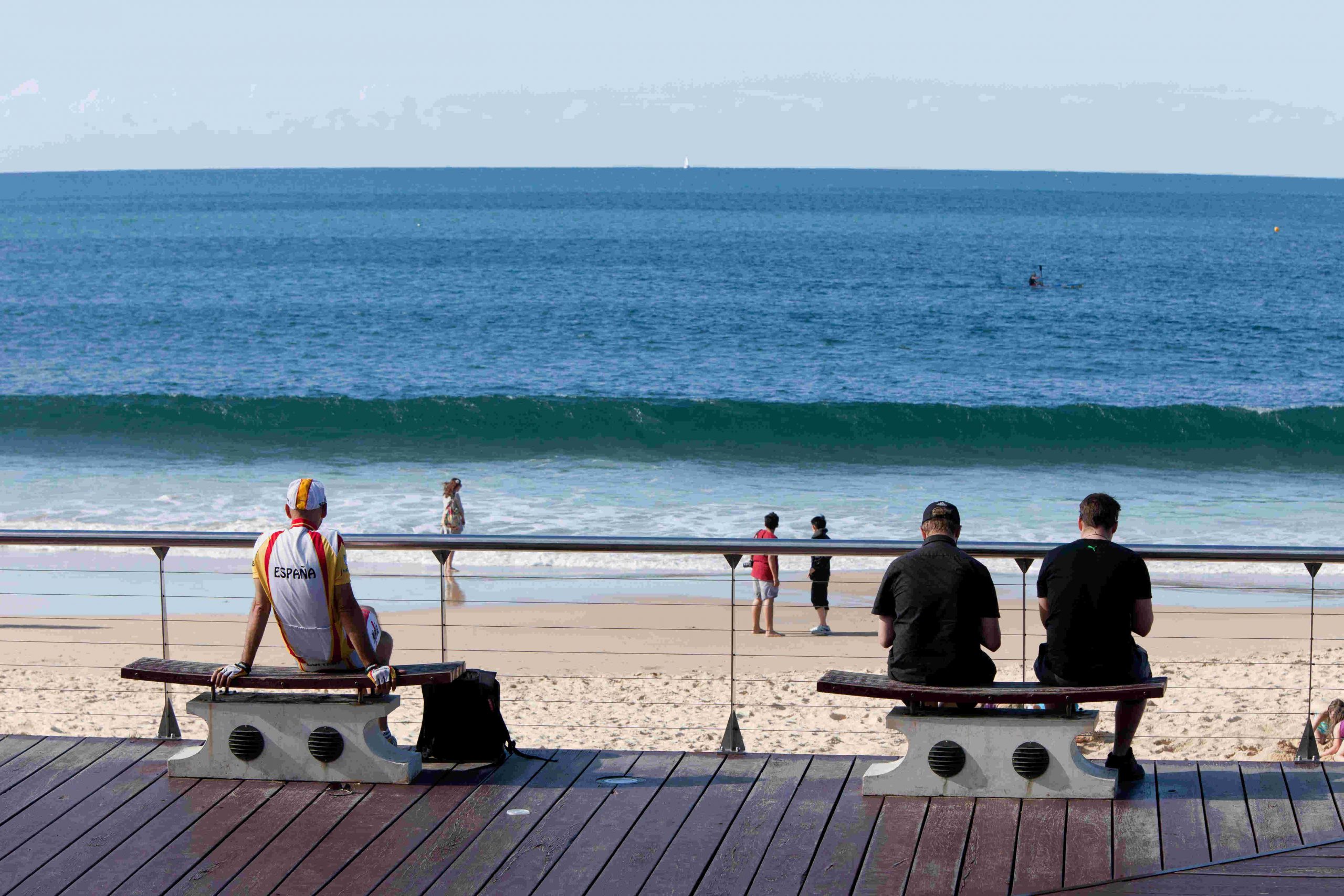 Cr Natoli, who was Maroochy Mayor from 2004 to 2008, said it was an "iconic building".
"It is a structure that I think people have gravitated to," he said.
"I often hear people say: 'I'll meet you at Loo with a View.'
"It is ingrained in our culture now."
He believed there was a passionate sentiment to retain the facility.
"Within my circles, there's very strong support for the Loo with a View to stay there," he said.
"It's probably the most loved public toilet in Australia.
"It's become more than just a toilet block; it's become a distinctive location where people meet and congregate.
"We've had many events around the Loo with a View, and it's become an iconic image of Mooloolaba."

He believed the region should hold on to parts of its history.
"There is a lot of change forecast for Mooloolaba," he said.
"We've seen the start of the Northern Parklands, the old caravan park is gone and it's going to be a parkland, eventually all the car parking along the front will be removed and converted into foreshore area for the public, the rock wall from the Loo with a View to the (Mooloolaba) surf club will be changed and the whole area will be redone.
"So, there's massive changes happening at Mooloolaba, and I question whether it's the smartest thing to throw everything out and start fresh.
"In some cases, people like to gravitate to some point in history and keep that special character of how they remember Mooloolaba.
"Even though it (the Loo with a View) is only 25 years old I think it's made a tremendous contribution — it's a building that I think people have fallen in love with and would hate to see it go."
"A lot of old buildings are already gone in Mooloolaba, and we've got nothing in terms of our heritage values left here.
"We've lost a lot of character, especially on the coastal fringes.
"Caloundra has lost quite a bit, Mooloolaba has lost all of it, and I think the Loo with a View has capacity to be there for decades and continue to build that iconic imagery, to the point where it could be heritage listed and become an important visual building landscape that people will want to see stay there for as long as possible."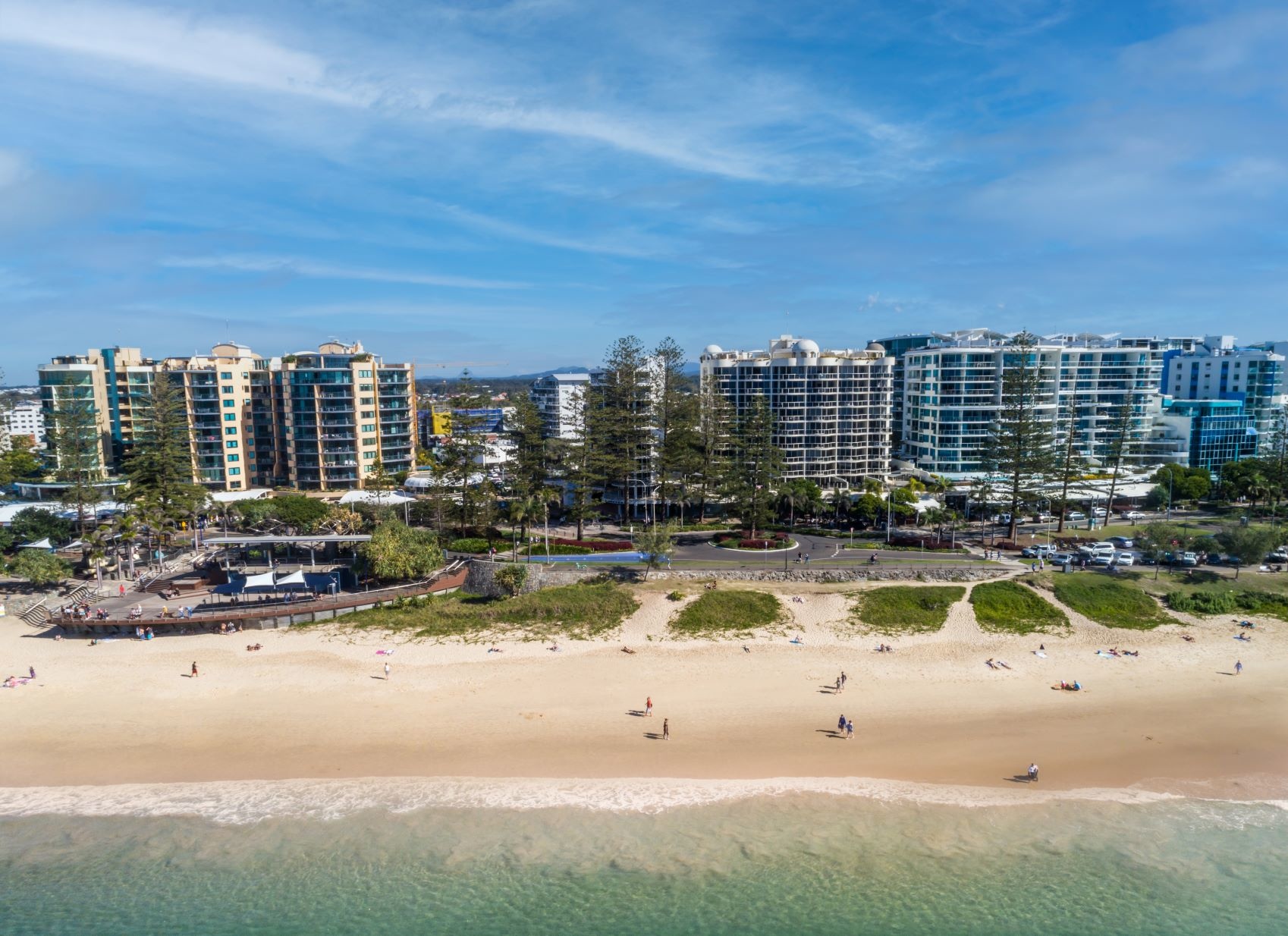 A council media release said the facility was in poor condition.
"Recent independent engineering assessments revealed the Loo with a View building is suffering the impacts of its highly corrosive beach environment — as occurs with many coastal buildings of this age," a spokesperson said.
 "These assessments indicated the facility will require constant maintenance to address extensive material corrosion, weathered decking and roof deterioration.
"While the Loo with a View is still functional and safe, the structure is ageing with several areas 'beyond repair'.
"Furthermore, the Loo with a View does not meet modern Universal Access (People with Disability Access) requirements. Its surrounding decks and pathways provide limited access for those in our community with a disability, parents, carers, and those using mobility devices or prams.
"To meet modern building design standards and Universal Access Requirements, refurbishment of the existing facility will require significant redesign."
Mr Natoli said he would prefer to see the Loo with a View mended and upgraded.
"The costs to repair and the costs to build a new one is almost the same," he said.
He said the structure had been largely neglected.
"Only a few years after the Loo with a View was constructed the former Maroochy Shire Council stopped putting oil on the deck, and I feel like in the last five years — since the decision to probably let the building be demolished and build a new one — that it was not very well maintained," he said.
"I think there are clear, evident signs that council probably could have done a lot better in maintaining that building over the years.
"I personally think that if it was well-maintained from day one, we may have extended it way beyond (25 years).
"The toilet block itself is nearly 40 years old and is structurally still in very good condition, but it's never been refurbished inside."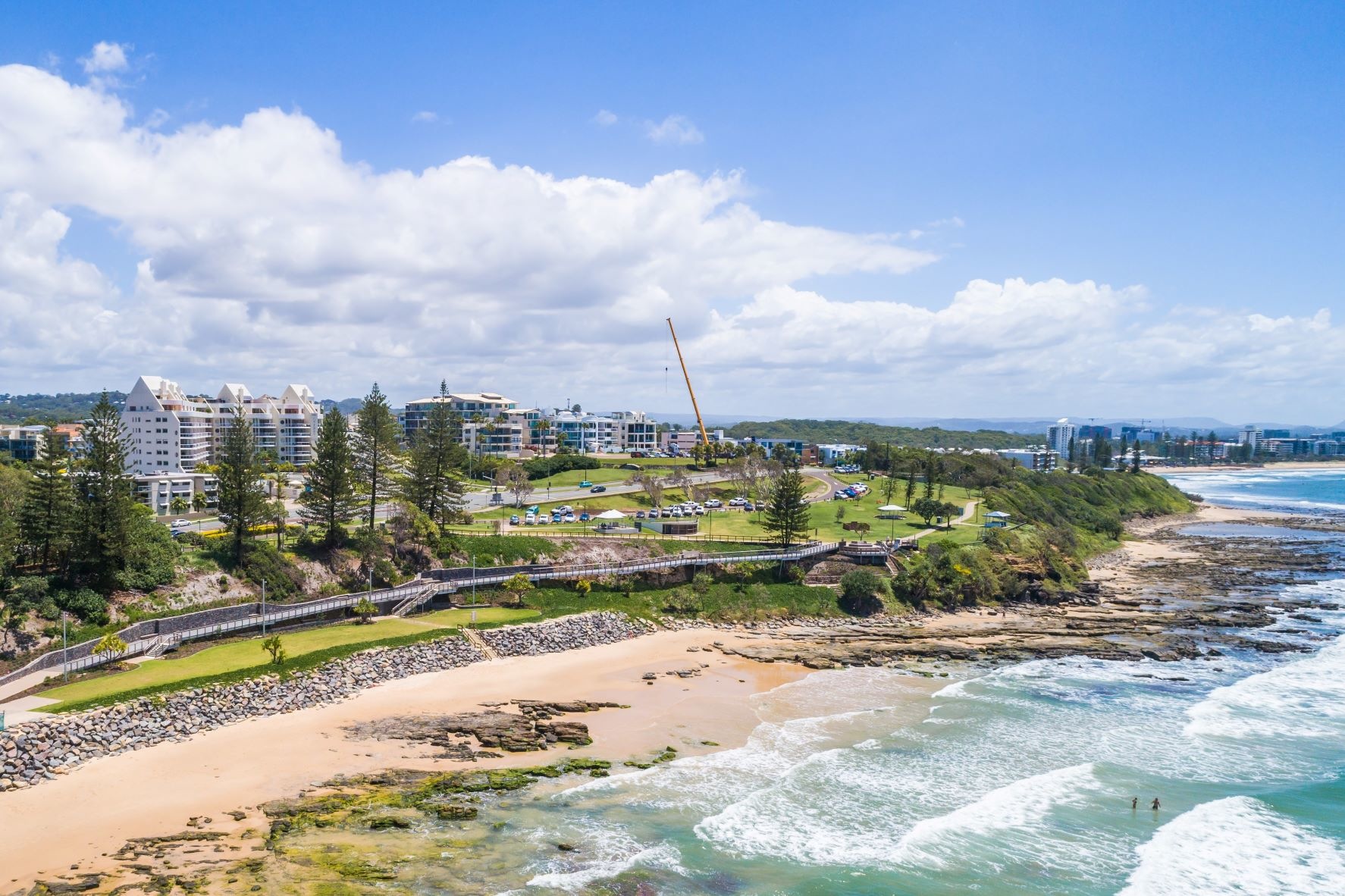 Mr Natoli said about a dozen architects also wanted the Loo with the View to remain because of its unique design and status.
He was due to meet the region's traditional owners at the site on Tuesday, to gauge their thoughts on the structure and the site, while the Mooloolaba Chamber of Commerce was compiling its own survey to see what support there was to retain it.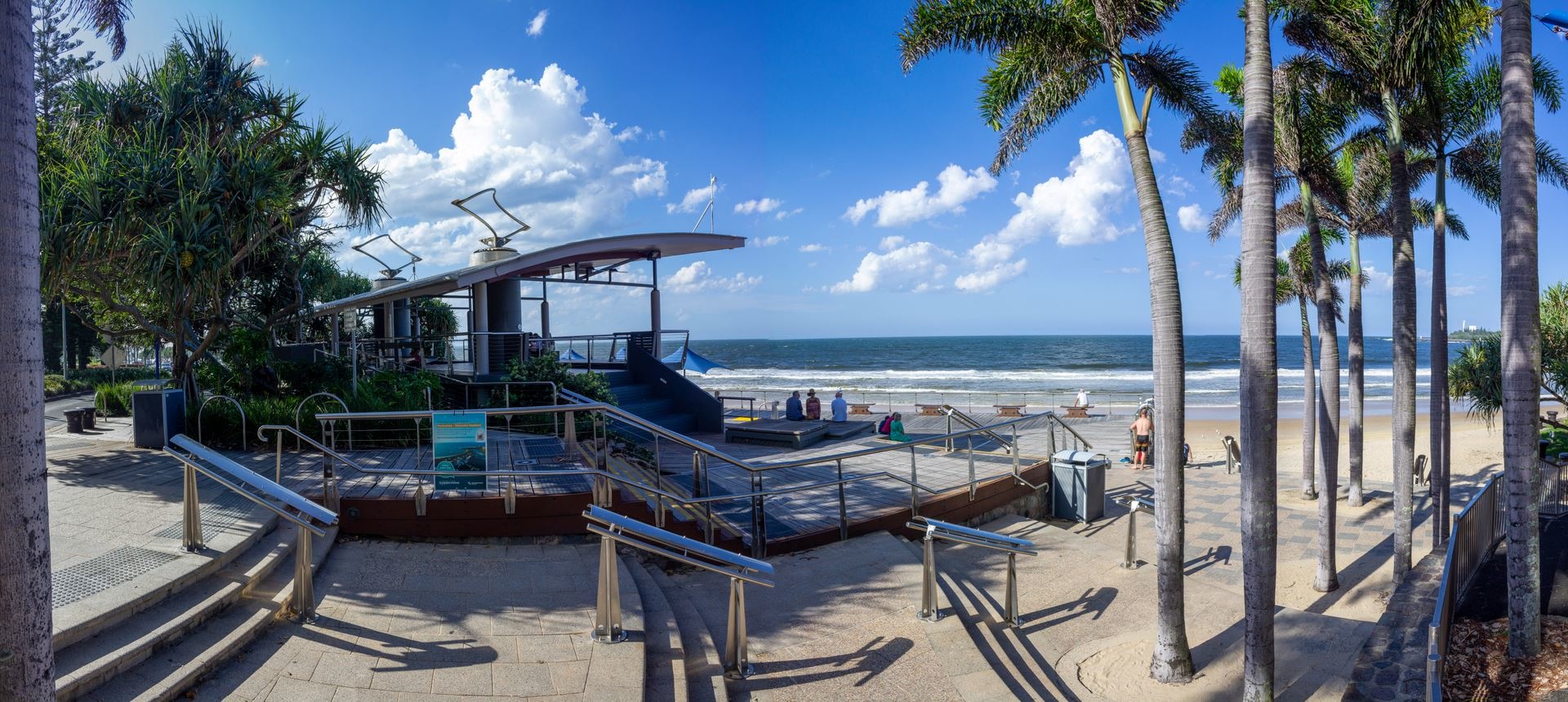 Help keep independent and fair Sunshine Coast news coming by subscribing to our free daily news feed. All it requires is your name and email. See SUBSCRIBE at the top of this article.
The feedback received through the community engagement will assist council to develop informed options for the Mooloolaba Foreshore Central Meeting Place, including its viewing decks, event space and public amenities.
These options will be presented back to the community for further feedback, assisting council to determine the final outcome for the Central Meeting Place.
This may include refurbishment, building new or some other option highlighted through the engagement process.
Residents can have their say by completing an online survey via Sunshine Coast Council – Mooloolaba Foreshore Revitalisation Project – Stage 2.
For more details on the Mooloolaba Foreshore Revitalisation Project visit Sunshine Coast Council – Mooloolaba Foreshore Revitalisation Project.