High prices have been cemented in one of the last "affordable" beachside suburbs on the Coast with the auction of a three-bedroom home in Battery Hill.
The renovated property on 20 Coraki Street sold for $1.106 million — double the price it went for less than two years ago at $505,000.
The last four sales in the suburb have all been over $1million, as shown on realestate.com.au, which sets a new benchmark for an area that had barely seen a seven-figure sale until last year.
The successful bidders were a young Coast couple battling the time difference and a tight auction in the hope of securing their dream family home.
With the phone line between New York and the Coast running hot the honeymooning couple Greg and Maddie were relaying determined instructions to the bride's father on how to bid.
They were up against seven other bidders in the Ray White Caloundra auction room at the Caloundra RSL.
First bidding started at $850,000 before the auction hit its stride and rose quickly to $1.1 million.
Then there were only two in the running – the young couple in the USA and a young pilot with his financier at his side and a desire to move to the beachside from Caloundra West – on the ground in Caloundra.
The bids came in; $1000 at a time until they reached $1.106 million and the hammer came down.
Like property stories? Help us deliver more by subscribing to our free daily news feed: Go to SUBSCRIBE at top of this article to register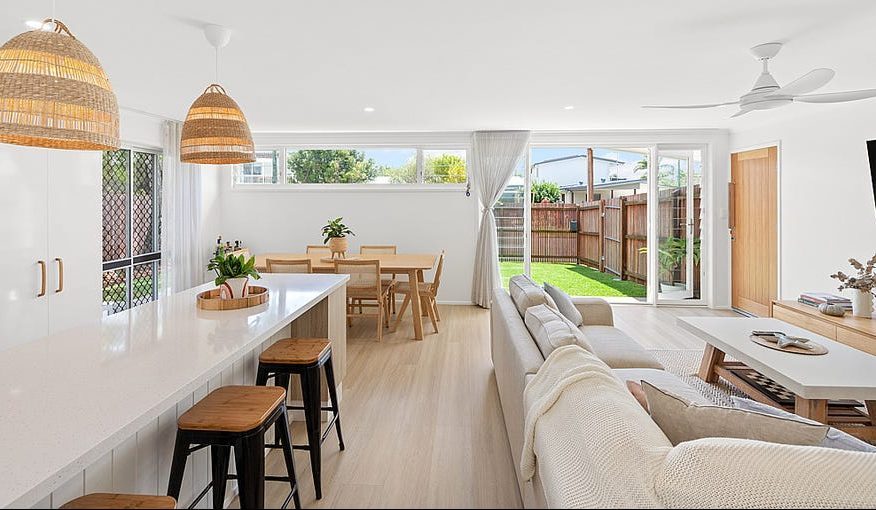 "Battery Hill is probably one of the last what I would call affordable suburbs on the beachside in Caloundra," said Ray White agent Tom Garland.
"If we uplifted that home and moved it 200 metres towards Dicky Beach there would no change out of $1.5 million. These young couples see that.
"They try to buy Moffat and Dicky Beach but the prices for something similar have moved beyond reach for these young buyers, but they still want to be on beachside where they can get future capital growth.
"So, when they can buy a house 200 metres away for $1.1 million rather than having to pay $1.5 million, it's good value for money. It's still close to the beach but affordable."
Not on the beach, but it has everything else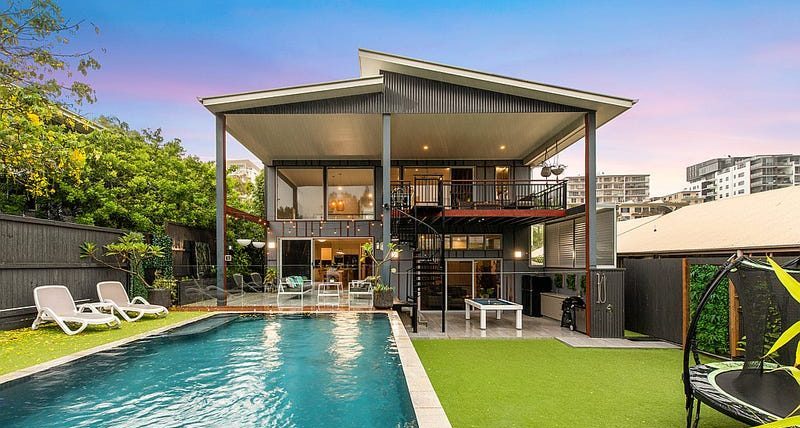 A stunning home at Kings Beach that's not even on the water has hit close to $3million.
The location and presentation of the five-bedroom home at 3 Upper Gay Terrace made all the difference to a professional couple from Brisbane wanting the best of the Coast's lifestyle.
While four people started the chase for this piece of paradise, it finally came down to a two-bidder race as the auction progressed. The hammer finally came down at $2.90 million.
The result was well above market expectations, said Ray White Caloundra agent Natascha Drexel-Munro.
It was an emotional time for the vendors who built the architecturally designed dream home.
"It has to be one of the most beautiful homes; absolutely stunning," said Ms Drexel-Munro.
"There is nothing else like it in Kings Beach; nothing we could compare it to. It's doesn't have ocean views, but it has the location and the design of the home.
"You see homes like that and normally they are on the water, but this one is a couple of streets back from the beach."
All's fair in love and auctions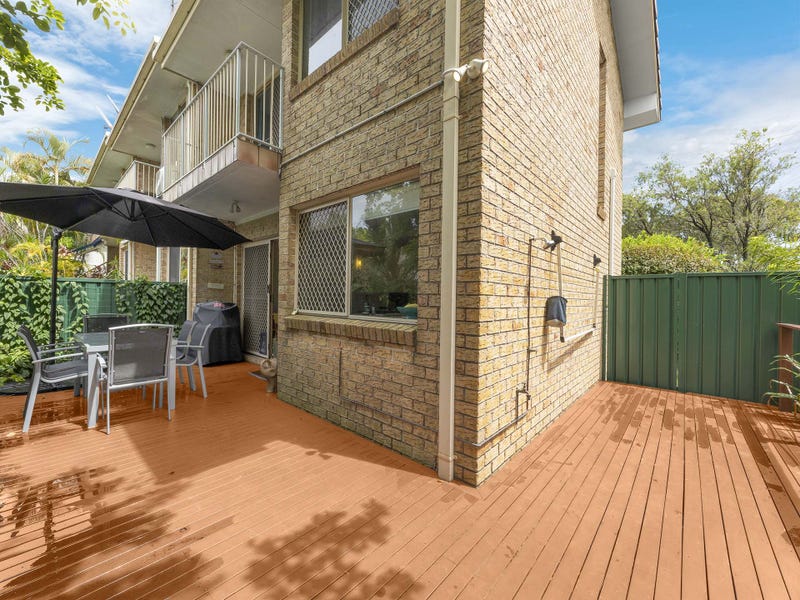 The frenzied auction of a Mooloolaba townhouse was so intense that a bidder's mother walked up to a rival buyer and asked him to pull out of the race.
The three-bedroom townhouse at 1/1 Barooga Crescent attracted 11 registered buyers, with five real estate agents trying to manage the phones.
On one phone was a bidder's partner in Melbourne getting instructions from her on-site mother. On the other phone was the bidder giving instructions to the agent.
Around the townhouse garden were several others and in the middle was the auctioneer James Goldsworthy desperately trying to keep up with the pace.
The speed of the bidding when the auction started was frantic to say the least. There were bids coming in left, right and centre. Ray White agent Mr Higgins had five of his agents on the phones trying to manage the interest from 11 registered bidders.
"Then the two top bidders came down to only $500 apart," said Mr Higgins.
"We had a lot of bidders going into the $700,000s but it was really only top bidding at the top."
Those top two were the couple from Melbourne and a Brisbane man who was more than ready to buy.
Towards the end of the auction, the mother of the Melbourne bidder approached the Brisbane man and determinedly asked him to stop bidding because her daughter wanted to buy the townhouse.
The Brisbane bidder wasn't going to be put off. He kept his hat in the ring as the price kept rising until it reached $792,500 and the hammer came down some $77,500 over the reserve.
What made this townhouse so keenly sought was it is in a small complex and has a large courtyard which backs onto a park which fronts onto a canal.
"So, you aren't paying to have water access," Mr Higgins said.
"But for the lifestyle buyers to be able to walk through the park and put a kayak or SUP in the water, it was really attractive."
Upcoming auctions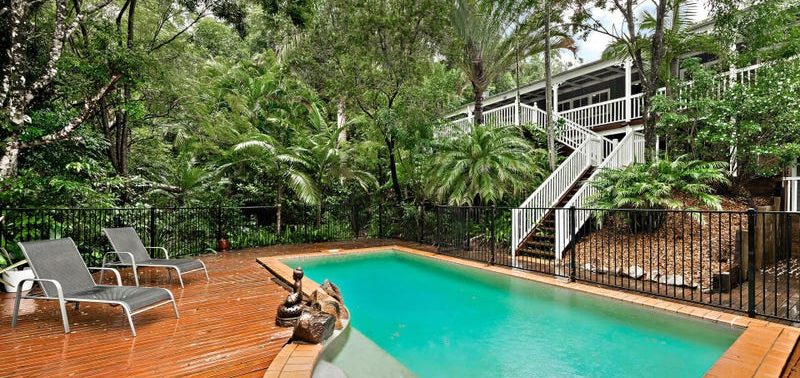 MONS: Dan Smith of The Agency has a classic six-bedroom Queenslander in a glorious location at 23 Topview Drive in Mons listed for auction on Sunday morning.
"It's a really nice family home with lots of character," said Mr Smith. "The setting is private looking out into the trees. It has a wrap-around verandah and over 400 square metres internally."
MONS: In the distance is Mount Ninderry and close by is Buderim to the three-bedroom, timber infused home at 23 Merval Court in Mons.
"The interest has been very strong, and the owners are keen to sell," reported Ray White's Jake Loiero.
The home has multiple living spaces inside and out and enough land to suit a growing family with plenty of room to run and roam.
"Mons is surrounded by really good, high-quality public and private schools," added Mr Loiero.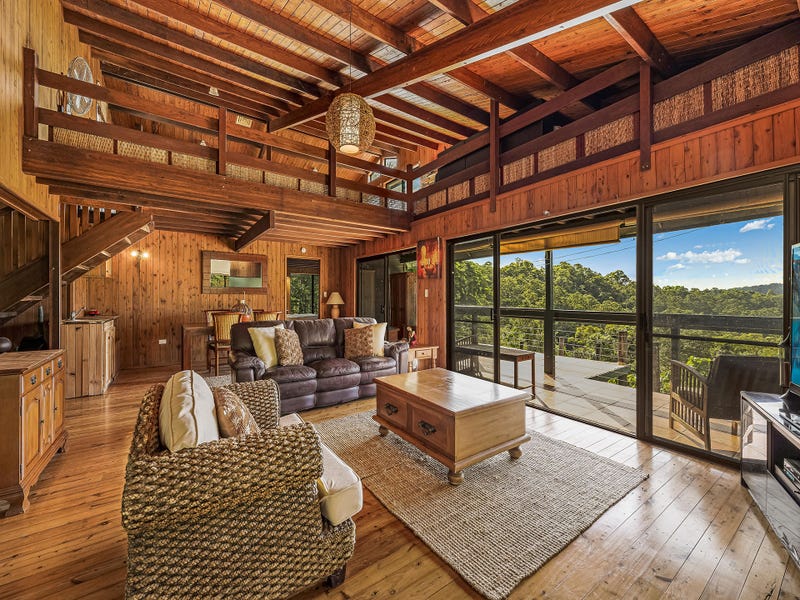 PALMWOODS: In Palmwoods is a four-bedroom, entry-level cottage up for auction on Saturday through Chevonne Rees of Ray White.
It's located within walking distance of the Palmwoods village and a short drive to Bruce Highway.
BUDERIM: With dual road access and just under seven acres of land, the six-bedroom home at 277-279 Lindsay Road in Buderim is a very special offering, said Mr Loiero.
Listed by Ray White agent Mitch Rowe, it goes up for auction on Saturday afternoon.
The home is located within walking distance to the Buderim shops and cafes. It has two kitchens and two living areas, providing enough living space to cater for the extended family.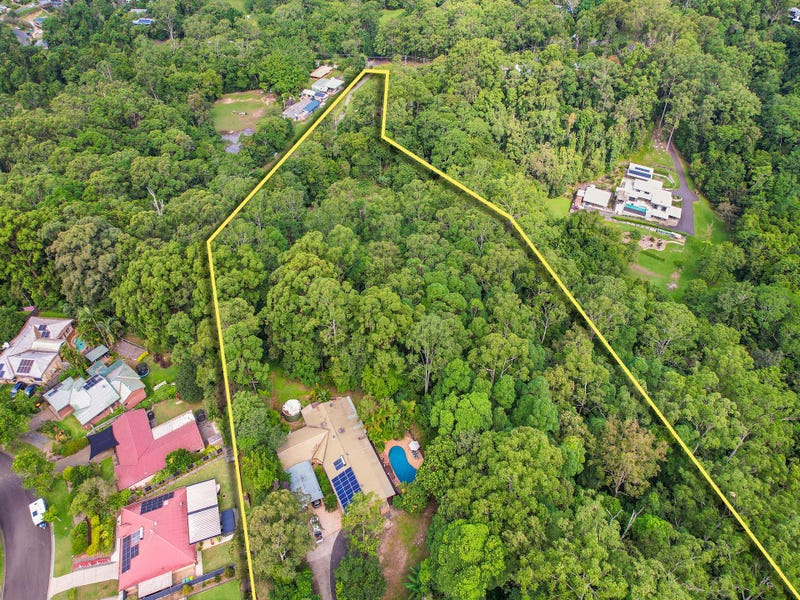 Auction results
20 CORAKI STREET, BATTERY HILL
SOLD UNDER THE HAMMER FOR $1.106m
3 Bed, 1 Bath, 2 Car, Ray White, Tom Garland 0412 161 123
13 AFFINITY PLACE, BIRTINYA
SOLD UNDER THE HAMMER FOR $962,000
4 Bed, 2 Bath, 2 Car, Ray White, Dan McNamara 0458 010 889
19 WATERWAY DRIVE, BIRTINYA
PASSED IN AT $1.7m
5 Bed, 3 Bath, 5 Car, Ray White, Adam Budd 0411 808 595
605/5 BERMAGUI CRESCENT, BUDDINA
SOLD PRIOR FOR $1.925m
3 Bed, 2 Bath, 2 Car, Ray White, Ryan Bradeley 0418 793 670
48 DANIELLE PLACE, BUDERIM
PASSED IN. OFFERS OVER $1.2m
5 Bed, 3 Bath, 2 Car, The Agency, Dan Smith 0438 120 776
PASSED IN AT $1.1m
3 Bed, 1 Bath, 2 Car, Ray White, Dan McNamara 0458 010 889
5 PATRICK KING DRIVE, BURNSIDE
SOLD PRIOR FOR $715,000
3 Bed, 2 Bath, 4 Car, Ray White, Peter Chant 0403 454 413
5 IVORY STREET, CALOUNDRA WEST
PASSED IN. OFFERS OVER $730,000
4 Bed, 2 Bath, 2 Car, Ray White, Meryl Robins 0415 631 816
22 ALICE STREET, CURRIMUNDI
PASSED IN. FOR SALE AT $1.980m
6 Bed, 3 Bath, 2 Car, Ray White, Andrew Garland 0403 851 777
SOLD POST AUCTION FOR $1.29m
4 Bed, 2 Bath, 5 Car, Ray White, Kirsty Cannon 0450 109 525
26A NUNKERI COURT, FOREST GLEN      
UNDER NEGOTIATION
10 Bed, 5 Bath, 14 Cars, Next Property Group, Melissa Schembri 0403 327 792
318 GLENVIEW ROAD, GLENVIEW
SOLD PRIOR FOR $990,000
3 Bed, 2 Bath, 2 Car, Ray White, Tom Garland 0412 161 123
1/7 ROBERTS STREET, GOLDEN BEACH
PASSED IN. FOR SALE AT $875,000
3 Bed, 3 Bath, 3 Car, Ray White, Ray Daniels 0408 819 276
SOLD PRIOR. PRICE UNDISCLOSED.
Land, Ray White, Kathryn Willshire 0437 434 648
3 UPPER GAY TERRACE, KINGS BEACH
SOLD UNDER THE HAMMER FOR $2.9m
5 Bed, 3 Bath, 2 Car, Ray White, Natasha Drexel-Munro 0410 081 970, Carola Drexel 0417 608 466
12 UPPER GAY TERRACE, KINGS BEACH
PASSED IN, OFFERS OVER $1.795m
3 Bed, 2 Bath, 3 Car, Ray White, Natasha Drexel-Munro 0410 081 970, Carola Drexel 0417 608 466
124 TALLOW WOOD DRIVE, KULUIN
UNDER CONTRACT
3 Bed, 1 Bath, 4 Car, First National Riverside, Jason Burns 0417 762 001
17/6-8 AERODROME ROAD, MAROOCHYDORE
PASSED IN. UNDER NEGOTIATION
2 Bed, 2 Bath, 1 Car, Ray White, Sarah-Louise Anderson 0418 200 471
29 FURLONG DRIVE, MOFFAT BEACH
PASSED IN. OFFERS OVER $1.4m
4 Bed, 3 Bath, 4 Car, Ray White, Laura Bailey 0418 511 129
8/38 MCILWRAITH STREET, MOFFAT BEACH 
PASSED IN. FOR SALE AT $725,000
2 Bed, 1 Bath, 1 Car, Ray White, Andrew Garland 0403 851 777
1/1 BAROOGA CRESCENT, MOOLOOLABA
SOLD UNDER THE HAMMER FOR $792,500
3 Bed, 1 Bath, 1 Car, Ray White, Brent Higgins 0414 775 133
12/11-13 BAROOGA CRESCENT, MOOLOOLABA
SOLD UNDER THE HAMMER FOR $638,000
2 Bed, 1 Bath, 1 Car, Ray White, Steve Allen 0416 110 918
18/35 BRISBANE ROAD, MOOLOOLABA
SOLD UNDER THE HAMMER FOR $490,000
1 Bed, 1 Bath, 1 Car, Ray White, Taylor Sierp 0402 318 443
39 SUNSET DRIVE, NOOSA HEADS
SOLD POST AUCTION FOR $1.575m
4 Bed, 3 Bath, 2 Car, Ray White, Robert Horne 0429 508 705, Sally Horne 0409 561 638
4 BONGAREE DRIVE, PELICAN WATERS
SOLD UNDER THE HAMMER FOR $956,000
4 Bed, 2 Bath, 3 Car, Ray White, Tom Garland 0412 161 123
10 EDRIDGE STREET, SHELLY BEACH
PASSED IN. NOW LISTED AT $2.240m
4 Bed, 2 Bath, 2 Car, Ray White, Andrew Garland 0403 851 777
26 WINDSOR AVENUE, SHELLY BEACH
SOLD UNDER THE HAMMER FOR $2.410m
4 Bed, 2 Bath, 2 Car, Ray White, Andrew Garland 0403 851 777
657 NICKLIN WAY, WURTULLA
PASSED IN
3 Bed, 2 Bath, 4 Car, Ray White, Rachel Meyers 0411 699 619