Move over boring ham and cheese — a new Mooloolaba eatery is about to become the toast of the town as it elevates a comforting food favourite to regal status.
The Toast Office, with a teenager at its helm, is serving up a game-changing slant on the humble toasted sandwich.
The classic grilled cheese you loved after school has gone to the next level with slow cooked ham-off-the-bone, Monterey Jack cheese, house tomato relish and house zuni pickle.
For those after something even fancier there's buffalo-poached chicken, eight-hour slow-cooked beef brisket and Korean kimchi with cheddar, all combined with house-made relishes and sauces.
Owner Mikayla Stuart is only 19 and recently opened her new business venture after realising the potential of the basic toastie while working her casual job.
With a can-do attitude and mentoring from Criminal Coffee's Danny Simmonds', Ms Stuart has been working hard behind the scenes for eight months to develop her concept and bring a range of gourmet toasties and coffee to Mooloolaba's popular beach precinct.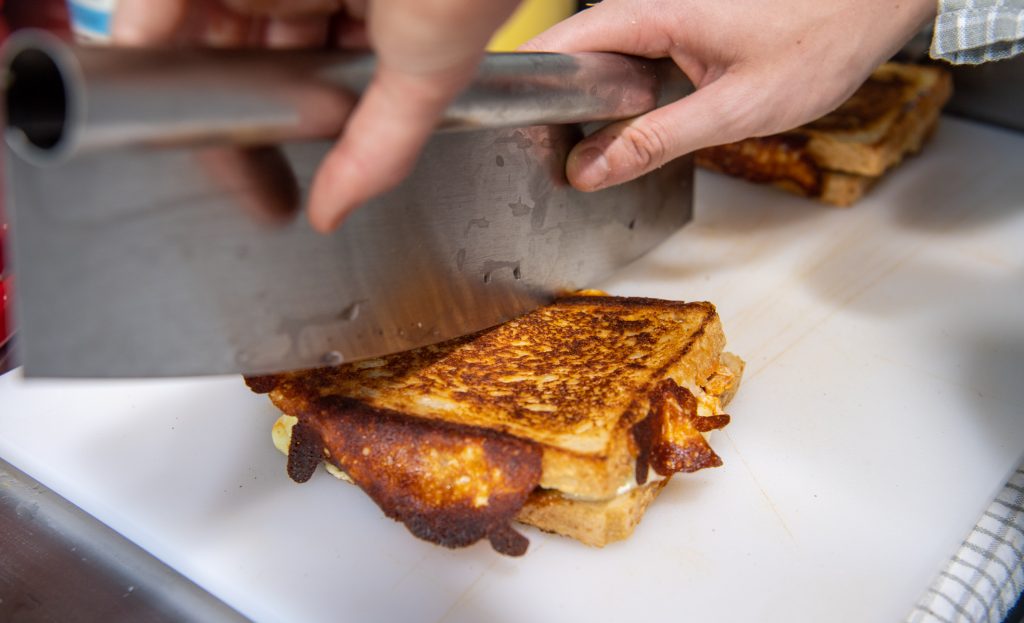 "I've worked hard on this one," she told Sunshine Coast News. "I was working alongside Danny Simmonds, the owner of Criminal Coffee, when this idea struck me.
"On the toastie press one morning at Criminal (Coffee) I was like hang on, these toasties are out of control. I could totally make this into something!"
Sunshine Coast born and bred, the former Chancellor State College student finished school in 2020 and was extremely driven to see her dream become a reality.
Eager to learn, she soaked up as much entrepreneurial advice she could from the Criminal Coffee environment with a hope to be the best toastery in the state.
"I'm 19, I'm young, fresh with loads of ideas and energy and I've got a pioneering attitude that completely consumes me," she said.
Scroll down for menu
"So, I experimented with heaps of new toastie ideas, mapped out a business model and presented it to Danny.
"I was trialling out new toastie ideas in my home kitchen at 10pm, consumed in the idea of becoming the first and leading company for gourmet toasted sandwiches in Queensland.
"We knew it was gutsy considering we were in the midst of a pandemic but I didn't want to sit and pass up an opportunity.
"The location was prime, my enthusiasm was driving both myself and Danny nuts so we committed."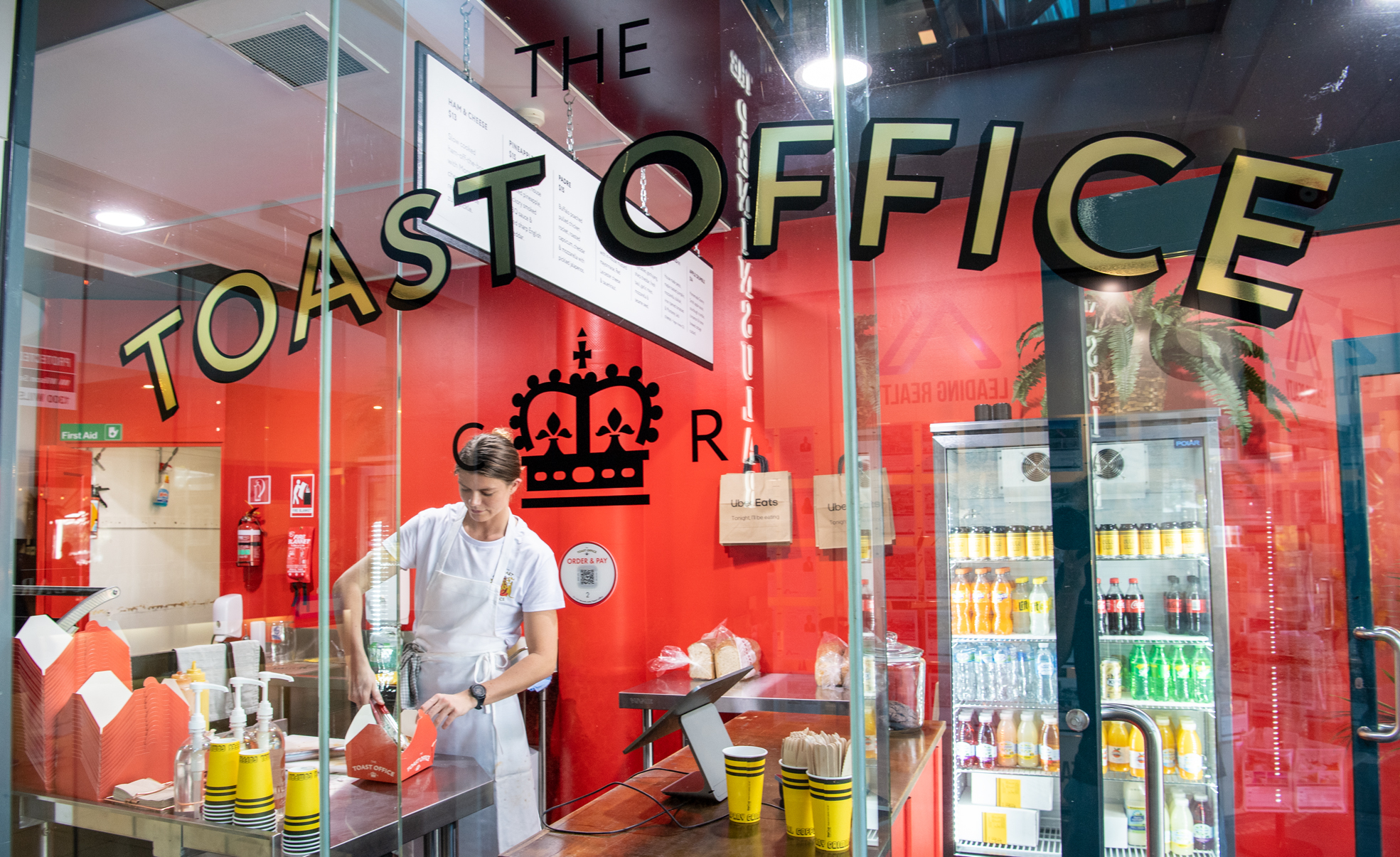 Help keep independent and fair Sunshine Coast news coming by subscribing to our free daily news feed. All it requires is your name and email. See SUBSCRIBE at the top of this article.
Ms Stuart said The Toast Office would cater to everyone, including vegetations, vegans and gluten free diets. All handmade toasties are held together with fermented sourdough, and priced between $13 and $15. Coffee is also available.
"The Toast Office offers not only the nostalgic afternoon tea classics, with a twist, that your mum would make you after a long day at school, but a variety of boujee toasties that are either slow cooked meat filled, vegetarian, vegan or gluten free," she said.
"I've even got a dessert toastie for those who regard themselves as a cheeky sweet tooth. I've got something no one would have heard of before — an apple crumble toastie.
"I've put your grandma's famous Christmas apple crumble between two slices of sourdough.
"Trust me, this one is out of control! It'll take you right back to family games night, a fun meal with your loved one or Christmas dessert when you were growing up."
Other menu items include classic ham and cheese or the pineapple pork, which includes pulled pork, house pickled pineapple, hickory smoked barbecue sauce and English cheddar.
You'll also find poached pulled chicken, eight-hour low and slow cooked beef brisket with in-house mustard mayonnaise, as well as a Kimchi toastie filled with Korean fermented vegetables, or a housemade pesto and maple-roasted pumpkin option.
Ms Stuart hoped the offering would provide more than just a place for delicious toasties, but also create a sense of community for her customers as a place of convivence whether at the beach or on a lunch break.
The Toast Office is located at 17/13 Mooloolaba Esplanade and open daily from 7am Tuesday to Sunday. Pre-order options are also available. Visit thetoastoffice.com.au.