A Sunshine Coast veterinarian is creating a national network of compassionate carers to help pets in their final stages of life and support owners in their grief.
Dr Jackie Campbell began Sunset Vets as a mobile pet service in 2013 to offer palliative care and treatment for chronic pain in familiar surrounds in the pet's own home.
The business has grown organically as more vet clinics connect with the service and spread word to their clients.
The current team of 17 veterinarians is supported from its headquarters on the Sunshine Coast, where four veterinary team members and six office staff are based. Operations cover Brisbane, the Gold Coast and Canberra, with another branch about to launch in Sydney.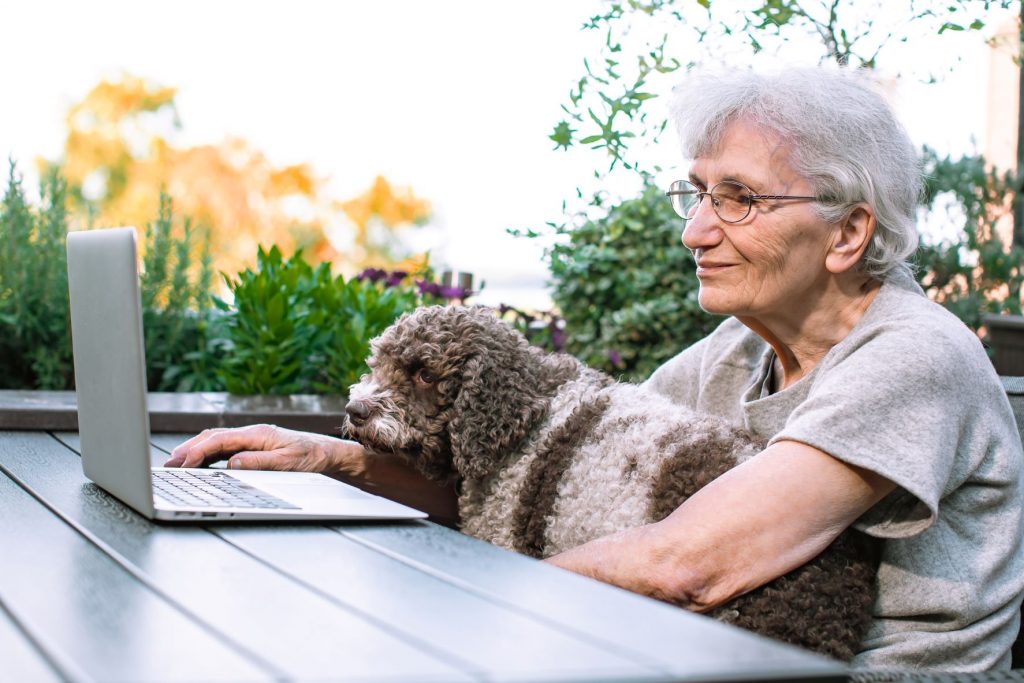 "At the time when we started doing the work that I now do, palliative care was very new for vets," Dr Campbell said.
"Most veterinarians are very good at managing acute pain, trauma and injury, but chronic pain and palliative care are more of a specialised area.
"My story is the very traditional route of what most vets do. I finished university and I went into regional mixed practice.
Like stories about Sunshine Coast people doing great things? Help us deliver more by registering for our free daily news feed. All it requires is your name and email. See SUBSCRIBE at the top of this article. 
"I ended up on the Sunshine Coast working in a more boutique practice where we had longer consultation times and it was more of a holistic approach to care.
"We were still very much traditional medicine but I just developed this interest in managing chronic pain and the palliative care really came from that.
"All our vets are very compassionate by nature and it's a way of us slowing down that (palliative care) process for families being in the home environment.
"It is very much about helping to step people through that end-of-life journey.
"We absolutely want palliative care to be accessible to people everywhere within Australia."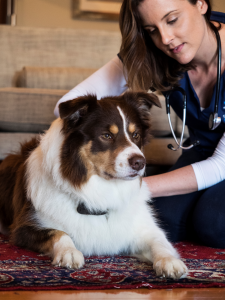 Brisbane-born Dr Campbell said pet owners were beginning to realise the level of care for humans to deal with ageing and illness was now also available for animals – including advanced diagnostics such as CT scanning and MRIs, as well as specialities such as oncology – to uncover areas of concern.
As pets can't always effectively communicate their problems, these extra layers of treatment options give their owners peace of mind and veterinary medicine is advancing all the time. Palliative care is one part of this equation and it allows pets to be spared any further anxiety when supported at home.
"Most of our clients have their primary-care vets that they see and then we will just support that additional level of pain control and symptom management that is needed at end of life," Dr Campbell said.
"Obviously everybody loves their pets but there are some sectors of our  community that are more vulnerable to grief. They don't have the good support systems in place – (for example) elderly people.
"Our service is to try and take care of those people as well as the pets, which certainly is becoming more and more needed.
"We're the first ones to be completely dedicated to just that type of work and we feel that it's a service that is needed everywhere. So, we're slowly training and recruiting vets to connect with our regular local regions."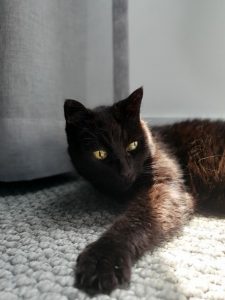 The importance of care for older or diseased pets and their owners is hitting home for Dr Campbell as she "lives the client experience" at the moment with her midnight black cat, Jemima, which is 20 years old.
While the work she and her team do can be emotional, it is also very rewarding.
"We have these moments at end of life to really make an impact as to whether that experience for that pet and that family is a good one," said Dr Campbell, who grew up surrounded by a menagerie of horses, cats and dogs.
"All of our team are drawn to this work. And on the whole, it's challenging but it's not something we would trade and do anything else for.
"We had a fairly elderly lady whose husband recently died and her other cat  had just recently died. Her other cat was very unwell.
"It was just a really lovely interaction for us to be able to help her say goodbye at home."
Just as end-of-life care for humans takes a community of experts – a patient's doctor, palliative care nurse, counsellor and even religious support, Sunset Vets make recommendations on a care plan for each pet and work in with other services such as crematoriums to advise owners on their options.
"We walk into homes where people just love their animals. And for us, while it is immensely sad in some circumstances, we're able to help walk people through that journey," Dr Campbell said.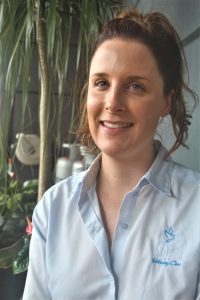 "We will help with the logistics of arranging what happens to that pet afterwards. Whether it is  helping talk families through the process for home burial or working with these crematoriums – and there's some new technology coming into that space (including aqua and bio cremation technologies, which are fluid rather than  flame-based).
"Certainly, our care team in the office do an incredible amount of the 'heavy lifting'."
Uncertainty and fear surround the "end appointment" when a pet needs to be euthanised but Sunset Vets team members have all walked that road before and are trained to step owners through the process before the event, provide digital resources and other support.
"The feedback we consistently get is that 'That was so much better than we thought it was going to be. I thought it was going to be such a sad day and it wasn't necessarily. There were moments where everybody was laughing'," Dr Campbell said.
"It's really variable from patient to patient but it allows families to have  more choice. Where we are able, we will have goodbyes on the beach, in the dog park and in special places not necessarily at home."
Local journalists supporting local people. Help keep independent and fair Sunshine Coast news coming by subscribing to our free daily news feed. All it requires is your name and email. See SUBSCRIBE at the top of this article. 
Dr Campbell said few people realised a free counselling program with psychologists and qualified specialists was available for owners to help with the emotional anguish of losing a pet.
"Essentially, it's a partnership with some of the universities whereby we link them to counselling by referral through the university clinics," she said.
"We offer that as a support service nationally. Anybody who might need grief counselling can certainly make contact and gain access to that.
"People don't realise that grief is going to hit them in the way that it does. Obviously, people with less social supports may need to reach out more and definitely those clients who are really emotionally invested (in their pets)."
Five tips palliative-care vets want you to know: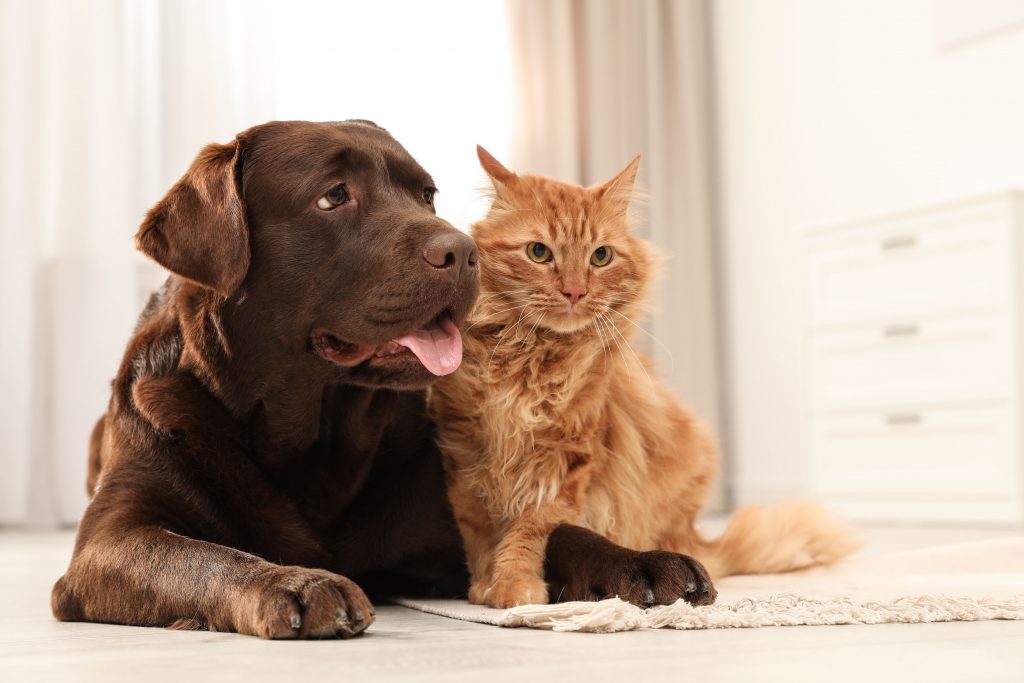 Be prepared – if your pet is ageing or has been given a terminal diagnosis, reach out to your vet for guidance well before you need it.
Think about how you might want to say goodbye and what might be important to you on that day. (We once had a family whose dog loved sleeping on an inflatable mattress in the pool. So, our Sunset Vet happily took off her shoes, rolled up her pants and waded out into the pool to give the initial sedation so that the dog didn't have to move and drifted off to sleep in the pool).
Have a crisis care plan in place – if your pet's condition were to deteriorate unexpectedly, do you know what to do, which of your medications you should and shouldn't give, and who to call for help.
Make sure you know what pain medications you need to give right up to the end where the  focus becomes maximising comfort rather than extension of life.
Do I know what will be important to me for care of my pet's body after they are gone? Am I able to choose home burial in my region? Or is cremation something that is important to me and do I want my pets ashes returned? All answers are individual.
Visit the Sunset Vets website for more.