Some of the most tightly held beach suburbs on the Sunshine Coast are hitting "sensational" prices for basic homes as buyers pay what it takes to win when a rare property comes to market.
A simple three-bedroom highset house in Buddina (pictured above) that had been in the same family for 45 years was snapped up for $1.91m at auction on Saturday.
When you consider that a relatively new home down the road from 35 Yaringa Avenue sold for $2.1 million, the result was exceptional, said Ray White agent Greg Clarke.
Although the home is just 200m to the beach and on a great street, it's located on a dry block and has no oceans views.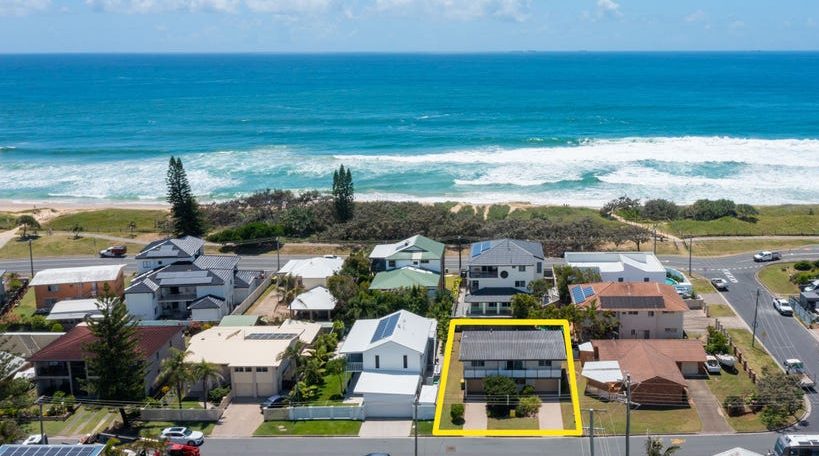 The home consists of two large lockup garages on the ground level, downstairs entertaining/ family room and bathroom.
The top level has balconies front and rear, a basic open-plan kitchen, interconnected lounge and dining space and and three bedrooms.
Mr Clarke said he had eight registered bidders coming from Melbourne, Brisbane and online, but it was a local buyer that secured the property.
A chuffed Mr Clarke added that his Bli Bli office had achieved a 100 per cent clearance since the start of this financial year.
Families compete for Buderim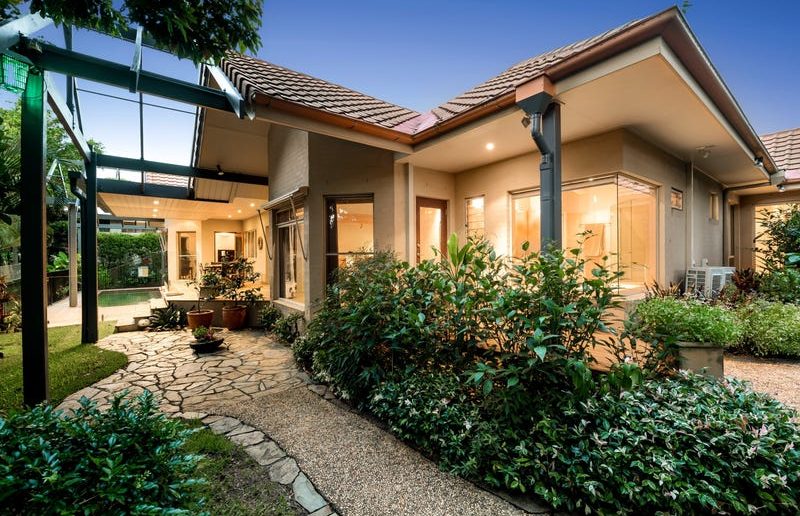 ­­­­­­­­­­­­­­­It was 15 years since the four-bedroom home at 27 Tindale Avenue in Buderim (pictured above) last changed hands.
It sold on Saturday under the hammer for $1.9m to a local family who plan to enjoy it for the next 15 years.
There were eight registered bidders with about 50 per cent of them hailing from the Coast while the rest were from Brisbane and some interstate relocators, said Ray White agent Gregory Ward.
The last part of the auction saw two active bidders, both of them with family connections in the area.
"I actually met the sellers as buyers," Mr Ward said. "They were downsizing locally."
"It has a really desirable westerly aspect and on 1500 plus square metres of land which is why the buyers fell in love with it," he added.
"With all the campaigns we have bought to the market recently, particularly on the top of Buderim, they have all had very strong interest.
"There is a real demand for family homes right now in Buderim, particularly top quality."
Prime Maleny block passes in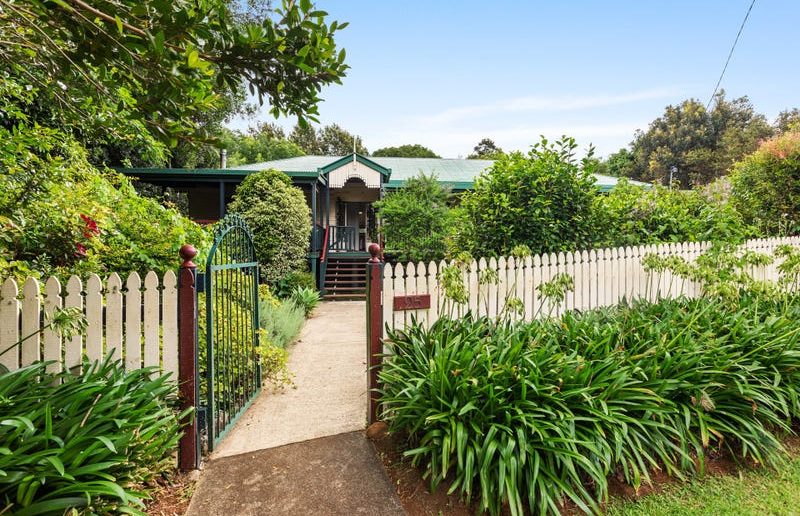 Coming to an auction armed with all the right tools to secure a deal is a message Define Property's Jordan Barden wants out there.
His auction of the delightful hinterland four-bedroom home at 25 Mary Cairncross Avenue in Maleny (pictured above) attracted plenty of interest, but on the day when it most counted, several prospective buyers, all locals, didn't have their buyer conditions in place.
"I don't think they are used to auctions as a lot of the local agents tend not to auction," Mr Barden said of the sought-after area which is attracting buyers wanting to move out of areas adjacent to the CBD and into somewhere more quiet.
The half-acre of useable land passed in at $1m and now it's a matter of the highest bidder taking out the prized home.
Like this story? Get more just like it direct to your inbox by subscribing to our free daily news feed: Go to SUBSCRIBE at top of this article to register. All it requires is your name and email.  
"We are now in a multiple offer situation," Mr Barden said of the five interested parties.
"It could have been an opportunity for someone to get it unconditionally and not have to compete against these other people," he added.
"The highest bidder has to compete against these conditional buyers as there is no first right of refusal in Queensland. It's just open slather once it's passed in."
Small complex, big result
The Bellardoo holiday apartment complex might be dwarfed by the other nearby holiday apartment buildings, but when it comes to value, it holds it own.
Define Property's Grant Whisker said a solid campaign and a strong market allowed him to achieve a building record for the vendor.
His last sale in the complex was the two-bedroom Unit 21, which sold in November last year for $592,000.
There were 66 buyer enquiries over the 28 days the apartment was on the market, but on  auction day three bidders were there to ready for the action.
The two-bedroom apartment sold under the hammer for $625,000.
Upcoming auctions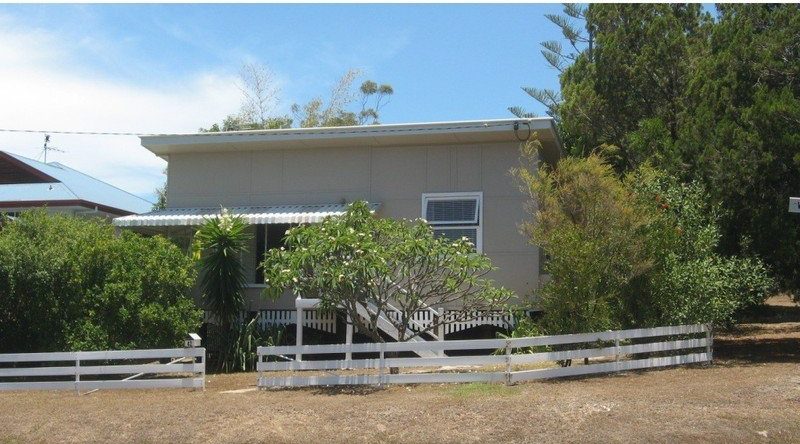 It's a huge week ahead for auctions across the Coast. In Caloundra, Ray White's Andrew Garland and his team have 12 properties to auction in-rooms on Thursday morning.
The two-bedroom beach shack at 42 William Street in Moffat Beach had attracted a great deal of interest. The corner block and house were what the market was seeking, Mr Garland said. There were over 100 inspections in three weeks.
For commercial investors and business owners there are two 'low impact industrial' adjoining warehouse sites at 106 and 108 Grigor Street in Moffat Beach up for sale. With the demand for commercial property a hot topic at the moment it will be interesting to see what this auction delivers.
Define Property's Ross Cattle is selling the new, four-bedroom Harmony Estate home at 27 Sunray Avenue in Palmview. The open-plan family home is located close to the Bruce Highway and only a few streets away from Palmview State Primary School.
On the weekend, the Ray White listed low-set, three-bedroom home at 5 Seaview Terrace in Buderim will be auctioned. The pretty cottage is located in a quiet cul-de-sac at the top of Buderim.
The following week will be another busy one with Ray White Buderim hosting its 4556 Auction Event on Thursday, starting at 4.30pm.
Auction results
418/180 ALEXANDRA PARADE, ALEXANDRA HEADLAND
PASSED IN AT $700,000. UNDER NEGOTIATION
3 Bed, 2 Bath, 1 Car, Ray White
35 YARINGA AVENUE, BUDDINA
SOLD UNDER THE HAMMER FOR $1.91m
3 Bed, 2 Bath, 2 Car, Ray White
SOLD UNDER THE HAMMER FOR $880,000
3 Bed, 1 Bath, 1 Car, Ray White
 27 TINDALE AVENUE, BUDERIM
SOLD UNDER THE HAMMER FOR $1.9m
4 Bed, 2 Bath, 2 Car, Ray White
18 TOMMY'S COURT, BUDERIM
PASSED IN AT $899,000
3 Bed, 2 Bath, 2Car, Prime Property
39 WOODLANDS CRESCENT, BUDERIM
SOLD UNDER THE HAMMER FOR $810,000
3 Bed, 2 Bath, 2 Car, Ray White
8 DANDENONG STREET, BURNSIDE
SOLD PRIOR FOR $685,000
3 Bed, 1 Bath, 1 Car, Ray White
SOLD UNDER THE HAMMER FOR $1.030m
3 Bed, 2 Bath, 2 Car, Ray White
 35 ISAMBERT ROAD, GLENVIEW
SOLD PRIOR FOR $950,000
5 Bed, 4 Bath, 3 Car, Ray White
25 MARY CAIRNCROSS AVENUE, MALENY
PASSED IN AT $1m. UNDER NEGOTIATION
4 Bed, 2 Bath, 2 Car, Define Property
 26/47 SIXTH AVENUE, MAROOCHYDORE
SOLD UNDER THE HAMMER FOR $1.650m
3 Bed, 2 Bath, 1 Car, Property Today
54/110 SIXTH AVENUE, MAROOCHYODRE
SOLD UNDER THE HAMMER FOR $635,000
2 Bed, 1 Bath, 1 Car
19 TEPEQUAR DRIVE, MAROOCHYDORE
SOLD UNDER THE HAMMER FOR $960,000
3 Bed, 1 Bath, 4 Car
14/2 META STREET, MOOLOOLABA
SOLD UNDER THE HAMMER FOR $625,000
2 Bed, 1 Bath, 1 Car
174 TANAWHA ROAD, TANAWHA
PASSED IN. UNDER CONTRACT
5 Bed, 2 Bath, 5 Car, Ray White