A suburb often overshadowed by its more upmarket neighbours has started the year by setting a record price for the area.
Mountain Creek, behind expensive Minyama and at the foothills of desired Buderim, has shimmied up the property ladder with the sale of 17 Great Keppel Crescent (pictured above).
The waterfront home with four-bedrooms and a large pool achieved $2.55 million in a pre-auction sale to achieve a massive record for the suburb.
It was some $750,000 above any other sale in the area, listing agent Dan Rowling, of Rowling & Co, said.
"It's by far the highest in the area," he said.
Keep independent and fair Sunshine Coast news coming by subscribing to receive our free daily news feed. All it requires is your name and email. See SUBSCRIBE at the top of this article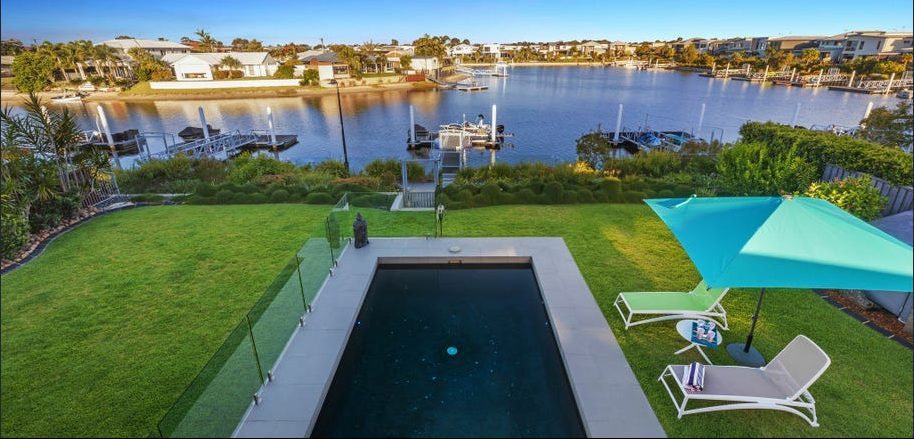 With an impressive pool and garden and a move-in-now finish, the modern property was always going to attract attention.
But with all that the large home had to offer on the inside, it was the outside deep-water location that tipped the scales for the buyers.
The successful Buderim-based buyer wanted to be nearer the water, Mr Rowling said.
"And it's seeing the future value in a waterfront block," he added.
Ilkley charmer creeps up in $10,000 bids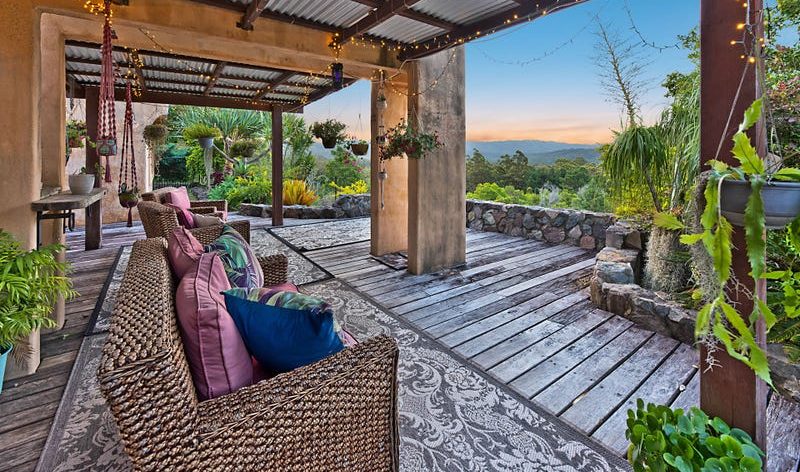 A final bid of $10,000 helped a lucky buyer secure a charming hinterland estate at Ilkley that "looks like it belongs in Mexico".
In a hot market where buyers have been hurling million-dollar bids, the sale of 206 Ilkley Road was unique for rising in $10,000 increments.
The successful buyer watched and waited as the other six registered bidders lined up for what was expected to be a hot auction of the 3.5 acre estate which has a main residence and a two-bedroom cottage.
At $1.520 million, only four of the competitors were still active. But then, with a sole bid of $10,000, the Coast buyer pounced, and the hammer came down in his favour at $1.530 million.
"I had my eye on him on the whole auction," Ray White chief auctioneer Jake Loiero said. "The auction didn't slow down.
"The bid wasn't like it was miles above where we were going. We were going in ten thousand lots and then he added $10,000 and no one else bid above him."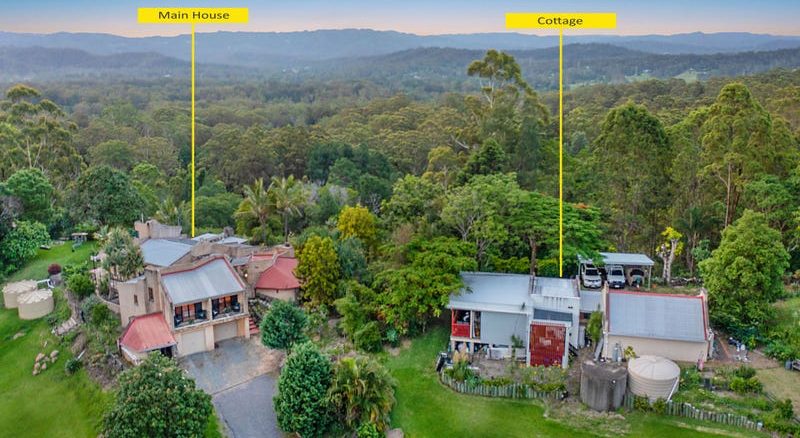 Listing agent Kathryn Willshire, of Ray White Buderim, said the bidders included just one from interstate while the rest were from the Coast.
"There was strong competition," Ms Willshire said of the property, which boasts exceptional visitor and family entertainment facilities and extensive accommodation options.
"It's a really unique home; a one-off," she added.
There were over 100 pre-auction property inspections and over 12,000 online views for what Mr Loiero described as a home that looks like it belongs in the mountains of Mexico.
"It is so, so cool," he said.
Buderim home's 'unexpected' result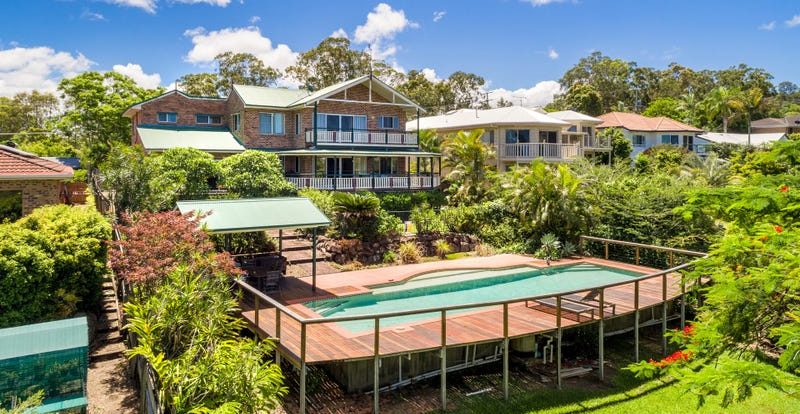 A Buderim home on an oversized block with a raised pool exceeded the expectations of agents after nine bidders battled at auction.
123 Dixon Road sits on 1518sqm and has views over the Pacific Ocean.
The nine eager buyers included one from Sydney, one from New Zealand and seven from south-east Queensland.
Auctioneer and listing agent Ross Cattle, of Define Property, said the competition pushed the auction up to a level "we weren't expecting", with 42 bids.
The five-bedroom home finally sold under the hammer for $1.540 million.
"The buyers are a very well-known Brisbane family just looking for a holiday home," Mr Cattle said.
"It's an extended family.
"They wanted a place to holiday on the Coast. They love Buderim and the nice ocean views and massive swimming pool.
"It's kind of a like a massive weekender."