A former Wallabies physiotherapist who calls the Sunshine Coast home has spent generations keeping elite athletes in the sport they love.
Greg Craig has helped make sporting dreams come true, even through injury, for the likes of rugby union greats Tim Horan and George Gregan.
He has even treated musical greats like Jimmy Barnes and former Prime Minister John Howard.
As he steps down after a wonderful career, Greg has reflected on his time helping keep people doing what they love.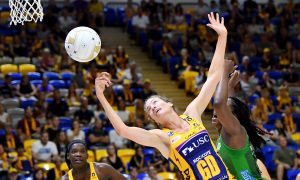 He was proud to have worked with a host of top teams during their golden eras and be the Sunshine Coast Lightning netball team's physiotherapist since 2016.
Greg is a specialist sports physiotherapist and expert in knee rehabilitation.
He graduated from the University of NSW and the University of Sydney in 1977 and 1978, respectively.
In 1982, he completed his post-graduate studies in sports physiotherapy.
He was awarded as a titled Australian physiotherapy sports and exercise physiotherapist in 1999.
Greg was a founding partner of the North Sydney Orthopaedic and Sports Medicine Centre in 1983 and Narrabeen Sports Medicine Centre, in 1984.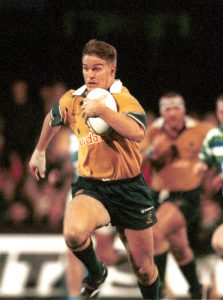 In 2007, he moved to the Sunshine Coast and founded The Knee Joint Sports Physiotherapy at Bokarina in November 2008.
Now, after almost 40 years, the popular physio is retiring, but he has fond memories of his time in the role and the many people he has helped along the way.
During his career, he worked with the Wallabies for 16 years, from 1985 to 2001, and travelled to four World Cups.
Greg told Sunshine Coast News he loved being able to help athletes back on to the sporting field.
"When you tour with teams, your job is to keep the players that are good enough to play in that team on the field," he said.
"That is always rewarding and I've been lucky enough to be in the golden era of a few teams and celebrating with their successes.
"Winning two World Cups with (The Wallabies) was very rewarding. It's very much a team effort.
"Athletes are highly-motivated people so in treating them you can push them a little bit harder and get them back to where they want to be."
Greg said one of his highlights was touring with the Australian Barbarians rugby team between 1988 and 1996.
"One of the most enjoyable tours was probably the Australian Barbarians because it was a high-quality team but more of a social tour."
He has met the likes of Jimmy Barnes, when he injured his knee "a long time ago" and he has treated former Prime Minister John Howard.
Closer to home he has thoroughly enjoyed his role with Sunshine Coast Grammar First XV rugby team, since 2008.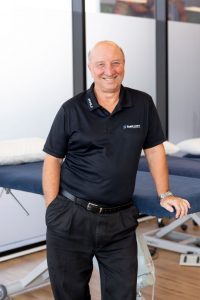 Since then, he has also helped countless Sunshine Coast residents through his clinic in Bokarina.
Greg retired from clinical physiotherapy to the public on December 31, but will stay on working with the Sunshine Coast Lightning.
Help keep independent and fair Sunshine Coast news coming by subscribing to our free daily news feed. All it requires is your name and email. See SUBSCRIBE at the top of this article.
"I will remain contracted to the Lightning for at least 2022. It's still 0.6 of a full-time job," he said.
"They are magnificent athletes, the (Lightning) girls. They are impressive.
"I also plan to enjoy myself, go for walks, cycles and kayaks – it just opens that up a bit more."
Greg said he was grateful for the opportunity to work with such a high calibre of sporting teams, organisations and patients through his clinic.
Sports team involvement
Sunshine Coast Lightning netball physiotherapist, 2016 to present.
Australian Rugby Union Wallabies physiotherapist, 1985-2001.
Australian Rugby Sevens team physiotherapist, 1988-1998.
Australian Barbarians rugby team physiotherapist, 1988-1996.
Australian Indoor International tennis tournament physiotherapist, 1987-1992.
Commonwealth Games swimming physiotherapist Brisbane, 1982.
NSW Waratahs rugby team physiotherapist, 2001-2003.
NSW Rugby Union team physiotherapist, 1984-1993.
Sydney Rugby Union team physiotherapist, 1984-1987.
Manly Rugby Union physiotherapist, 1984-1987.
Toured with Knox Grammar First XV rugby, 2003-2007.
Toured with the Sunshine Coast Grammar First XV rugby team to New Zealand, Europe (twice), Canada and Japan, 2008 to present.
Sunshine Coast Stingrays rugby team physiotherapist, 2008- 2011.
Physiotherapist to Sunshine Coast Junior Netball Association at selected tournaments.