One group of adults will be as excited as children when they unwrap one of the Sunshine Coast's great new tourism experiences on Christmas morning.
The first passengers booked on Australia's only tourist submarine will take off from the De Brett Seafood Wharf in Mooloolah River to make their all their yuletide wishes come true.
Down Under Submarines' SUBCAT-30 – affectionately known as the Sunshine Coast's "yellow submarine" – will offer the wide-eyed wonderment of the company's first commercial dive.
Company founder Andrey Alexeenko is excited that all the "T"s have been crossed and the "I"s dotted to get the dive tours underway off Mooloolaba.
Until now, only a handful of people including, potential employees have had the pleasure of experiencing the test dives, while others have enjoyed cruises on the surface of the waters off our coastline, taking in the central Sunshine Coast beaches and Old Woman (Mudjimba) Island.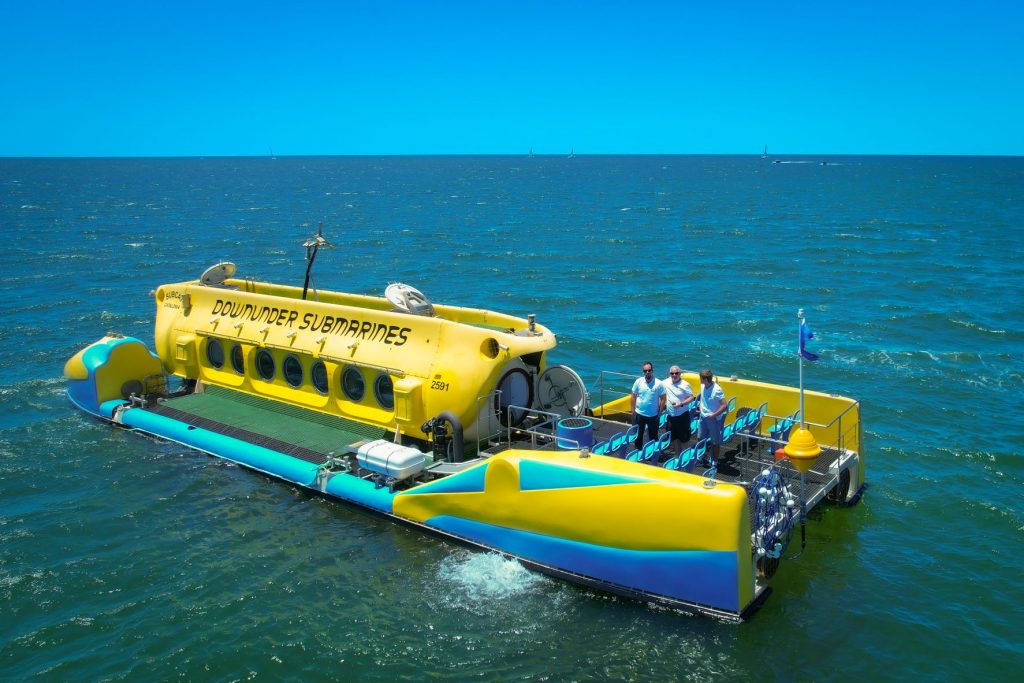 "It looks like our first day will fall on Christmas Day," the former Russian athlete-turned teacher/coach and tourist operator said.
"At least we will do one tour in the morning.
"There is a slight possibility for this weekend but I will know by Friday afternoon.
Do you have an opinion to share? Submit a Letter to the Editor with your name and suburb at Sunshine Coast News via: news@sunshinecoastnews.com.au
"We have been taking people for free last week as a part of non-commercial operations which helps us practice our passenger management procedures."
The SUBCAT lays claim to being the only passenger vessel in the world that is a hybrid submersible: travelling on the surface of the water like a normal sea vessel but also able to dive like a submarine when it arrives in the diving area.
The 65-tonne vessel, which is 19.5m long and 6m wide, travels at a leisurely pace – an average 8 nautical miles an hour.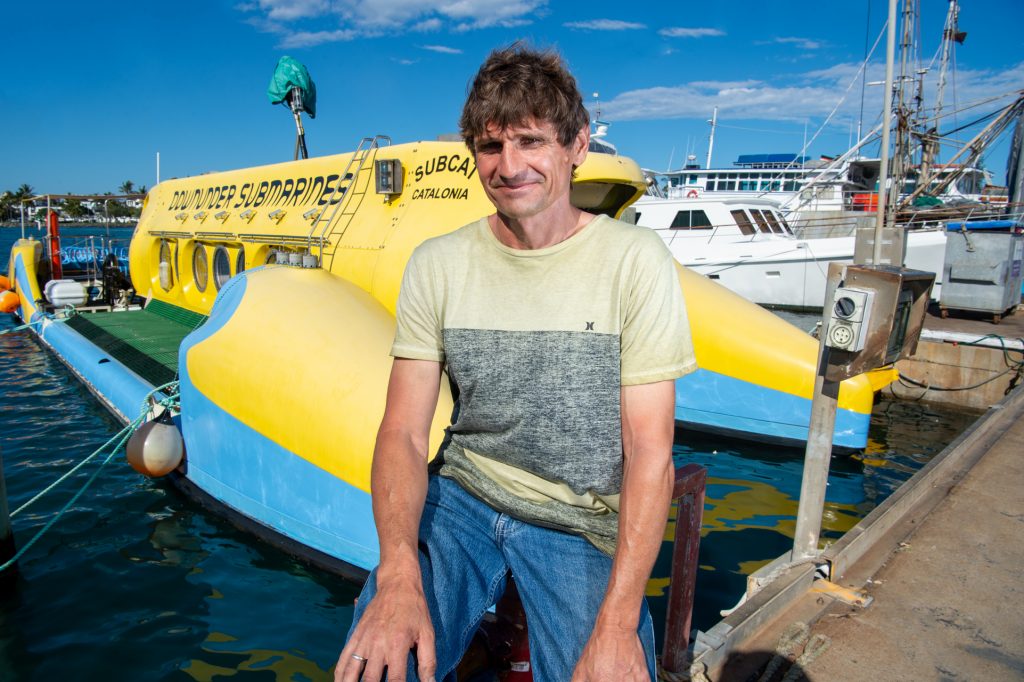 The yellow submarine can carry up to 27 passengers, two highly-trained tourist submarine pilots and a customer service host on each dive tour.
One unique feature of the SUBCAT-30 is that its cabin (pressure hull) is above the water.
"Numerous viewports provide a view of what is happening on the surface before and during a dive," Mr Alexeenko has said.
"At the dive site, they actually see the breaking water on the dive and re-floating.
Like stories about Sunshine Coast people doing great things? Help us deliver more by registering for our free daily news feed. All it requires is your name and email. See SUBSCRIBE at the top of this article. 
"No other submarines in the world can do that because they have the passenger cabin submerged at all times. So, those passengers have to negotiate a vertical ladder which takes them below water level and a submersible begins its decent.
"They can't see how the air escapes from the ballast tanks, making water to boil while viewports are disappearing below the surface. Most people are excited just to see that, no matter what's underwater."
While the SUBCAT-30 is a wonder in itself, passengers will have a whole new world to explore "down under".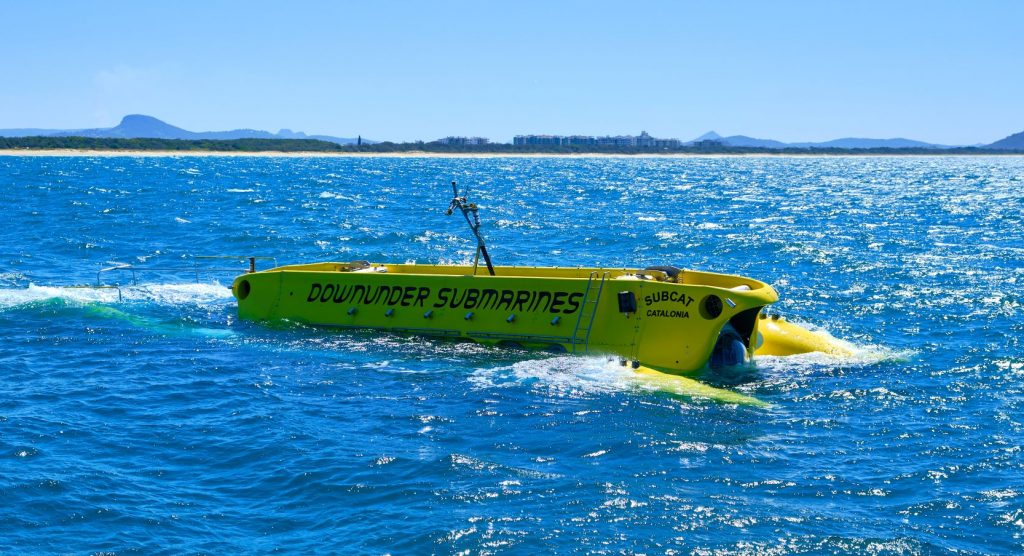 "We have decided to dive 1.5 nautical miles out from Point Cartwright in 18m deep water," Mr Alexeenko said this week.
"There is less surface traffic and greater depth, allowing for better control.
"It will also decrease the travel time to 20 minutes each way.
"The dive itself is the most exciting part.
"For Christmas, we have few families coming. I will be there as well.
"We will become busier as soon as people start sharing their experiences.
"Our Yellow Submarine Cruises, which are on the surface only without a  dive, attract consistent attention."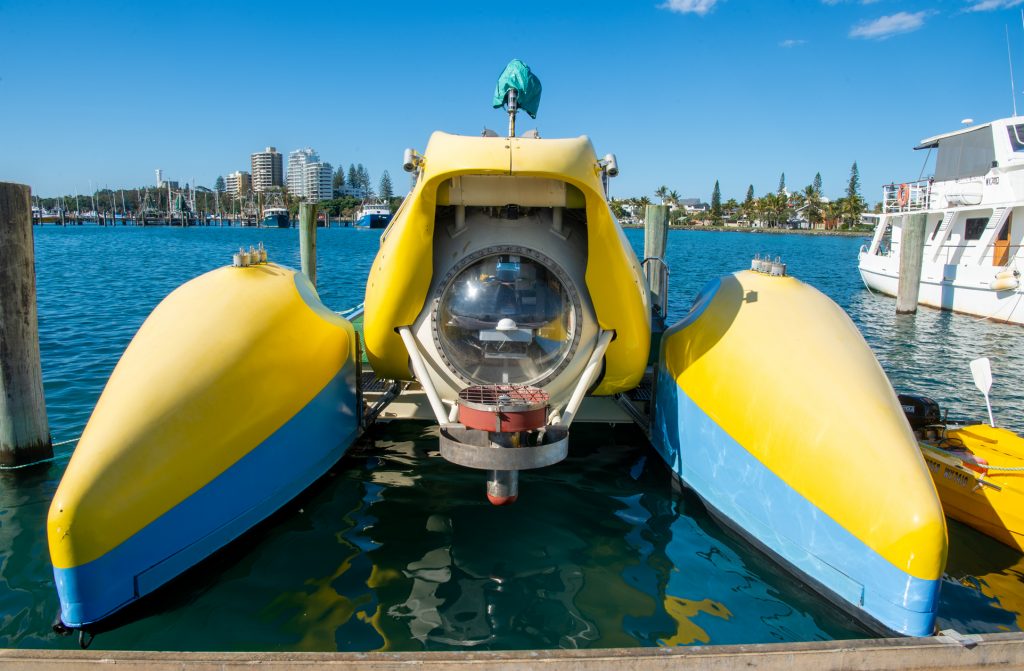 Visit Sunshine Coast CEO Matt Stoeckel has called the Down Under Submarines' tourist submarine "a massive coup for Sunshine Coast tourism".
"The submarine is one of a kind and will be a really unique selling point for Sunshine Coast tourism," he has previously told Sunshine Coast News.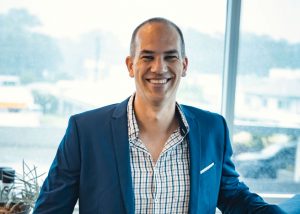 "The experience will allow visitors to see our region from a whole new perspective, and I'm sure visitors and locals alike – myself included – will be really keen to book a tour when it launches."
Help keep independent and fair Sunshine Coast news coming by subscribing to our free daily news feed. All it requires is your name and email. See SUBSCRIBE at the top of this article. 
Mr Alexeenko first announced the SUBCAT-30 attraction to local residents through the Sunshine Coast News website in May this year and as the first tourist venture of its type, national, state and local authorities worked with him to ensure compliance with all maritime safety and other  regulations.
"The hold-up is due to paperwork taking its time," he said.
"We are the first and only company in the world operating the submarine and being registered on the International Register of Shipping. We just got our official IMO number overnight (the International Maritime Organization number is a unique identifier for ships, registered ship owners and management companies)."