Here's "cheers" to some great things brewing on the southern end of the Sunshine Coast that will make everyone's glass "half full".
One of the Sunshine Coast's most-loved breweries, Brouhaha, is about to open the doors to its second location – complete with a world-class, custom taproom that will see the independent brewer increase production by 500 per cent.
The new location is within the Aura Business Park in Baringa, just south of Caloundra.
The expansive 1500sqm open-plan and industrial area gives everyone room to stretch out and relax.
The building itself features exposed concrete walls, two mezzanine levels, a brewers' lab,  double-storey taproom and 16 sour and hoppy taps.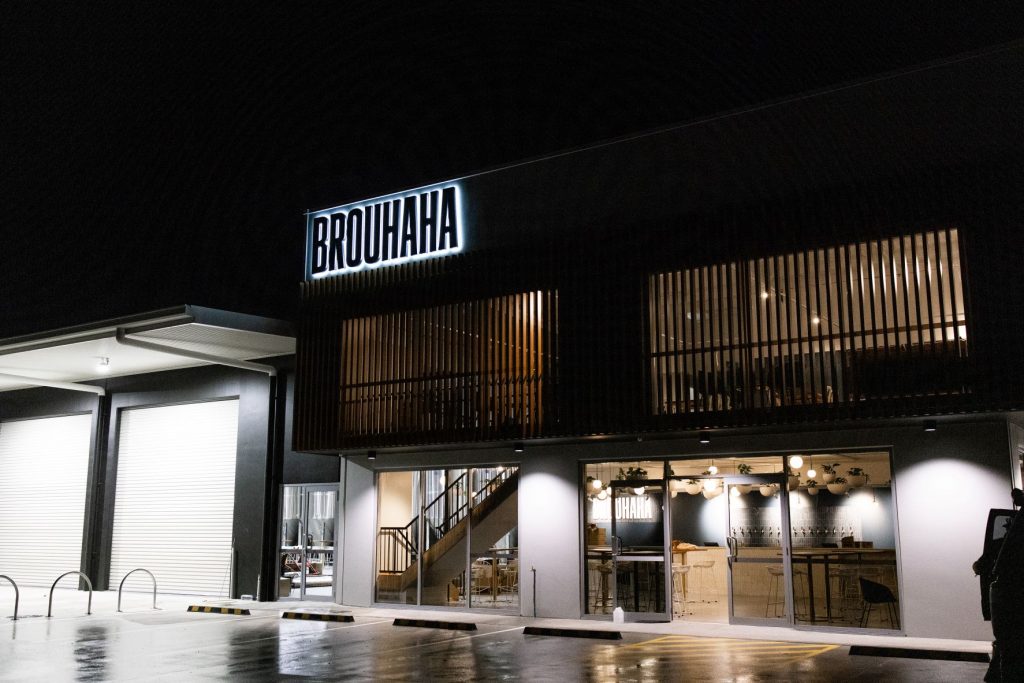 The new coastal venue will produce 1.25 million litres of beer per year and deliver an immersive sensory experience to patrons, while its original sibling venue in Maleny will continue to operate and act as a pilot lab, creating new and bespoke drops in the hinterland.
Brouhaha director Matt Jancauskas and his team have turned around the entire project in just six months.
They are looking forward to opening their kegs across broader Queensland in December and distributing them Australia-wide in the coming months.
"We've made do in our Maleny digs for five years now, though by the start of this year, demand was six-times higher than what we were able to produce for our current stockists alone," Matt said.
"We've custom designed the brew house to suit the beers we make, which has been a massive step up for us in terms of automation and consistency for distribution – from huge custom kettles that sour our beer, to depalatisers that pack 80 cans per minute.
"Best of all, patrons can look out over the entire brewery and see the whole production process from the brew kit to the tanks and packaging lines.
"It's pretty eye-catching and contributes to a really immersive experience."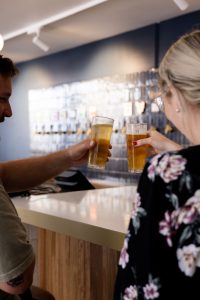 Patrons can expect much more than just their favourite craft brews, with artisan spirits, a selection of Queensland wine and an innovative list of beer-inspired cocktails on
offer.
A locally sourced bar snacks menu of beer pretzels and cheese boards are also available, alongside a weekend rotation of food trucks operating from Friday to Sunday.
"We're peddling the same community and locally-focused production lines but are expanding our offering in a family-friendly, pet-friendly space that is extremely accessible and will hopefully welcome many non-beer drinkers into the world of craft beer," Matt said.
Brouhaha Sunshine Coast will officially open on Friday, December 17, at 1 Edison Crescent, Baringa.
It will be open from 11am-9pm Friday and Saturday, and 11am-5pm on
Sunday, with hours to be extended in the new year.
To learn more, visit the website.