She said the plant will be capable of producing more than 20m3 of concrete, before needing to refill the bins with materials. It will capture every drop of water, with 800,000 litres of storage.
The site also boasts a large storage shed and there are plans for a future concrete and soil testing lab.
The facility is also set to generate new local jobs, with up to 15 regular staff initially.
The plant opened on December 1, with internal operations and a quality control process.
The business will start running out of the plant from January 4, with a grand opening planned.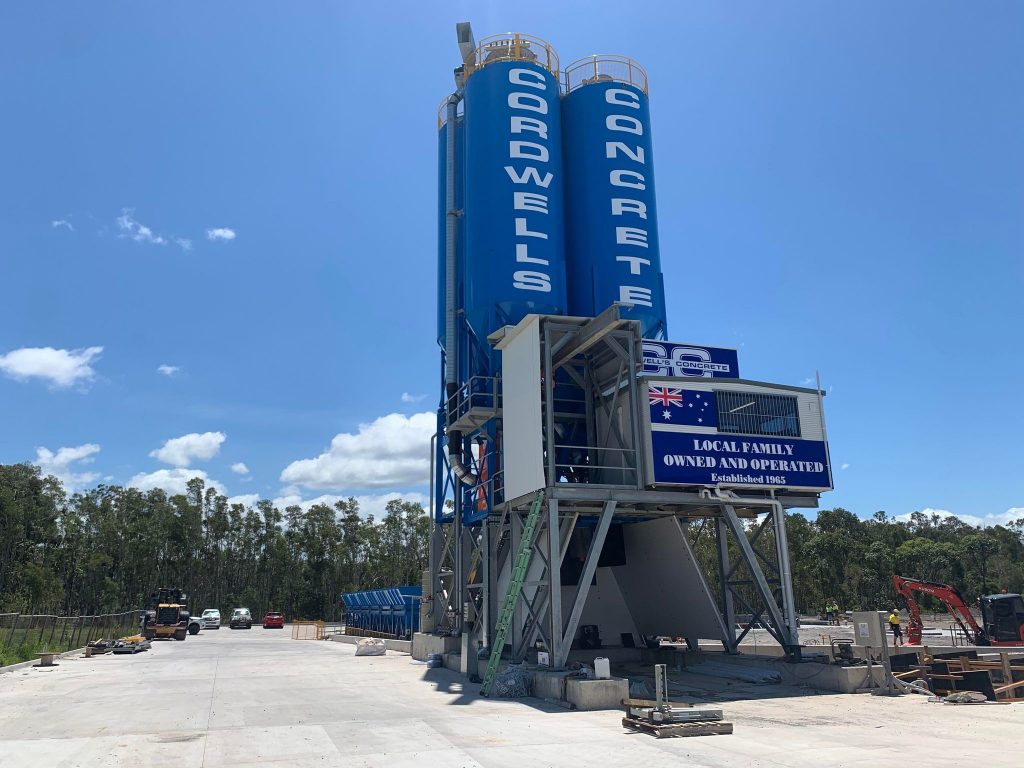 The expansion was another significant step for Cordwells Concrete, which was established by Vic Cordwell in 1965, after he spent many years in the sand and gravel industry.
"Operating from what now seems a primitive plant on Dunethin Rock Road, Yandina, he manufactured a range of mixed concretes and supplied associated products," Ms Redman said.
"Having outgrown the premises in 1972, he moved to the present premises on the southern side of Yandina.
"The service road is now called Cordwells Road in honour of the contribution Vic made to the building industry, and to the community
"The plant had a greater capacity, was modern, and employed six staff.
"Following his death in 1988, his son, son's wife and grandsons have operated the business with the dedication to service and quality for which Vic was renowned.
"Today, a fourth generation of the family helps run the business and it has expanded and grown to employ more staff."
Cordwell's first concrete plant was much smaller than those of today.
"A truck or flat-top trailer brought cement bags from Brisbane to the plant almost daily," Ms Redman said.
"The 10 to 20-tonne load would be unpacked and stored in the shed by hand.
"Materials were measured by volume and the cement bags were broken by hand into the loader bucket, before being added to the batching bin.
Like stories that inform, connect and celebrate the Sunshine Coast? So do we. Join an independent local news revolution by subscribing to our free daily news feed: Go to SUBSCRIBE at top of this article to register.
"Water was added to the truck by timing per gallon with a wristwatch. Concrete was ordered in yards cubed and was delivered all over the Sunshine Coast."
The Yandina Concrete Plant moved to the current location in Yandina in 1972.
"The plant was still manual but had scales and a small silo to hold and measure the quantities. The concrete mixes were solved from custom charts at this time," Ms Redman said.
Technology has advanced over the years, and today, batching plants are computerised, allowing processes to be automated and managed more efficiently.