Thirty-five elderly residents will have to move out after Sundale announced it would shut down its outdated McGowan Care Centre at Nambour.
The aged home with 53 rooms was built in the 1970s and Sundale said the facility no longer met appropriate standards.
It is one of three care centres within the Nambour Garden Village which offers 24/7 residential care.
Sundale said the decision had been made "after serious consideration and much deliberation" to "decommission" the centre.
The operator said "every effort" would be made to transition the residents into one of Sundale's other facilities in Nambour — the James Grimes, Bowder or Rod Voller Care Centres.
"The decision prioritises the health and wellbeing of every care recipient and team member and aligns with Sundale's recently announced 10-year strategic plan, which will see the organisation completely transformed in the coming decade and allow Sundale to deliver unparalleled care on the Sunshine Coast," it said in a statement.
"The decision also acknowledges recent recommendations from the Royal Commission into Aged Care Quality and Safety calling for fundamental change.
"The recommendations, which were endorsed by the Australian Government will see the standard of accommodation in residential aged care significantly changed."
Sundale executive Sharon Seymour said the organisation was committed to providing a level that exceeded industry benchmarks.
"McGowan Care Centre is more than 50 years old," Ms Seymour said.
"When the Care Centre was built in the 1970s it was cutting edge, however, by today's standards, and those outlined in the Australian Aged Care Accreditation Standards, it is no longer fit for purpose.
"Our care recipients deserve innovative and inspired facilities, not aging, one-dimensional buildings."
Care recipients, their families and Sundale team members were informed of the decision at a series of face-to-face meetings on Thursday.
It is expected McGowan Care Centre's final day of operation will be Wednesday, 30 March 2022.
Local journalists supporting local people. Help keep independent and fair Sunshine Coast news coming by subscribing to our free daily news feed. All it requires is your name and email. See SUBSCRIBE at the top of this article.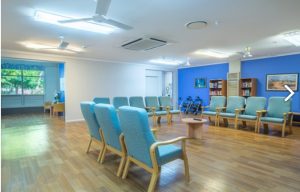 Sundale said it was working closely with care recipients and their families to formulate a "personalised transition plan which will prioritise their wants, needs and preferences".
Ms Seymour said Sundale would make every effort to find a suitable home for the impacted care recipients at one of its nearby Care Centres in Nambour.
She said there would be no "forced" job losses.
"Sundale is currently liaising with impacted workers individually to discuss their options, including pathways to be redeployed at other Sundale sites on the Sunshine Coast.
"Sundale will continue to work closely with the Aged Care Quality and Safety Commission during the decommissioning of McGowan Care Centre."