We have achieved a tremendous milestone – and it's all thanks to you!
In the blink of an eye, Sunshine Coast News has turned one.
It was November 26, 2020 when we launched the region's first major FREE and independent digital news website: sunshinecoastnews.com.au.
We had a simple promise: to inform, connect and celebrate our community, and judging by the response from you, our readers, we have made a bold start.
SCN has quickly become the region's most popular local news website with an audience in the tens of thousands and climbing daily.
With a modest team of experienced journalists, all well-connected to our community and passionate about being its "voice'', we have delivered 3063 FREE articles.
In our first year, we were named Best Online Publication at the annual Queensland Country Press Awards and also won the inaugural Award for Excellence in Digital Innovation, which recognised innovation in online news coverage, presentation and audience engagement.
However, that's enough "pumping up our own tyres'', as an old footy coach used to caution against and there is much more work to be done.
As we hurtle into 2022, we would like to thank Coast readers for their support and keeping us informed of the inspirational people in our midst, events and happenings, and issues they want us to cover.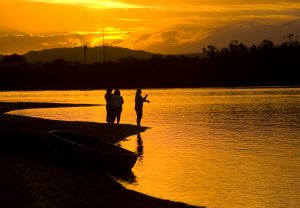 We would like to thank all our contributors, including our talented columnists and photographers, University of the Sunshine Coast student reporters, colleagues at sister publications My Weekly Preview, Salt Magazine and Your Time and advertisers for being part of this unique start-up media project.
If you have not signed up to our FREE daily news feed, please do so as it will help us deliver even more local news. Go to Subscribe at the top of the page.
Those who are already avid followers, feel free to forward your Daily News Feeds to friends and family, or share links to stories you think will be of interest to them.
For editorial submissions, you can reach us via news@sunshinecoastnews.com.au.
For advertising enquiries, contact us through info@sunshinecoastnews.com.au
Thank you again for your support and stay tuned for more great news.