An award-winning Sunshine Coast business is spreading colour and cheer through exhausted hospital wards across the country with unique printed scrubs.
Infectious Clothing Company has launched a new initiative called Fun Friday Scrub Club.
The local business is also partnering with the Thompson Institute in Birtinya to promote better mental health in the industry.
Infectious Clothing Company CEO Sally Doran said many health care workers were reporting COVID-19 wards were at breaking point.
"We wanted to do something to cheer up the nurses, doctors, and other staff members who
have been working tirelessly battling COVID-19 for almost two years now," Mrs Doran said.
"Other professions including dentists and vets, who are also under immense pressure, can also get involved," she added.
Infectious Clothing Company is Australia's largest online scrubs supply store and specialises in fun prints including Christmas scrubs.
It's now running Fun Friday Scrub Club to encourage staff members to put on their fun scrubs once a week and take a moment to check in on their colleagues.
"Research suggests that bright colours actually help boost your mood, which in turn can
increase workplace morale," Mrs Doran said.
Infectious Clothing Company founder and former nurse Pete Doran said as part of the new
partnership they will promote the Thompson Institute's training through The Alliance for Suicide Prevention Sunshine Coast.
"We will sponsor anyone in our Fun Friday Scrub Club network who wants to complete online mental health training provided by The Alliance in 2022," he said.
"As a former healthcare worker myself, I know just how much initiatives like this will make a difference in the industry."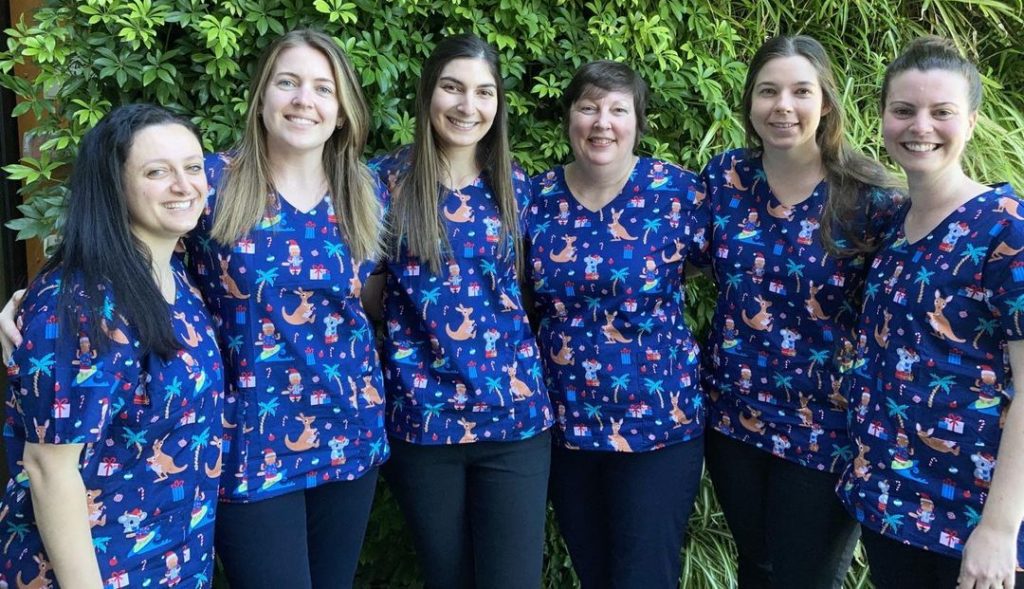 Help keep independent and fair Sunshine Coast news coming by subscribing to our free daily news feed. All it requires is your name and email. See SUBSCRIBE at the top of this article. 
A number of major hospitals across the country have already joined Fun Friday Scrub Club, and the feedback has been extremely positive.
Steph Kreuzer, who works in the COVID ward at Austin Hospital in Melbourne said more than 20 people have ordered printed scrubs.
"Now we are in full PPE from start to finish it is hard for patients to see us, but it is something we are using for morale," Ms Kreuzer said.
"There are such heated discussions around COVID-19 on every platform, and then working with it makes it so much harder to escape, so it's a big thing for our ward to stay positive and motivated."
The ward Ms Kreuzer works in has a gratitude board in the tea room that highlights wellness activities and tips and 'shout out' post-it stickers are also put up.
She said they will be using these to raffle off scrubs as part of Fun Friday Scrub Club.
"It is super important to check-in at this time as we are all being pushed to our limits with work and society," she said.
Hospitals that register their interest receive a discount code to purchase the printed scrubs, and Infectious Clothing Company is running a social media competition for people who use
#funfridayscrubclub on Instagram.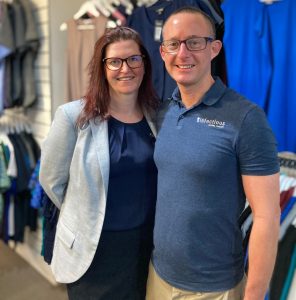 "It's been an exhausting couple of years for everyone, especially our health care workers, so it's really important to us at Infectious that where possible we give back," Mrs Doran said.
Anyone who posts a photo using the hashtag goes in the draw to receive a well-deserved
Christmas party for their ward.