Consumers are being urged to support local businesses with the Buy Local Sunshine Coast initiative.
Buy Local Sunshine Coast is built on encouraging consumers to think local and buy local first.
An initiative of small business owner, Claire Parkinson, Buy Local Sunshine Coast was born to create stronger connections between local businesses and consumers, and to act as a platform to showcase small business.
"Buy Local is all about building awareness and educating locals about the importance of shopping locally," Ms Parkinson said.
"It's about changing the mindset of consumers to support local first and putting small business in the spotlight right across the Sunshine Coast region.
"Our experience is that locals want to support locals. Our community loves getting to know who is behind the scenes and feel good about supporting a local business knowing their dollar stays right here on the Coast.
"We know our wonderful community responds well to projects that benefit their neighbourhood, protect their livelihoods through economic growth, and enhance employment opportunities in our community.
"We are providing them with a platform that showcases the best the Sunshine Coast has to offer."
There are more than 33,000 small businesses in the region and most of them are local and family owned.
The Buy Local Sunshine Coast website is designed to showcase businesses of every size, from emerging artists, boutique growers, to service providers, attractions, retail and more.
The website works hand in hand with the Buy Local social media presence on Facebook and Instagram to introduce the community to local business owners, tell their stories and share the amazing products and services.
"Our objective is to create a co-operative that connects local business with local consumers," Ms Parkinson said.
"It's time to change the conversation and get local consumers to think about buying local first."
As part of Buy Local Sunshine Coast, shoppers have the chance to take part in a campaign running from November 22 to December 19.
During that time shoppers who buy local can enter a weekly draw to win $2000.
To enter the weekly draw, spend $10 or more at a business in the Sunshine Coast Local Government Area and upload your receipt at Buy Local Sunshine Coast. 
A message from FAN CEO Emma Greenhatch
The Food and Agribusiness Network (FAN) is a collaborative ecosystem that empowers its members and industry to grow.
Buying locally provides more than just economic benefits, it helps to reduce the impacts on the environment.
It also brings the local community together and helps create jobs for your friends and family.
You're supporting local farmers who usually pick within 24 hours of your purchase. This freshness contributes to the taste of your food that's packed with nutritional value. 
The local market is so incredibly important for our local food and agribusiness industry. Not only does it provide an important pathway for them to grow, they can test new products and get direct feedback from consumers.
There's a great sense of pride knowing that what they grow and make is valued by locals, which builds confidence and of course helps our regional economy, putting the money straight back into your local community's pocket.
Whether it's the farmer who brings local bananas to the market or the strawberry grower who makes local jam, knowing who you are buying your food from helps the success of local businesses and is essential in order for their support of our community.
Local businesses are also less susceptible to national downturns and your dollar helps strengthen the community.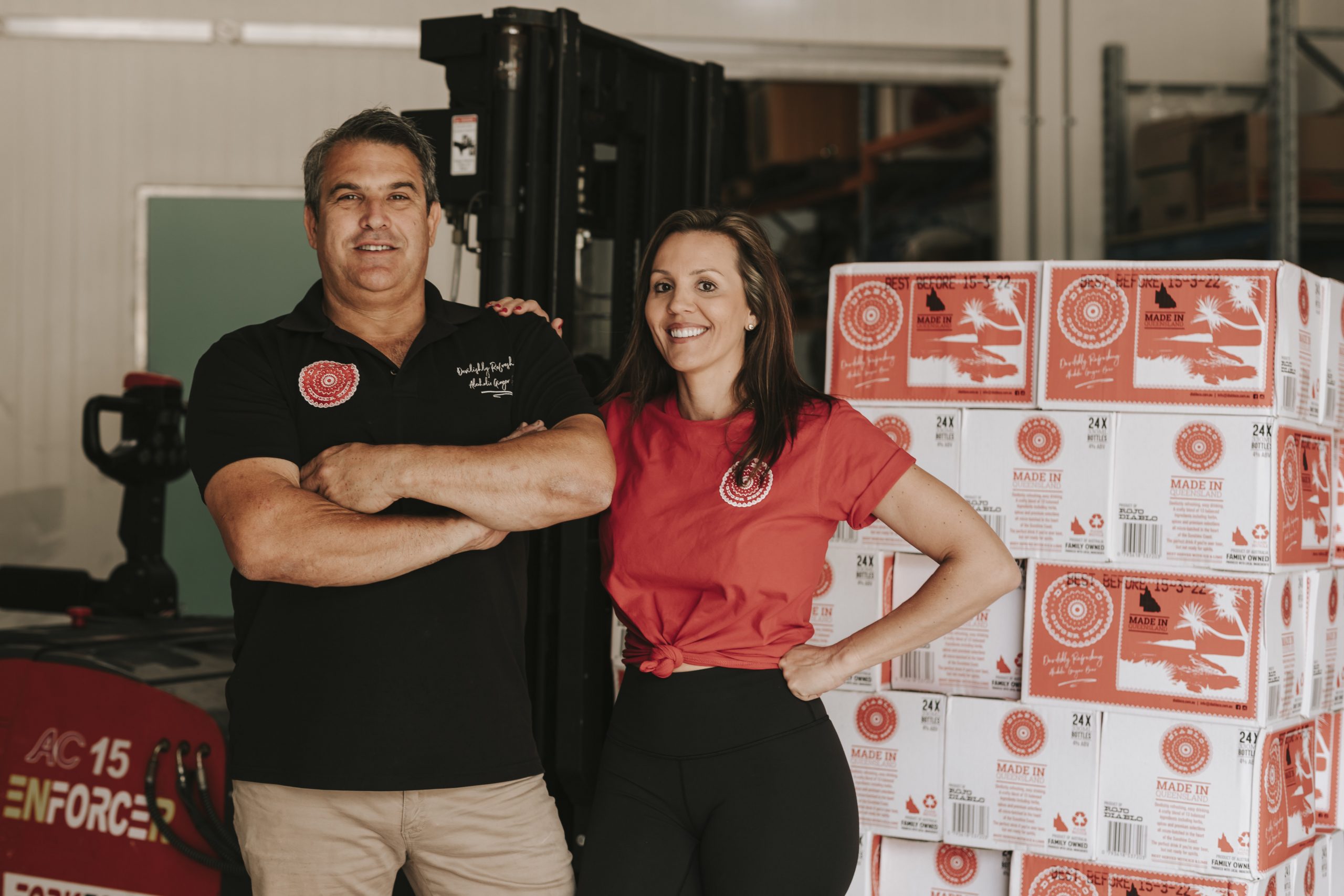 Q
&
A
with local business owner Dimitris
Established in 2017 Diablo Co began as a passion project for local venue owner Dimitris Limnatitis.
Experiencing first-hand the abundance of craft beers in the hospitality scene, Mr Limnatitis spotted a gap in the market for a sessional beer alternative that was 100 per cent locally produced, gluten-free, and suitable for Queensland's balmy climate.
From there Diablo Co's alcoholic Ginger Beer was born.
In 2020, the Woombye-based business expanded its product range with the release of Eros vodka and now also produces rum and liqueurs.
What does it mean to you to be a local business?
For us at Diablo it means delivering a delightful experience to our consumers.
It makes us want to show the local market the diversity of high-quality products that can be locally produced. We get to be part of our consumers' tasting experience.
How important is it for the community to support Sunshine Coast businesses?
We are proud to be a 100 per cent Queensland-based and family-owned business, which means our community support is extremely important to us.
It is an opportunity for us to show the local market our high-quality products for them to taste and enjoy. While doing so, we are creating employment and sourcing materials and services from other local businesses in the process.
How is Diablo Co benefitting from Buy Local Sunshine Coast?
We have the chance to bring more awareness around local products and the infinite possibilities that can be found on the Coast. We look forward to keeping growing together and supporting our beloved Sunshine Coast.
Local winner can treat herself
Congratulations to local shopper Suzanne Macks, who is the lucky winner of one of the weekly Buy Local competitions.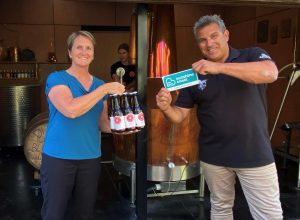 Ms Macks was listening to the radio when she heard about Buy Local, Win Local and as a lover of ginger beer, she decided to support a local producer and buy Diablo Ginger Beer from Diablo Co.
A primary school teacher and a carer for her mother, Ms Macks planned to use the money to treat herself to a mother-daughter weekend at Spicers Retreat in the Sunshine Coast hinterland.
Buy local, win local
We're calling on the Sunshine Coast community to support local businesses by buying from a store with a door or online from a local business.

When you buy local, you are directly supporting local families, jobs and helping our local economy to bounce back from the affects of COVID-19.

The council is giving four lucky winners $2000 to spend on their chosen products and services in the Sunshine Coast region.
To enter, spend $10 anywhere in the Sunshine Coast Local Government Area, and enter your details and receipt on the Buy Local Sunshine Coast website, to go into the draw to win $2000 to spend with local businesses.
The first winner of this campaign will be announced on Monday, November 29.