A prominent Sunshine Coast builder will have to remove a tennis court from the rooftop of his Minyama Island mansion and awaits a further penalty after being found in "contempt" of an enforcement order.
Since 2019, Wayne Geoffrey Dwyer has been embroiled in a battle with council — and subjected to complaints from neighbours — over a "third-tier" addition to his property. This included the tennis court, a lift and entertainment area with lighting and perimeter fencing.
The Planning and Environment Court found the extensions were not approved and ordered him to restore the rooftop to its earlier condition.
Mr Dwyer filed an application on September 24 to delay the orders on the grounds he had taken some steps to comply, was still seeking approval for some of the works and there was "a real prospect approval would be given".
He also believed he should be given the chance to secure this approval rather than be put to the expense of removing the remaining works.
However, in a judgement published on Friday, October 22, Judge Glen Cash QC, dismissed the application.
In his orders, he said: "I am satisfied beyond reasonable doubt, that the second respondent (Mr Dwyer) is in contempt of the enforcement order made on 10 November, 2020".
"I will hear from the parties as to penalty and any further orders," he said.
Judge Cash wrote that Mr Dwyer was a "self-described retired builder", who lived in a large house on land at 5 Minyama Island (pictured below).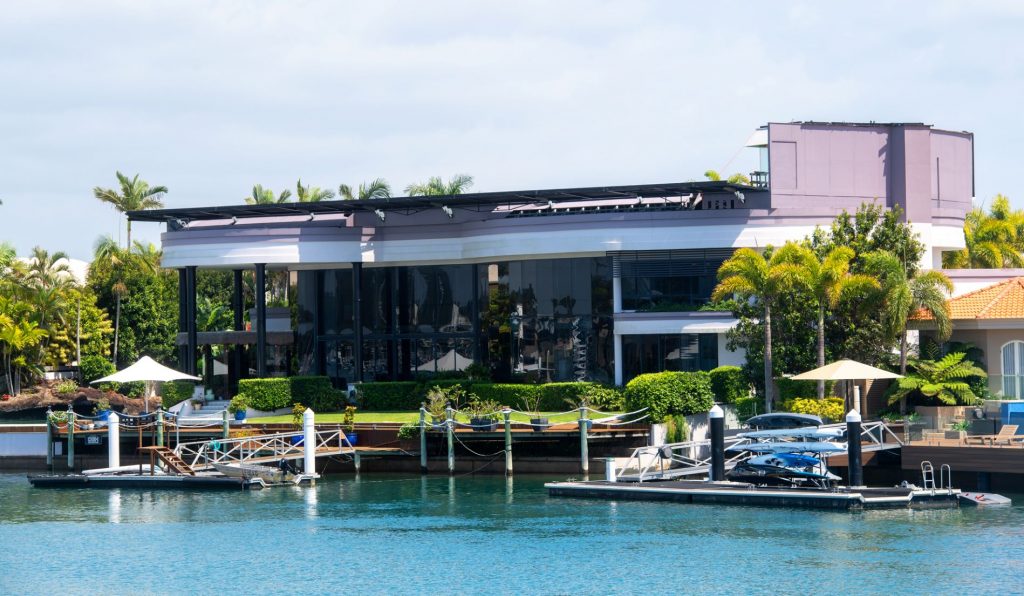 "In early 2019, Mr Dwyer built a tennis court on the roof of his house. The tennis court was surrounded by a perimeter fence that could be mechanically raised and lowered, with attached lighting fixtures.
"Mr Dwyer also built a lift to allow access to the roof, and a partially enclosed structure surrounding the lift on the roof. He did not have permission to build these things. As a result, an enforcement order was made by the Planning and Environment Court on 10 November 2020.
Help keep independent and fair Sunshine Coast news coming by subscribing to our free daily news feed. All it requires is your name and email. See SUBSCRIBE at the top of this article 
"The order required the removal of the structures by 10 February 2021. The applicant, the Sunshine Coast Regional Council, alleges Mr Dwyer has not complied with the enforcement order and seeks a finding that he is in contempt."
Mr Dwyer made his own application to vary the order, saying he had satisfied parts of it and wanted to extend the time to comply with the balance.
Judge Cash was not convinced and said the works remained "unlawful".
With regard to contempt, he said "it will be necessary to hear from the parties about what penalty should be imposed and concerning any further orders to be made".
Sunshine Coast News has attempted to contact Mr Dwyer for comment. We understand he is currently away.