Million-dollar-plus properties are now the norm in a relaxed beachside suburb that was once only good for artillery target practice.
Long-established Wurtulla Beach residents know the lifestyle value of their properties that lie east of the Nicklin Way.
But even they've been shocked at a handful of recent sale prices for houses that are as close to the relentlessly busy arterial road as the golden sands.
Two particular sales have become the talk of the popular beach decks, walking paths and leafy streets, leaving everyone speculating about just how high the market will go and some pondering if and when they, too, should sell.
Karen Jones, at Adams & Jones, just sold 15 Baroona St for $1.27m, while Team Godwin Real Estate sold 14 Fantail Place, Wurtulla, for $1.205m at auction on Sunday, October 10.
These latest sale prices would have been considered extraordinary even a year ago and are more impressive for what they don't buy.
These homes aren't beachfront and they don't have views.
They are comfortable without having the latest eye-catching exteriors or ultra-luxe, designer magazine interiors.
Both these modest homes were originally built about three decades ago but achieved around three times what they would have only 10 years ago.
In the war years, the now-prized estate they sit on was seen only fit for a pounding by the Royal Australian Artillery as soldiers honed their skills at Battery Hill.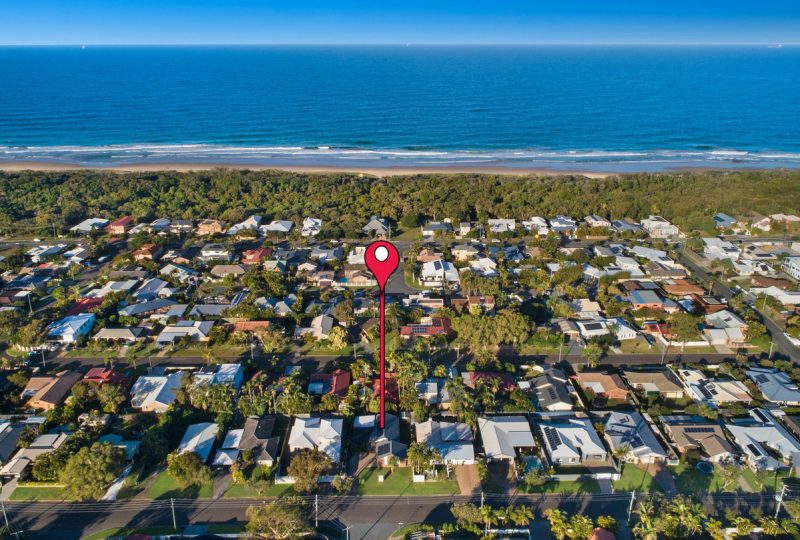 Do you have an opinion to share? Submit a Letter to the Editor with your name and suburb at Sunshine Coast News via: news@sunshinecoastnews.com.au
The recent sales have ensured the Wurtulla is now well and truly on the real estate wishlist for savvy investors as well as Sunshine Coast locals seeking to upgrade their coastal lifestyle with more traditional-size blocks that are walking distance to the beach.
No.14 Fantail Place is an immaculately-presented four-bedroom, two-bathroom home on a flat and relatively large 726m2 block.
Minka Jenkins, of Team Godwin, said the original and unrenovated home, built in 1994, only had one owner.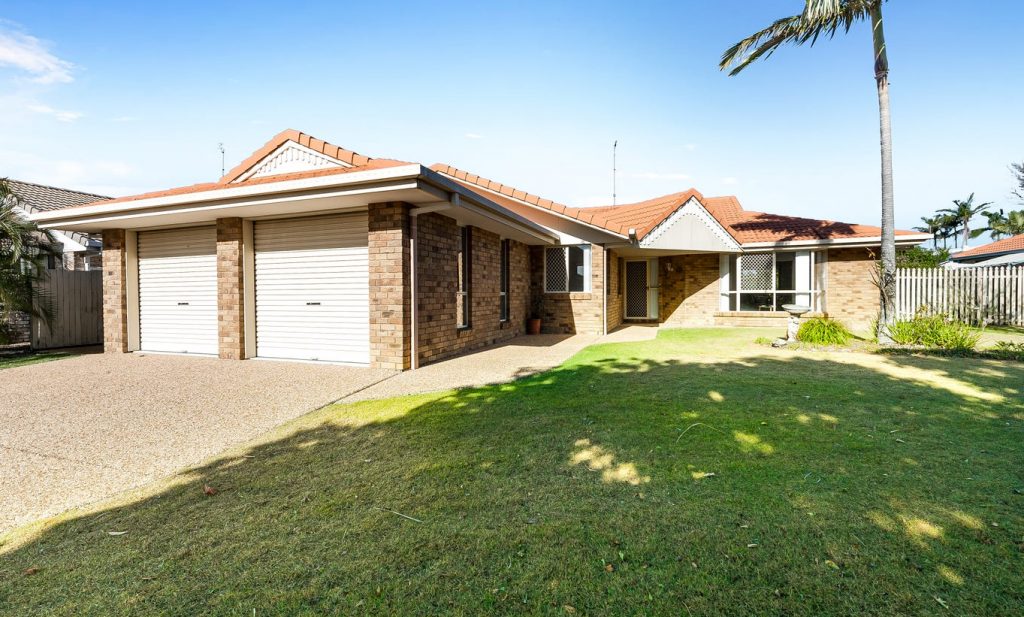 She said the home with a double lock-up garage was set back 700m from the surf but was close to a canal.
There is no pool but the kitchen, dining and living areas face a large undercover outdoor space and the back and side yards offer a blank canvas to work with.
The land the home sits on was purchased in December 1993 for
$71,950.
Minka said purchasers were seeking "a really good block beachside" and were prepared to "sacrifice the home" to secure the right position.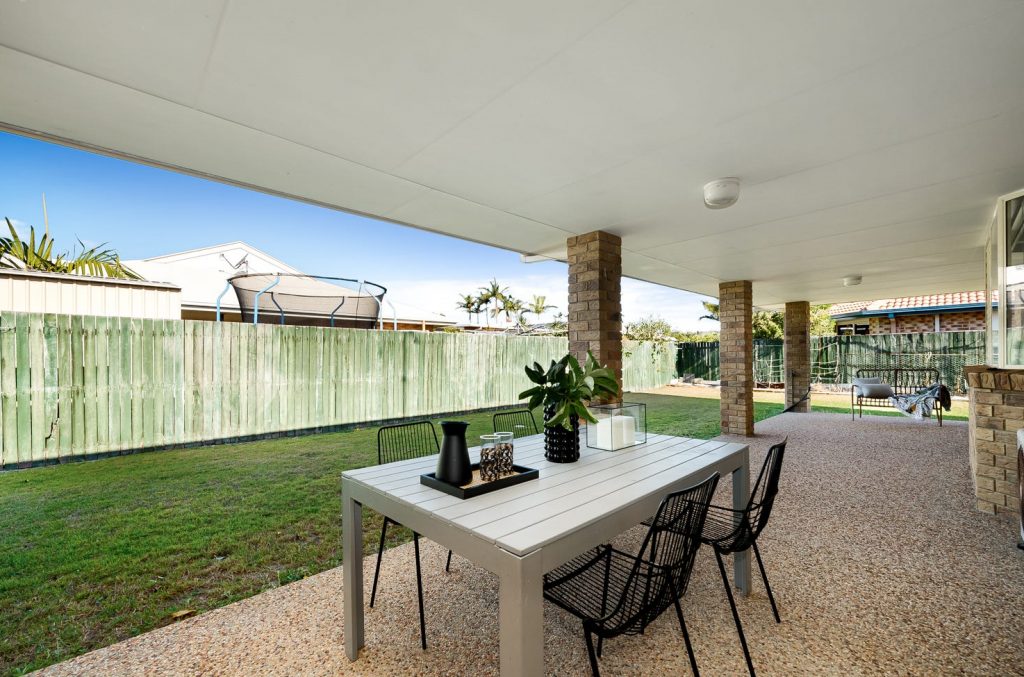 "(This home had) wonderful bones and a beautiful block of land – that's where the money is. People who are buying are spending the money on that," she said.
Beachside and Wurtulla in general were being earmarked for their location, Minka said.
She had even secured a million dollars for properties in the area just to the west of the Nicklin Way.
But beachside Wurtulla was tightly held – including by Brisbane owners – and had largely remained a "hidden secret", even to the new purchasers of 14 Fantail Place.
"They didn't even know that that pocket existed," Minka said.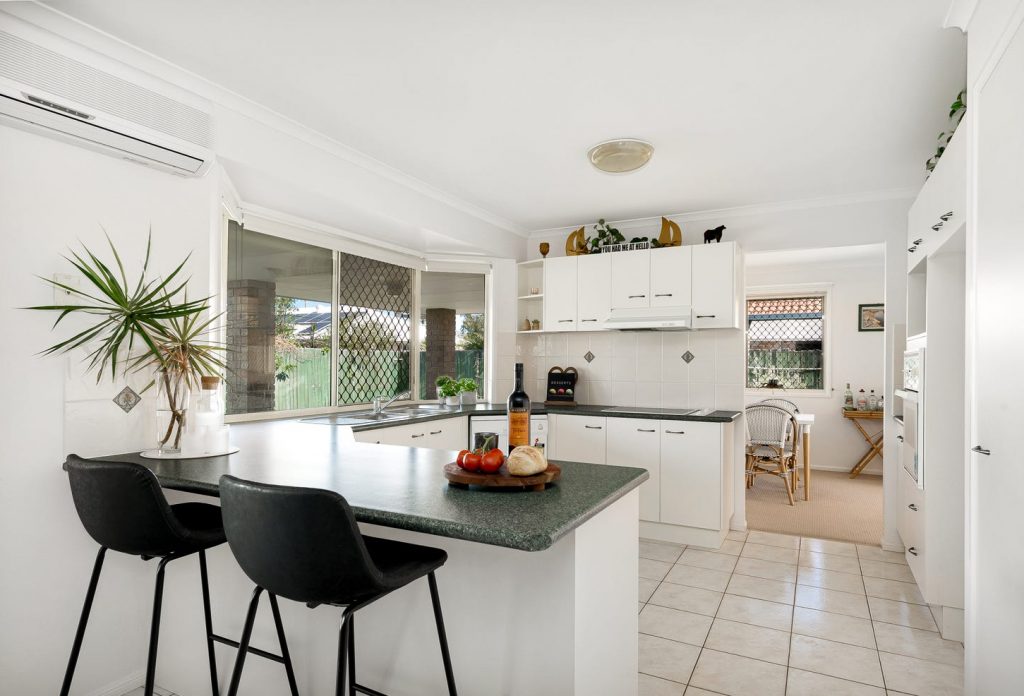 "They were from Buderim and they had never been into Fantail Place ever.
"They saw it online, only came through the day before and purchased on Sunday."
Meanwhile, Karen Jones said 15 Baroona had sold to a couple in their 30s from the Gold Coast.
The couple was looking to buy into the Sunshine Coast property market with the intention to relocate in the next three to five years.
"Interestingly, they had Wurtulla as the first choice on their list of beachside suburbs they wanted to buy into," Karen said.
"They loved the fact it was in easy walking distance to not only the beach, but the new cafes and restaurants which are coming in the Bok Beach precinct very soon."
Karen said the home had been built in 1990 on a 570sq m block and needed some "TLC" when the last owners bought it.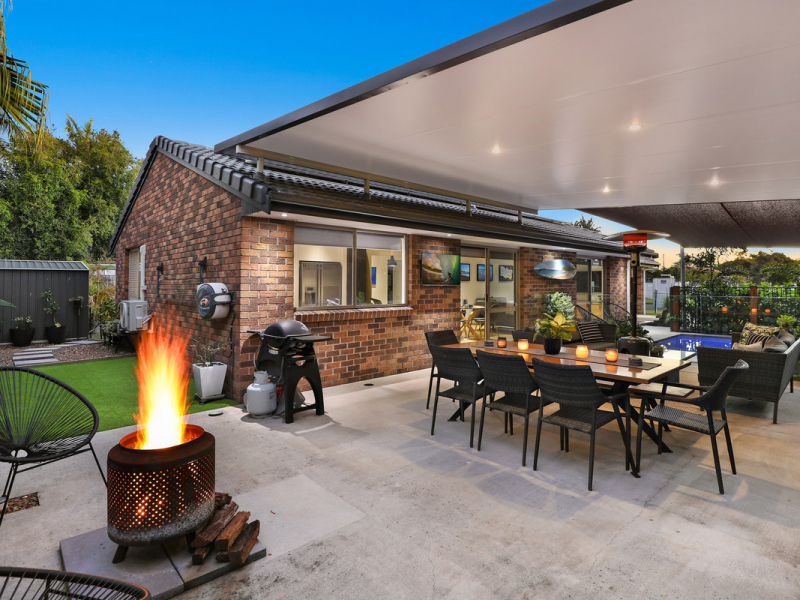 "They added the pool and outdoor living and renovated the kitchen and some more inside and created a lovely home loaded with appeal," she said of the current presentation.
"They had a real knack of styling and added the wow factor with the fabulous outdoor area which really sold the Sunshine Coast dream of relaxed beachside living.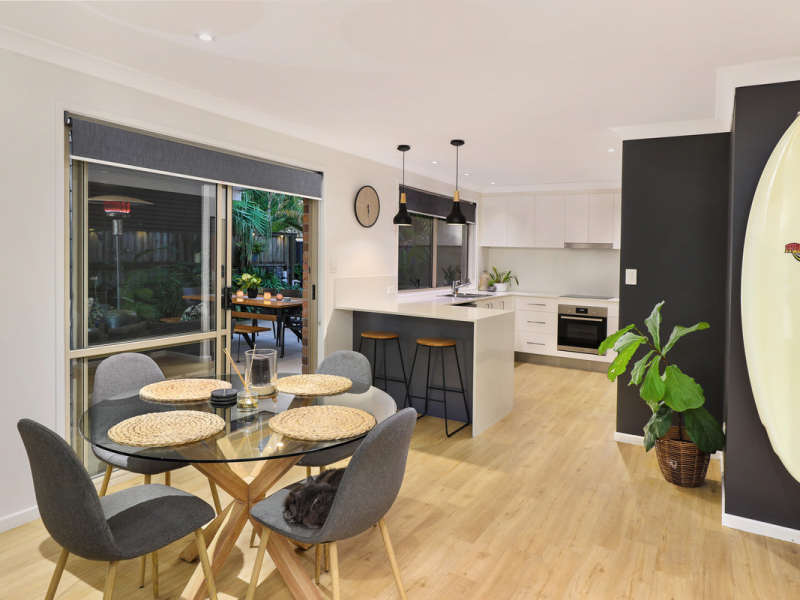 "With the current boom in the market the prices achieved are exceeding all expectations, especially beachside homes."
In its sale history, 15 Baroona Street went for $505,000 (private treaty) in July 2015, and $462,500 (private treaty) in May 2010, and $120,000 (private treaty) in January 1990.
Karen said her agency recently achieved the highest price for Wurtulla at 9 Firetail Court, breaking the $2m mark at $2,040,000. The property is also close to Currimundi Lake and the Kathleen McArthur Conservation Park.
Adams & Jones achieved the record price in the street after recently selling 84 Mandara Drive (a connecting road to Crummunda Park and Currimundi Lake), Wurtulla, for $1.530m and scored the highest price so far of $2.3m for 40 Offshore Street in the new Bokarina Beach development neighbouring Wurtulla Beach.
"I have been living and selling homes in Wurtulla for nearly 20 years and I am not really surprised that buyers are now really appreciating what the suburb offers," Karen said.
"It is one of the greenest beachside suburbs with access to so many amenities, not to mention one of the few remaining dog-friendly beaches.
"The people buying in Wurtulla are mostly those wanting the extra yard and a little more privacy from neighbours.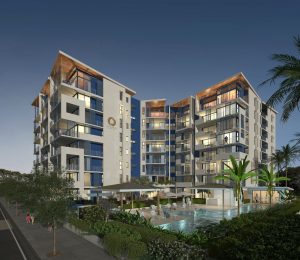 "What's interesting is the transition of existing locals downsizing to the Bok Beach development, making way for buyers who are looking for that extra space – whether it's a yard or a larger home – especially for families with school-age children but also just couples who are more used to and comfortable with traditional Sunshine Coast block sizes."
The Baroona Street property is close to two in the street that recently were bulldozed by new owners to build their new homes – a practice that is becoming more common throughout the region.
"We're finding these original homes built in the '80s and '90s can be renovated, but given the land value and limitations on renovating these older  homes,  many buyers are now opting to  bulldoze," she said.
"With generally larger home sites than in the new areas – Bokarina Beach, for example – we're finding many buyers want the lifestyle of living by the beach and still having some space around them.
"Baroona Street, in particular, provides this perfect opportunity.
"A majority of people moving to the Sunshine Coast are doing so because of the lifestyle and, to a large extent, that is about the ocean and the beach and the lakes and nature.
Follow us on Facebook: www.facebook.com/scnews2020/
"The best parts of the Sunshine Coast have been built on for a long time so, if you want a prime location, it is often a matter of buying an older home and demolishing or buying one that has already been done for you."
Karen said that while Wurtulla was attracting a good mix of interest from buyers interstate, as well as Brisbane and the Gold Coast – some scooping up properties sight unseen, the majority of buyers were still Sunshine Coast locals.
"It's one of those suburbs that just keeps improving, now offering more amenities than most beachside suburbs, and is no longer a secret."
THE RISE OF WURTULLA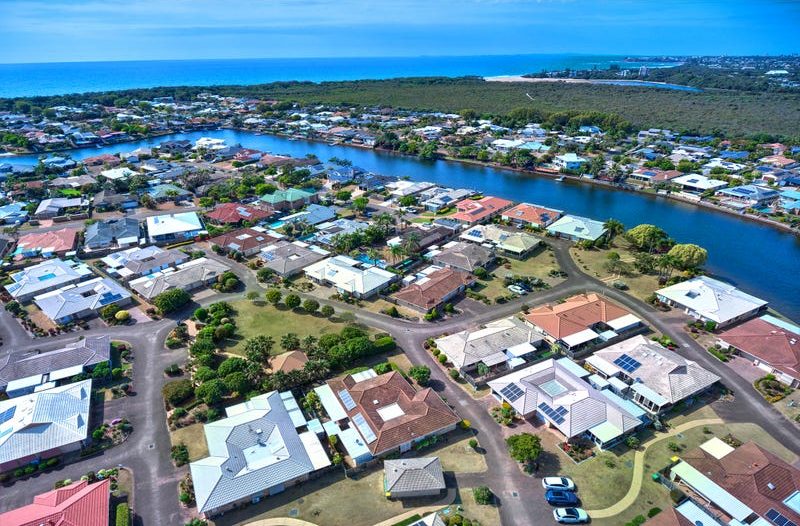 There was a time when the southern Kawana Waters suburb of Wurtulla only made the headlines when unexploded bombs were found on home construction sites and when digging garden beds or pool excavations.
The relics were courtesy of World War II artillery practice from nearby Battery Hill to the south, and multiple signs warned beachgoers and residents of the dangers of handling suspicious items.
When the first homes started sprouting four decades ago, early residents considered their suburban properties modest and "in the back blocks" of civilisation in Caloundra.
Local journalists supporting local people. Help keep independent and fair Sunshine Coast news coming by subscribing to our free daily news feed. All it requires is your name and email. See SUBSCRIBE at the top of this article. 
But then the world came to Wurtulla.
First were the schools: the kindergarten-Year 12 Kawana Waters State College (starting life as Bokarina State School and Kawana Waters State High School in the 1980s) – only a short cycle, walk or skateboard ride along the Lake Kawana bikeway, and then nearby Pacific Lutheran College, now with kindergarten to Year 12, was established in 2001 to the south-west in Meridan Plains.
The Nicklin Way has always connected the suburb with the rest of the Coast north and south, but Kawana Way and the Sunshine Motorway now offer quick and easy access to Brisbane and hinterland towns via the Bruce Highway.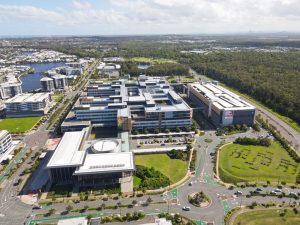 Sunshine Coast University Hospital is close by, straight down Lake Kawana Boulevard, along with a myriad health and medical services including the new Vitality Village in the Sunshine Coast Health Precinct – one of the largest health infrastructure projects being developed in Australia.
The Moondara Place neighbourhood shops, businesses and restaurants on Moondara Drive and the long-established Wurtulla Village on the western side of the Nicklin Way have been joined by Stockland Birtinya Shopping Centre with its cafes and Malt Shovel Taphouse, plus the NightQuarter entertainment complex, to the north of the health hub.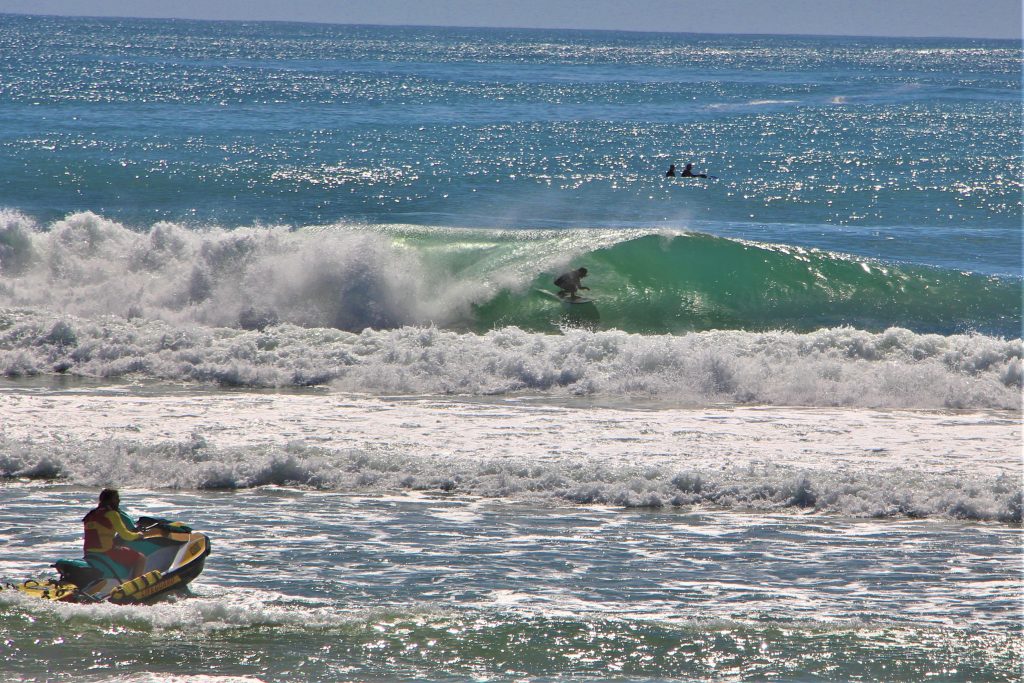 And the stretch of open beach, with the internationally recognised Wurtulla rocks surf break, includes a section patrolled by Sunshine Coast Council life guards over school holidays and weekends in the hotter months.
The many parts to the whole make existing houses an attractive proposition for tenants, young families or those wanting to start again from the beginning and create their dream home.