This is the first look at an Australia-first surf pool that will complete a long-awaited $130 million tourist attraction on the Sunshine Coast.
Endless Surf is the final, adrenalin-charged element of what will be the region's first new major theme park in more than three decades.
The thrilling project, approved by Sunshine Coast Council Thursday, will rival the Gold Coast's famed drawcards, create hundreds of jobs and inject millions of dollars into the local economy.
Sunshine Coast News already has revealed details of the Actventure water park and 160-villa Invigorate family resort to be built along Steve Irwin Way at Glenview.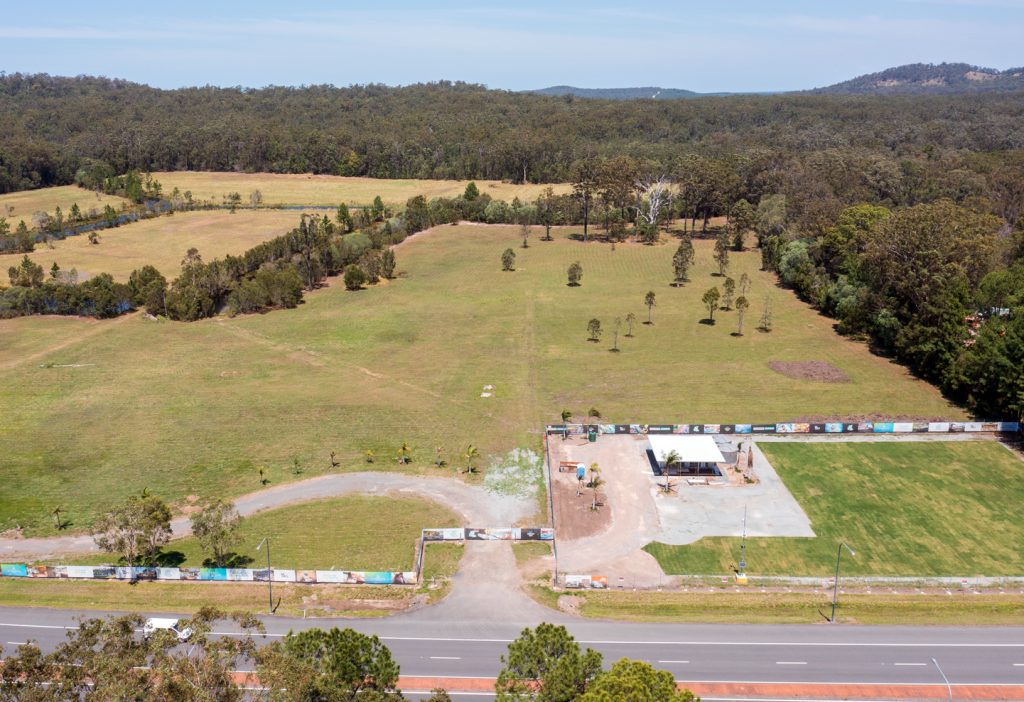 Developer Sanad Capital said operational works were set to commence on the mega water park and resort and it was also ready to transform an adjoining parcel into a state-of-the-art surf pool after being issued a development permit.
It will be called Endless Surf, which is the brand of the pool's innovative designer WhiteWater, based in Canada.
"They have the world's best engineers and designers, and we are going to benefit from their four decades of expertise,'' Sanad managing director Bradley P. Sutherland told Sunshine Coast News.
"After five years of hard work, we now have all the elements ready to go. This is going to be massive for the region,'' he said.
Mr Sutherland said he had looked at attractions all over the world and this had shaped plans for the Sunshine Coast venture.
He said the formula of a water park, integrated resort and surf pool would be a winner.
"There will be something for everyone and we are confident locals and visitors alike will embrace it. What we are doing is unique and very sustainable.''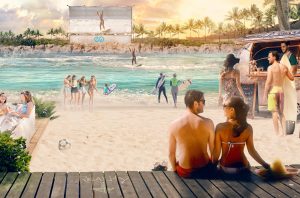 Mr Sutherland said work was likely to begin in November with the entire attraction ready for a grand opening at Christmas, 2023.
WhiteWater's pneumatic pools have been providing "programmable wave patterns'' for 40 years and clients include Disney, Six Flags, Royal Caribbean, OCT and Atlantis.
The patented heart-shaped Sunshine Coast pool will be similar to one currently being built in Paris and another used during the Tokyo Olympics.
Glenview will get the biggest of the firm's three models, which measures 282m by 84.5m.
Featuring shortboard, longboard and bodyboard zones and a huge beach frontage for other guests, it will cater for beginners through to experienced and elite surfers.
Help keep independent and fair news coming by subscribing to our free daily news feed. All it requires is your name and email. See SUBSCRIBE at the top of this article 
WhiteWater says its world-leading technology delivers a wave that can offer as much variety as the ocean, but on command.
"The Wave Doctor (program) can adapt the waves to the surfer's needs and control safe conditions.
"The ability to precisely control the angle of the wave's face determines the speed, from a gentle beginner wave (2 feet or .61m) to a powerful 7 feet (2.1m) barrelling wave.''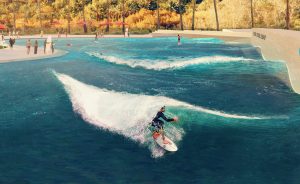 Ride times range from 10 seconds to 26 seconds and the multiple zones can accommodate up to 75 surfers an hour, with each surfer catching dozens of waves.
Guests get push notifications to their app when it's their time to ride, a profile that includes their skill level and preferred wave type, easy access to cashless lockers, photos of their waves and can earn points to redeem on return visits.
Sanad's plans for the Steve Irwin Way site also include food and retail, a new microbrewery, open air cinema and other water-based activities, including stand-up paddle boarding and kayaking. Once fully operational, it is estimated that Actventure, Invigorate Resort and Endless Surf will support some 320 jobs, many suited to young people.
The construction wages bill alone over the life of the project is expected to be more than $30m with about 360 jobs generated during that phase.