A call has gone out to young able-bodied helpers to fix damage done to a veterans' and first-responders' retreat near Quilpie in Outback Queensland following a massive storm.
Sunshine Coast Vietnam Veteran and one of the founders of the Adavale Veterans Retreat Inc charity Ted Robinson said the Tuesday night storm that had "smashed" Adavale had also left its mark on the retreat, with the historic on-site hut needing roof repairs.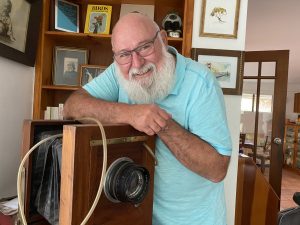 "The thing that we really need is if some young veterans could come out because we're all in our 70s, the staff," Ted, 71, of Maroochydore, (pictured)  said.
"If a few young veterans could get out there, even with their families, and come out and stay for a few days, and give us a hand to fix up the hut and tidy up the place, that would be absolutely fantastic.
"It would be a gift of gold."
Safely at home at the time, Ted said he had received a phone call from caretaker Alan Christie about 8am on Wednesday about the storm which had hit Adavale from 11pm on Tuesday.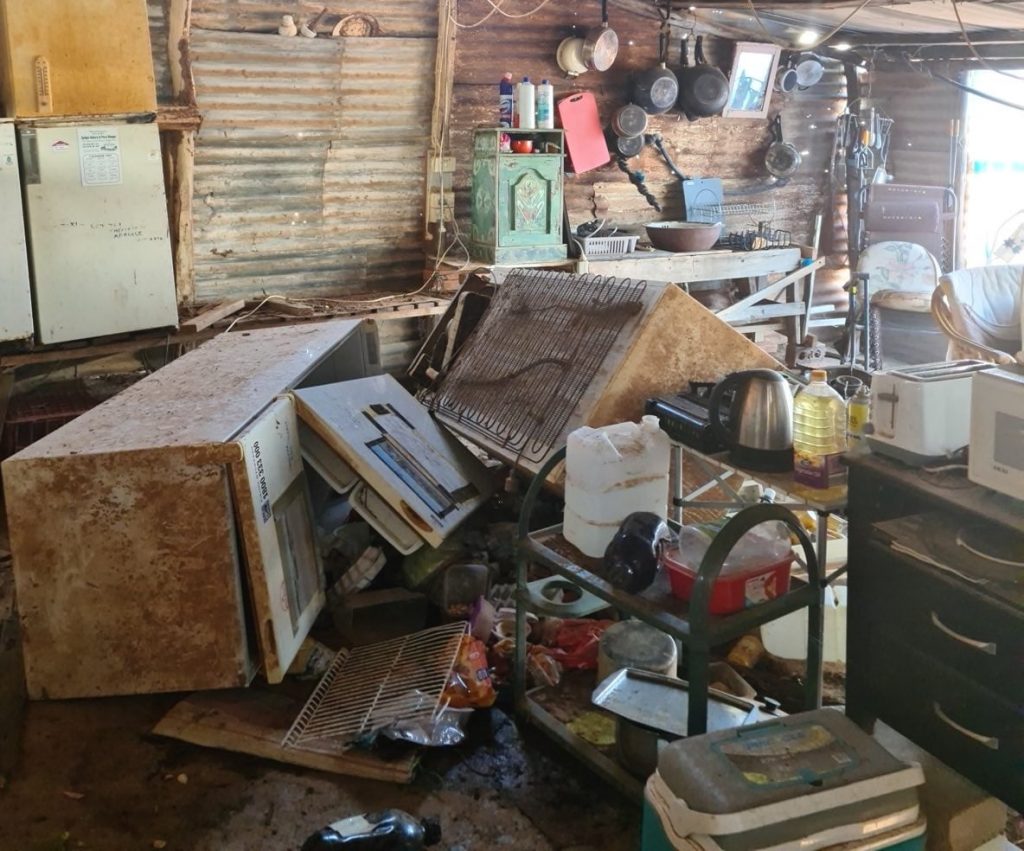 "Our two working fridges in the hut blew over and smashed. Everything just got wrecked in the hut," Ted said.
"The electricity got knocked out but we've got batteries for our (newly installed) solar panels. We were the only ones with power in the town until power came back on.
Like stories about Sunshine Coast people doing great things? Help us deliver more by registering for our free daily news feed. All it requires is your name and email. See SUBSCRIBE at the top of this article 
"We've got a couple of guys out there at the moment and they rang and they said, 'You won't believe what happened'."
The Road Boss Rally – an annual adventure-based motoring event that travels deep into the heart of the Australian bush – had left Roma on September 27, with about 100 supporters and teams camped overnight at Adavale, right in the path of the storm.
"Most of the people were in tents and swags on the ground when it came through," Ted said.
"It just smashed them. We were so lucky that nobody was injured, with all the stuff flying around."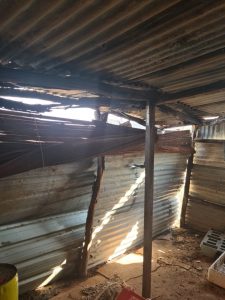 Ted said that as well as 10 people staying at the retreat, six people from the rally had booked to stay in the relative safety of four spare dongas on-site.
"They were very, very grateful that they'd booked into the dongas," Ted said.
"The dongas were shaking and there's a guy that stores a caravan there and it actually swung around and hit the dongas but didn't do any damage."
Adavale is about 1000km or a 12-hour drive from the Sunshine Coast with Quilpie as the closest major town.
The retreat was set up to help stressed first responders and defence force veterans, as well as those suffering PTSD, and their families.
Nominal fees are charged for the eight mining dongas with ensuites, air conditioning and fridges that Ted describes as "unbelievable".
The hut is over 100 years old and a rare example of early pioneer building using local timbers in Adavale, a tiny centre with a population of around 16.
Follow us on Facebook: www.facebook.com/scnews2020/
Ted said veterans and their families wanting to head to Adavale to help could enjoy stops along the way including the Mitchell Hot Springs.
"The yellow belly tastes like snapper and the yabbies you can get by the bucketful," Ted said.
"The sunsets are unbelievable."
Call Ted on 0438 218 345 if you can help.