Sunshine Coast residents who have been priced out of the local property market are leading a new gold rush as they move to a country cousin where prices are more affordable.
The former gold mining town of Gympie has become a "go to" for Coast locals fleeing skyrocketing house prices and rents, as well as population growth, traffic congestion and other lifestyle impacts.
Real estate agents say there has been an increase in inquiry from Coast residents looking to get a foothold in Gympie or buy bigger blocks for their bucks.
One hot seller has been a new subdivision, Aspect Estate, where 30 lots in Stage 3 sold out before construction began and a fourth stage, released in August, sold out in five weeks.
Prices there start at just $169,000 for a 600sqm lot — with larger blocks for sale — compared with the Sunshine Coast where buyers can expect to pay $280,000 for 250sqm at Aura, mid-$300Ks for 500sqm in Nambour, or $500,000 for 649sqm at Bli Bli.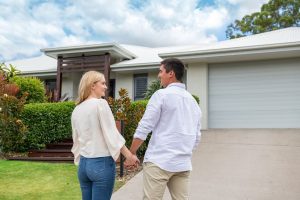 But the growing demand for property is also impacting affordability in Gympie and making it harder for locals to buy a home.
Get more Sunshine Coast News stories to your inbox by subscribing to our free daily news bulletin. All it requires is your name and email. See SUBSCRIBE at the top of this article.
House prices have risen between 10 and 20 per cent and Ray White Gympie principal Clancy Adams said he could see the market continuing in the same vein for another two years.
"Some Gympie people are upset. Prices are going up and their kids can't buy. I think that it's helping some people as much as it's hurting others," he said.
Mr Adams said he was blown away by the demand for Gympie property, particularly from Coast people.
"It's just ridiculous. We're getting people from everywhere. We've always had a few Sunshine Coast buyers coming up here but the inquiry now is enormous," he said.
"I'm a Gympie boy, so I don't know the Sunshine Coast really well. I know Maroochydore and Mooloolaba but they're coming from Nambour and Bli Bli — the outer areas as well. We're seeing a huge influx from the Sunshine Coast."
Mr Adams said buyers ranged from those trying to get into the real estate market for the first time to retirees who had cashed in their Coast properties for $1 million-plus to buy in Gympie at half the price and pocket the rest.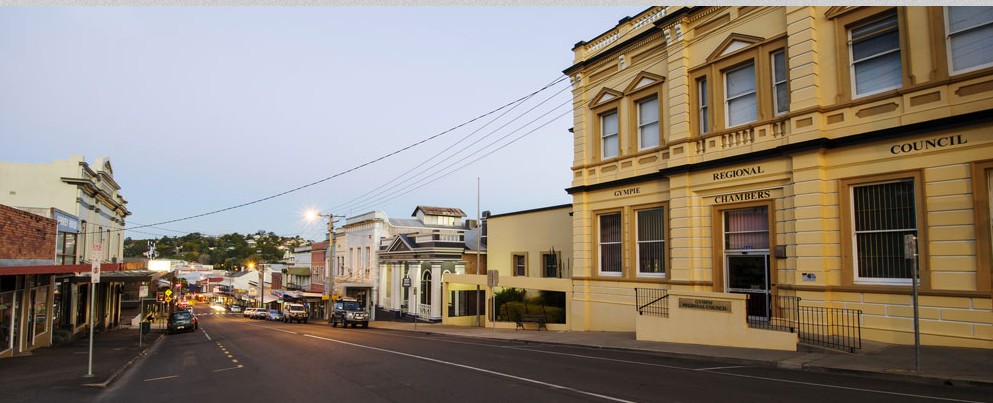 John Bambling, of Bambling Property Agents, agreed Gympie was now handy for people who wanted to maintain ties with the Coast while maximising their real estate dollar.
"There's a lot of people travelling to and from the Sunshine Coast for work. The highway is great," he said.
"Gympie prices are increasing, but it's still very good value compared to the Sunshine Coast."
Tom Grady, of Tom Grady Real Estate, said quite a few people were coming from the Coast looking mainly for residential property or small acreage "lifestyle" blocks.
"We're getting maybe four (inquiries) a month but we're not the only agency in town. When you multiply that by 15 …," he said.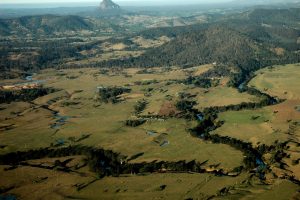 Mr Grady said Coast buyers were finding value for money in Gympie.
"What would be $300,000 for here would be $600,000 down the Coast," he said.
Caitlyn Kent-Brown, 26, has bought a 1400sqm block at Aspect where she plans to build a 250sqm house. She expects the property to cost a total of $530-$560,000.
"I'm probably doing it for the same price as what people would pay for a terrace at Aura," she said.
The property is the second dabble in the real estate market for Coast-based Caitlyn, who works as a house-and-land consultant for Ausmar and will use the property as an investment with an expected yield of 4-5%.
She said Gympie had the space and lifestyle that was becoming harder to find on the Coast and she expected it to continue to grow in popularity.
"I'm seeing that lifestyle shift and I think that's what a lot of people are thinking as well," she said.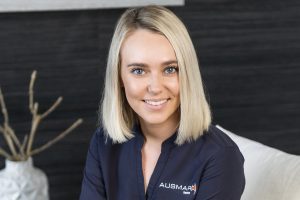 "They want the big block, they have the boats, they want the sheds, and they can do that up here: a bit more space, a big house."
She said Gympie was only a 45-minute drive from the Coast.
Mr Adams said the fresh blood had been good for Gympie, bringing some new businesses to town, particularly in the way of eateries.