Beach weather is back with high temperatures and the school holidays expected to see packed beaches on the Sunshine Coast.
A very warm day is likely on Saturday, with temperatures possibly breaking into the 30s before it cools off again on Sunday with a chance of showers.
There's not much swell around, with just under 1m being the forecast maximum, and there should be N winds before a SE change, blowing up to 25 knots on Sunday morning.
This means Kings Beach at Caloundra will probably be the pick for swimmers on Saturday.
But after the SE change, places like Noosa and Mooloolaba should offer the most protection from the wind.
Low tide is at 4.45pm and 5.30pm respectively so be aware of rips  in the lead-up to these times as the tide really runs out.
As always enjoy the beach and make sure you swim only between the red and yellow flags.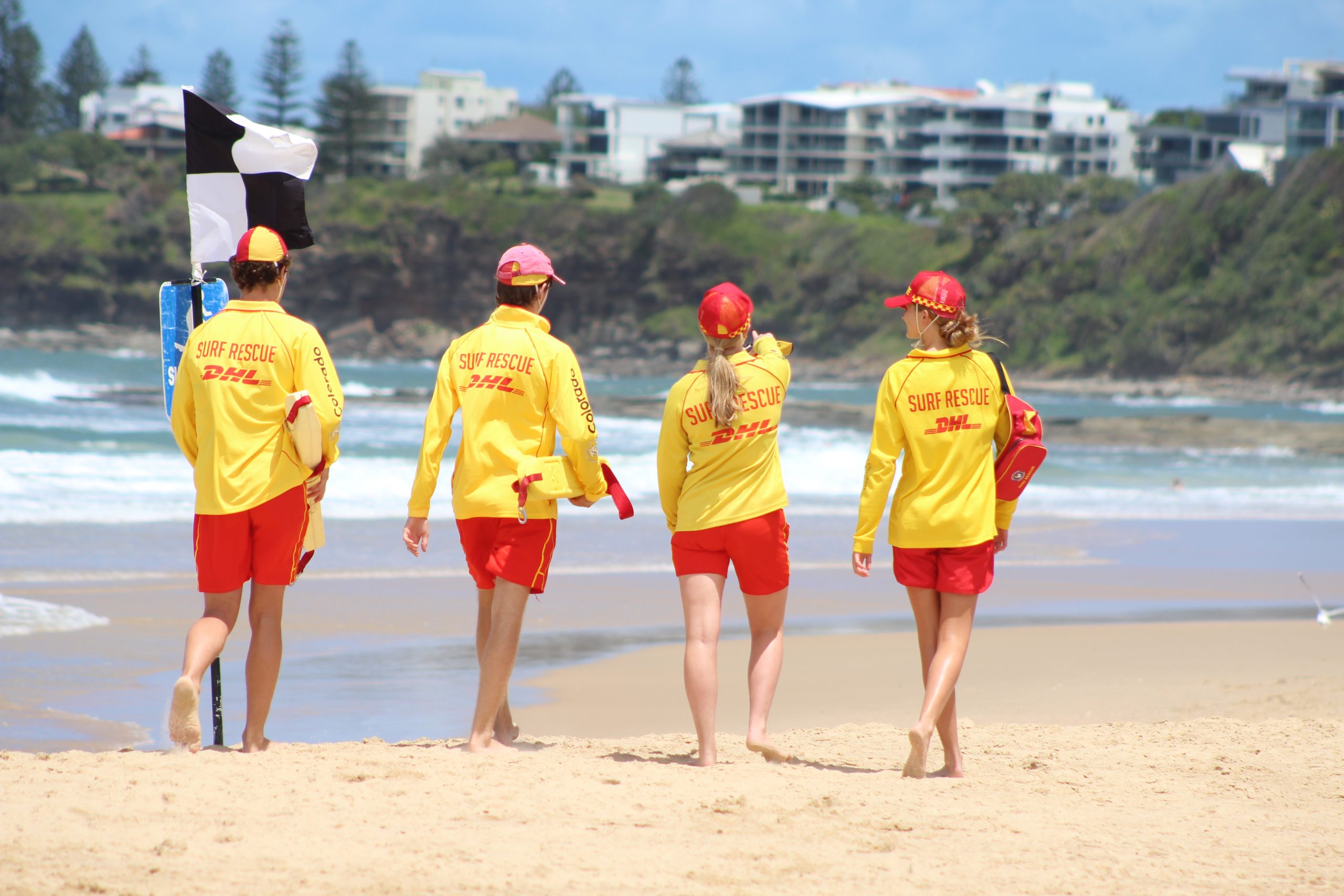 Now is the perfect time to join thousands of lifesavers
The 2021/22 volunteer lifesaving patrol season kicked off last weekend with sunny conditions seeing plenty of people out enjoying the sunshine for the start of the September holidays.
Our volunteer lifesavers are excited to be back on the beach and are very much looking forward to the season ahead.
We're very fortunate to have about 3000 active lifesavers across our 14 surf life saving clubs on the Sunshine Coast but we're always looking for more, as many hands make light work.
It's the perfect time to join up at the start of the season as the training programs are just kicking off.
Bronze Medallion training courses normally run for about six weeks with a theory and practical session each week and the course gives you the skills to become a patrolling lifesaver.
You do need to be able to swim 400m in nine minutes in a pool before starting training.
If you don't have physical fitness to complete your Bronze Medallion there are numerous roles at each club that don't require one, but can still make a positive contribution to club life.
Jump on the SLSQ website to find your local club's contact details.
Aaron Purchase is Surf Life Saving Queensland's regional manager for the Sunshine Coast. His column in sunshinecoastnews.com.au keeps the community informed of what's happening on the beach and offers tips on how to stay safe.