A Western Australian company has secured one of the Sunshine Coast's most historic hotels and has some big plans for it — including a new brewery.
The freehold of Joe's Waterhole at Eumundi, which dates back to the 1890s when it was the Commercial Hotel, has sold for $5.3 million to Good Drinks Australia Ltd.
The successful agent, Mark Walsh of CRE Brokers, said it was purchased from Brett Lewis, who is taking a well-earned break after owning the local icon since 2005.
"This is a fantastic property in a superb location. It has been lovingly managed for 16 years and is a pub locals love going to," Mr Walsh said.
In an announcement to the ASX, Good Drinks revealed that it planned to develop Joe's into an "exciting hospitality venue and brewery for the Matso's brand".
Matso's is a brewery that was born in Broome in 2000. It is now famous for its ginger beer and mango beer, along with an ice-hot chilli beer and range of seven products now available in bottleshops around Australia.
The brand appears a good fit for Eumundi as the WA brewery is known for its laid-back atmosphere, food, live music featuring local talent and, of course, beer.
Good Drinks will operate Joe's in its current form through the summer and says it will commence the redevelopment after that.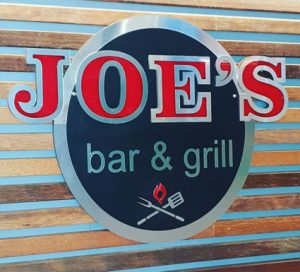 "The redevelopment provides an exciting Matso's experience in an established tourism precinct to locals and visitors alike, targeting an additional 2 million litres per annum of Matso's brands into the broader Queensland market," the company said.
"The Eumundi venue will complement the original Matso's Broome Brewery."
Good Drinks chief Aaron Heary said it was exciting to bring an authentic Matso's experience to Queensland.
"Both Matso's Broome and Eumundi are heritage-listed sites and full of character, providing a link that truly speaks to the Matso's brand," he said.
"The redevelopment will include a facelift and installation of a fully functioning brewery that can produce the entire suite of products that Matso's has become famous for.
"The existing traditional front bar will be retained and feature prominently in our new Queensland venue."
Join an independent local news revolution by subscribing to our free SCN daily news feed: Go to SUBSCRIBE at top of this article to register.
The final scope of the redevelopment would be guided by regulatory approvals and community feedback.
The venue is directly opposite the famous Eumundi Markets.
Occupying a lot of more than 3000sqm, the hotel provides a public bar and pool room, commercial kitchen and bistro, gaming operation with 15 machines, and beer garden, with plenty of parking.
There are also five pub-style accommodation rooms and a two-bedroom manager's suite.
The bistro and beer garden have been recently overhauled. Across the various departments, Joe's reported average weekly revenue of $40k — plus gaming which turned over more than $3.5m annually.
The new venture will add to the town's already popular beer attractions, including the Imperial Hotel that features the Eumundi Brewery, which offers tours and tasting sessions.
The boxer who swapped his farm for a pub
Joe's Waterhole was built in the 1890s when it was named the Commercial Hotel. In 1924 a fire swept through town and the pub had to be rebuilt in 1926.
Local legend, boxer, farmer and practical joker Joe Whiting took over in 1962, swapping his Maroochydore sugarcane farm for the hotel.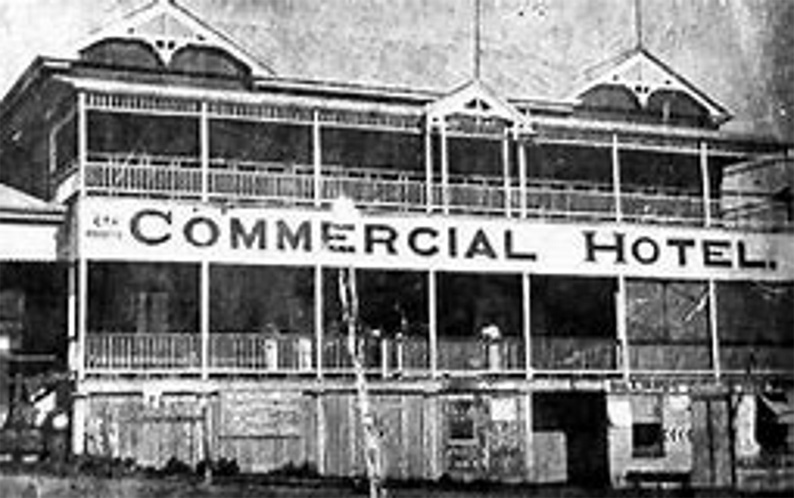 In time, it became known as Joe's Waterhole, and officially took the new moniker in 1987.
Whiting perpetuated the mantra at his Waterhole of 'Free Beer Tomorrow'. He and his wife Lucy ran the pub for 20 years until a tragic accident left him a quadriplegic. Their son Ray took over in 1982 and ran it until the family sold it by auction.
In 2005, Brett Lewis bought Joe's pub, ending more than four decades of Whiting history and bringing in his own family to maintain the tradition.
On September 15, Good Drinks Australia Ltd announced it had acquired the hotel for $5.3 million.